White Sox scout bullish on offseason deals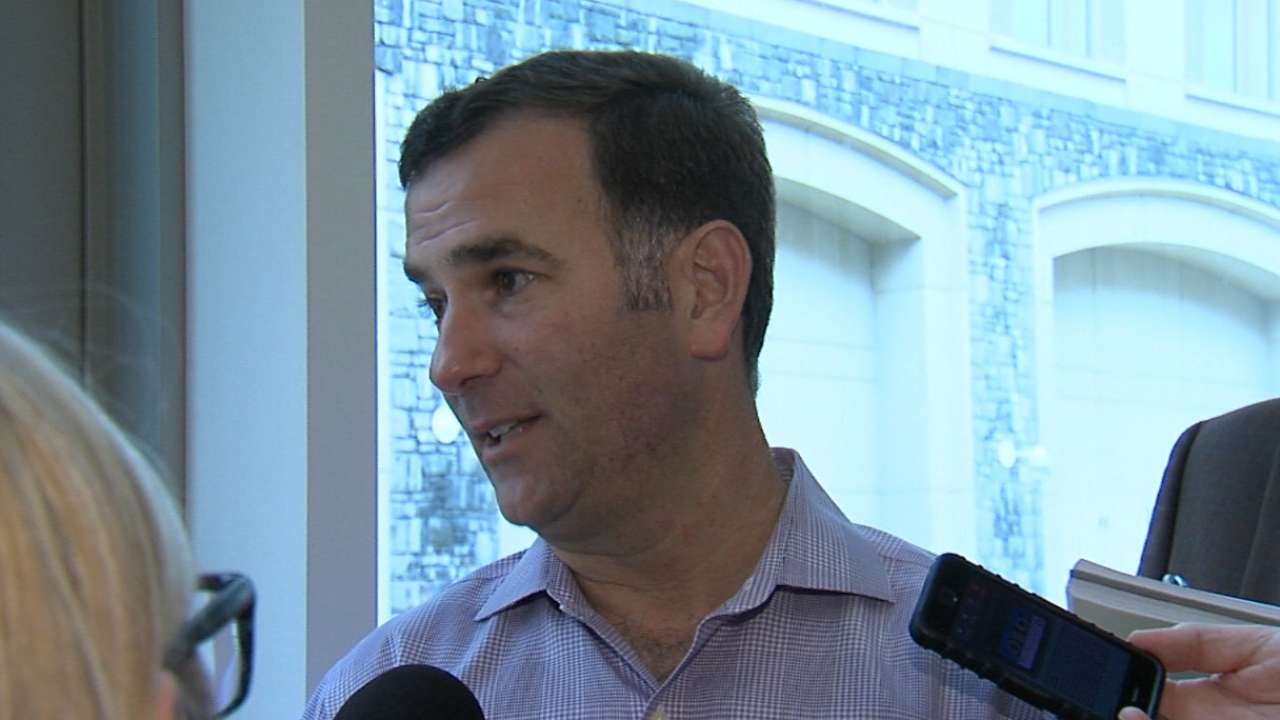 CHICAGO -- Behind every franchise-altering rebuild, much like the one currently undertaken by the White Sox, stands a group of scouts putting in valuable leg work to help make it happen.
And John Tumminia, who has been a Major League Baseball scout for the past 30 years, stands as one of the people able to share this tale.
"We are the unsung heroes, and that's always going to be. That's OK," said the affable Tumminia, who is one of the White Sox pro scouts. "But when you [see] seven guys and this is what happens, it's like candles on a birthday cake. It's serious. You don't want to blow the candles out."
Yoan Moncada, Michael Kopech, Victor Diaz, Luis Alexander Basabe, Lucas Giolito, Reynaldo Lopez and Dane Dunning are the seven referred to by Tumminia. He was one of the White Sox scouts who watched all seven, weeks and months before they were acquired in trades for Chris Sale with Boston and Adam Eaton with Washington.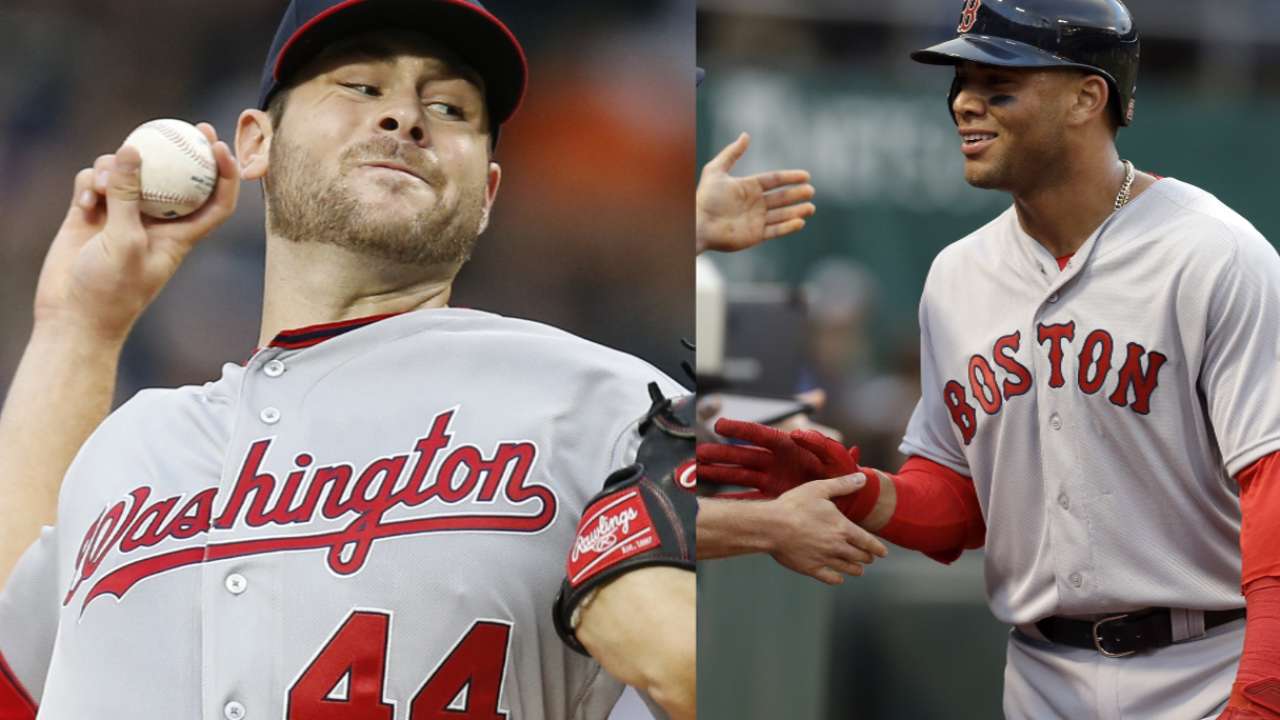 Tumminia was assigned to Boston back at the 2016 non-waiver Trade Deadline, studying Moncada and outfielder Andrew Benintendi at Double-A Portland. He also was high on Washington catcher Pedro Severino, so imagine the potential up-the-middle White Sox strength running through Tumminia's mind.
How about shortstop Tim Anderson and Moncada as the double-play combination, with Benintendi in center and Severino behind the plate? The White Sox didn't get everyone, but it was impressive enough for Tumminia to get a call of praise from Ben Cherington, his son-in-law and current vice president of baseball operations for the Blue Jays, who knew these Red Sox players from his nearly four years as the team's general manager ending in August 2015.
Moncada stands as the best of the whole list in the mind of Tumminia, who characterized the infielder as an "All-Star" when he watched him in Portland. Tumminia loves Lopez, describing his arm as "dynamic, electric," adding that he could be a starter or a closer.
"When he gets locked in a game, he's unhittable," Tumminia said. "He's got an easy power arm."
Diaz doesn't have the high profile of the other acquisitions. But Tumminia, who had the Red Sox during the instructional league, has an interesting story regarding Diaz's ability.
"This kid comes in for one inning and he's throwing 98 [mph]. I said to the roving pitching instructor, the roving guy, 'Who the heck was that guy?'" said Tumminia of Diaz. "He goes, 'If he can get the ball over, forget it.'
"I said, 'You going to pitch him again while I'm down here?' He said, 'Yeah, he's going to pitch Wednesday.' He came in for two innings and he's 98, 97, 96. Has that hard breaking ball and all of a sudden I said, 'Is that a splitter?' He said, 'We've been playing around with a splitter.' I said, 'Playing around? That's an 89, 90-mph splitter.' So when I saw that, I put in a real good report."
White Sox scouts such as Tumminia, Joe Butler and Bruce Benedict, to name a few, could be considered unsung workers behind these moves. Tumminia added Dan Fabian, the White Sox senior director of baseball operations, to that list.
"Dan is like on it. He's the best," Tumminia said. "He gets all these reports and he knows the scouts who are writing them and he knows when the scouts are really excited about a player or maybe just 'OK.'
"He's not only inside the report. He's inside the scout's head. He has tremendous respect for and from all the scouts. He can look into a report and fit the needs of the club or whatever [general manager] Rick [Hahn] or [executive vice president] Kenny [Williams] wants."
Scott Merkin has covered the White Sox for MLB.com since 2003. Read his blog, Merk's Works, follow him on Twitter @scottmerkin, on Facebook and listen to his podcast. This story was not subject to the approval of Major League Baseball or its clubs.