KC poised for bounce-back season in 2017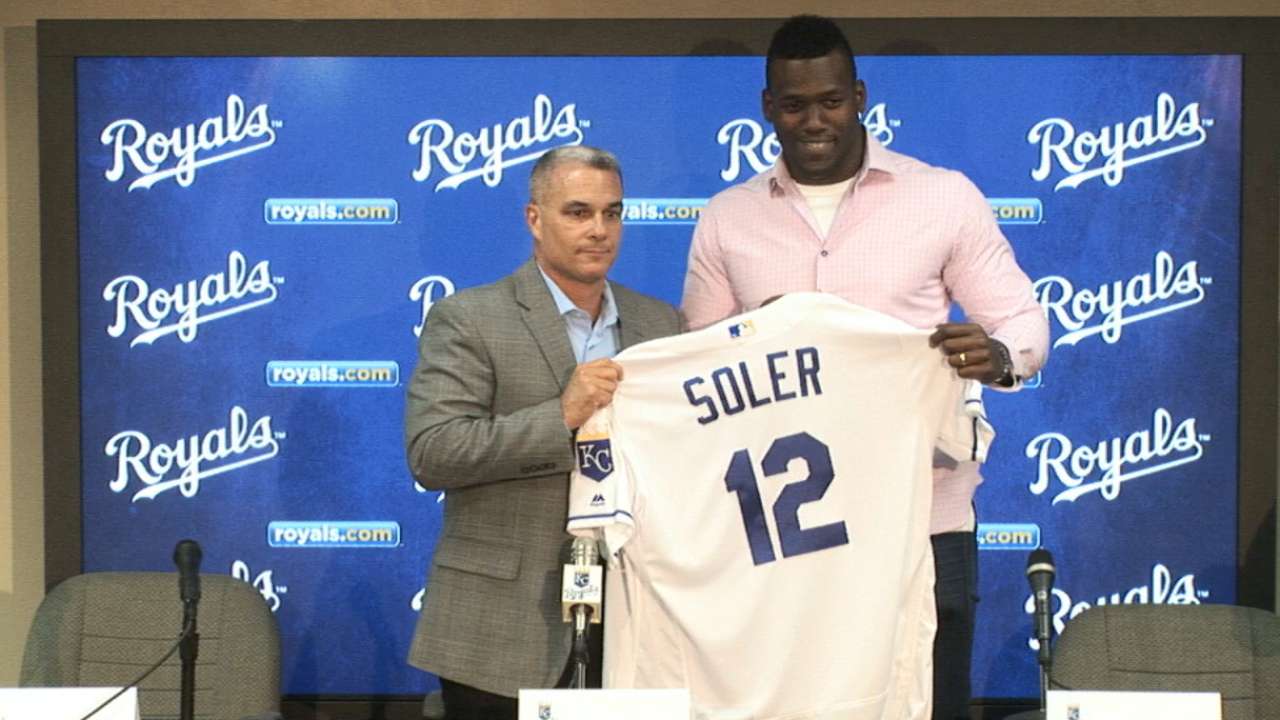 KANSAS CITY -- Faced with the mandate of trimming payroll yet remaining competitive for 2017, Royals general manager Dayton Moore made the difficult move of trading All-Star closer Wade Davis to the Cubs for promising outfielder Jorge Soler at the Winter Meetings.
The move trimmed about $7 million off the payroll, which now projects to be just under $140 million and perhaps in the comfort zone of ownership.
Now, even without Davis, the Royals still boast a roster that should compete again for a postseason run, if healthy. But there remain many questions heading into 2017. Here five of the most pressing, in no particular order:
1. What moves are left?
Moore and his staff still are faced with the reality that six players -- Eric Hosmer, Mike Moustakas, Lorenzo Cain, Alcides Escobar, Jarrod Dyson and Danny Duffy -- could become free agents after 2017. It seems likely that Moore isn't done dealing at least one of them. And he has indicated he isn't about to let the others walk, meaning he will try to secure some to long-term deals. There already have been initial talks with Duffy in that regard.
The Royals have five outfielders who consider themselves starters, so they are listening to offers, and there has been reported interest from other clubs in Dyson and Cain.
• Hot Stove Tracker: Free agents and trades
2. How will bullpen be better?
Moore said last September that his goal this offseason will be to return the bullpen to its shutdown status of 2013-15. That will be even more challenging with the loss of its best piece, Davis.
But Moore is banking on Kelvin Herrera to step in as closer and on a bounce-back year from Joakim Soria. The GM also believes rookie Matt Strahm will continue his excellence from last season. In addition, look for the Royals to give some of their other young hurlers a chance, such as Josh Staumont, a prospect who can throw 100 mph.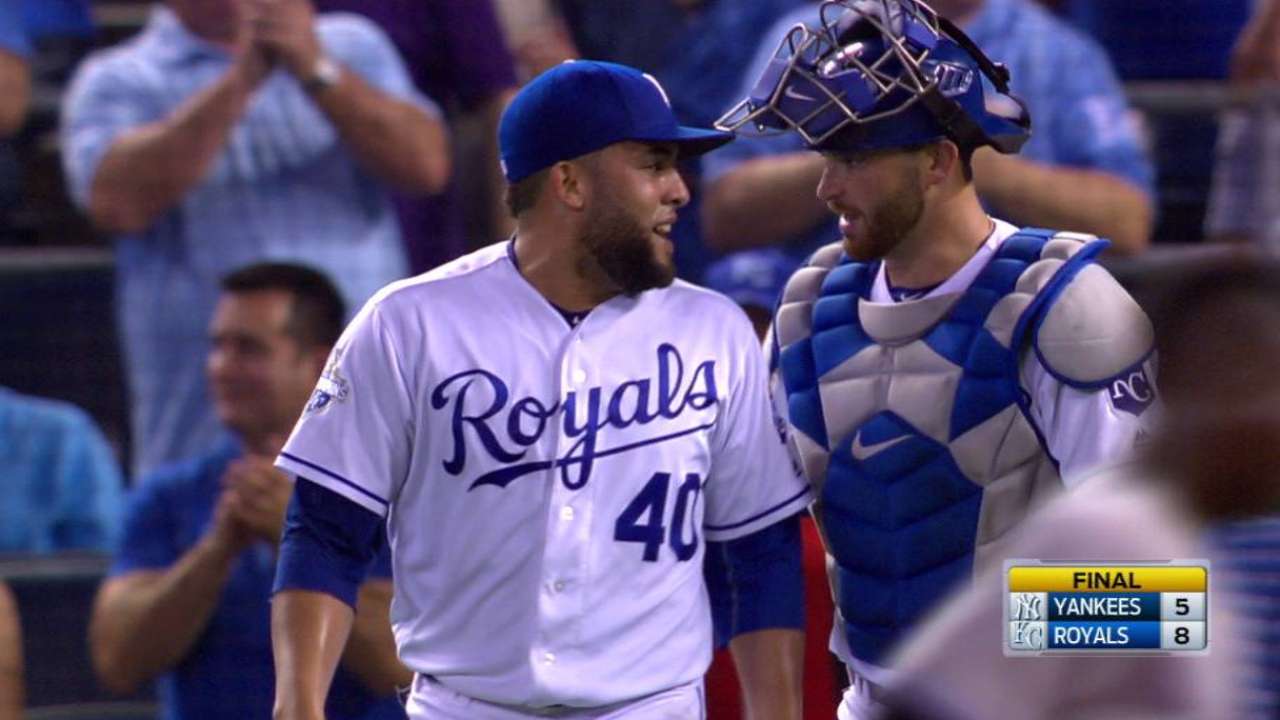 3. Who will be the fifth starter?
The front four of the rotation are set with Duffy, Yordano Ventura, Ian Kennedy and Jason Vargas. There will be an open tryout for the No. 5 spot among Chris Young, Mike Minor and possibly Strahm, though his immediate future likely is in the bullpen. Expect Moore and his staff to uncover some other lesser-known free agents to battle for the fifth spot as well. Finding forgotten arms (Joe Blanton, Ryan Madson, Peter Moylan, etc.) is what the Royals' scouting department does best.
4. Can Soler fill the power gap?
Soler certainly has power potential. But there is a big hole in the Royals' batting order now that Kendrys Morales is a Blue Jay. Morales hit 52 homers and drove in 199 runs over the past two seasons. The Royals believe Soler can be a 30-homer guy eventually. But just how soon will he reach that potential?
5. Will the Royals be energized in 2017?
Manager Ned Yost has talked often about how fatigue and injuries derailed the 2016 Royals. And he also spoke at the Winter Meetings of how having a full offseason of recovering, training and conditioning could raise the energy and health level of his team heading in 2017. This could especially be true for players such as Young and Alex Gordon, both of whom struggled with injuries and production throughout 2016.
Jeffrey Flanagan has covered the Royals since 1991, and for MLB.com since 2015. Follow him on Twitter @FlannyMLB. This story was not subject to the approval of Major League Baseball or its clubs.