With eye on long term, White Sox build for 2017
Offseason makeover has set South Siders on different course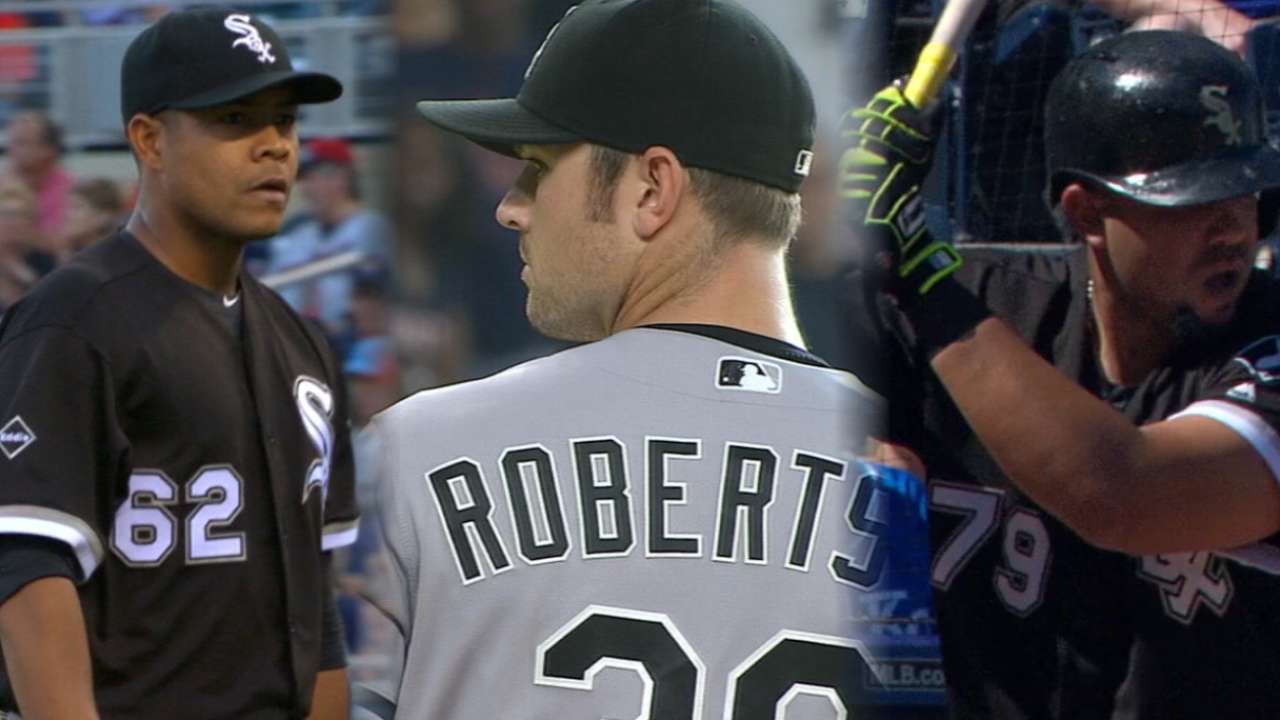 CHICAGO -- The White Sox have a long-term goal of contending for, and hopefully winning, numerous World Series championships.
In order to reach that goal, they will be taking a new approach during the 2017 season. The South Siders started what many believed to be a long overdue rebuild by trading Chris Sale, one of the game's top starting pitchers, to Boston, and by trading multi-threat outfielder Adam Eaton to Washington during the Winter Meetings.
Their return of seven solid prospects, including MLBPipeline.com's No. 1 player in Yoan Moncada and No. 1 pitcher in Lucas Giolito, instantly jumped Chicago's Minor League system from outside the Top 20 to inside the Top 10. The White Sox also started building up much-needed depth in the farm system.
And the process has only just begun. With this rebuild firmly in mind, here's a look at five big questions to be answered about the 2017 season.
1. How deep is the rebuild?
The White Sox could supply a frontline starter such as Jose Quintana or a power-hitting third baseman such as Todd Frazier or a steady closer in David Robertson to a team more likely to contend in '17 or '18, but only if their often-times lofty demands are met in return.
General manager Rick Hahn proved in the Sale and Eaton deals there will be no settling in regard to the prospects received. In a case such as Quintana, teams not only would add an All-Star hurler but also a pitcher under favorable team control through 2020 with a pair of team options.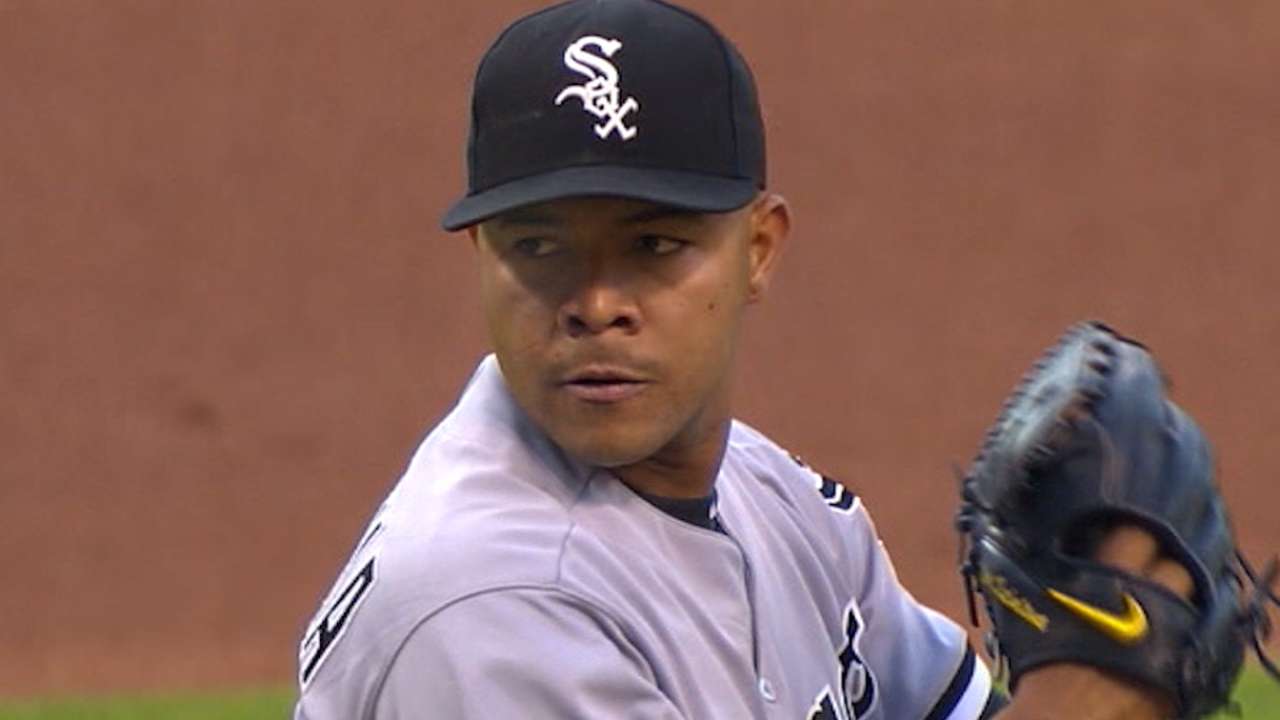 2. Who will catch?
One of the glaring openings on the roster is behind the plate. Zack Collins, the team's top pick in the 2016 Draft, remains one or two years away as he refines his catching craft, while Omar Narvaez earned a roster spot with a strong finish to '16, but he probably isn't considered the starter.
Free agents could deliver a year or two until Collins is ready, while providing veteran guidance for Collins. A catcher also could come via trade.
3. When will top prospects arrive?
There's rarely been a time when the White Sox held back prospects if they were deemed ready to compete at the big league level. See Sale or Carlos Rodon as prime examples. But some promotions have looked a little rushed or forced, and Hahn already has made it clear current prospects won't be brought up because there might be an opening at fifth starter or at catcher, as examples.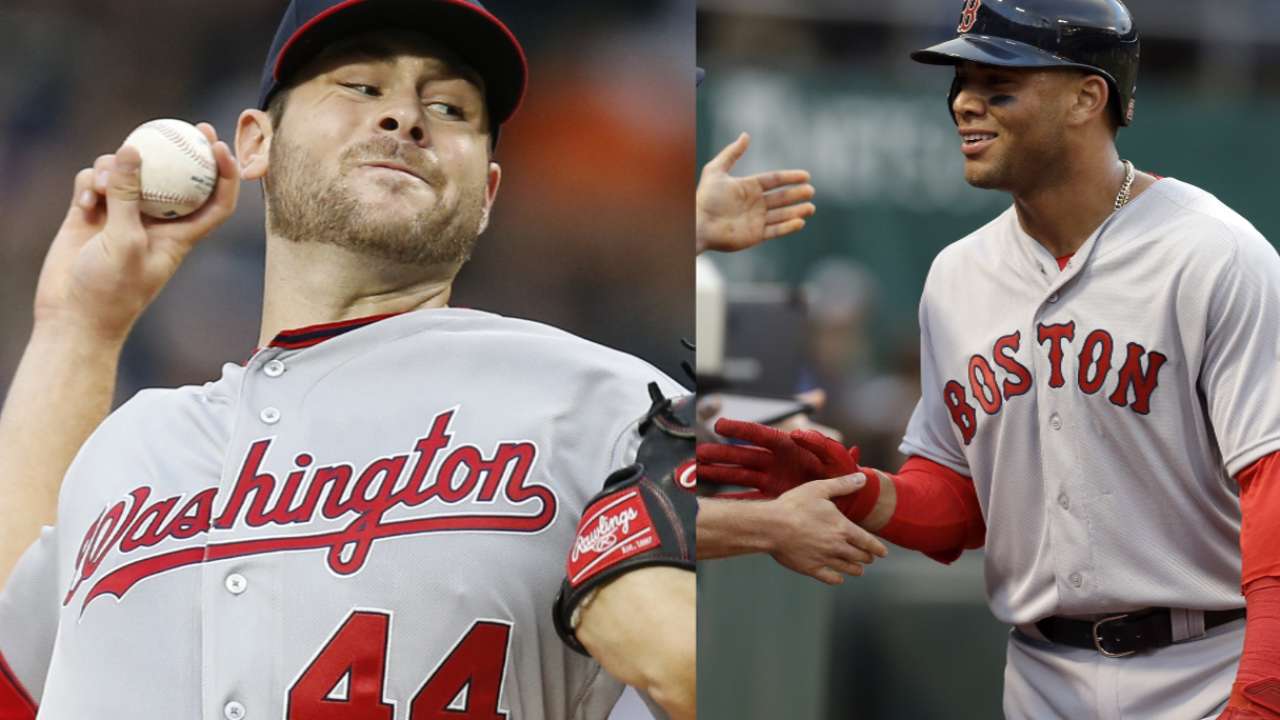 Moncada, Giolito and pitcher Reynaldo Lopez already have a small amount of big league experience, and they figure to be the fastest arrivals from the rebuild moves. Even in this instance, though, it could be a few months into the season. Keep an eye on Zack Burdi, the team's 21-year-old closer of the future and 26th pick overall last year, who could break camp with the team or reach the Majors at some point in April.
4. Will Rick Renteria make a difference?
Renteria already has earned rave reviews for his offseason work and the energy brought to the team. Players are familiar with him from one year as bench coach, and he has rebuild experience from his managerial campaign with the Cubs.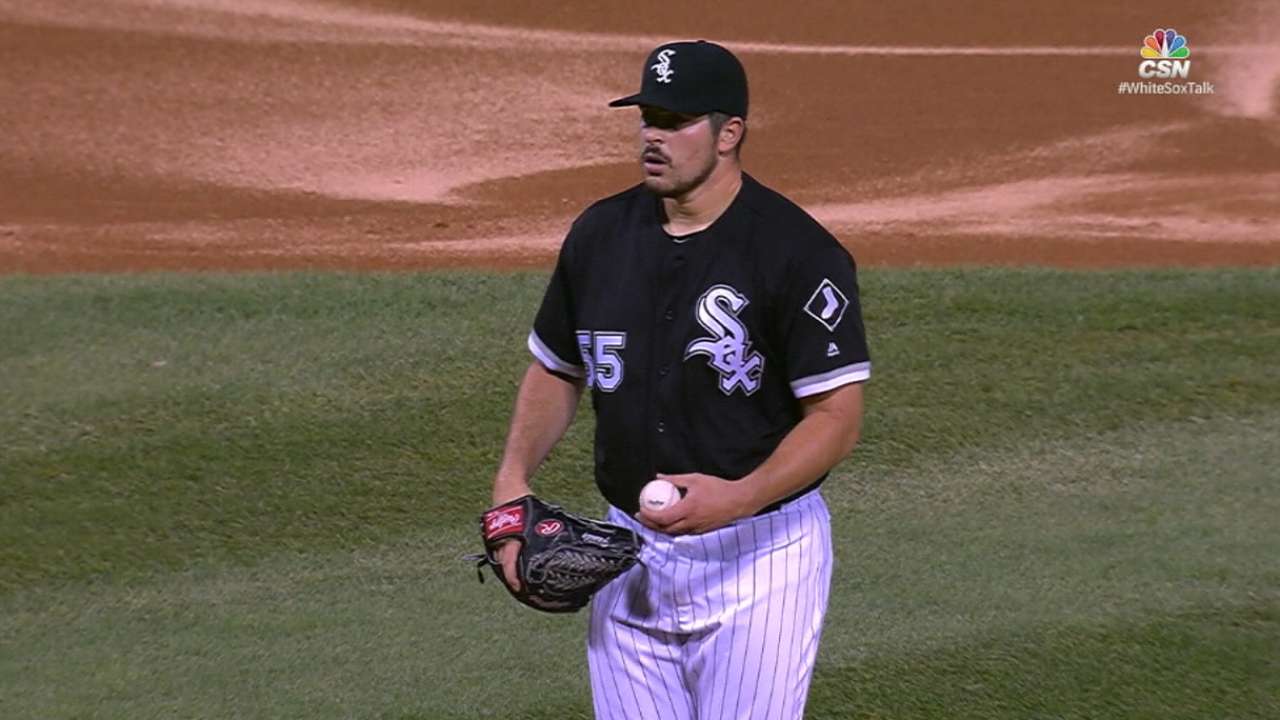 5. Can Rodon become a rotation stalwart?
Rodon, the third overall selection in the 2014 Draft, had a 4.67 ERA at the end of July last season but produced a 3.11 ERA over his final 11 starts, covering 66 2/3 innings. Rodon fanned 70 and walked 20 during that stretch, so signs of dominance and -- more importantly -- consistency existed for the southpaw.
A similar finish took place for Rodon in '15, but remember, the 24-year-old has 51 starts of experience in his career. If Quintana is moved, Rodon could become the team's Opening Day starter. But as part of this rebuild, the pressure won't exactly be intense in '17 as Rodon continues to develop his changeup and command, while developing as a pitcher.
Scott Merkin has covered the White Sox for MLB.com since 2003. Read his blog, Merk's Works, follow him on Twitter @scottmerkin, on Facebook and listen to his podcast. This story was not subject to the approval of Major League Baseball or its clubs.