Pragmatic approach will define Twins in 2017
Organization's goal is 'measurable' improvement with eye on long-term success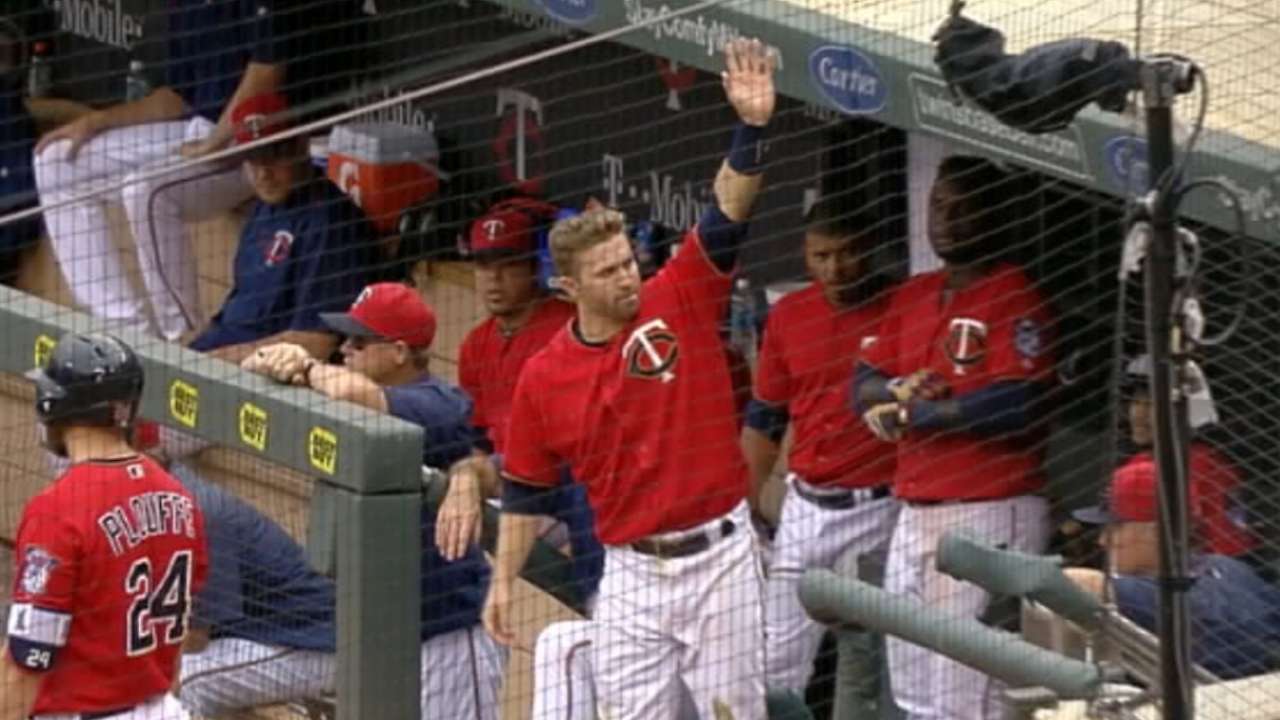 MINNEAPOLIS -- After losing 103 games to finish with the worst record in the Majors in 2016, the Twins are looking to build a better foundation in '17 with an eye on building a long-term winner under the direction of Derek Falvey and Thad Levine.
With a young core already in place and several veterans still on the roster, the Twins aren't in a full rebuild, but they also know how difficult it can be to go from losing 103 games to being in contention the next year. The key will be turning around a rotation that has been a major issue recently, including posting the worst record in the Majors last year.
"The goal here is straightforward and measurable," Falvey said. "It's to build a sustainable and championship-caliber team and organization that Twins fans across Twins Territory will be proud of. Thad and I know there are no shortcuts to getting there."
With Falvey's message in mind, here are five questions that will determine if the organization takes a necessary step forward this year:
1. How will the rest of the offseason shape up?
The lone major move by the new front office this offseason was aimed at improving the pitching staff, but it came in the addition of catcher Jason Castro, who is known for his game-calling and his pitch-framing skills. Trevor Plouffe and Adam Walker were taken off the 40-man roster, showing the new front office isn't attached to players valued by the previous regime.
The big question is whether second baseman Brian Dozier will be traded, as he has strong value coming off a 42-homer season with two years and $15 million left on his deal. He'd bring back a strong return, but would be a signal the club isn't looking to compete in '17. Right-hander Ervin Santana has also drawn interest, but he's the club's lone dependable starter.
2. What will the rotation look like?
Barring a trade, Santana is a lock for the rotation, but everything behind him is full of question marks. Left-hander Hector Santiago was inconsistent, right-hander Phil Hughes is coming off surgery for thoracic outlet syndrome, right-hander Kyle Gibson struggled and rookie Jose Berrios had a rough showing in his first taste of the Majors. There are other candidates such as Trevor May and Tyler Duffey, while prospects such as Adalberto Mejia and Stephen Gonsalves are close to reaching the Majors.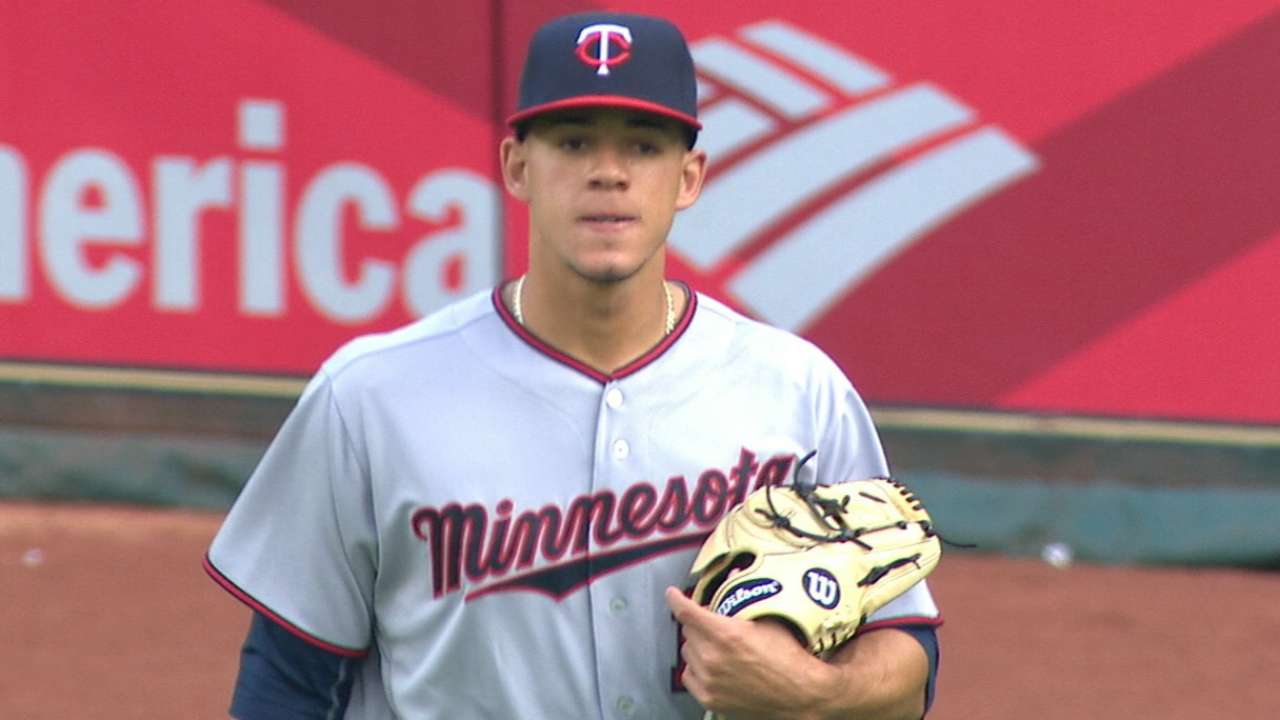 The Twins could also add a veteran before Spring Training or trade for young starting pitching if they decide to move a player like Dozier.
3. Will the youngsters take a step forward?
Much of Minnesota's success is dependent on young players such as third baseman Miguel Sano, center fielder Byron Buxton, right fielder Max Kepler, shortstop Jorge Polanco, left fielder Eddie Rosario and Berrios. The Twins hoped they'd all be major contributors to a winning team in 2016, but they clearly weren't ready.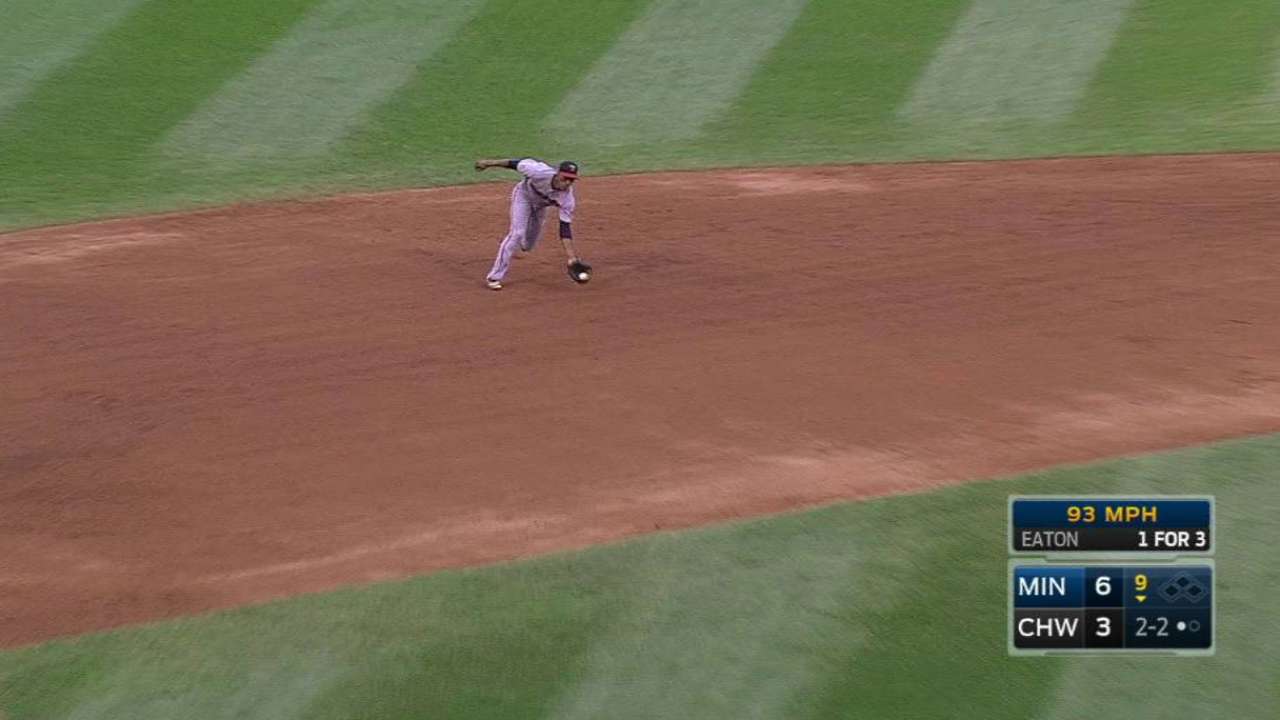 Sano has had the most success in the Majors, but he took a slight step back in his second year. Buxton showed off his immense potential with a strong September, while Kepler and Polanco both had solid rookie seasons. Rosario shows flashes of his potential despite plate discipline issues, while Berrios has the stuff to be a quality starter.
If these players can all begin to reach their potential sooner than later, it will speed up the timeline for the club to become competitive.
4. Which prospects will contribute?
The Twins saw players such as Buxton, Kepler, Polanco and Berrios exhaust their rookie status in 2016, but they still have a strong farm system. Mejia, ranked as their No. 9 prospect by MLBPipeline.com, is a good bet to surface in the rotation at some point, while slugging outfielder Daniel Palka, who hit 34 homers in the Minors last year, should make his debut. Catcher Mitch Garver was added to the 40-man roster and is coming off a strong year offensively, including his participation in the Arizona Fall League.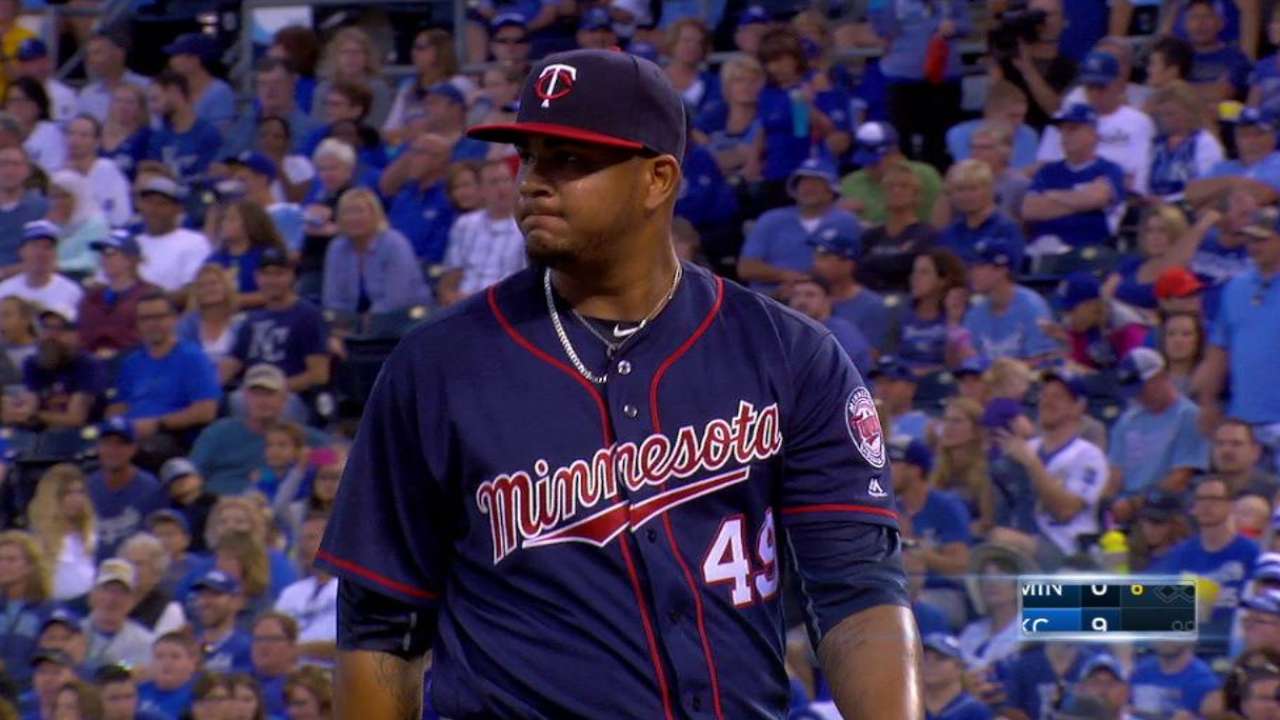 Gonsalves, ranked as the Twins' No. 3 prospect, finished the year at Double-A Chattanooga and also has a chance to make his Major League debut. There are also relievers on the way such as Nick Burdi, Trevor Hildenberger and Mason Melotakis.
5. How does Molitor fit in club's future?
Molitor is in the final year of his contract, and he was retained after ownership publicly stated during the season that he would return. He was able to keep most of his staff after the season, losing only hitting coach Tom Brunansky and first-base coach Butch Davis. Molitor will clearly be judged on more than wins and losses this year, but he'll have to prove to the new front office that he's the right person to guide this young roster going forward.
Rhett Bollinger has covered the Twins for MLB.com since 2011. Read his blog, Bollinger Beat, follow him on Twitter @RhettBollinger and listen to his podcast. This story was not subject to the approval of Major League Baseball or its clubs.