For Twins, 2016 brought challenges, change
New leadership arrives; 103-loss campaign had bright spots in Dozier, young talent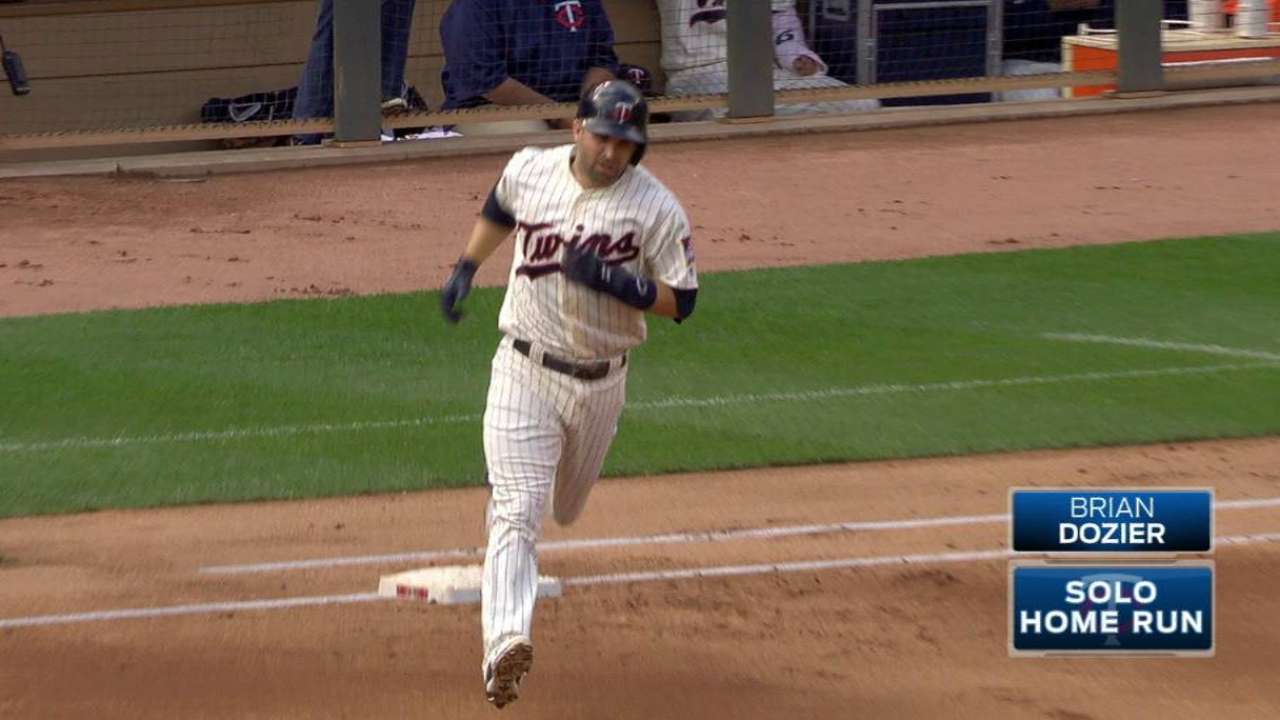 MINNEAPOLIS -- The Twins entered the year with optimism buoyed by their surprising 2015 campaign, but they leave '16 ready to turn the page on a disappointing season that led to changes in the organization's leadership.
With expectations higher coming off an 83-win season, the Twins couldn't shake an 0-9 start, and longtime general manager Terry Ryan was dismissed shortly after the All-Star break. Minnesota sputtered down the stretch, finishing the year with 103 losses to post the worst record in the Majors.
More than a month into the offseason as the Twins patiently waited for the Indians' postseason run to conclude, Minnesota officially hired Derek Falvey as chief baseball officer and Thad Levine as general manager. It marked the dawn of a new era for Twins baseball with a regime that embraces collaboration and analytics, and that will have the No. 1 overall pick in the Draft.
"I like the energy and there is certainly a lot of high baseball IQ there," Twins manager Paul Molitor said. "We're just trying to continue to find ways to get on the same page, how we want to address things in the short term for '17 and how to get to their main goal of long-term competitive, hopefully championship-type baseball."
5. Slow start spells doom
All but one of the games were competitive, but Minnesota lost its first nine games and never recovered, finishing April with a 7-17 record. The pitching was solid early, with the offense taking a while to get going. But pitching quickly became the club's weak link as Twins starters posted the worst ERA in the Majors, with only veteran Ervin Santana enjoying an above-average year.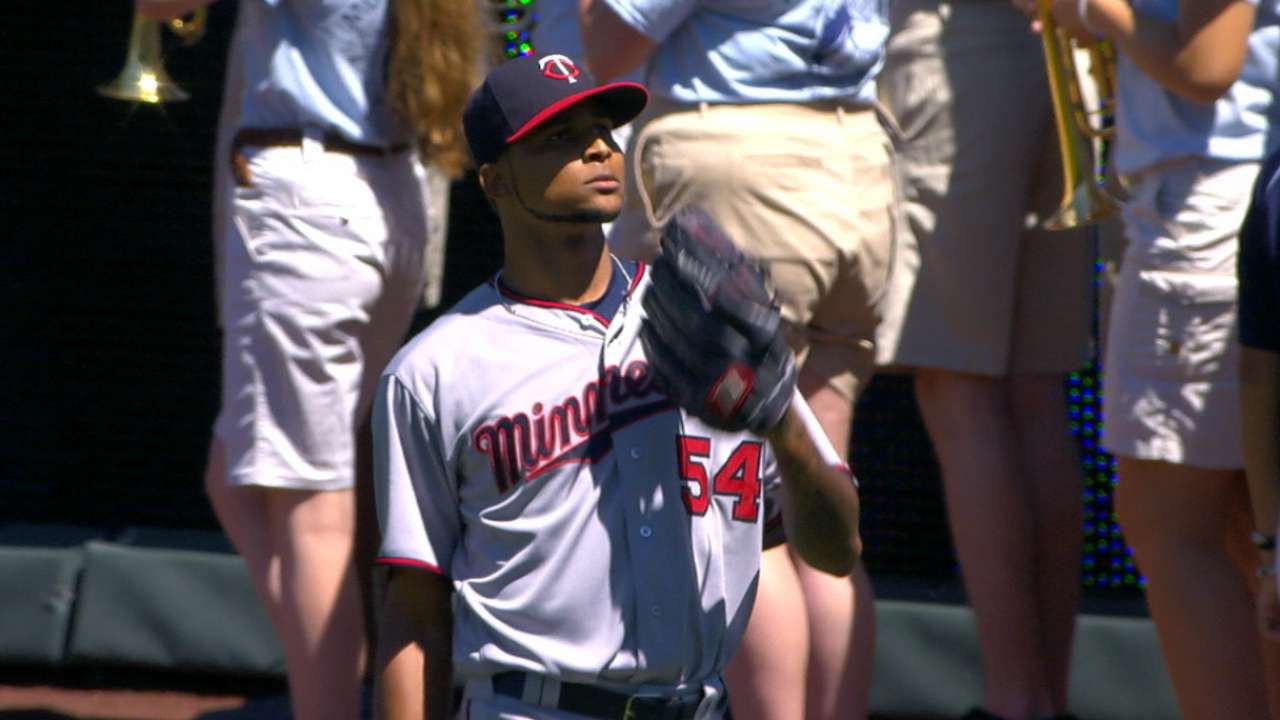 4. Ryan dismissed
The Twins were playing better heading into the All-Star break, winning seven of nine, including three out of four in Texas. But after losing two of three to the Indians coming out of the All-Star break, Ryan was surprisingly dismissed on July 18. Ryan was told by ownership he wouldn't be retained after the season, and he responded by saying he'd rather be let go immediately to allow the organization to start a search process for his replacement.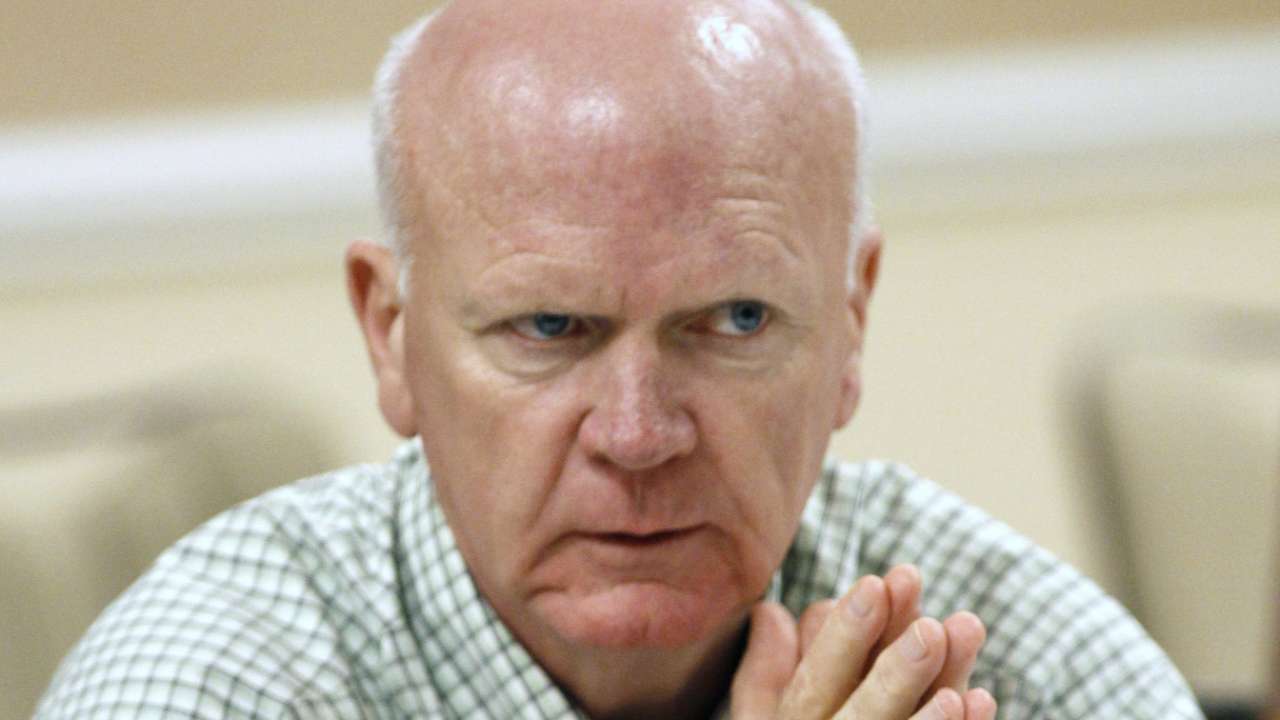 It ended a long reign with the Twins for Ryan, who was in his second stint as GM, also serving in that capacity from 1994-2007 before becoming GM again after the '11 season. The Twins won four American League Central titles under Ryan, but his teams finished with at least 90 losses in four of his final five years as GM.
3. Dozier dazzles
While the Twins struggled, Dozier had a breakout year, hitting .268/.340/.546 with 42 homers, 99 RBIs, 104 runs and 18 stolen bases in 155 games. He broke the record for homers by an AL second baseman and joined Harmon Killebrew as the only Twins players to reach the 40-homer plateau.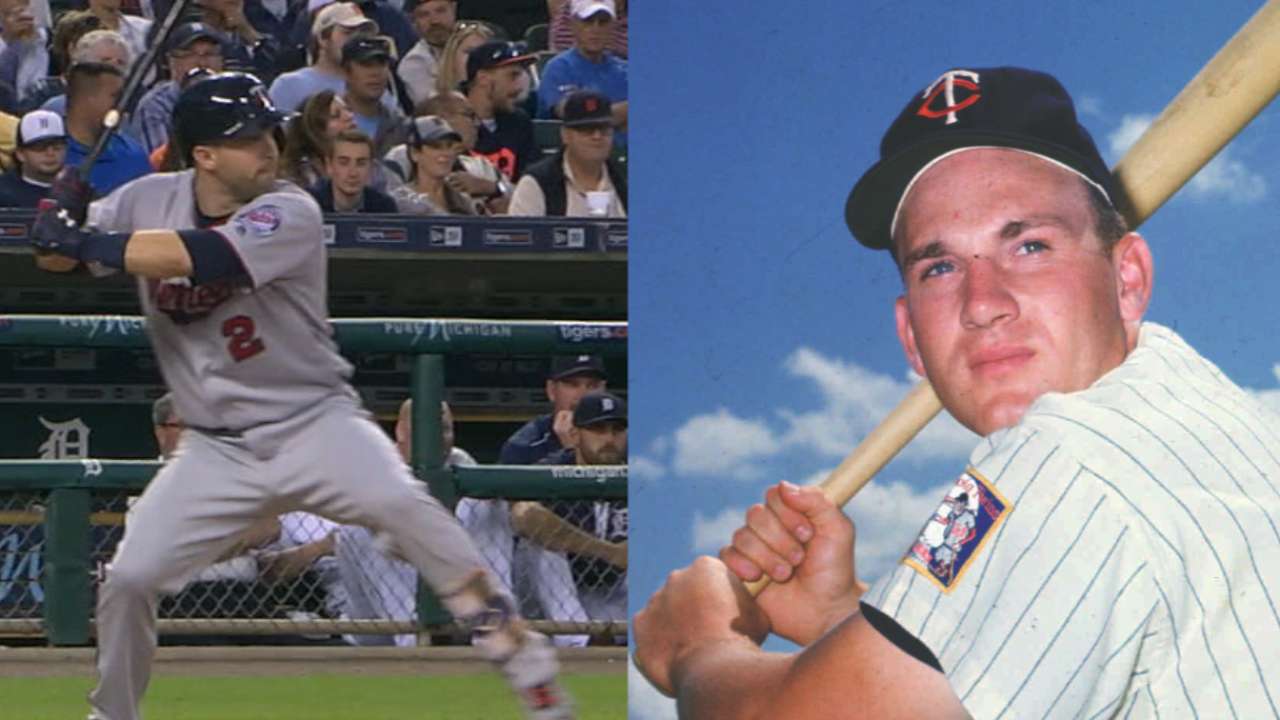 Dozier, though, was not chosen to be an All-Star, but third baseman Eduardo Nunez earned the honor. Nunez was later traded to the Giants for pitching prospect Adalberto Mejia at the non-waiver Trade Deadline.
2. Rookies earn their stripes
Right fielder Max Kepler had a strong rookie season, showing off surprising power with 17 home runs, including a three-homer game against the Indians on Aug. 1. Center fielder Byron Buxton struggled initially and was sent to Triple-A Rochester for some seasoning late in the year, and he responded with a strong finish that saw him club nine homers over his final 29 games.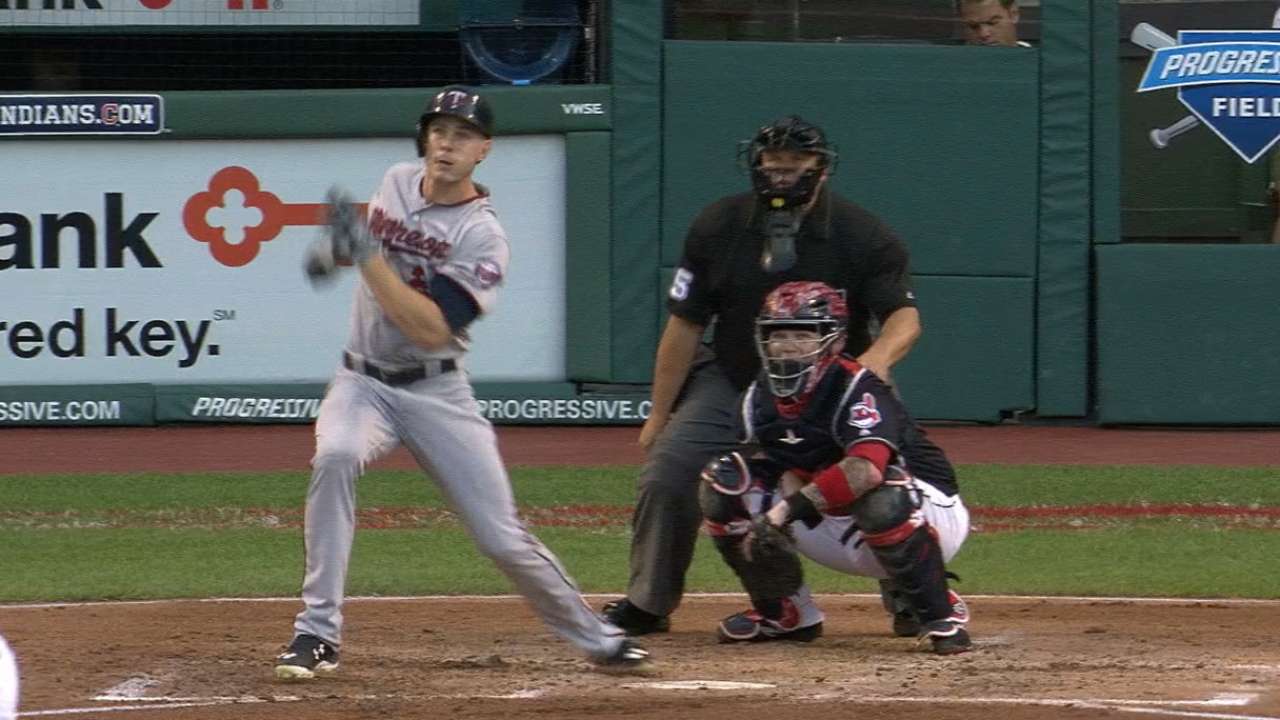 Jorge Polanco took over at shortstop in the second half, hitting .282/.332/.424 with four homers and 27 RBIs in 69 games. He's still a work in progress defensively, but he showed enough offensively to be a considered the projected starter heading into 2017. Right-hander Jose Berrios largely struggled in his first taste in the Majors with an 8.02 ERA in 14 starts, but given his stuff and Minor League track record, he should be able to turn it around.
1. New regime hired
The Twins brought in Falvey from the Indians and Levine from the Rangers to help build a new front office, with the goal of building a sustainable winning franchise. Both men have backgrounds in analytics, but they also understand the value of scouts. One of their first moves was bringing in recently retired players Torii Hunter, LaTroy Hawkins and Michael Cuddyer as special assistants to allow their voices to be heard. They plan to take a collaborative approach with input from all relevant departments before any final decisions are made.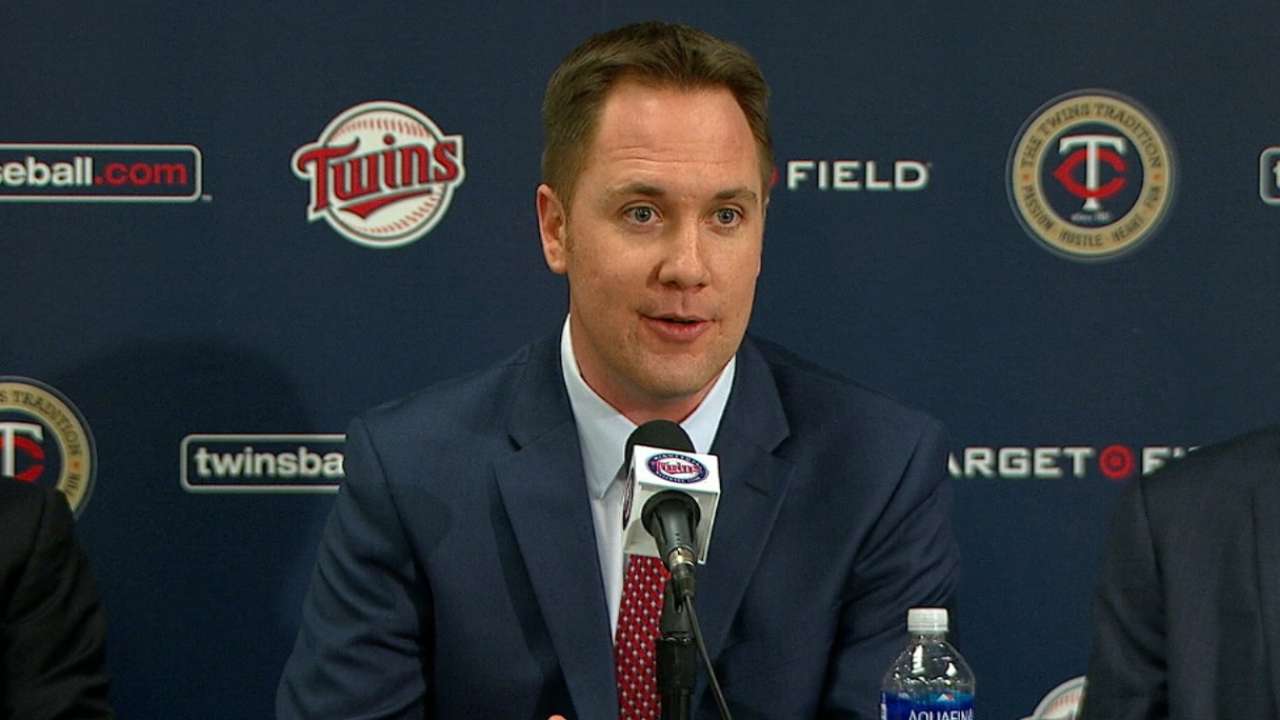 Rhett Bollinger has covered the Twins for MLB.com since 2011. Read his blog, Bollinger Beat, follow him on Twitter @RhettBollinger and listen to his podcast. This story was not subject to the approval of Major League Baseball or its clubs.