Marlins determined to push forward in 2017
Club must step up, but believes it can be contender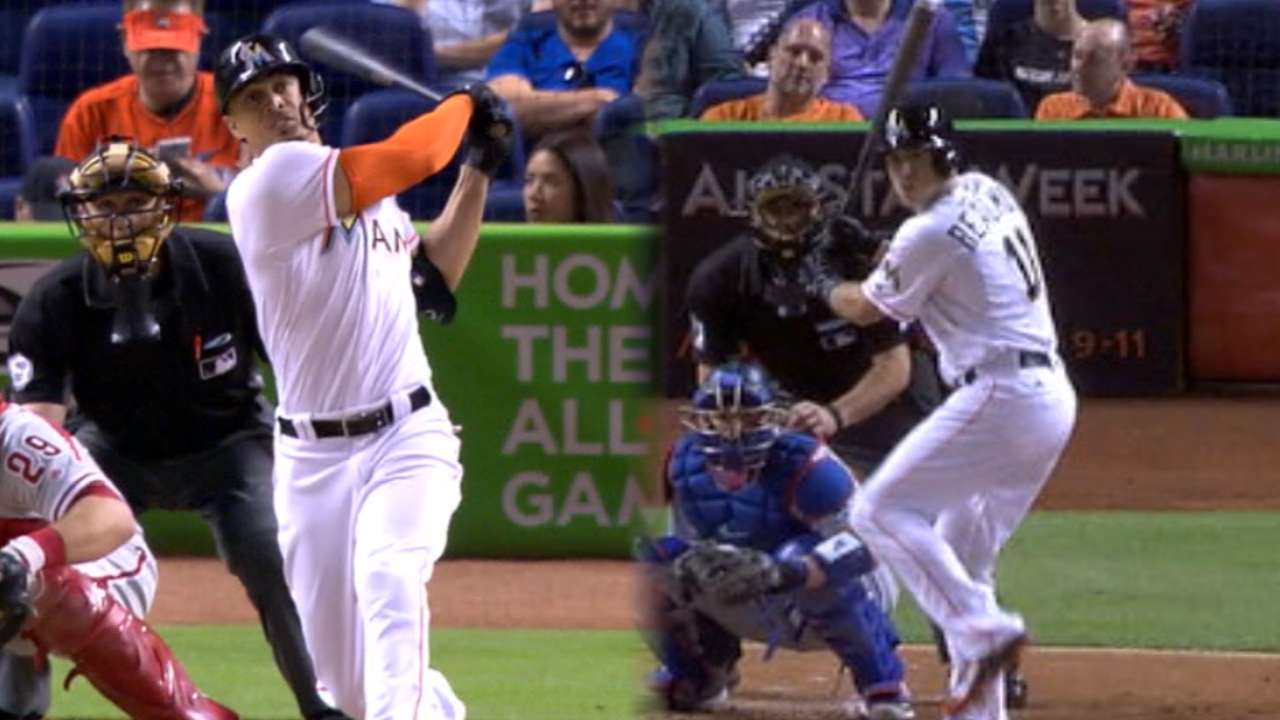 MIAMI -- In the face of tragedy, the Marlins bonded together. As one, they dealt with the death of Jose Fernandez, lifting each other's spirits and making it through a trying time.
Now, collectively, the organization is determined to push forward. Without its ace and most energetic player, Miami remains committed to the core of the club, and the organization believes it can be a contender in 2017.
"Things are going to have to still fall our way," manager Don Mattingly said. "We need to be able to stay healthy. That's why we sit in our rooms and talk over the winter. You talk about trying to create depth in your system, trying to create depth with your players so you can sustain injuries. And that's one of the things that we worry about."
The Marlins finished 79-82 in 2016, a season in which they were over .500 much of the year and in Wild Card contention.
"The loss of Jose puts us in a different spot because we've lost one of the best pitchers in the game," Mattingly said. "We're not going to be able to replace that."
But not having Fernandez around every day, pitching every fifth day, means the rest of the club must step up for 2017 to be a rewarding year. For that to happen, here are five areas that must be addressed:
1. Rotation, Rotation, Rotation
Just how impactful was Fernandez? Consider, of the 809 strikeouts the Marlins' starters compiled in 2016, the two-time All-Star accounted for 253 of them.
No one starter is being asked to fill the void. But the front office made an effort to compile as many durable starters it could find, which was a difficult task because the free-agent market was thin and club-controlled options were expensive in terms of trade compensation.
Free-agent pickups Edinson Volquez and Jeff Locke have track records in logging innings. But the question remains: What can Miami expect from the two left-handers returning from a year ago?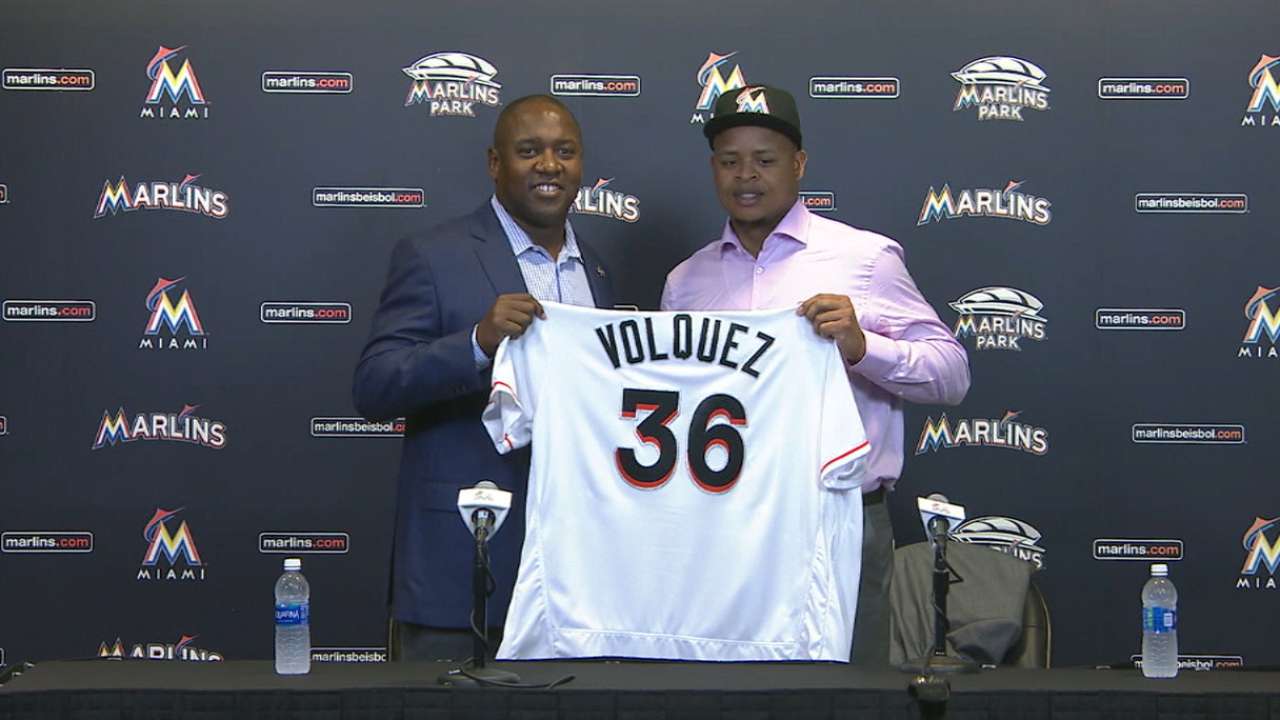 Adam Conley has tremendous upside, but he missed time in 2016 due to a finger injury on his left hand and finished with 133 1/3 innings. Wei-Yin Chen, bothered by a left elbow issue, threw 123 1/3 innings. And Tom Koehler has been a workhorse, finishing last year with 176 2/3 innings.
2. Strengthening a strength?
Without a dominant rotation, the Marlins prioritized bullpen depth this offseason. They aimed high in free agency, offering more than $80 million to Aroldis Chapman and Kenley Jansen.
Unable to land either one, the Marlins still are striving to acquire more experienced relievers, preferably some with closing experience, if possible. They filled two spots by adding Junichi Tazawa and Brad Ziegler, both formerly with the Red Sox. A.J. Ramos, an All-Star who had 40 saves in 2016, will likely remain the closer.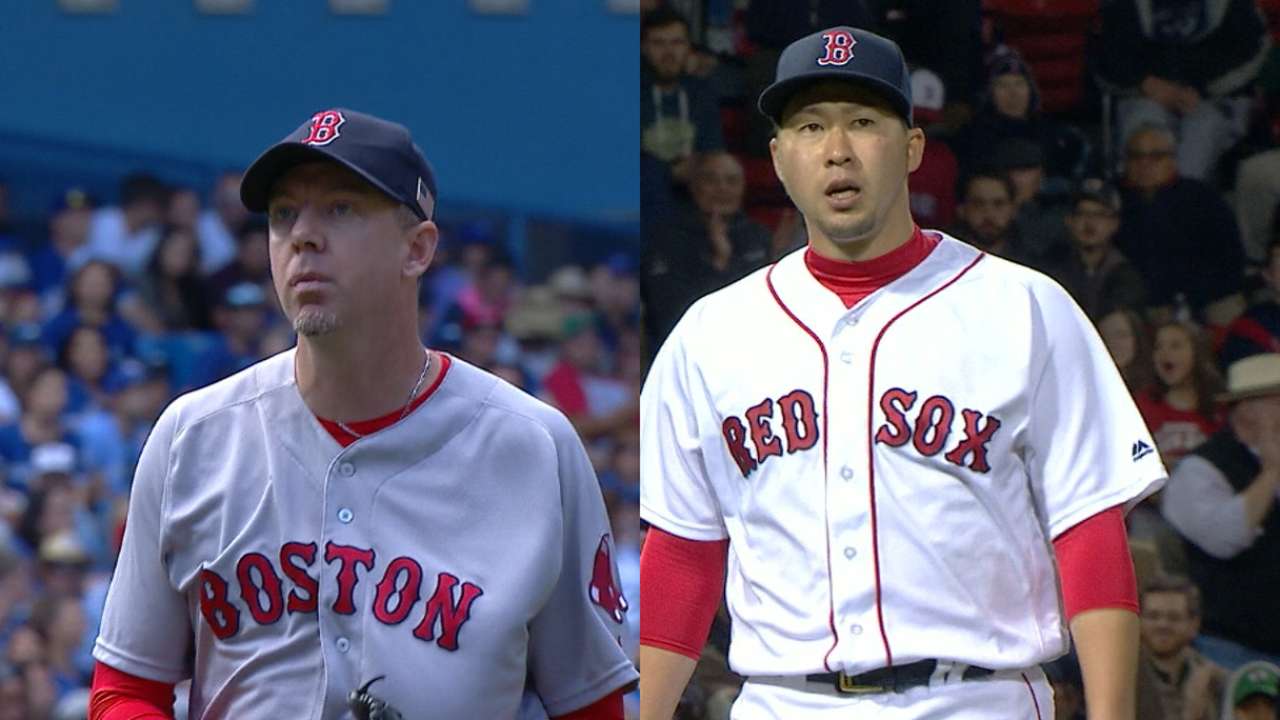 Miami felt its bullpen was a strength in 2016. The unit had an ERA of 3.63, but it was used heavily. Marlins relievers tallied 559 2/3 innings, eighth most in the Majors. They combined to strike out 570 (fourth best), but they also walked 262 (second most). The Marlins also had an MLB-high 84 save opportunities, and they converted 55.
3. New approach for runs
MLB's all-time home run leader brought a keen eye to the Marlins' young hitters, and several of them had strong 2016 seasons, at least in terms of batting average. But run production lacked, and now Barry Bonds has been replaced as hitting coach by Mike Pagliarulo, a former teammate of Mattingly's in New York.
In the eyes of the organization, the Marlins didn't make enough in-game adjustments, especially in the later innings, and it was one reason the team ranked 27th in the Majors in runs scored (655). Yet there is still a number of promising hitters, and Miami did finish fourth in batting average (.263).
• Hill: Offensive 'game plan' key for Marlins' 2017
The Marlins were pretty effective with runners in scoring position, batting .269, ninth in the Majors.
So why the struggles scoring?
Injuries were an issue, as Giancarlo Stanton (left groin strain) and Justin Bour (right ankle) missed substantial time. Dee Gordon served an 80-game suspension. And even though Derek Dietrich filled in nicely for Gordon in the first half, in the second half, he batted .233, perhaps wearing down.
4. Switching up outfield
The Opening Day lineup in 2016 had Christian Yelich in left field, Marcell Ozuna in center and Stanton in right. As the season progressed, Yelich switched to center field, and Ozuna was in right field after Stanton's injury.
Mattingly hinted at the Winter Meetings that the club is committed to Yelich, a Gold Glove Award finalist in left field, to remain in center.
Another switch could be Stanton moving to left field and Ozuna taking over in right. Stanton has never played left in the big leagues, while Ozuna has played right field before. Mattingly says the defensive metrics may suggest making the change at the corners.
5. Minors to Majors
Due to some trades over the past few years, the Marlins are dealing with a depleted Minor League system that is gradually building back up. Braxton Garrett, the club's top pick in 2016, is also the top-ranked player in the system, according to MLBPipeline.com. But the left-hander was selected out of high school, and he's several years away.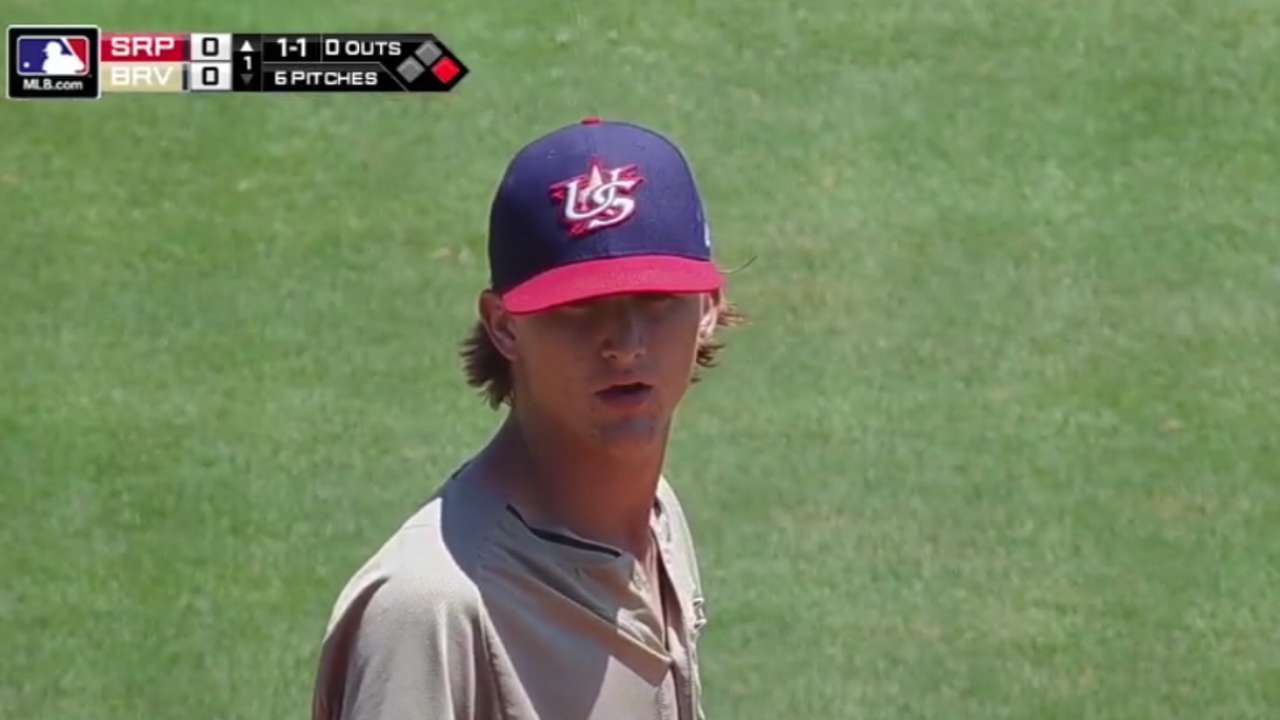 Still, several prospects are close to making the leap to the Majors.
If there is a need for rotation depth, right-hander Luis Castillo and lefty Dillon Peters are candidates to get called up in June, at the earliest. Castillo is Miami's fifth-rated prospect, and Peters ranks 13th. Right-hander Drew Steckenrider (No. 18 prospect) is a hard-throwing reliever who could make the leap to the big leagues sooner. Lefty Jarlin Garcia, who dealt with injuries in 2016, is the organization's No. 3 prospect, and he could be a bullpen addition at some point, as well.
Joe Frisaro has covered the Marlins for MLB.com since 2002. He writes a blog, called The Fish Pond. Follow him on Twitter @JoeFrisaro and listen to his podcast. This story was not subject to the approval of Major League Baseball or its clubs.