Sharing joy part of O's holiday highlights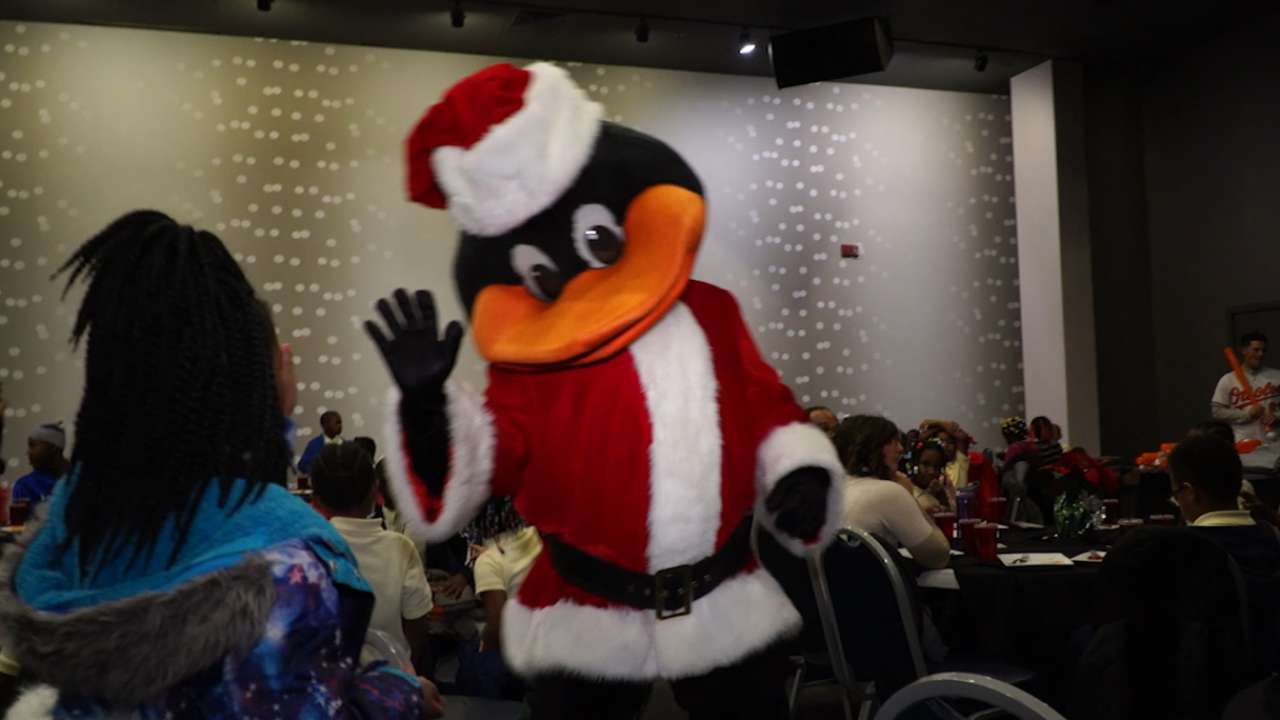 BALTIMORE -- Caleb Joseph, one of the Orioles' most outgoing personalities, arrived all smiles at the 38th annual OriolesREACH Holiday Party for kids at Dave & Buster's.
Joseph has been using the offseason to play another role, that of dad, and the O's catcher was gearing up for the second Christmas with his son, Walker.
"[I've been] taking a lot of trips to McDonald's, playing in the playpens," Joseph said of his offseason schedule. "Getting ready for Christmas, getting jacked up. Trying to find various John Deere trucks and stuff to buy the little guy. This year's going to be fun because he can finally enjoy some toys instead of just not really understanding what's going on, so we're getting excited."
Joseph has also been following what the Orioles are doing this Hot Stove season. Those moves include adding catcher Welington Castillo, a transaction that puts Joseph in a competition with Francisco Pena for the backup spot.
Speaking before the move was made, Joseph -- who talked about the slim possibility of Matt Wieters returning -- is ready to embrace whatever role the team asks him to fill.
"And If your name is called, you've got to be ready. But, look, we made the playoffs last year. We made it in 2014, and I just want to get back to the playoffs. It was not fun watching the other teams in there knowing we were really close. Playing October baseball is just super-special, and I want to be a part of that. Whatever role that is, I'm willing to suit up and go with it."
Joseph hit just .174 in 49 games last season, with three extra-base hits (all doubles) and no RBIs. In 2015, he hit 11 homers with 49 RBIs over 100 games.
• Davis family teams up with local children's hospital
"It's a season I'm ready to put back in the rearview mirror," Joseph said of 2016. "I'm looking forward; I'm looking ahead. I really believe I can contribute. I contributed defensively, and I know I can contribute offensively. I had a really good season in '15. I know this is a what-have-you-done-for-me-lately sport, and it's my job to control that lately part. I'm preparing right now and excited to go play some video games with the kids."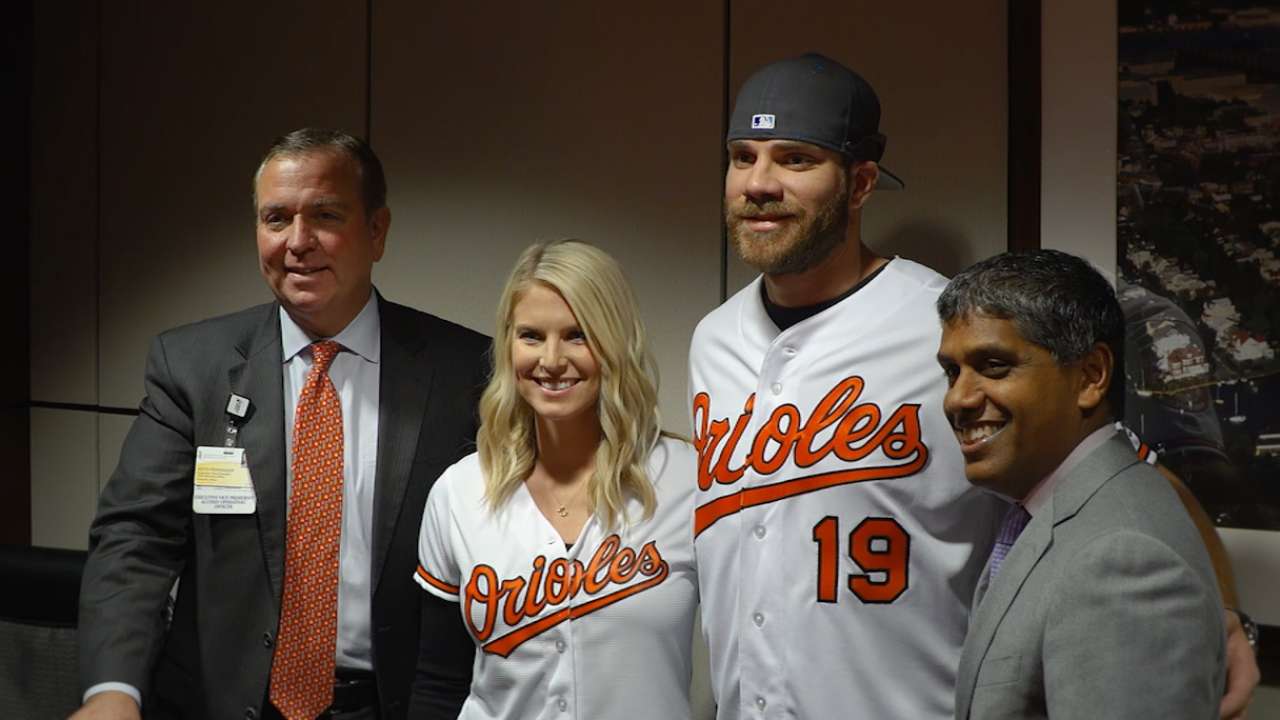 Joseph was joined by teammates Darren O'Day, Chris Davis and Tyler Wilson as part of the O's holiday party, which hosted 80 outpatients from the University of Maryland Children's Hospital (UMCH). The party involved the players serving lunch, distributing holiday gifts and playing games with the children.
Brittany Ghiroli has covered the Orioles for MLB.com since 2010. Read her blog, Britt's Bird Watch, follow her on Facebook and Twitter @britt_ghiroli, and listen to her podcast. This story was not subject to the approval of Major League Baseball or its clubs.