Rays 'optimistic' about improving in 2017
Tampa Bay has balanced club, faces 5 key questions heading into next season
ST. PETERSBURG -- The Rays faced an interesting situation entering the offseason. The good news was they were set at almost every position. The bad news was most of those players were part of a 68-win season.
So the Rays' front office had to roll up its collective sleeves and determine what went wrong in 2016 and what would help turn the club in a winning direction for '17.
Some of the rebuilding began at last year's non-waiver Trade Deadline, when Matt Moore was dealt to the Giants for Matt Duffy and a pair of prospects.
Duffy had played third base for San Francisco. Prior to that, he'd been a shortstop -- and a good one -- which is why the Rays traded for him. He arrived on the disabled list due to issues with his left Achilles that ultimately led to season-ending surgery in September. However, what the Rays saw when he did play told them they had a shortstop for 2017.
That allowed the Rays to move slugging Brad Miller to first base. Add those two to Evan Longoria at third and Logan Forsythe at second, and Tampa Bay has a solid infield for next season.
Kevin Kiermaier will return to center field, and Steven Souza Jr. appears earmarked for right. The Rays signed free-agent catcher Wilson Ramos to a two-year deal, which leaves left as the only position in the field that team is looking to upgrade.
As usual, the Rays have plenty of quality pitchers in their starting rotation, though one or more might be used in trades to bolster the team in other spots. So even if Tampa Bay isn't extremely active during the offseason, it appears to have a solid group for 2017 -- provided it lives up to expectations.
Rays manager Kevin Cash was asked if having the solidified infield, a healthy Kiermaier and Souza, a deep group of starters and a fully equipped bullpen can help the Rays gain as many as 25 wins.
"To me, that's a little tough to just pound the table to say that," Cash said, "because we didn't do what we should have, or what we were capable of doing, last year. But we still hold a lot of optimism, and we're very optimistic about our team going forward.
"... We have to get a functional roster that we can add to, and maybe some of those guys are in house already, and we're going to see them in Spring Training. Most likely, we'll add a piece here and there in the offseason. But we are optimistic about the guys [we have]."
In no particular order, here are five questions the Rays face heading into the 2017 season:
1. Will Chris Archer still be with the team by the start of Spring Training?
While the Rays have a balanced club, the only thing they really lack is an impact player to add to the offense. Unfortunately, to acquire an impact player, you normally have to surrender one in exchange. Archer might be the guy to sweeten such a deal.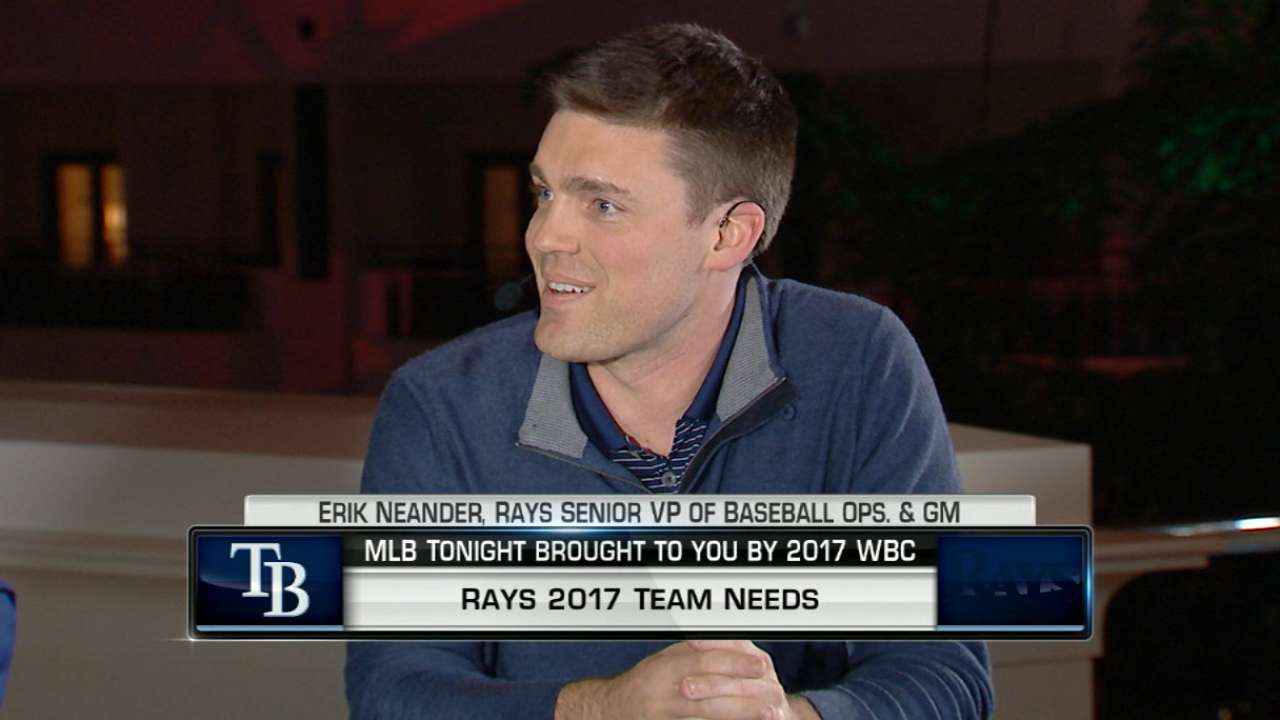 The talented right-hander has an arm coveted by many teams looking for starting pitching. The Rays certainly don't have to trade him, but they are listening.
2. Will Brad Boxberger be able to remain healthy to give the Rays a solid one-two punch at the back end of the bullpen?
Boxberger entered the 2016 season earmarked as the Rays' closer after leading the American League in saves in '15. But he began the season on the disabled list, and upon his return, he had to be lifted from his first outing and subsequently returned to the DL.
There was some good news in the form of Alex Colome, who became the team's closer and finished the season with 37 saves in 40 opportunities.
The bad news was not having Boxberger for most of the season. He made just 27 appearances and finished at 4-3 with a 4.81 ERA and no saves.
If Boxberger returns as expected, the Rays' front office can build its bullpen from the top down, as they would have Colome and Boxberger for the late innings. Such a situation would go a long way toward have a lockdown bullpen.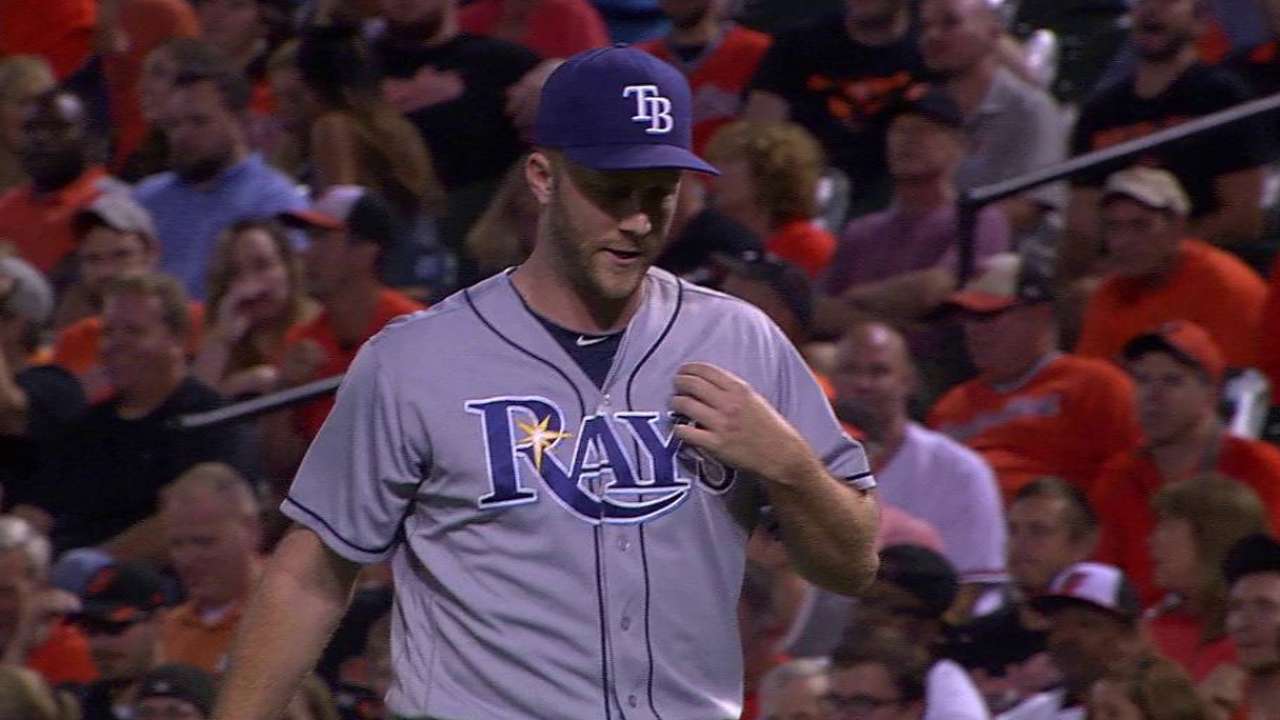 3. Can Miller build on the power he showed in 2016?
Miller is Tampa Bay's reluctant first baseman. He wants to be a shortstop, but what the Rays like about him is his flexibility, along with the fact that when he connects, the baseball flies out of the park -- a lot.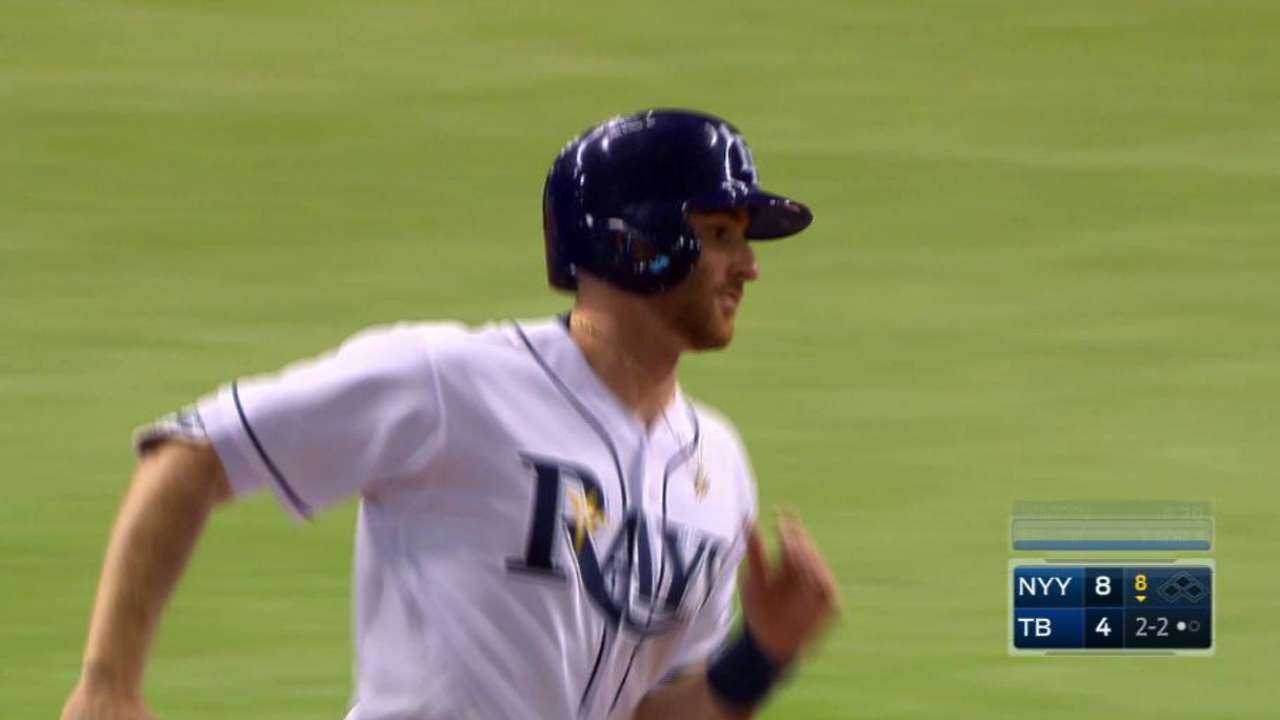 The chances of Miller building on his 2016 success appear good, considering the slow offensive start he had last season and his struggles while playing shortstop. If he had anxiety about having troubles in the field, he did a nice job of concealing that fact. But getting positioned at first base, where he will be able to concentrate more on his hitting, should bode well.
4. Will Souza and Duffy be healthy come Spring Training?
Both players had season-ending surgery in the hopes that their respective nagging injuries would not carry over into 2017.
Souza missed more than 30 games due to left hip injuries, but prior to his surgery, he experienced his best stretch of the season, finishing on a six-game hitting streak. In an 11-game road trip from Sept. 8-18, he played in every game and hit .385 with four home runs and six RBIs. That finish added optimism for Souza's 2017 expectations.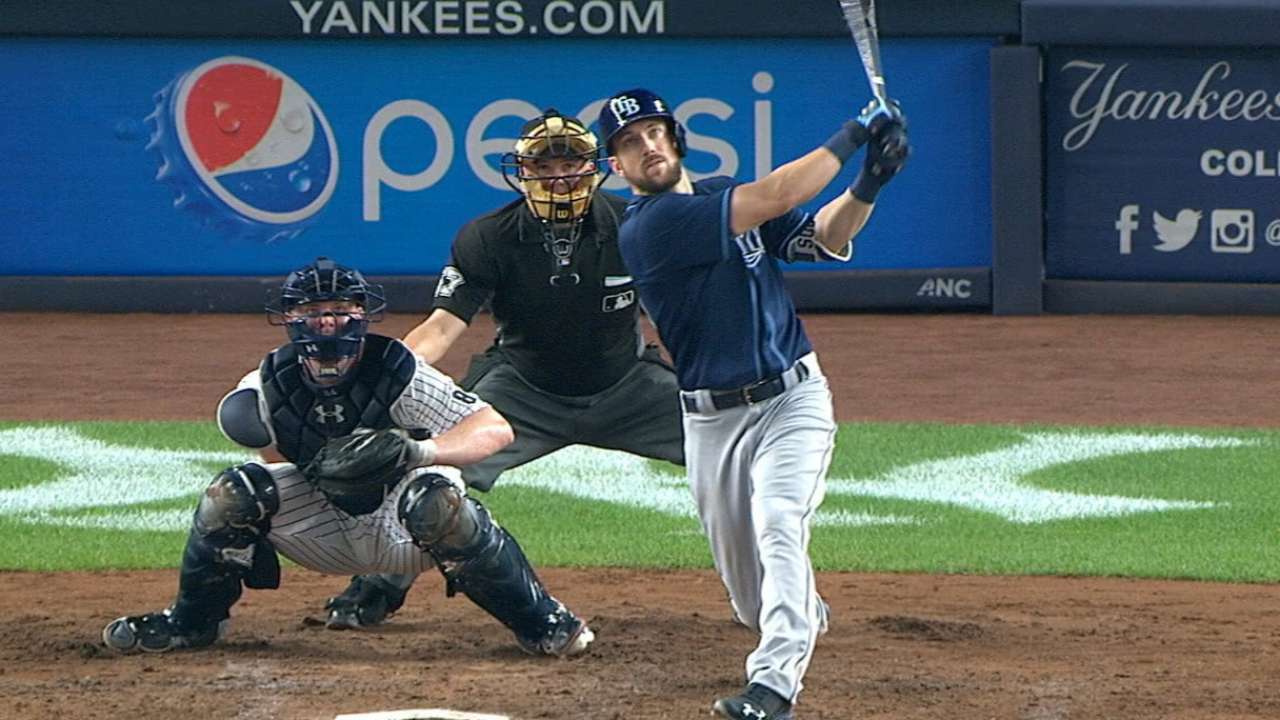 Once Duffy arrived, he fit in from the get-go. He played solid shortstop and was a hit in the clubhouse. There's reason to expect good things from Duffy and the positive effect he can have on the team.
5. Will Longoria be able to sustain the excellence he showed in 2016?
Longoria had a rebirth in 2016. Although he'd never totally experienced a season that made the experts question his abilities, he clearly took a step back toward being one of baseball's elite players this past season.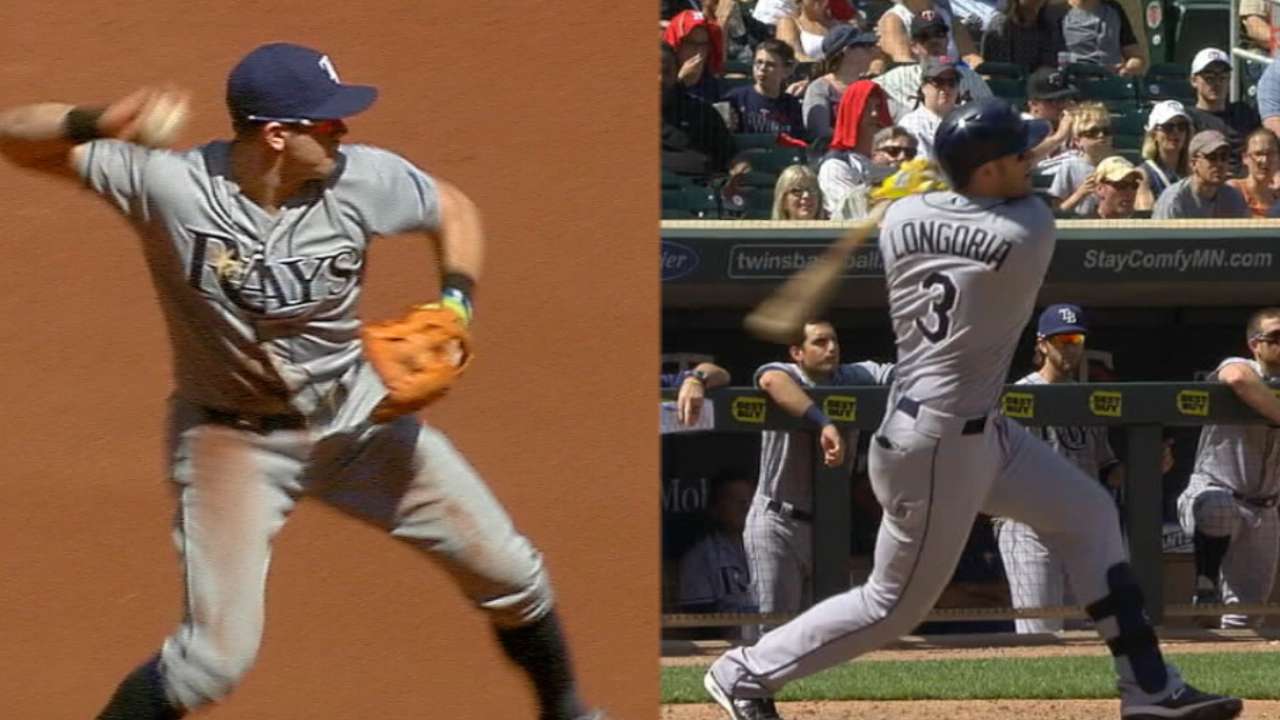 Longoria leads by example. When he's hitting, the Rays are just better. Based on the lineup Tampa Bay should have around him in 2017, there's no reason to expect anything less than what Longoria produced in '16. If he is able to perform anywhere near this past season, the chances of the Rays improving in the win column will be greatly enhanced.
Bill Chastain has covered the Rays for MLB.com since 2005. This story was not subject to the approval of Major League Baseball or its clubs.