Veteran additions have Braves pointed up in '17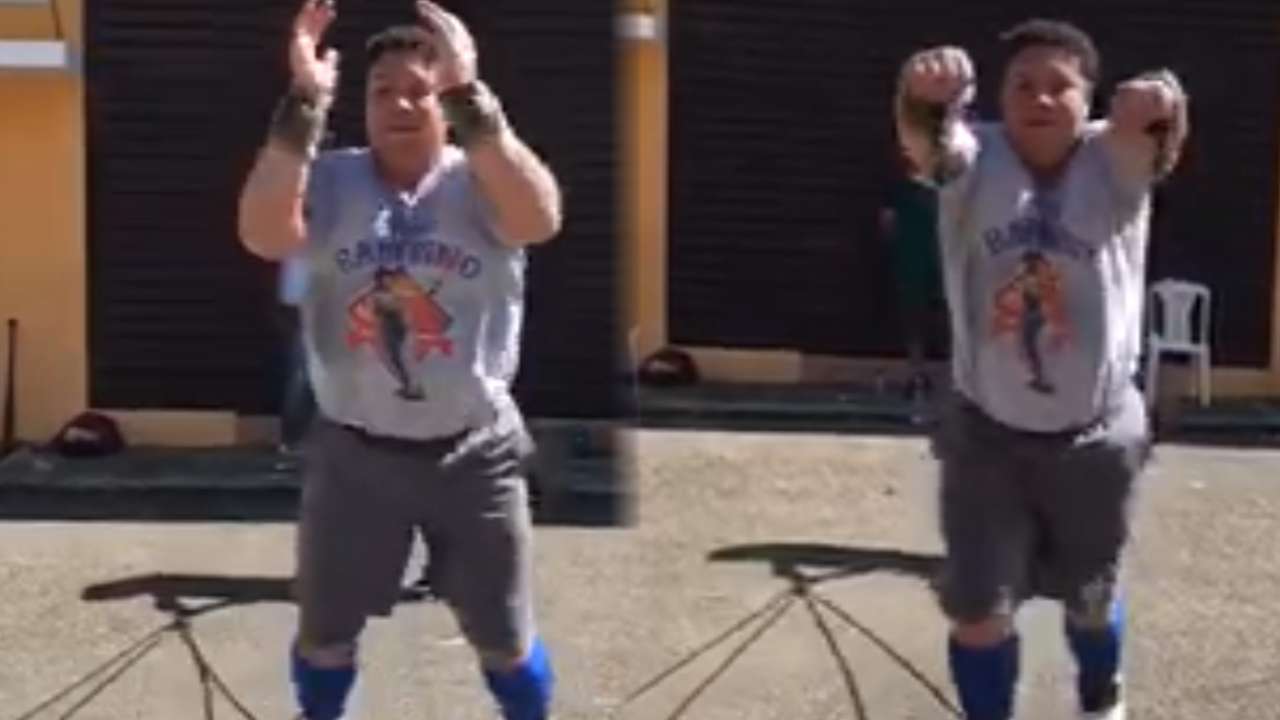 ATLANTA -- Encouraged by September's success and the offseason alterations made to a now much more seasoned starting rotation, the Braves are approaching 2017 with a sense of confidence that did not exist after entering the past two seasons prepared to deal with the painful portion of a massive rebuild.
Nobody is predicting SunTrust Park will host World Series games during its inaugural season, but the much-improved Braves can at least enter the upcoming campaign with legitimate hope to produce a winning record and further distance themselves from the frustration felt the past two years.
While the addition of the versatile Sean Rodriguez could prove quite beneficial, the Braves didn't have to tinker much with an offense that truly took shape with the August additions of Matt Kemp and Dansby Swanson, whom MLBPipeline ranks as the club's No. 1 prospect. A rotation that was plagued by the growing pains endured by Matt Wisler and Aaron Blair has been altered by the additions of three veterans -- Bartolo Colon, R.A. Dickey and Jaime Garcia -- who can provide immediate stability without significantly hindering the club's future.
There's no doubt there will be reason for even greater optimism in 2018 and beyond, but '17 could prove to be quite memorable for the Braves if they get the answers they are seeking from these questions:
1. Will the rotation meet expectations?
The Braves made Colon and Dickey their top targets because of the relatively low-risk projections both 40-something veterans provide as valuable mentors who can offer middle-of-the rotation stability. Garcia's health history makes him a bit of a gamble, but if given a chance, the Braves can sell high on the southpaw midseason to create a spot for Wisler, Blair or another of their rising starting pitching prospects. The most influential developments on both an immediate and long-term basis will be made by Mike Foltynewicz, who has already shown flashes of his ability to be a top-flight starter, and Julio Teheran, who must continue to provide top-of-the rotation stability as the club's high-upside prospects develop over the next few years.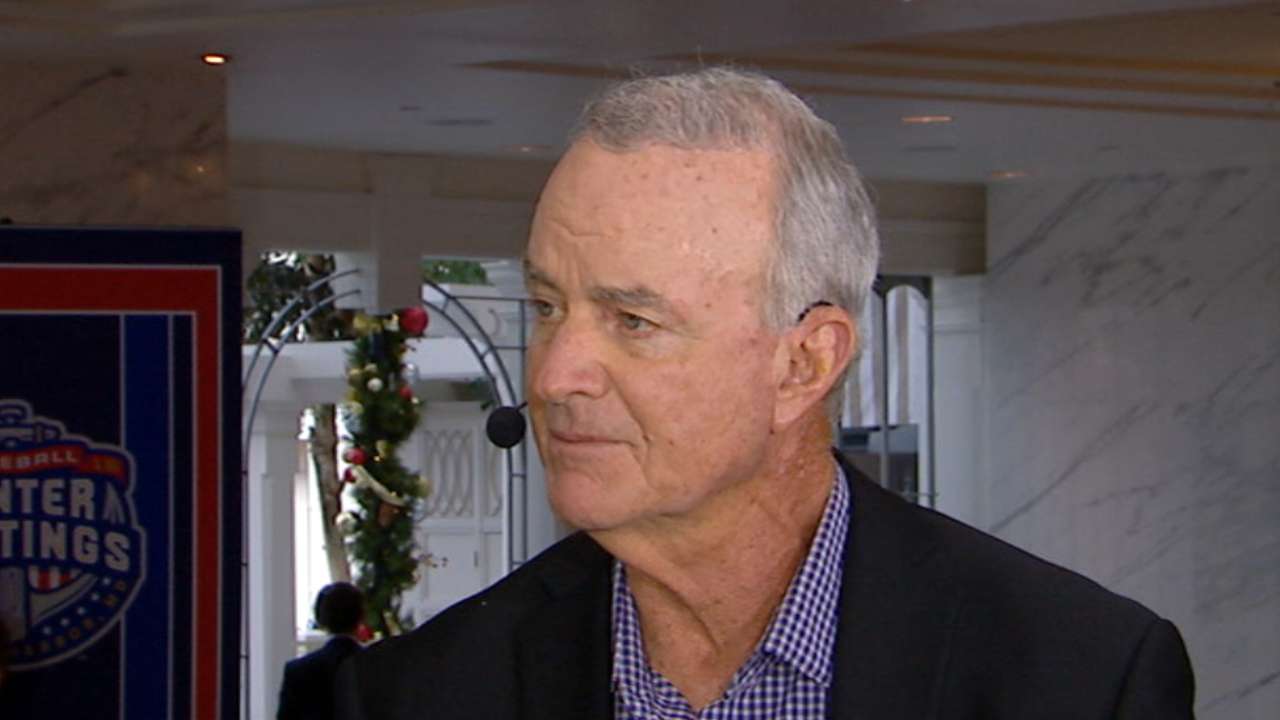 2. Were the past season's final two months indicative of what this offense can do?
After tallying the fewest runs per game through the end of July, the Braves averaged the second-highest runs per game over the season's final two months. This was a club that needed the length and power potential it was afforded with the late additions of Swanson and Kemp, who powered toward his 35-homer season while providing the protection that aided Freddie Freeman's ability to complete his MVP-caliber season in impressive fashion. Ender Inciarte might not be able to sustain his post All-Star break numbers (.341 batting average and .396 on-base percentage), but as he and Swanson fill the lineup's top two spots, they are capable of consistently providing run-producing opportunities for Freeman, Kemp and Nick Markakis, whose .459 slugging percentage over his last 75 games also significantly influenced the offense's transformation.
3. Could the bullpen be one of the team's best assets?
It was certainly odd to see the Braves add three veterans to their rotation after parting ways with pitching coach Roger McDowell because they didn't feel he was the right guy for their young starters. But the greater impact of McDowell's loss could be felt by Jim Johnson, Arodys Vizcaino, Mauricio Cabrera, Jose Ramirez and the other relievers who benefited from the direction he provided. Johnson resurrected his career with McDowell's assistance and signed a two-year deal on the season's final day with the assumption he'd return. Still, even with Chuck Hernandez now in place, these four relievers, along with Chaz Roe and Ian Krol, provide great depth that could be enhanced at some point during the summer by the arrival of highly touted lefty A.J. Minter, who, like Vizcaino, Cabrera and Ramirez, has the potential to evolve into a closer. Time will tell whether Ramirez and Cabrera can maintain the command they found last year, but the Braves appear to have more quality bullpen depth than they have possessed in at least a decade.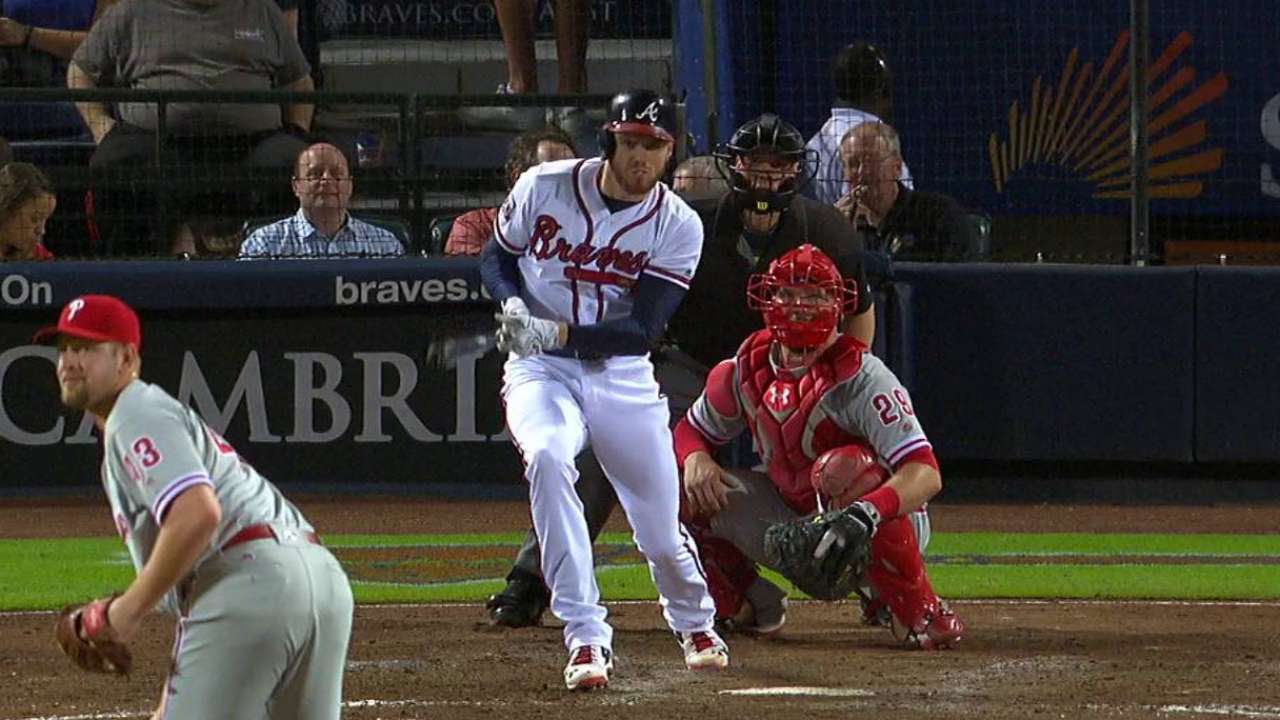 Does Freeman have the potential to be even better in 2017?
Freeman provided slightly better than average production (103 Weighted Runs Created Plus), as he slashed .248/.343/.432 through his first 63 games of 2016. He then produced a 184 WRC+ while slashing .338/.436/.659 over his final 95 games. It would be easy to simply assume Freeman won't struggle as he did at the start, nor as otherworldly as he was at the finish. But doing so would ignore the significant lineup alteration that was made after Kemp arrived to provide protection in the cleanup spot. As Kemp batted behind him for the final 54 games, Freeman compiled an MLB-best 1.141 OPS and swung at fewer pitches out of the strike zone. Just a few months removed from his 27th birthday and following his second top-six NL MVP finish within the past three years, Freeman might actually just be entering his prime with the benefit of now knowing he has some help behind him with both Kemp and the stronger post-surgery version of Markakis.
Will some of the highly-regarded prospects begin making an impact at the big league level this year?
Swanson has already provided a glimpse of what the future might hold, and if Ozzie Albies hadn't fractured his elbow in September, we might now be talking about the potential of him entering the season as Atlanta's second baseman. The November signing of the versatile Rodriguez buys some time for Albies, who is a little ahead of schedule with his rehab. At the same time, the presence of Colon, Dickey and Garcia bides some time for the likes of Sean Newcomb, Max Fried and Patrick Weigel. But before getting too excited about what Newcomb, Fried or Weigel might eventually bring to the rotation, the Braves must not give up on the potential of Wisler or Blair, who found a slider just in time to record 10 strikeouts against the Tigers on Oct 1.
Mark Bowman has covered the Braves for MLB.com since 2001. This story was not subject to the approval of Major League Baseball or its clubs.