Inbox: Which veteran starters will Bucs target?
Beat reporter Adam Berry answers fans' questions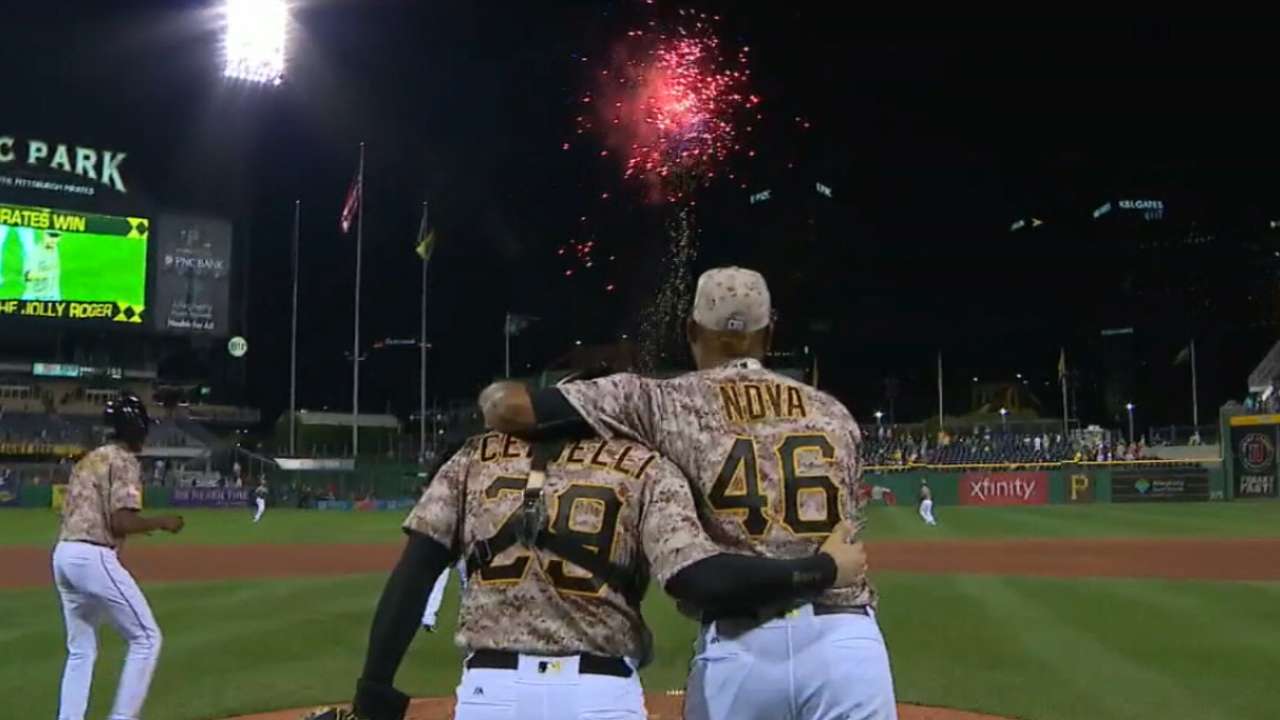 With Derek Holland off the board, who is likely the next reclamation project for the Bucs?
-- Dave I., Prescott, Ariz.
I'm still not ready to rule out Ivan Nova, whose market has been unusually quiet this offseason aside from the Pirates' assertion that they're "still engaged" with his representatives. Pittsburgh still could fill its rotation need through a trade, too.
As far as more "traditional" reclamation project options, Tyson Ross and Brett Anderson fit that description and make sense to me.
Obviously, Ross is the kind of pitcher who also makes sense for 29 other teams. MLB.com's Andrew Simon explained why Ross will be in high demand, even after thoracic outlet surgery. The Pirates may be priced out, or Ross may simply choose another suitor.
But Ross is a proven starter who would look good behind Gerrit Cole and Jameson Taillon, assuming he returns to pre-surgery form. The Bucs helped Clayton Richard, another former Padre, work his way back from thoracic outlet surgery in 2015.
The Pirates have checked in on Ross, according to the Pittsburgh Post-Gazette. MLB Network insider Ken Rosenthal recently wrote that Ross "will choose a team that excels at handling and rehabilitating pitchers." Sound like anyone you know?
• Submit a question to the Pirates Inbox
Anderson, who will be 29 next season, is good when healthy -- but that's the issue. The left-hander has averaged only 13 appearances per year since 2012, and he started three games for the Dodgers last season. It's fair to wonder what kind of toll the injuries, including last year's back surgery, have taken on him.
But Anderson posted a 3.69 ERA in 180 1/3 innings over 31 starts in 2015, he's left-handed, and he has the kind of career ground-ball rate -- 58.2 percent -- the Pirates covet.
One caveat: The reclamation project market is no longer just about identifying the right bounce-back candidates. Edinson Volquez went to the Marlins for two years and $22 million. Andrew Cashner signed with the Rangers for $10 million. Both struggled last season, yet both will earn more in 2017 than any Pirates player not named Andrew McCutchen.
These are no longer purely low-risk/high-reward moves, especially for teams like the Pirates, given the financial commitment involved.
Should McCutchen be a Pittsburgh Pirate for life like Roberto Clemente was?
-- John A., Auburn, Ky.
It's a nice thought, John, even moreso given the way McCutchen admires Clemente and how Pittsburgh respects McCutchen. He said his dream was to be a Pirate for life. Surely, many fans share that dream.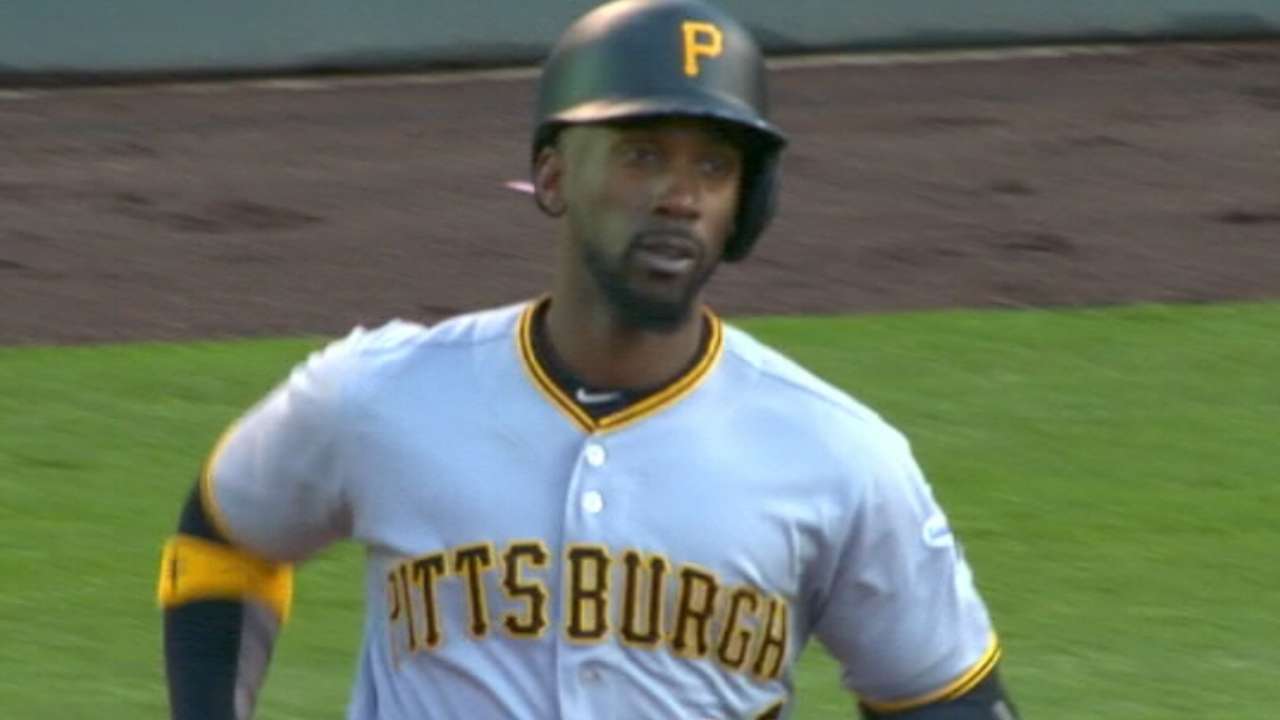 However, it's just not very realistic in this market or this era. And it may not be practical, as there's no guarantee a mid-30s McCutchen will be more productive for the Pirates than, say, Austin Meadows or another young outfielder.
Few players spend their entire career with a single team anymore, and those issues are magnified in a smaller market. McCutchen has earned the right to a bigger payday after signing a team-friendly extension, and the Pirates front office must carefully distribute its payroll. They could afford to give McCutchen the contract he deserves, but it would diminish their ability to build a contender around him.
I've always liked the way Rays principal owner Stu Sternberg explained that part of the small-market/franchise-player dilemma in late 2012: "We're going to eat steak and we're going to eat lobster and we're going to order some wine, but we're not going to be able to turn the heat on and the house isn't going to get painted."
Can't the Bucs put a package together to attract Todd Frazier? I'm sure his 25-plus average home runs and ability to play both corners would be a benefit, especially with the uncertainty of Jung Ho Kang's issues.
-- Tony C., Penn Township
Interesting thought, Tony, but I don't see it. It's not yet clear how, or if, Kang will be punished for his recent DUI arrest in South Korea. If he's suspended, the Pirates would turn to David Freese at third base with John Jaso or Jason Rogers (along with utility men Adam Frazier and Alen Hanson) backing him up. If not, Kang's the starting third baseman with Josh Bell at first base.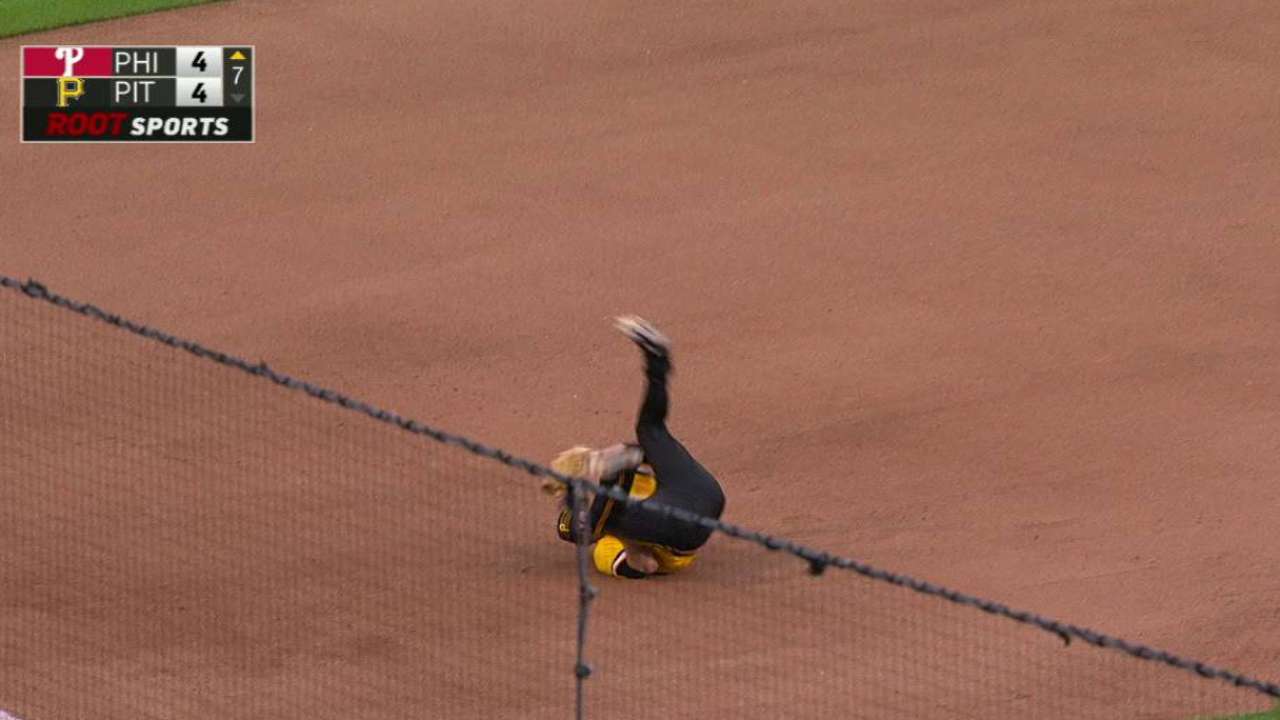 With McCutchen still on board, it's unlikely the Pirates could take on Todd Frazier's salary (he's projected to earn $13.5 million in his last year of club control) and still address their other needs anyway. I understand the desire for more home-run power, which Todd Frazier has in spades, but they're pretty well stocked at the corners.
Just say the Pirates trade McCutchen in the near future. Would Bell be the right fielder or first baseman of the future?
-- Tom B., Pittsburgh
That depends on your definition of the "future," Tom. If McCutchen was dealt this offseason, Bell would fit best in right field because the Pirates would have had a hole there, with Jaso and Freese available to man first base. If McCutchen is dealt at the Trade Deadline, it may depend on Meadows' development; if Meadows is ready, they could bring him up and keep Bell at first.
In the long-term outlook, Bell makes the most sense at first with an outfield of Meadows, Starling Marte and Gregory Polanco. The Pirates don't have many high-level first-base prospects in their system, although 2016 first-round Draft pick Will Craig may eventually move across the infield from third base.
Adam Berry has covered the Pirates for MLB.com since 2015. Follow him on Twitter and Facebook, read his blog and listen to his podcast. This story was not subject to the approval of Major League Baseball or its clubs.