Mariners complement core for October push
Additions could be key to putting Felix and Co. in postseason position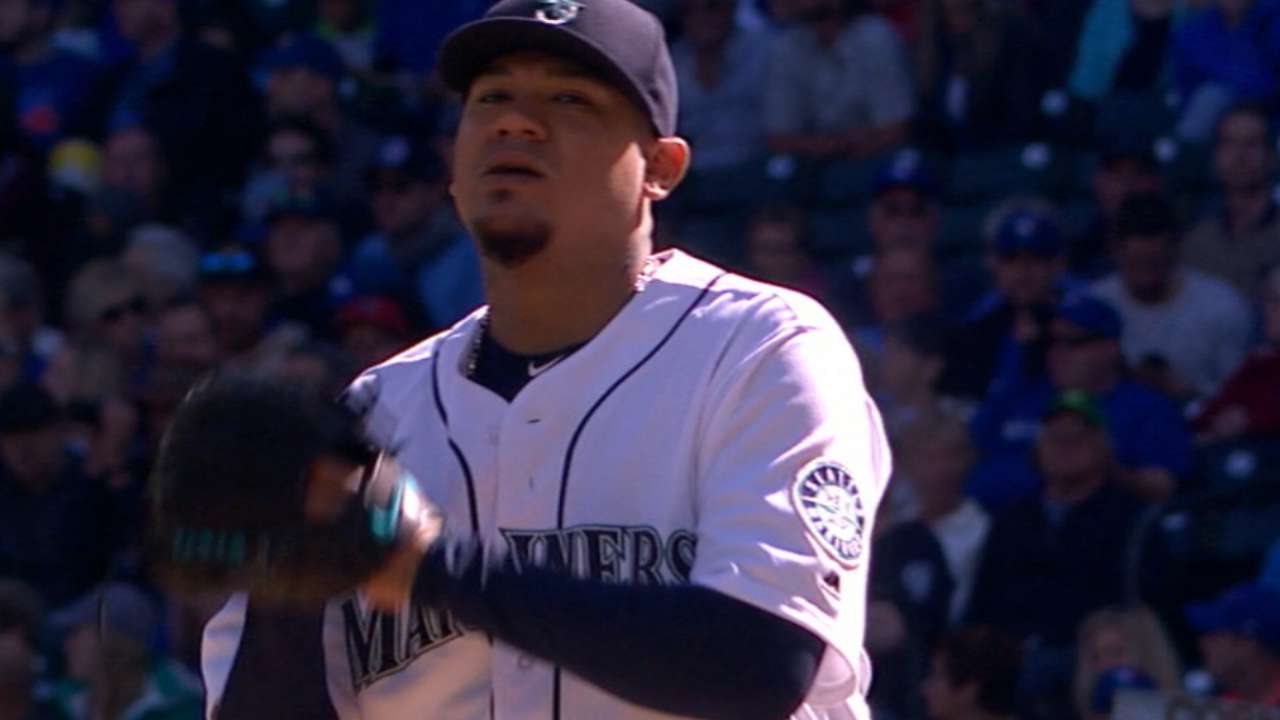 SEATTLE -- Players and coaches won't need name tags this time to remember who is who when the Mariners report to Spring Training in six weeks, but there still will be a number of new faces when Scott Servais opens his second season as Seattle's manager.
Year 2 of general manager Jerry Dipoto's tenure figures to focus on taking the next step as Seattle looks to break its 15-year postseason drought with a team that improved by 10 wins in 2016, only to fall just shy of an American League Wild Card berth.
After turning over more than half the team in his first season, Dipoto has added 11 newcomers to the 40-man roster so far this offseason. And the hope is the latest changes, including the acquisition of standout shortstop Jean Segura, can bolster a squad that returns its star nucleus of Robinson Cano, Nelson Cruz, Kyle Seager and Felix Hernandez.
The foundation was laid in 2016, and Servais can't wait to see the improved product on the field when pitchers and catchers report on Feb. 14.
"I wish it was as easy as just putting it all on paper," Servais said. "It's not. Players change, seasons change and you just have to wait and see. But I feel great about our team, I really do. I like the makeup of the club. I like how we play, and certainly the competitive fire we played with at the end [of last season] was great to see. That will carry into next year."
But every season brings new challenges, and here are five key questions facing the Mariners:
1. Can the King regain his throne?
Last season, the Mariners needed Cano to bounce back in a big way. In 2017, their eyes turn to Hernandez, their highest-paid star. Like Cano in '15, Seattle's ace had a down year by his normal standards as he went 11-8 with a 3.82 ERA. Hernandez spent seven weeks on the disabled list with a right calf strain, the most serious injury of his 12-year career. But even when healthy, diminished velocity and command led to his lowest strikeout and highest walk rates as a pro. The 30-year-old promised to get stronger and more prepared this offseason, and the Mariners are eager to see how he returns after pitching in the Venezuelan Winter League and World Baseball Classic this spring.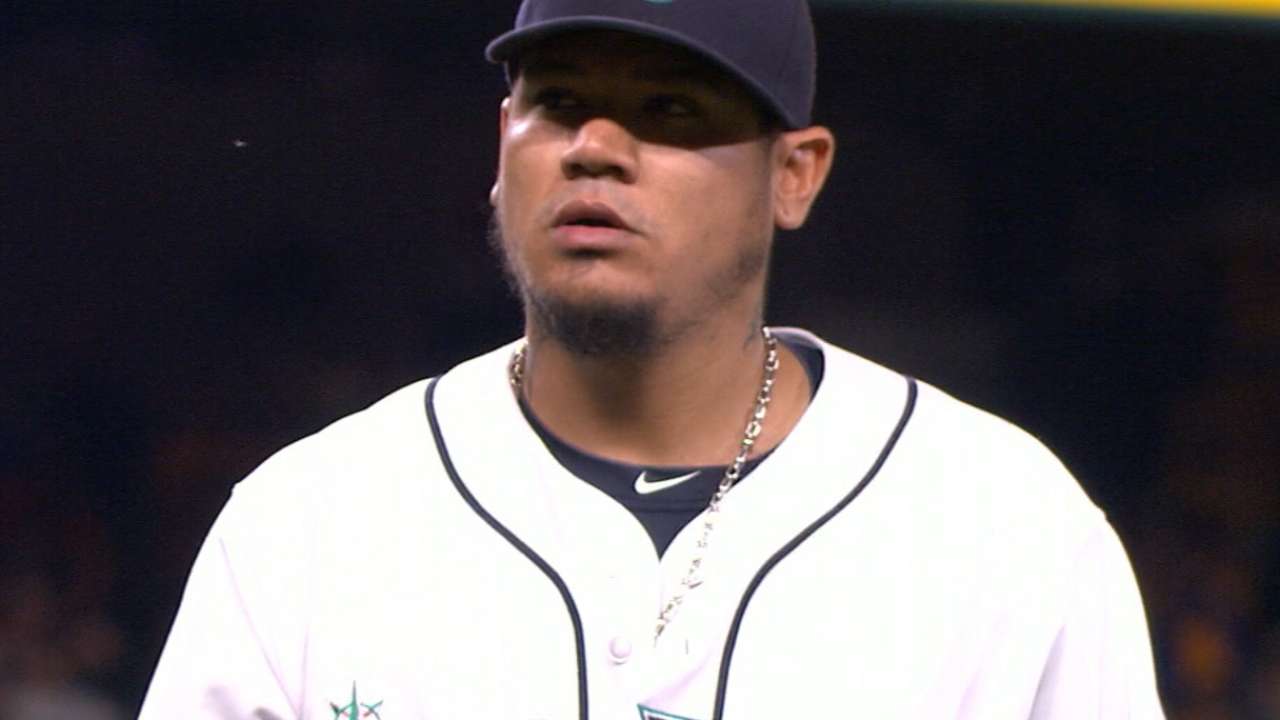 2. How about the rest of that rotation?
The Mariners have pretty good depth, having added Chris Heston, Rob Whalen and Max Povse through trades to a group that returns five starters in Hernandez, Hisashi Iwakuma, James Paxton, Nathan Karns and Ariel Miranda. But they need Hernandez to rebound, Iwakuma to stay healthy as he turns 36, Paxton to prove consistent and push past his career-high 121-inning mark from last year and either Karns or Miranda to grab hold of the back-of-the-rotation opportunity. Dipoto is looking to add one more experienced starter to the middle of that mix, and depending on whom he gets, this should be a solid group.
3. Is there more gas in the tank?
Cano and Cruz had huge seasons last year, but both players are getting up there in age. Cruz, who posted a .287/.360/.555 line with 43 homers and 105 RBIs, will turn 37 on July 1. He has played 152 and 155 games, respectively, in his two seasons with Seattle. Cano turned 34 after wrapping up a terrific 2016 campaign in which he hit .298/.350/.533 with a career-high 39 homers and 103 RBIs. If those two continue producing at that level, the offense should be playoff-caliber if it can just get marginal improvement elsewhere. But should Cano and Cruz decline at all, others will need to step up considerably to pick up the slack.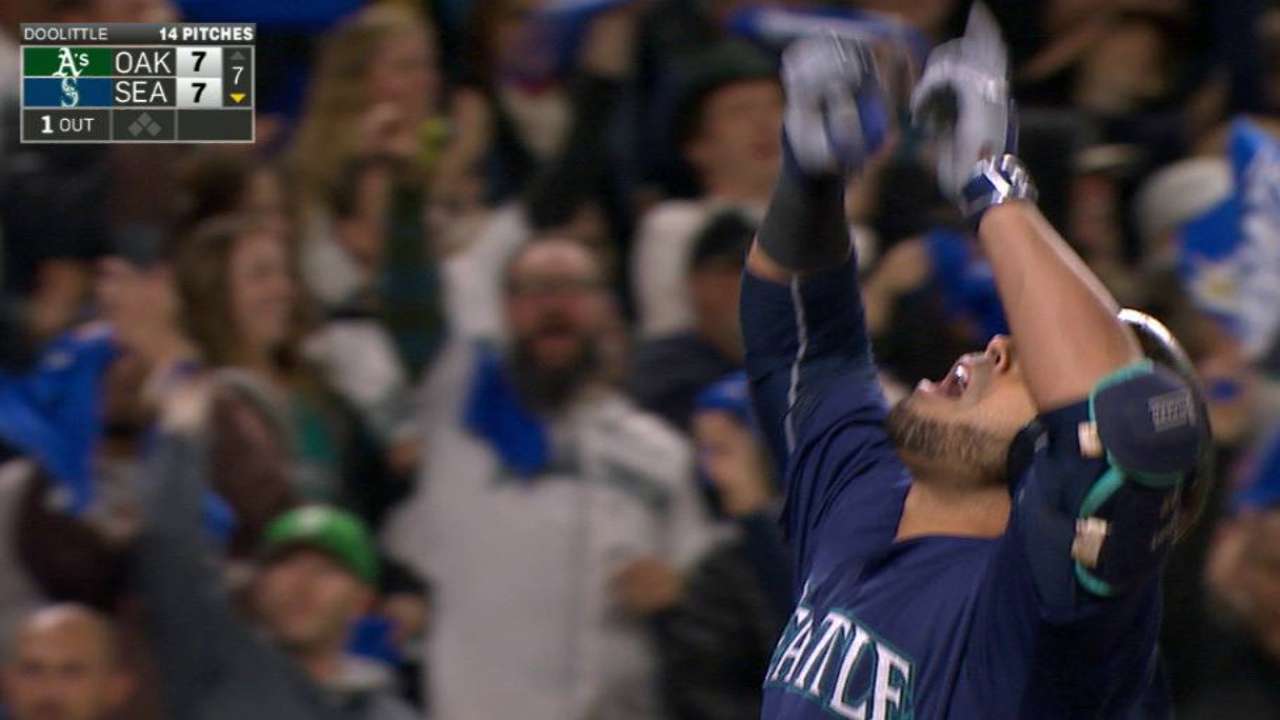 4. How good is that new leading man?
Dipoto's biggest offseason move was trading for Segura, a 2013 National League All-Star with the Brewers who had a huge season for the D-backs last year (.319/.368/.499 with 41 doubles, 20 homers and a league-leading 203 hits). It's realistic to expect the 26-year-old to regress a bit from those numbers as he moves into a tougher park for right-handed hitters, but the Mariners expect him to add a much-needed on-base presence and speed (33 stolen bases last year) as a tablesetter at the top of the order for the potent trio of Cano, Cruz and Seager.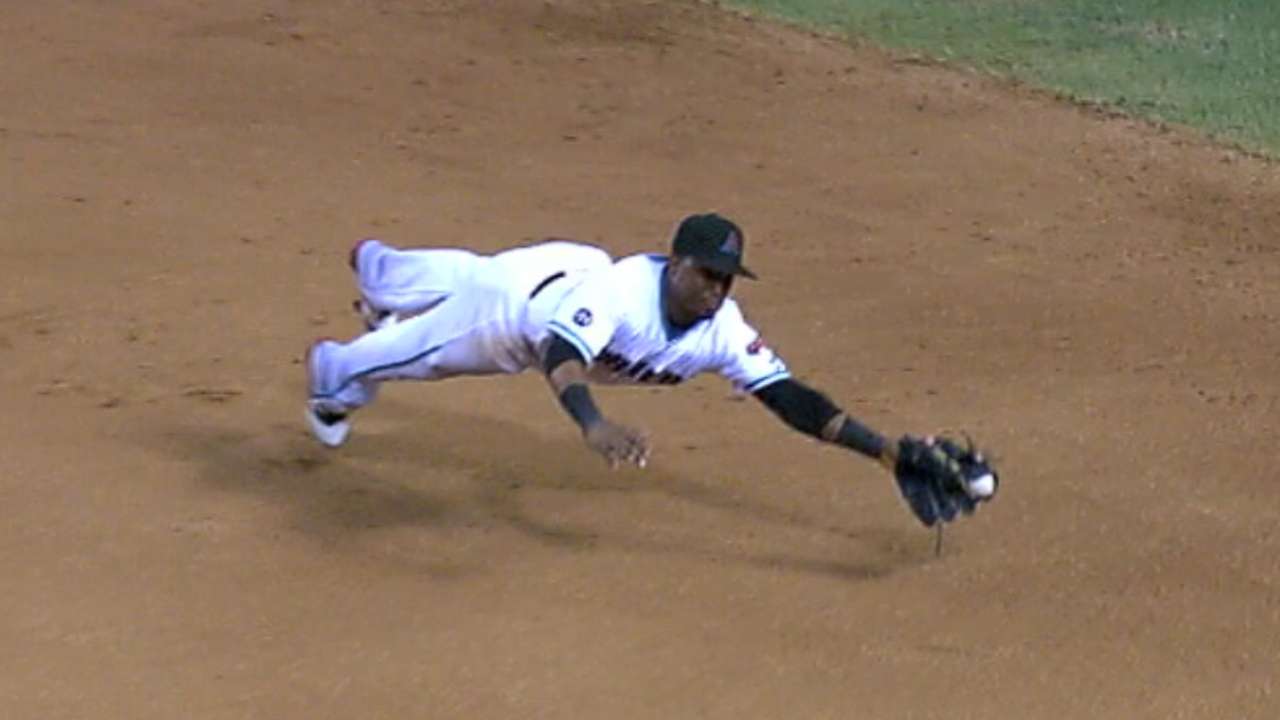 5. Will youth be served in the outfield?
Dipoto's biggest gamble is going with a trio of unproven corner outfielders, but he's extremely optimistic about the idea of getting younger and more athletic with Ben Gamel, Mitch Haniger and Guillermo Heredia flanking outstanding defensive center fielder Leonys Martin. There's no question the defense should be improved, but that group will need to produce at least adequately with the bats as well. The Mariners have good power in the infield as well as at designated hitter with Cruz, so they don't need mashers. But they do need players who can get on base, turn the lineup and add some baserunning threat. Gamel and Haniger both have excellent Minor League pedigrees at the plate, so seeing if potential turns to production will be a key focus for this new-look group.
Greg Johns has covered the Mariners since 1997, and for MLB.com since 2011. Follow him on Twitter @GregJohnsMLB and listen to his podcast. This story was not subject to the approval of Major League Baseball or its clubs.