Mahtook ready to compete for job in 2017
Outfielder looking forward after injury-plagued season, hopes to build on late success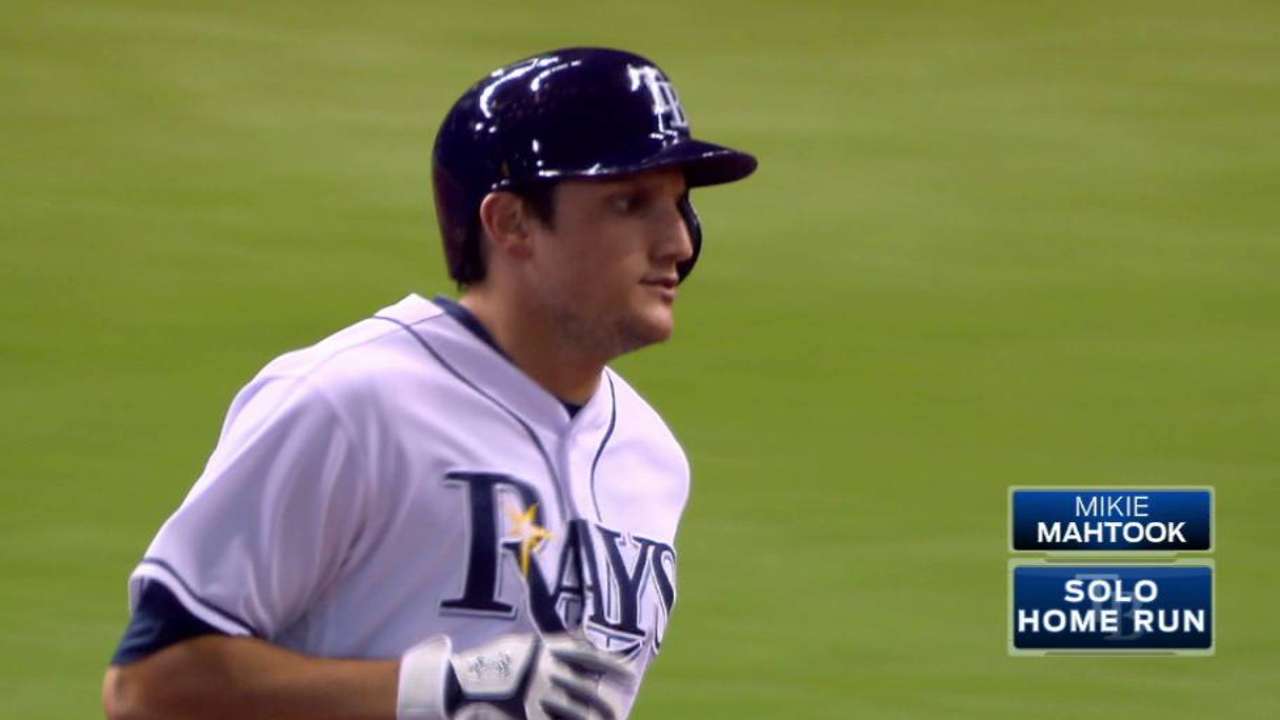 ST. PETERSBURG -- Mikie Mahtook is ready to state his case.
Yes, the Rays have made it clear that they are seeking outfield help, specifically for left field. Mahtook doesn't take exception to the organization looking to bolster the outfield mix -- he's just ready to compete for the job come spring.
"I think competition makes your team better," Mahtook said. "I think the more competition you have, the less complacency you have.'
Mahtook came to the Rays in the first round of the 2011 Draft, when they selected the outfielder from LSU with the 31st pick. Not until the fall of 2015 did his selection begin to show results at the Major League level. Mahtook's final callup (of six in '15) came on Sept. 1, and from that point on, he was the Rays' best offensive player.
Mahtook hit .356 that September, which was the second-highest average ever posted by a Tampa Bay rookie in a calendar month, trailing Rocco Baldelli in April 2003 (.368).
Included in Mahtook's September run were five home runs in his final 23 at-bats, and on Sept. 18 against the Orioles, he set a Rays rookie record with five hits, going 5-for-5 with two doubles.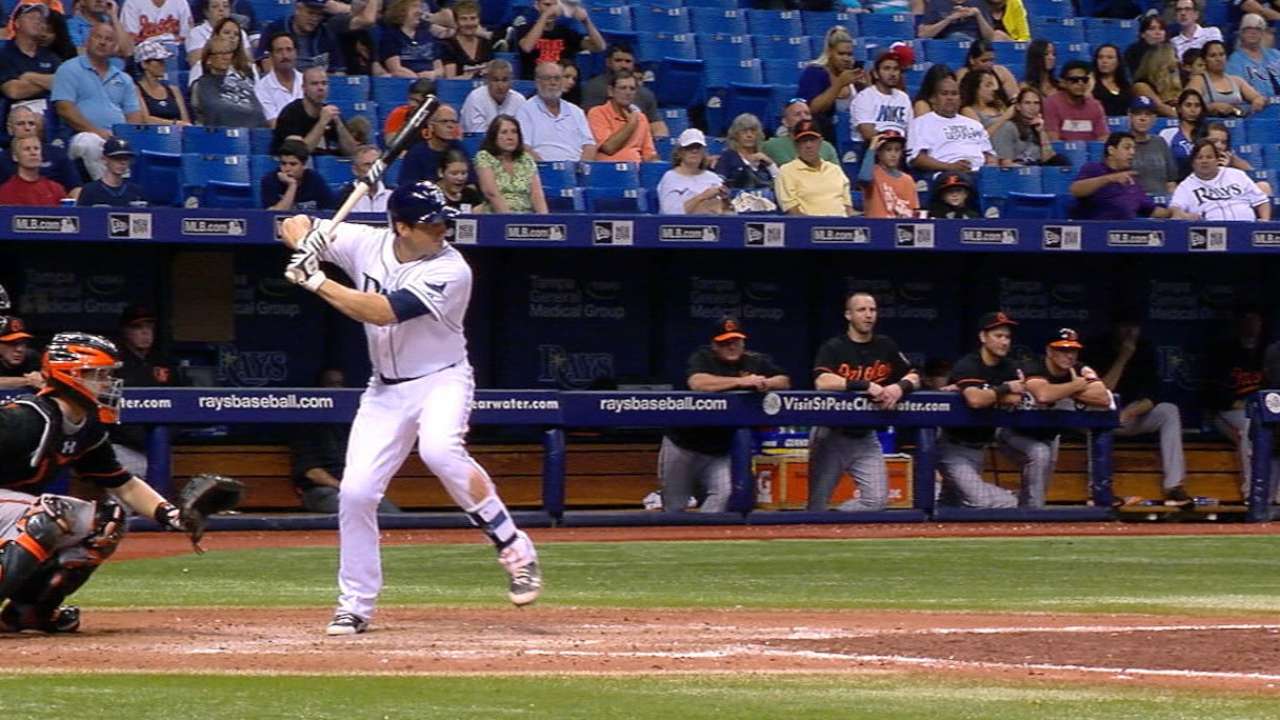 Mahtook finished 2015 with a .295 average, nine home runs and 19 RBIs in 41 games. If anything, he proved he could play at the Major League level. In addition, he created expectations.
Unfortunately for Mahtook, he didn't make the final cut of Spring Training in 2016. He then struggled through an injury-plagued season that included an oblique problem and a fractured left hand after getting hit by a pitch.
Mahtook also endured a confidence-testing 0-for-34 stretch in August. After snapping that streak with a double off the Red Sox on Aug. 25, he hit .276 over his final 24 games. For the season, Mahtook hit .195 with three home runs and 11 RBIs.
"You look back at the year, and you try to evaluate what went right and what went wrong," Mahtook said when asked about 2016. "Obviously, injuries were a big part of my season this year. ... The one thing I think I could have done better was to be a little more patient with the results coming back. I think I put myself in a hole by trying to do too much too early and not allowing myself to get back into the flow of the game."
Mahtook noted that he was his "worst critic." He also said that he's looking forward rather than looking too far back.
"I was able to play well the last 2 1/2 weeks of the season, so I'm going to take that experience and I'm going to keep that fresh in my head as opposed to the struggles," Mahtook said. "I know what I can do. I know the type of player I am and the talent I have. All it does is motivate me more."
Mahtook said he's been doing "a lot of preventative stuff" to try and avoid some of the injuries that he had last year.
"Obviously, you can't avoid a broken hand," Mahtook said. "The other stuff, you want to keep your body flexible, loose."
Mahtook arrived to camp at 218 pounds last season. From that experience, he wants to be about 210 pounds this spring.
"I don't think I'll be as heavy coming in," Mahtook said. "Who knows if that was a cause of anything. I do know I feel better about 210. I'm excited to get going, and I'm ready to compete for a job."
Bill Chastain has covered the Rays for MLB.com since 2005. This story was not subject to the approval of Major League Baseball or its clubs.