Inbox: Will Devers be ready for callup in '17?
Red Sox beat reporter Ian Browne answers fans' questions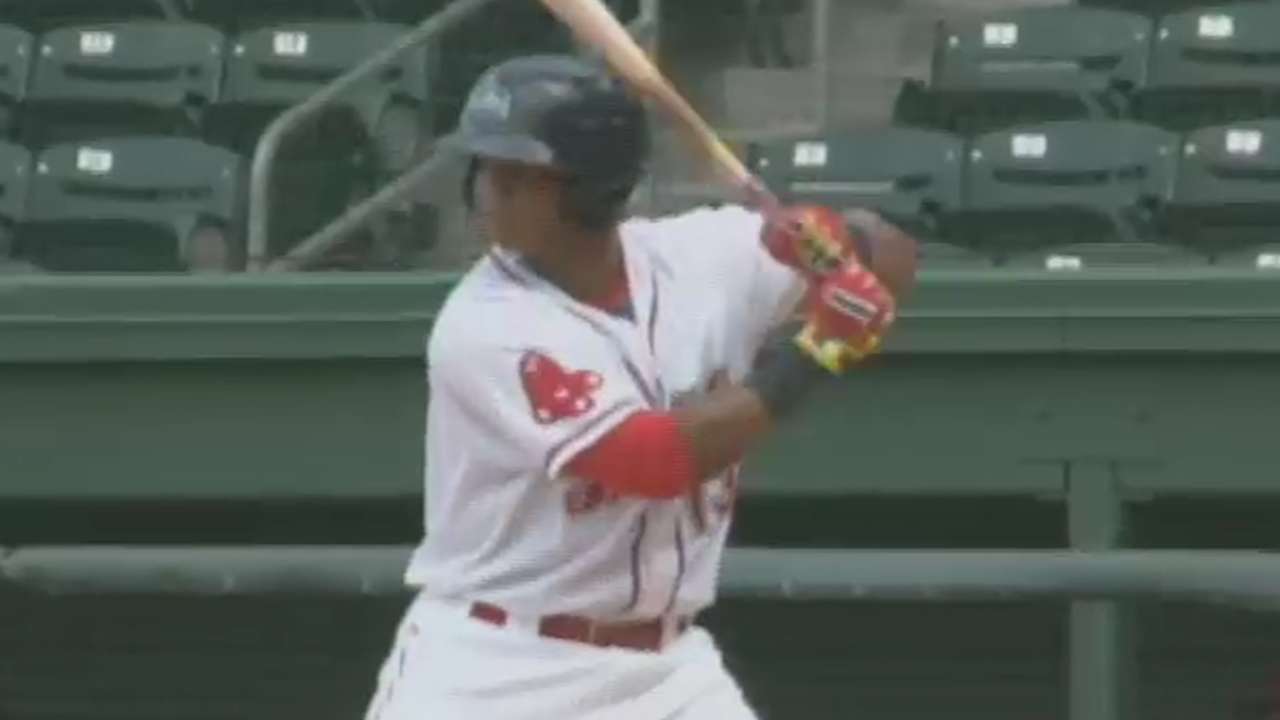 Will Rafael Devers be ready for a callup anytime in 2017?
-- Mike J., Portland, Ore.
Now that Yoan Moncada is with the White Sox and Andrew Benintendi is expected to hold down left field in Boston, Devers instantly becomes the prospect all Red Sox fans are going to be paying attention to. I think the 2017 season sounds a little soon for Devers, the Red Sox's No. 2 prospect according to MLBPipeline.com, to be in Boston. Let him get a full season of at-bats at Double-A Portland. Maybe he's ready for Triple-A Pawtucket by late season. But there's no reason to rush that, either. Devers recently turned 20 years old, so he has plenty of time. Scouts both inside and outside the Red Sox's organization are optimistic about the kind of power Devers will develop.
• Submit a question to the Red Sox Inbox
What has become of Carson Smith? Will he be back in 2017?
-- Veronica K., Farmington, Conn.
The side-winding righty had Tommy John surgery in late May, which puts him on track to return by June or July of 2017. That could be a huge addition to the Red Sox, particularly if someone else in the bullpen sustains an injury early in the season.
Chris Sale went 3-7 after the All-Star break. Considering the enormous talent the Red Sox turned over to get him, do you think they might have done better to go after Jose Quintana and give up less?
-- Chris G., Annapolis, Md.
Taking a closer look at the numbers, Sale actually had a slightly better ERA after the All-Star break (3.28) than before it (3.38). His won-loss record down the stretch was the product of playing for a non-contending team. Getting Sale was absolutely the right move. He is one of the elite pitchers in the game.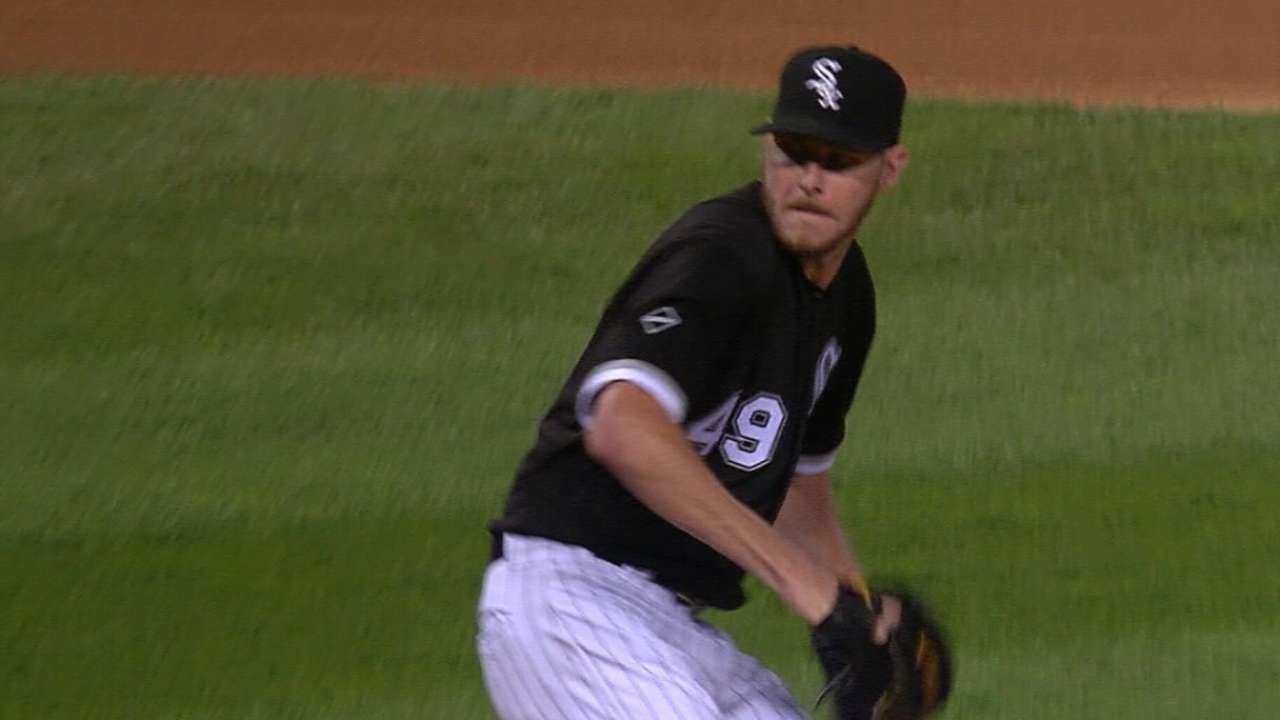 How do we replace David Ortiz? Do you see the Red Sox trading a starting pitcher for a big bat like Todd Frazier or getting a lefty like Josh Hamilton?
-- Jon L., Toms River, N.J.
The Red Sox aren't going to try to replace Ortiz with one player. The hope is that Mitch Moreland will be a productive player against right-handed pitchers and that Pablo Sandoval bounces back. Boston will take a good look at the offense and see how it performs in the first half. If the club is short a hitter, president of baseball operations Dave Dombrowski can address that move at midseason. Keep in mind that the Red Sox should have better run prevention than last season, so they likely won't need to score quite as much.
What do you think about a trade for Kyle Schwarber? A power-hitting lefty still early in his career could benefit the Sox for 10-15 years. Sound familiar?
-- Russ S., Kalispell, Mont.
Two problems here. I don't see the Cubs feeling any need to trade Schwarber. Also, after trading top prospects to get Sale, the Red Sox aren't in position to make a deal like that at this time.
Ian Browne has covered the Red Sox for MLB.com since 2002. Follow him on Twitter @IanMBrowne and Facebook. This story was not subject to the approval of Major League Baseball or its clubs.