Bolstering staff next on Marlins' to-do list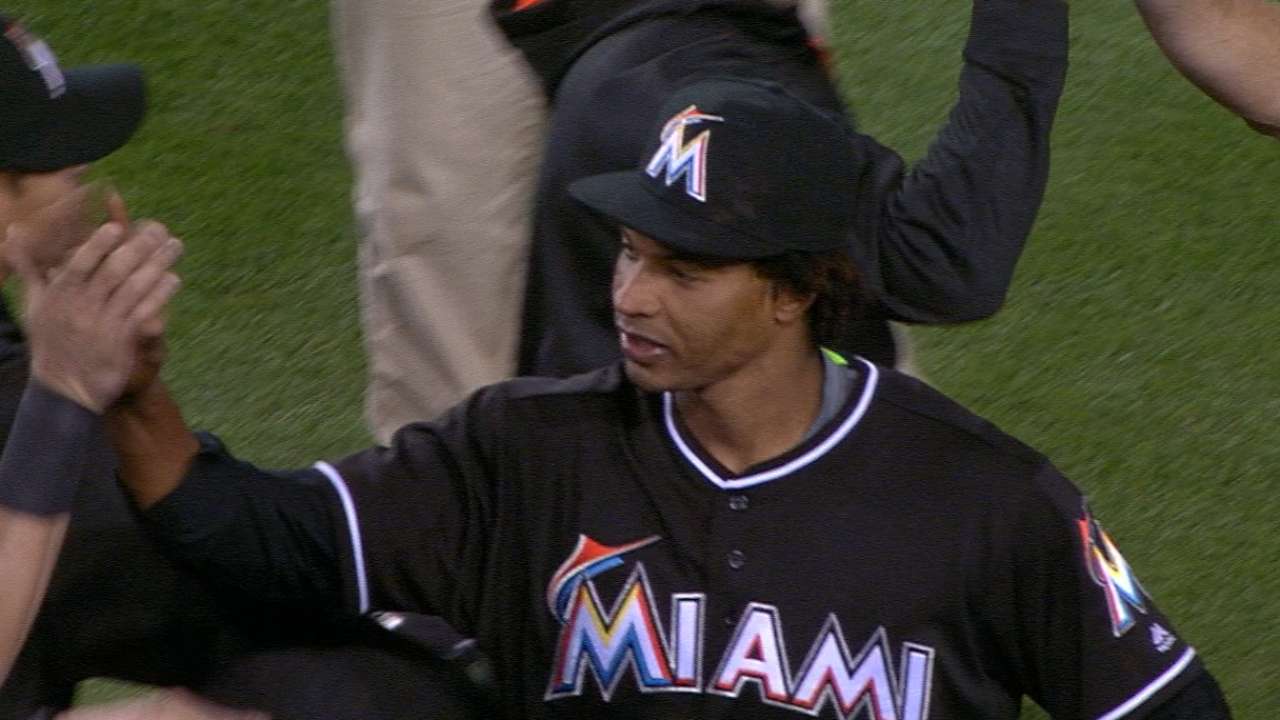 MIAMI -- Landing free agents Junichi Tazawa and Brad Ziegler filled the Marlins' main offseason need: The club set out to build a "super bullpen," and as of now, it certainly has one of if not the best 'pens in the National League East.
With its relief corps pretty much set, the Marlins now are prepared to step back, let the free-agent and trade markets settle, and then pursue their next options. They still have some unsettled business to tend to, like finding a right-handed bat off the bench. More pitching depth also is a possibility.
The Marlins made some major moves last week, announcing the signings of relievers Dustin McGowan and Tazawa. And on Friday, they reached agreement on a two-year deal with Ziegler.
When the Ziegler deal is officially announced, a player must come off the 40-man roster. At some point, the Marlins also have a tough roster decision to make on right-hander Jose Urena, who is out of options. Their choices are to either trade Urena or see if he wins a rotation or bullpen spot in Spring Training. If he isn't on the Opening Day roster, the club risks losing him on waivers. Because Urena has upside, he could be an attractive trade piece.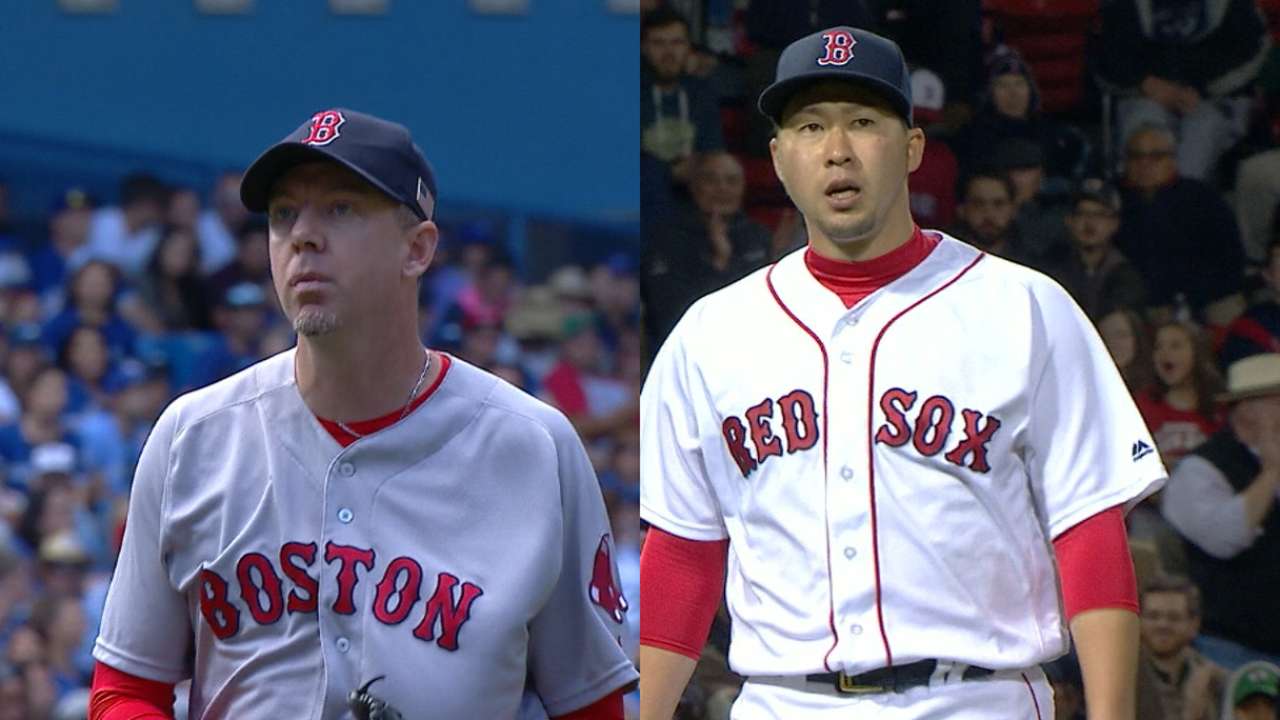 As Miami surveys the rest of the free-agent market, there still are some interesting pitchers who can provide depth. Some candidates who could interest the Marlins are:
Ivan Nova: In the past, Miami has shown interest in Nova, a 29-year-old who had a solid 2016. Combined with the Yankees and Pirates, the right-hander was 12-8 with a 4.17 ERA, logging 162 innings. Whether the Marlins have serious interest is unclear, but there haven't been strong signals that they are. So it probably is a long shot that Nova will sign, unless his salary demands drop. The same is true of Jason Hammel, another free-agent starter.
Scott Feldman: The 33-year-old right-hander could be worth monitoring. If added, he'd put the finishing touches on the bullpen, also giving an option to spot start or be used in long relief. With the Astros and Blue Jays last year, Feldman was 7-4 with a 3.97 ERA, making 40 appearances (five starts). The veteran, who is a sinkerball pitcher, has made 183 big league starts.
Joe Blanton: During his tenure with the Dodgers, Blanton pitched for Marlins manager Don Mattingly. In 2015, the 36-year-old also spent time with the Pirates, so he has familiarity with Jim Benedict, Miami's vice president of pitching development. Like Feldman, Blanton has experience starting (252 career big league starts) and relieving. Left-handed batters hit .186 against him in 2016, something to consider if the Marlins don't carry a left-handed reliever.
Travis Wood / Jerry Blevins: If the Marlins do sign a lefty reliever, it could be either of these two. Wood, 29, appeared in 77 games for the Cubs in 2016, and left-handed hitters batted .128 against him. Blevins is more of a specialist. He appeared in 73 games for the Mets last year, posting a 2.79 ERA over 42 innings.
Trevor Cahill: The same thought process holds true for Cahill, 28, as it does with Feldman and Blanton. The right-hander, who has been a starter in the past, appeared in 50 games (one start) for the Cubs in 2016. Cahill is another sinkerball pitcher.
You see a trend here? The Marlins are looking for durability and flexibility with their pitchers. Several of these candidates also throw sinkers and sliders. There is a reason for this.
The Marlins have a terrific infield defense, and bringing in ground-ball-type pitchers allows the club to play to a strength.
Joe Frisaro has covered the Marlins for MLB.com since 2002. He writes a blog, called The Fish Pond. Follow him on Twitter @JoeFrisaro and listen to his podcast. This story was not subject to the approval of Major League Baseball or its clubs.