Cutch, Cole will be catalysts heading into 2017
Position undecided for franchise player, while ace hopes to stay healthy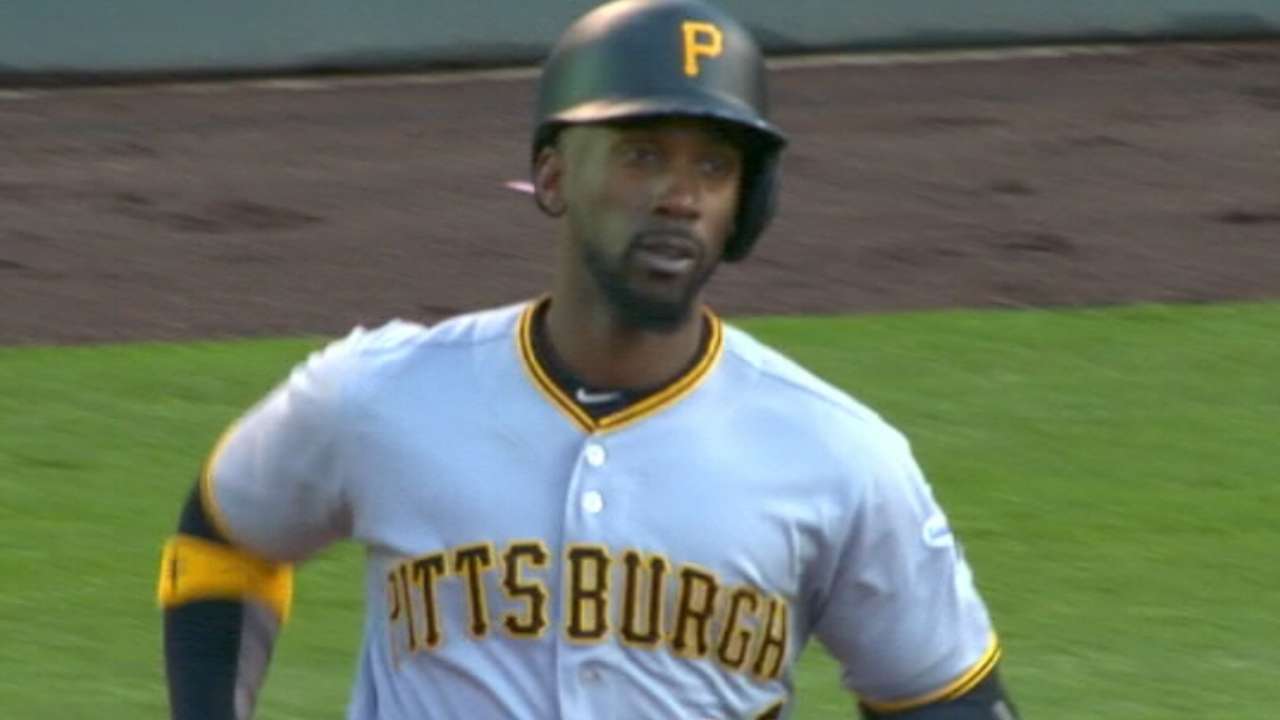 PITTSBURGH -- The morning after the Pirates' disappointing 2016 season ended in St. Louis, veteran reliever Jared Hughes took to Twitter to thank Pittsburgh's fans and posted a sentence that could serve as a motto of sorts for 2017.
"This setback is the platform for our comeback," Hughes wrote.
A heartfelt thank you goes out to our fans for supporting us this season.

This setback is the platform for our comeback.

Eyes on 2017.

— Jared Hughes (@locatejared) October 3, 2016
The Pirates will head into next year intent on proving that this past season, when they fell far short of preseason expectations, was simply a setback -- a down year amid a run of postseason appearances.
The Bucs made the postseason three straight years from 2013-15, and they followed that up by going 78-83 in 2016. What does '17 have in store?
The competition won't get any easier. Within their own division, the Pirates must face the defending World Series-champion Cubs and the reloaded, perennially contending Cardinals.
"Obviously, we respect the Cubs. They are the defending World Series champions," general manager Neal Huntington said. "It's not the first time we've had the defending World Series champion in our division. It's not the first time we've had the defending National League champion in our division."
But the Pirates' greatest concern is themselves. The Bucs' collective setback was due largely to a number of individual dropoffs, from Andrew McCutchen to Gerrit Cole and beyond. To bounce back, the Bucs will need a number of comebacks that, they hope, will ultimately lead them back to the postseason.
"We've got to show up and do what we can do," Huntington said. "We want to be competitive in 2017, and we want to be a postseason team in 2017, and we want to be a postseason team in '18, '19 and beyond."
Here are five big questions facing the Pirates as they enter the new year.
1. What does Cutch's future hold?
Coming off the worst season of his outstanding career, McCutchen will be one of the most closely watched players in baseball next year. For starters, one question with two different meanings: Where will he be playing?
First, a McCutchen trade now feels more possible than ever. He was made available this year and drew interest from the Nationals, among others. If he gets hot and the team falters, could he be dealt? If not, will he be traded next offseason? Either way, it seems entirely possible that 2017 will be McCutchen's last year in Pittsburgh.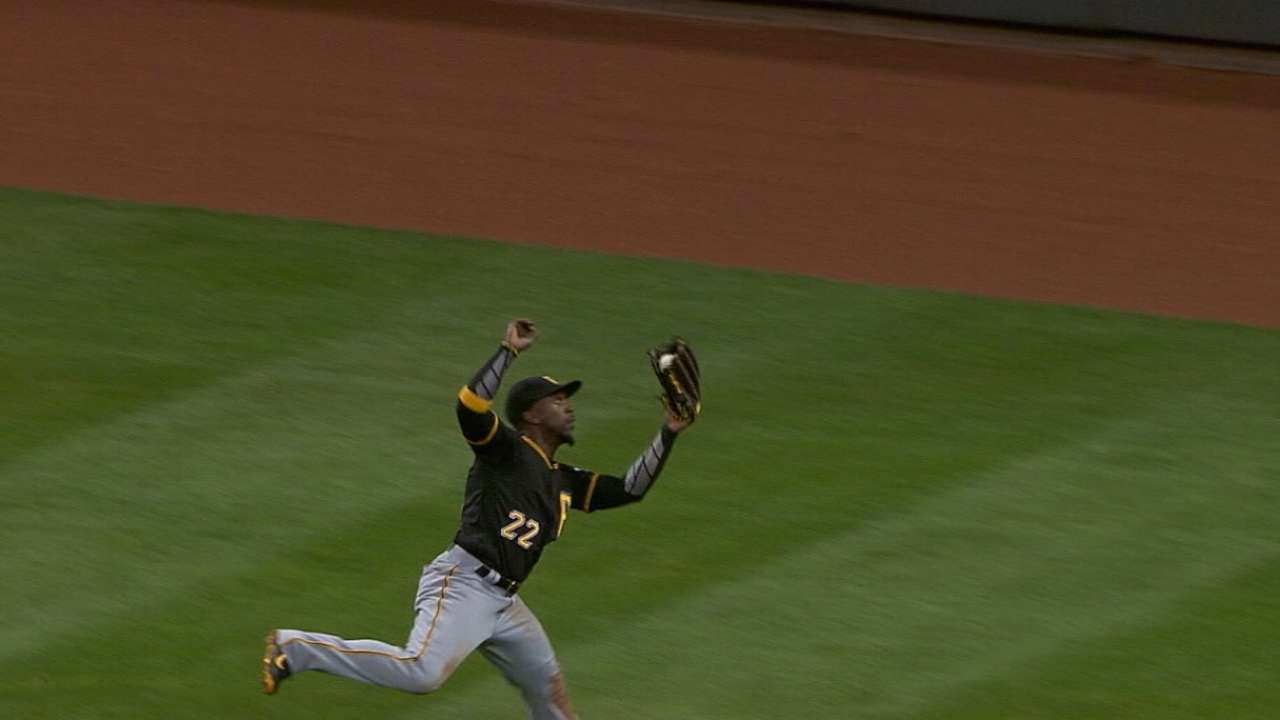 Second, McCutchen may be on the move within his own outfield. The Pirates are deliberating whether it's time to move him out of center field, sliding over two-time Gold Glove Award winner Starling Marte and shifting McCutchen to a corner spot.
On top of all that, McCutchen will be out to prove his subpar season at the plate was just a fluke. McCutchen said "motivated" isn't a strong enough word, instead describing himself as "hungry" heading into 2017.
2. Can they pitch?
Pittsburgh's season basically comes down to this question. For all that went wrong in 2016, the Pirates ultimately could have made the postseason if their pitching had not fallen off so sharply. If they're going to get back into the mix next year, their pitching must improve.
Primarily, the Bucs will need their rotation to step up in 2017 -- starting with Cole, who struggled with injuries from start to finish in '16. They'll need contributions from everyone, including a handful of young arms, but their best hope for a resurgent rotation is a healthy and productive Cole.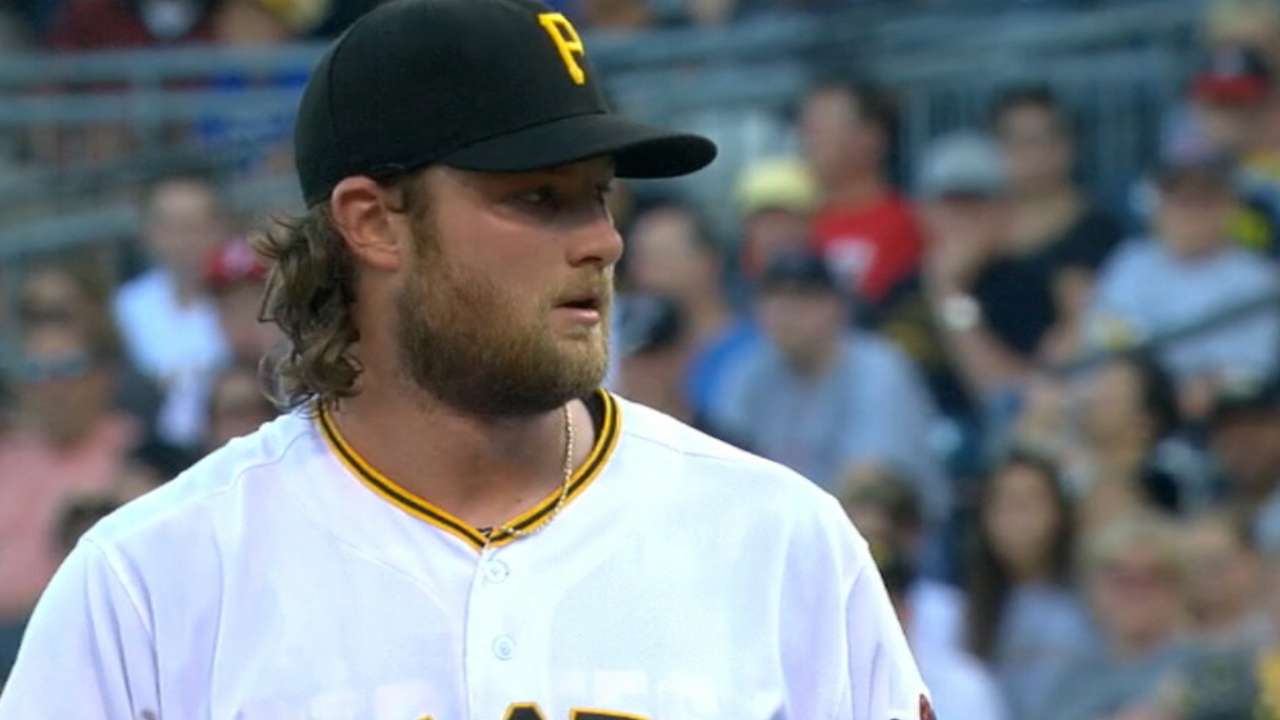 3. Are the kids all right?
Much of the Pirates' fate is tied to their young players, particularly first baseman Josh Bell and a host of pitchers headlined by Jameson Taillon, Chad Kuhl and Tyler Glasnow. Most have shaken off the rust and made their debuts. How will they react to the competition as other teams adjust to them?
Bell, Taillon and Kuhl showed positive signs in their debut seasons. They'll have to take another leap forward next year as they assume more prominent roles. Glasnow, Nick Kingham, Trevor Williams and Steven Brault will factor into this rotation mix at some point. Next year should also bring the debut of highly touted outfield prospect Austin Meadows, McCutchen's eventual successor.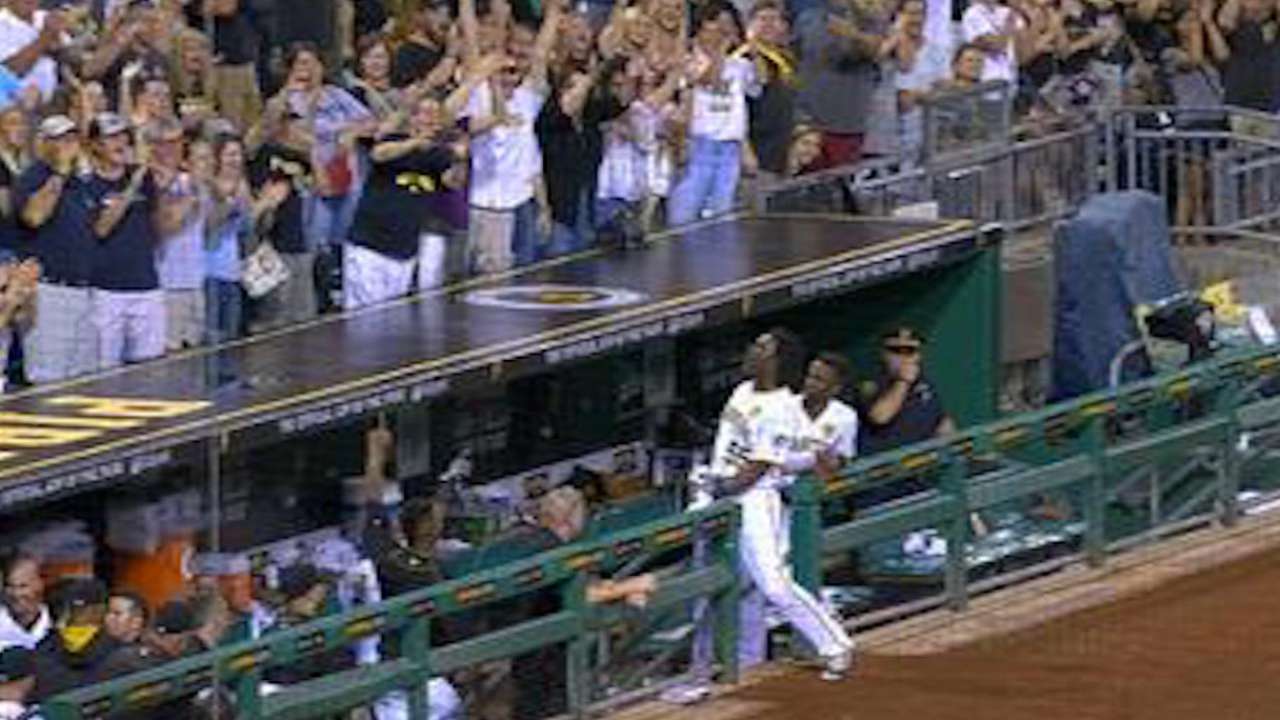 Will the rookies and second-year players hold their own? On top of that, can Gregory Polanco take another step forward after a strong first half?
4. What will the Trade Deadline bring?
The Pirates were busy in the days and hours leading up to the Aug. 1 non-waiver Trade Deadline. They may have even higher-profile trade candidates next summer, potentially including McCutchen.
If they're out of contention, will they deal their franchise player? What if they're in the race? Will they commit to adding, as they did in 2015, or both buy and sell as they did this past season?
The same questions apply to closer Tony Watson and anyone else fewer than two years away from free agency. With that uncertainty looming, will it create more pressure for the Bucs to succeed in the first half?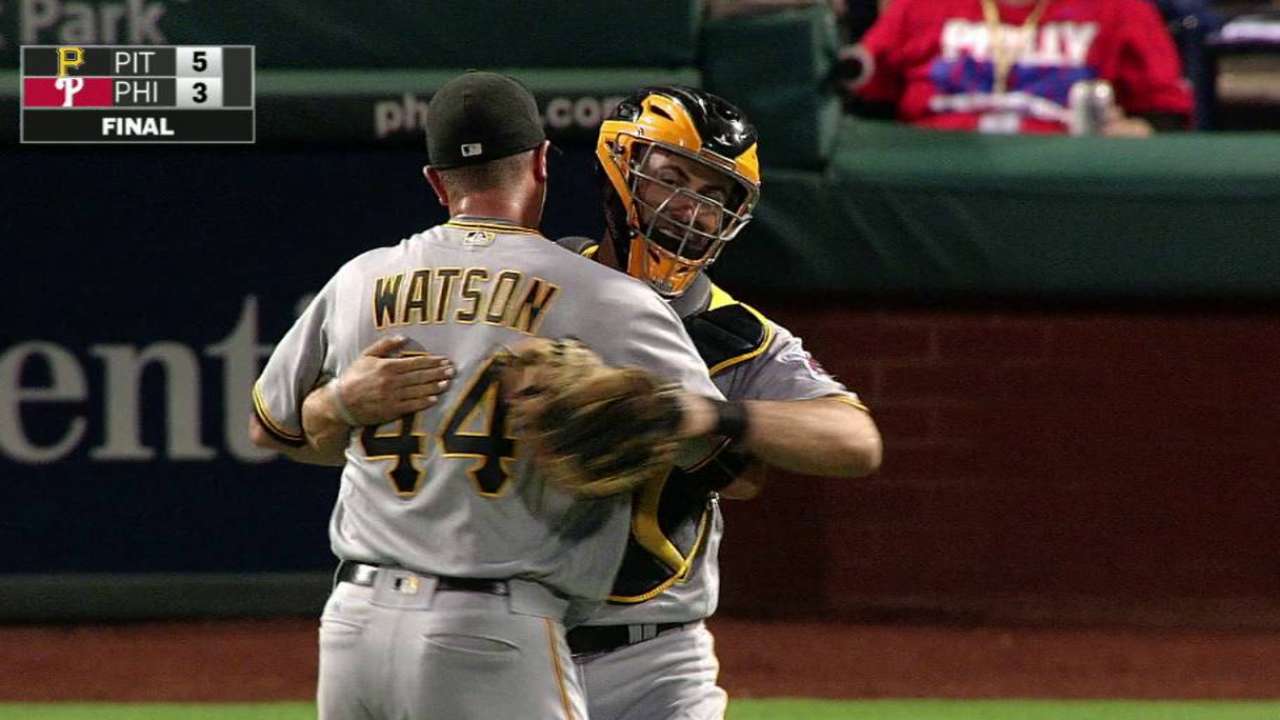 5. Can they keep up with the competition?
The Pirates are in an unenviable spot in the National League Central. The Cubs are the defending World Series champions for the first time in more than a century, and they're still loaded for another championship run. The Cardinals didn't make the postseason, a rarity, but they went out and added center fielder Dexter Fowler and lefty setup man Brett Cecil.
The Reds and Brewers are still rebuilding, but Milwaukee turned out to be more competitive than expected this past year and Cincinnati is still a tough draw for Pittsburgh.
The Cubs demolished the Pirates in 2016, winning 14 of their 19 matchups (one was a tie) and outscoring the Bucs by 41 runs. The Cards won 10 of their 19 games against the Bucs and outscored them by 20 runs.
In the end, Pittsburgh finished 25 games behind Chicago in the standings and 7 1/2 behind St. Louis. How can they make up that ground? Is it even possible? Would a return to the Wild Card Game be enough to consider 2017 a success?
"As the Indians showed up this past season, you just need to get to the postseason," Huntington said. "We've got to get there. We've got to be good enough to get there. ... Our focus is not on what our opposition is doing. Our focus is on how we put the best team on the field that gives us a legitimate chance to compete for a postseason spot."
Adam Berry has covered the Pirates for MLB.com since 2015. Follow him on Twitter and Facebook, read his blog and listen to his podcast. This story was not subject to the approval of Major League Baseball or its clubs.