Unlikely heroes emerge in Bucs' up-and-down '16
Nova, Polanco, Bell shine amid team's struggles, injuries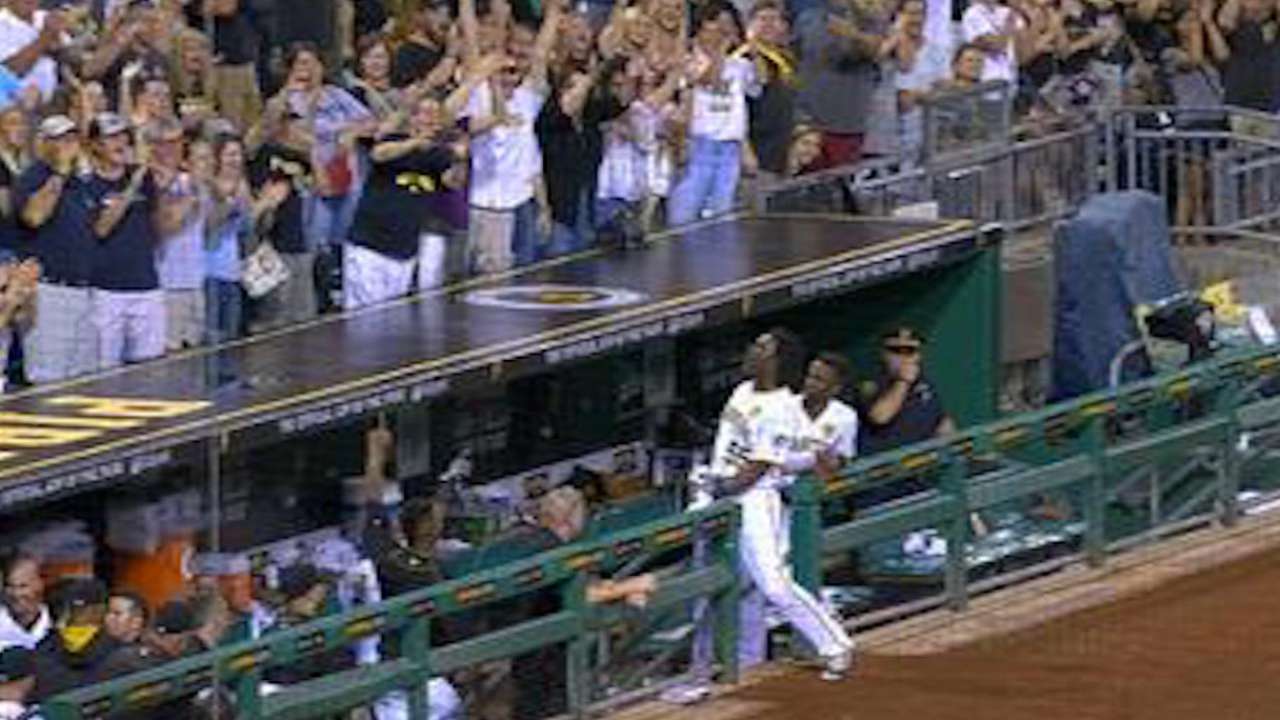 PITTSBURGH -- Pirates general manager Neal Huntington may have inadvertently set the tone for this year in the final month of 2015, when he referred to the upcoming season as a "bridge."
Huntington did not intend to say the Bucs anticipated taking a step back in 2016. He meant the Pirates were moving away from one core group and, beginning in '16, pushing another set of players to the forefront. They still strived for success, ambitiously setting their sights on a division title.
But looking back, both interpretations of the "bridge" year turned out to be accurate.
The Pirates took a giant step back in the standings, following up a 98-win campaign by going 78-83 and missing the postseason for the first time since 2012. After finishing two games behind the National League Central champion Cardinals in '15, the Bucs ended this past season 25 games behind the eventual World Series champion Cubs.
"This year, sometimes the best lessons were learned through painful experiences," manager Clint Hurdle said. "There's an opportunity for great walk-aways from this group this year based on some of the challenges we've had this year."
What happened? Look to the front cover of the Pirates' 2016 media guide, splashed with images of their projected stars:
• Andrew McCutchen, who struggled through the worst season of his career.
• Francisco Liriano, who sharply declined before being traded.
• Starling Marte, arguably their best overall player (and an NL Gold Glove Award winner for the second straight year) despite hitting only nine homers and missing a fifth of the season with injuries.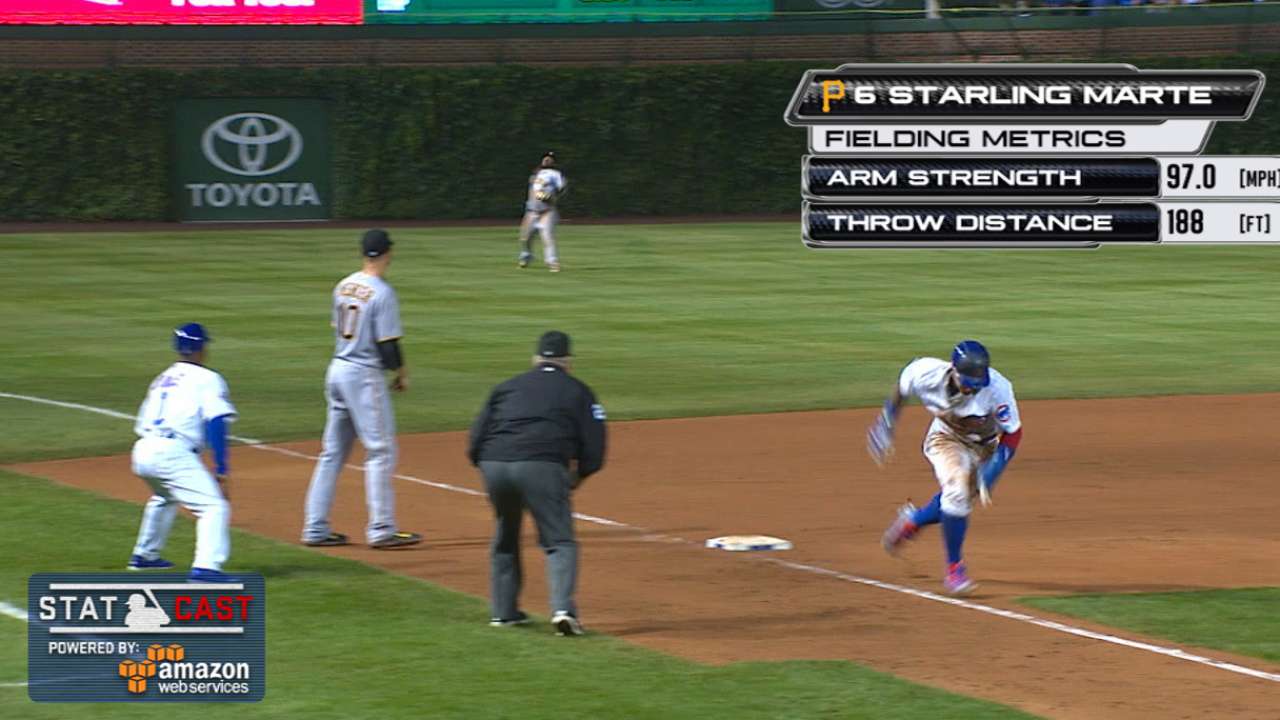 • Gerrit Cole, who fought injuries all year and struggled after a breakout 2015 campaign.
• Mark Melancon, who lived up to preseason expectations but was dealt when it became clear the Bucs wouldn't do the same.
There were certainly plenty of bright spots, but most of the key storylines reflect the disappointment that ultimately defined the Pirates' 2016 season.
1. What's up with Cutch?
McCutchen's struggles have been thoroughly documented. He hit well by most standards, but not by his own. He never felt like himself at the plate. His defense dipped, in part due to the Pirates' aggressive outfield positioning. In total, he was a net-negative contributor by Baseball-Reference Wins Above Replacement. He bounced back with a strong two-month run down the stretch, however, providing hope for 2017.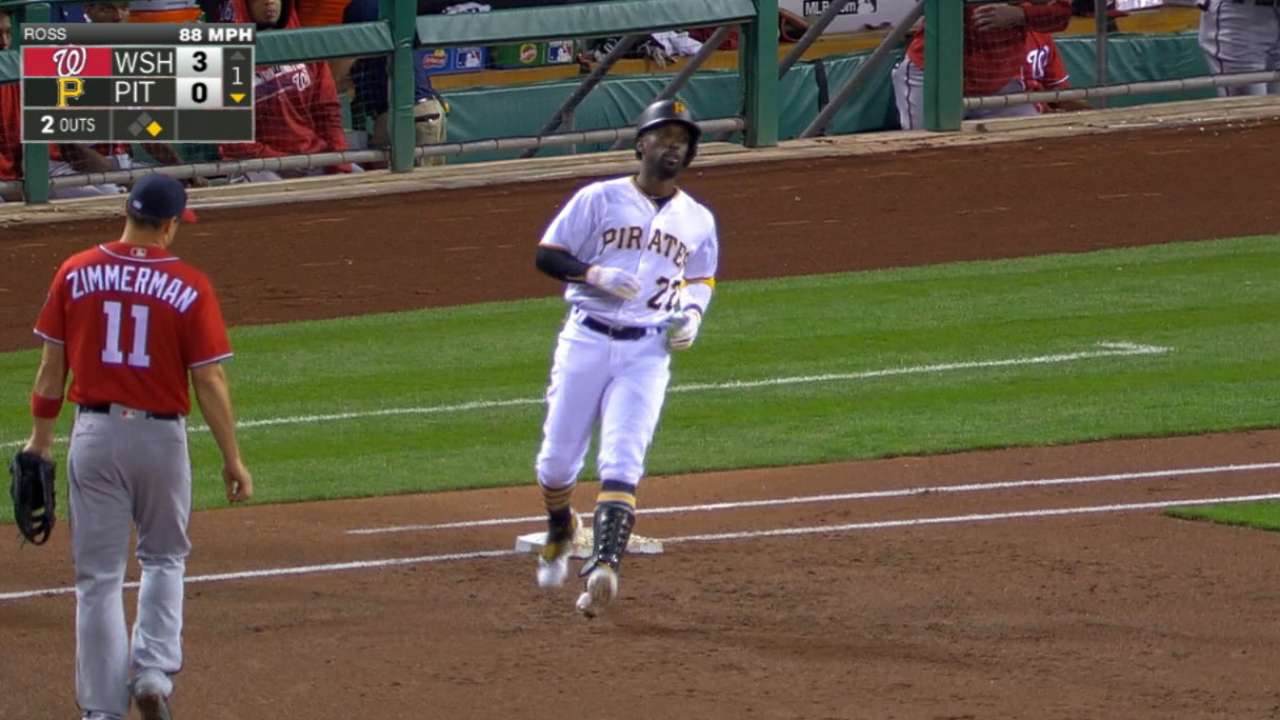 Then came the trade rumors. The Pirates have listened to offers for McCutchen, and they negotiated heavily with the Nationals during the Winter Meetings. But the Bucs are closing 2016 with the expectation that McCutchen will open next season in Pittsburgh, and he seemed happy to hear it.
2. Pitching problems
Pittsburgh's staff was among baseball's best from 2013-15, the engine that drove the Bucs to the postseason three straight years. The Pirates used 14 starters in '16, and they finished with a 4.21 ERA, ranking in the bottom half of the Majors.
Offseason acquisitions Jonathon Niese, Juan Nicasio and Ryan Vogelsong didn't pan out, though Nicasio pitched well out of the bullpen and Vogelsong enjoyed a strong month following a terrifying injury scare. Jeff Locke pitched his way out of the rotation, too. The unexpected star turned out to be Ivan Nova, who posted a 3.06 ERA in 11 starts.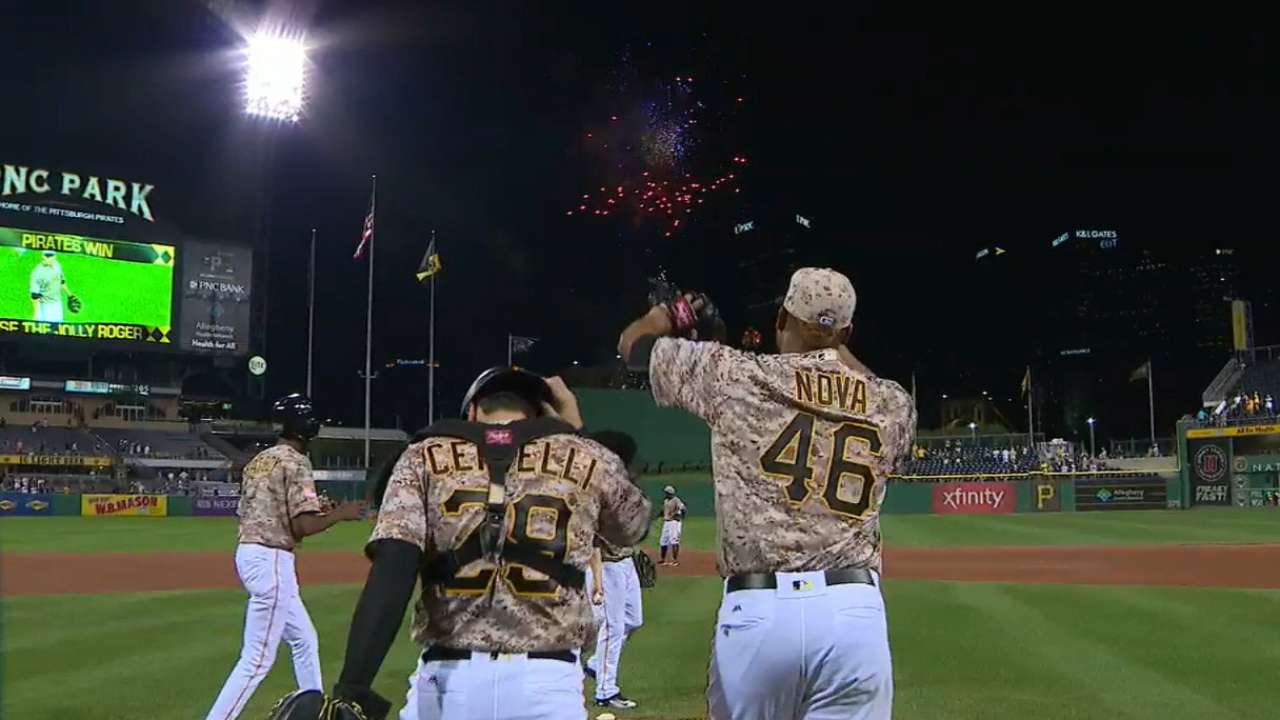 The other half of the Pirates' battery was weakened by injuries to Francisco Cervelli and Chris Stewart, forcing them to lean on journeymen Erik Kratz and Eric Fryer behind the plate.
3. Deadline dealings
Out went Melancon, Liriano, Niese and a quartet of prospects, and in came setup man Felipe Rivero, hard-throwing prospect Taylor Hearn, controllable starter Drew Hutchison, lefty reliever Antonio Bastardo and second-half star Nova. In the bigger picture, it represented how the Pirates believe they must carefully balance their present and future.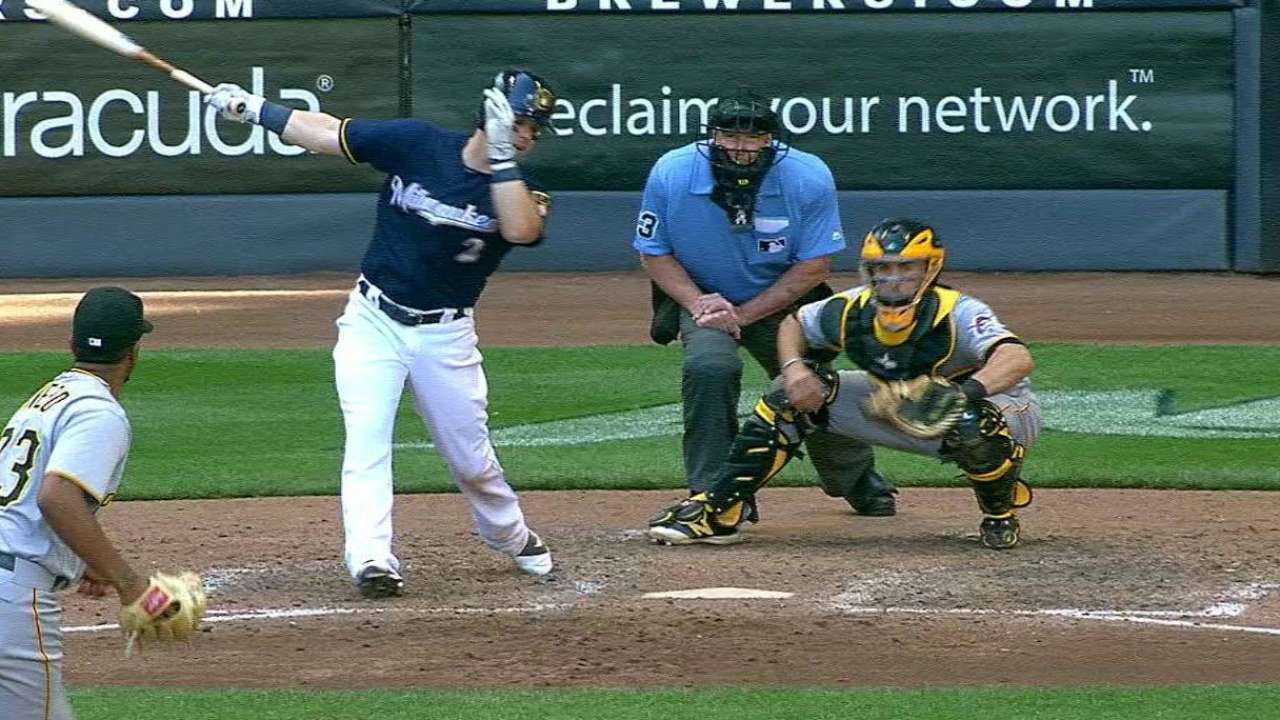 The Melancon deal was somewhat expected, although it came as the Pirates were trying to fight their way back into the Wild Card picture. Nova turned out to be a gem, proof the Pirates can still help struggling pitchers with the right stuff and attitude, and Bastardo bolstered the Bucs' middle-relief corps.
The inclusion of well-regarded prospects Reese McGuire and Harold Ramirez made the Liriano deal more controversial. As a small-market club with limited payroll flexibility, the Pirates wanted to get out from under Liriano's salary when they determined the league had figured out how to beat him. The jury is still out on Hutchison, who will compete for a rotation spot next spring.
4. Extending their stay
Without the financial wherewithal to compete for big-name free agents, the Pirates had to find the right players and do whatever it takes to keep them on board. They did that with Gregory Polanco, Cervelli and David Freese, signing each to an extension that delayed their free agency.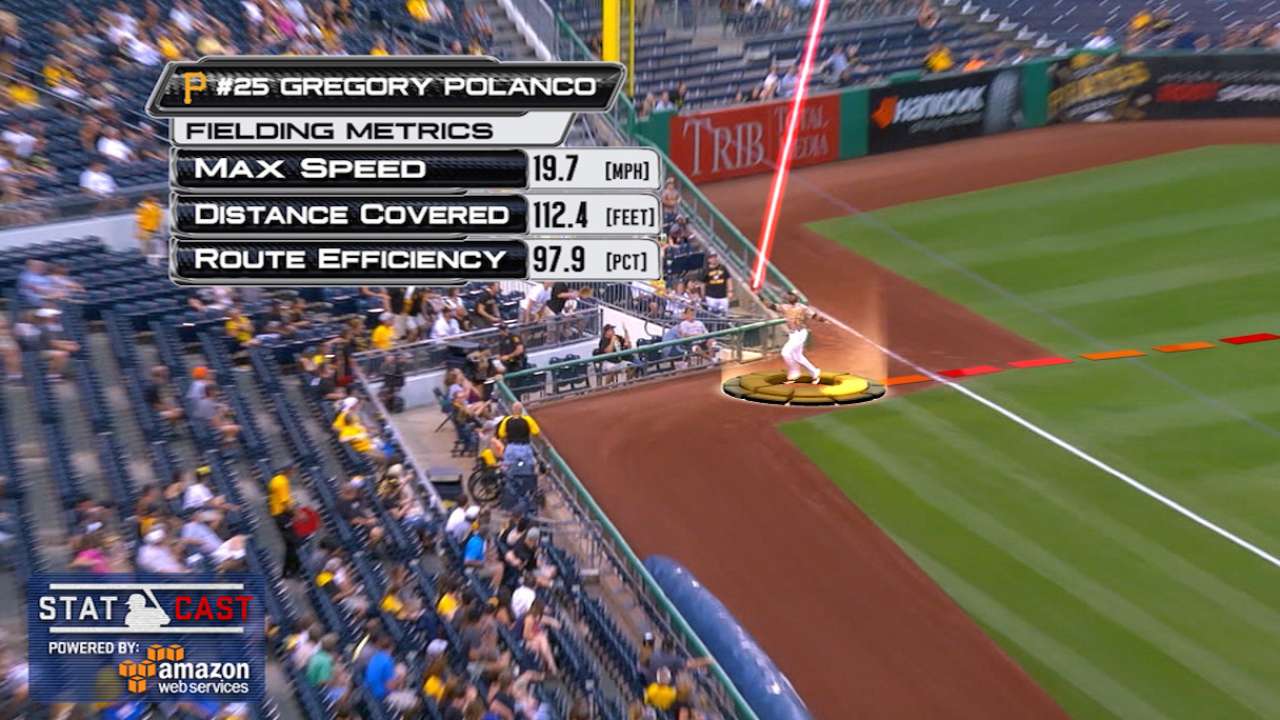 In April, Polanco signed a five-year, $35 million contract with two options that could keep him in Pittsburgh until 2023. In May, Cervelli inked a three-year, $31 million contract. Freese, a mid-March free-agent signing, agreed in August to a two-year, $11 million pact with an option for '19.
5. Future is now
Jameson Taillon lived up to the hype, showing maturity and command beyond his years. Chad Kuhl established himself as a gritty Major League starter. Josh Bell displayed his patience and power from both sides of the plate. Adam Frazier earned a permanent roster spot and hit better than anticipated.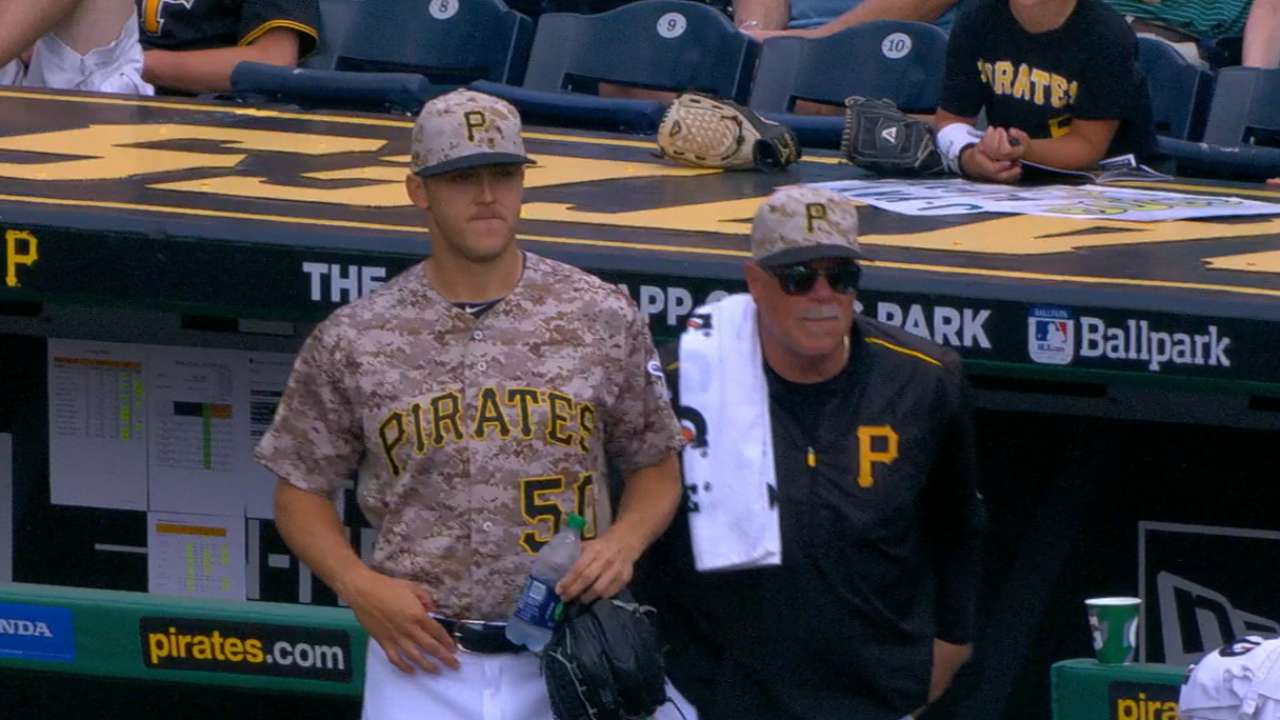 The Pirates had 12 players make their Major League debuts in 2016, and most of them provided an encouraging glimpse into the club's future. Polanco and Rivero weren't rookies, but they emerged as players to build around.
"I think it was an organizational win for us that we had this many young players move through our system and develop to put themselves in this position," Hurdle said. "When opportunities presented themselves, we were able to look internally. There's nothing like experience."
Adam Berry has covered the Pirates for MLB.com since 2015. Follow him on Twitter and Facebook, read his blog and listen to his podcast. This story was not subject to the approval of Major League Baseball or its clubs.