In rebuilding year, Brewers make strides
Guerra's emergence, Braun's healthy resurgence among '16 highlights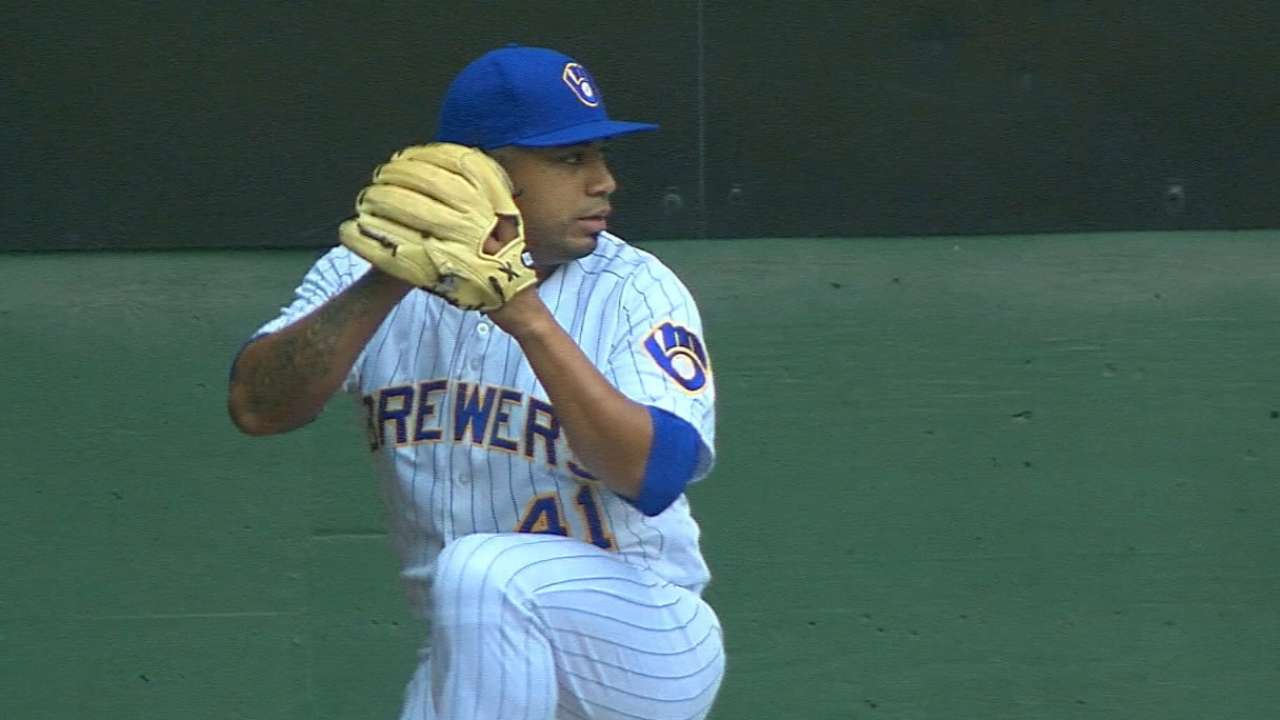 MILWAUKEE -- The Brewers entered 2016 clear-eyed about their expectations. As new general manager David Stearns said again and again, the primary goal was not contending for the postseason, but to acquire, develop and retain as much young talent as possible in an effort to get back there someday.
While that project continued, the Brewers went 73-89 in Craig Counsell's first full season as manager, a five-game improvement from the year before fueled by Ryan Braun's healthy resurgence and breakthroughs for a number of Stearns' acquisitions. There was no celebrating a fourth-place finish in the National League Central, but Stearns could point to some progress at the end of the Brewers' first full year of rebuilding.
"We set out at the front of the season looking to develop and build a core of young players that ultimately could lead us back to a consistently competitive team," Stearns said. "We have had some players emerge this year, and that's been a promising sign for the organization.
"No one is satisfied with 73 wins. That's certainly not our end goal. We have a lot of work to do to get to where we ultimately want to be. But we do think this was a productive season for us going forward."
Here are five key storylines from the year that was:
5. First things first
Three of the best individual performances for the Brewers in 2016 came from Stearns' "firsts." His first acquisition, period, was right-hander Junior Guerra, an October '15 waiver claim who didn't make Milwaukee's Opening Day roster but wound up being its best starting pitcher, with a 2.81 ERA in 20 starts.
Stearns' first Major League acquisition in a trade was Jonathan Villar, the former Astros utility man who made the most of everyday duty, posting an .826 OPS and leading the Majors with 62 stolen bases -- the first Brewer since Scott Podsednik in 2004 to lead MLB in steals.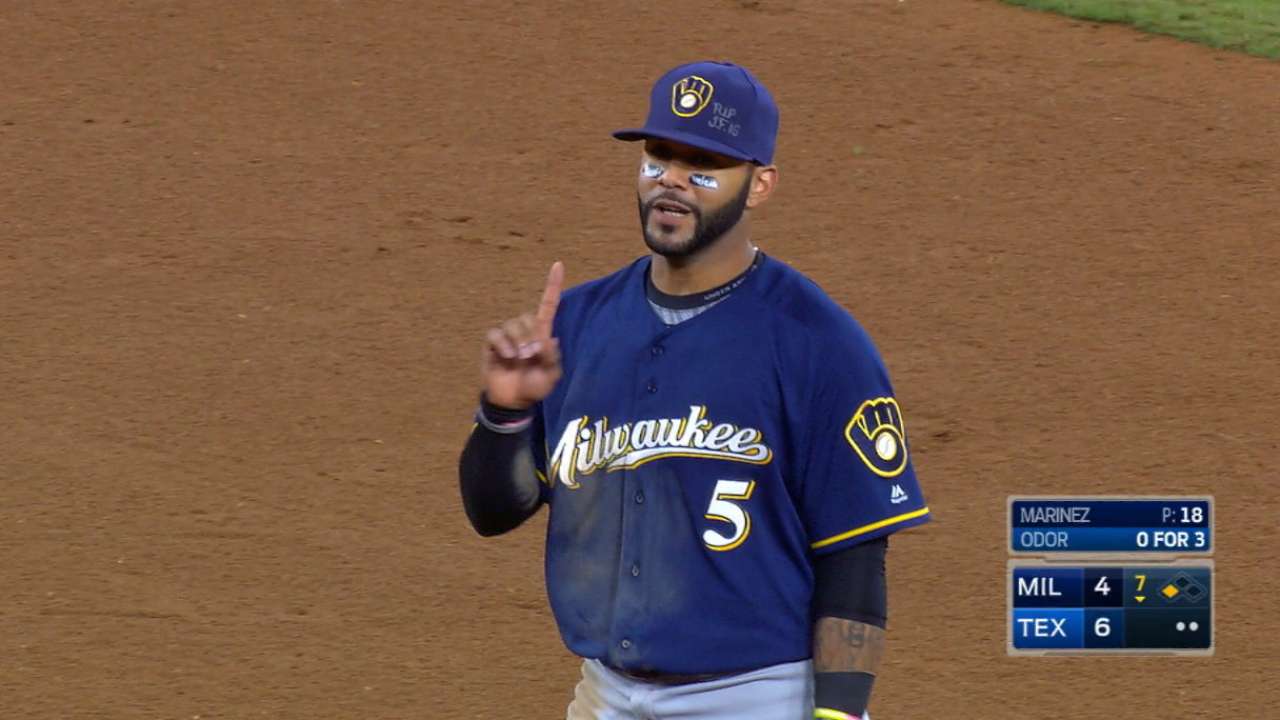 Stearns' first Major League free-agent acquisition was another former Astro, Chris Carter, who tied Colorado's Nolan Arenado for the NL lead with 41 home runs.
4. Strikeout kings
Carter broke Jose Hernandez's dubious franchise record by striking out 206 times, but he was not the only 2016 Brewer to swing and miss. Carter, Villar, Kirk Nieuwenhuis and Scooter Gennett all topped 100 strikeouts as the Brewers broke the all-time Major League record for strikeouts in a season, with 1,543. The previous mark was held by Carter, Villar and the '13 Astros. At the same time, the '16 Brewers ranked third in the Majors with 599 walks, a jump of 187 that marked the biggest year-to-year increase (excluding 1982, which followed a strike-shortened season) since the '72-73 Expos.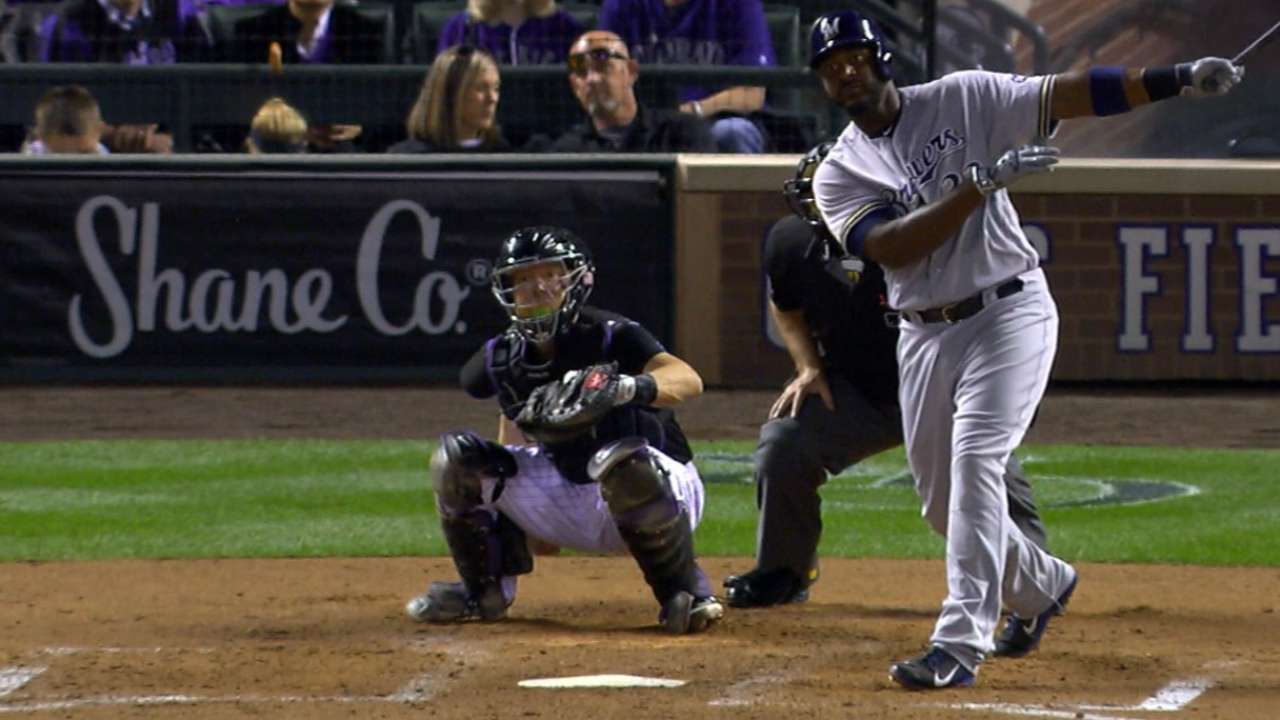 "You can't fix everything in one day, but the mindset that we've created, the 'getting-on-base' mindset, that's important," Counsell said. "We have to continue that. If some strikeouts went with that, I'm good with that. I'm really good with that."
3. Braun is back
The longest-tenured Brewer entered the year with uncertainty following surgery for a bulging disk in his back. He and Counsell devised a plan for playing time and it worked, with Braun batting .305, ranking ninth in the NL with a .903 OPS and topping 30 home runs for the first time since 2012, when he finished second in MVP balloting. And, perhaps most importantly, he made no trips to the disabled list.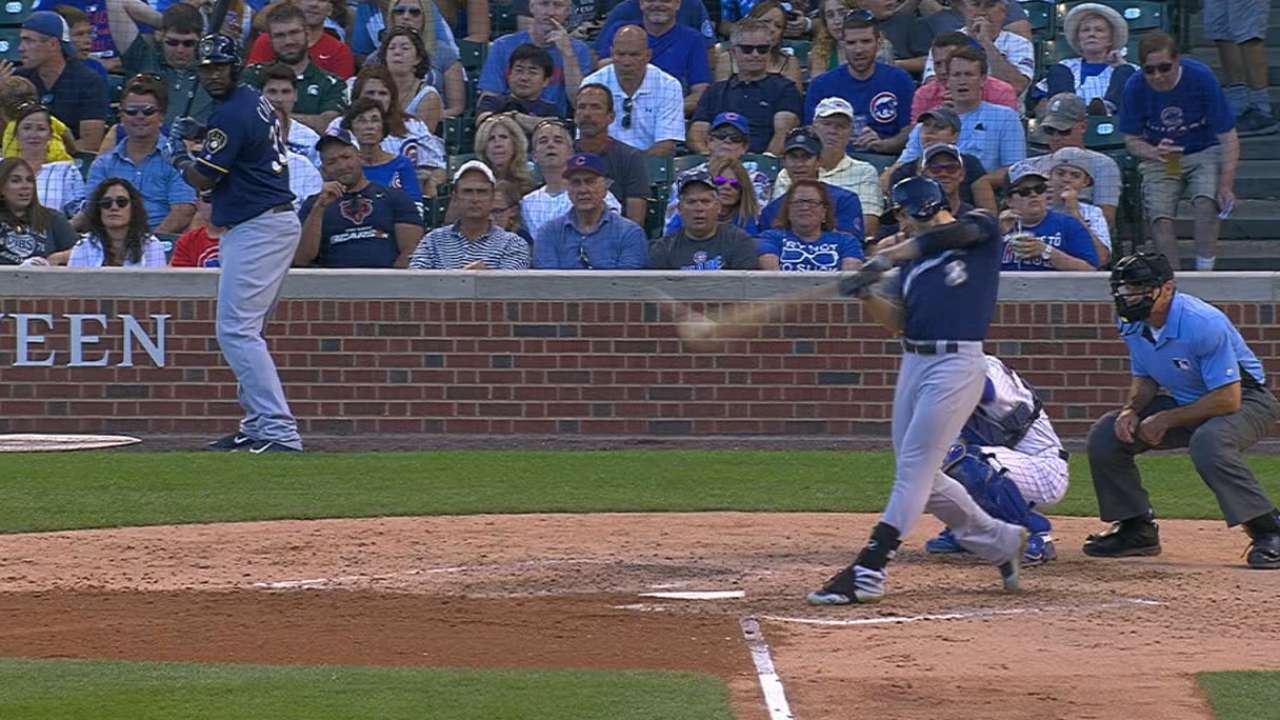 "I'm perfectly healthy," Braun said after the season finale. "I actually feel as good as I ever can remember feeling at the end of a season."
2. Arcia era begins
The Brewers promoted top prospect Orlando Arcia on Aug. 2 while the team was in San Diego and gave him two months to get used to life in Major League Baseball. It was a struggle for the 22-year-old, who batted .219 and tried to make adjustments to his stance along the way. Defensively, however, he was as solid as advertised, impressing Counsell with an innate ability to make tricky plays look easy. The Brewers are hopeful that Arcia's bat will come around next season.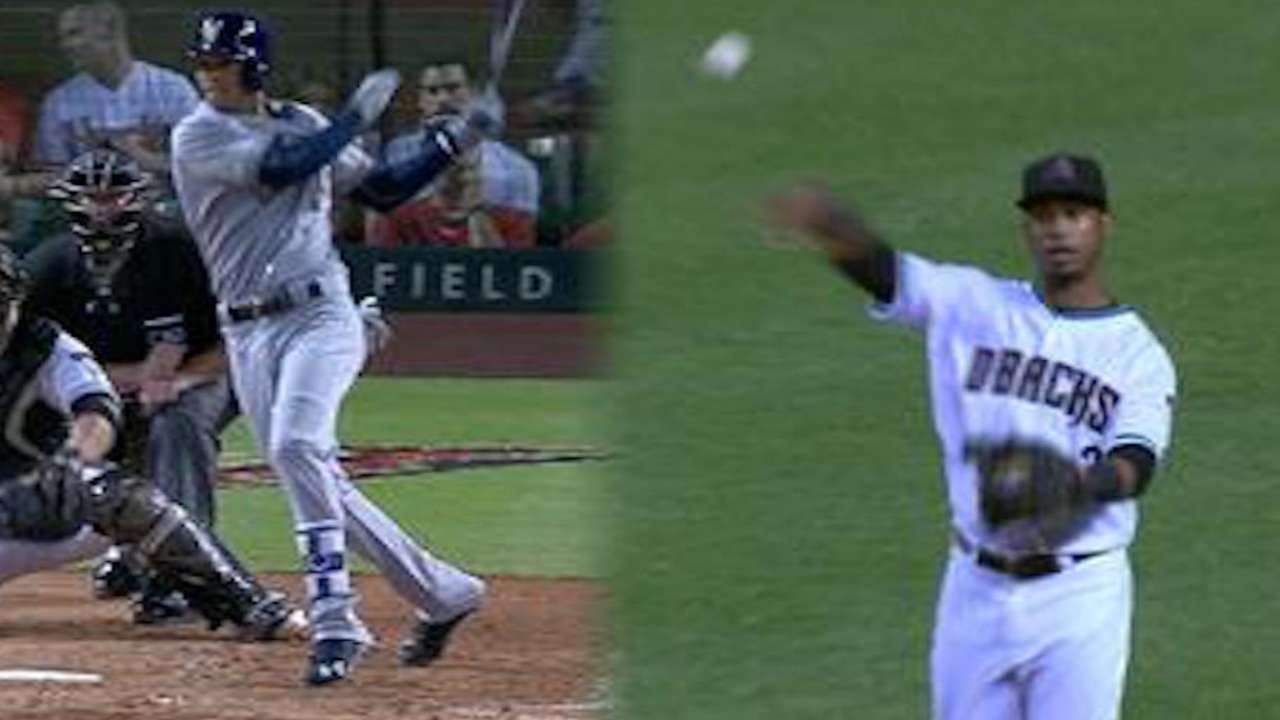 1. Rebuild rolls on
Jonathan Lucroy, Jean Segura, Khris Davis, Jeremy Jeffress, Will Smith, Tyler Thornburg and Martin Maldonado all were traded away in 2016 as Stearns continued stockpiling prospects for a farm system that has undergone a massive overhaul in the past 20 months.
The most significant and challenging of those deals involved Lucroy, who exercised a no-trade clause in his contract to block a transaction with the Indians on July 31, forcing Stearns to quickly search for an alternative. He found it just before the non-waiver Trade Deadline on Aug. 1, dealing Lucroy and Jeffress to the Rangers for three top prospects: outfielder Lewis Brinson, pitcher Luis Ortiz and a player to be named later, who wound up being outfielder Ryan Cordell. Brinson has since supplanted Arcia as Milwaukee's consensus top prospect per MLBPipeline.com, and he was added to the 40-man roster in November.
In a related matter, the Brewers extended Counsell's contract for three years through 2020.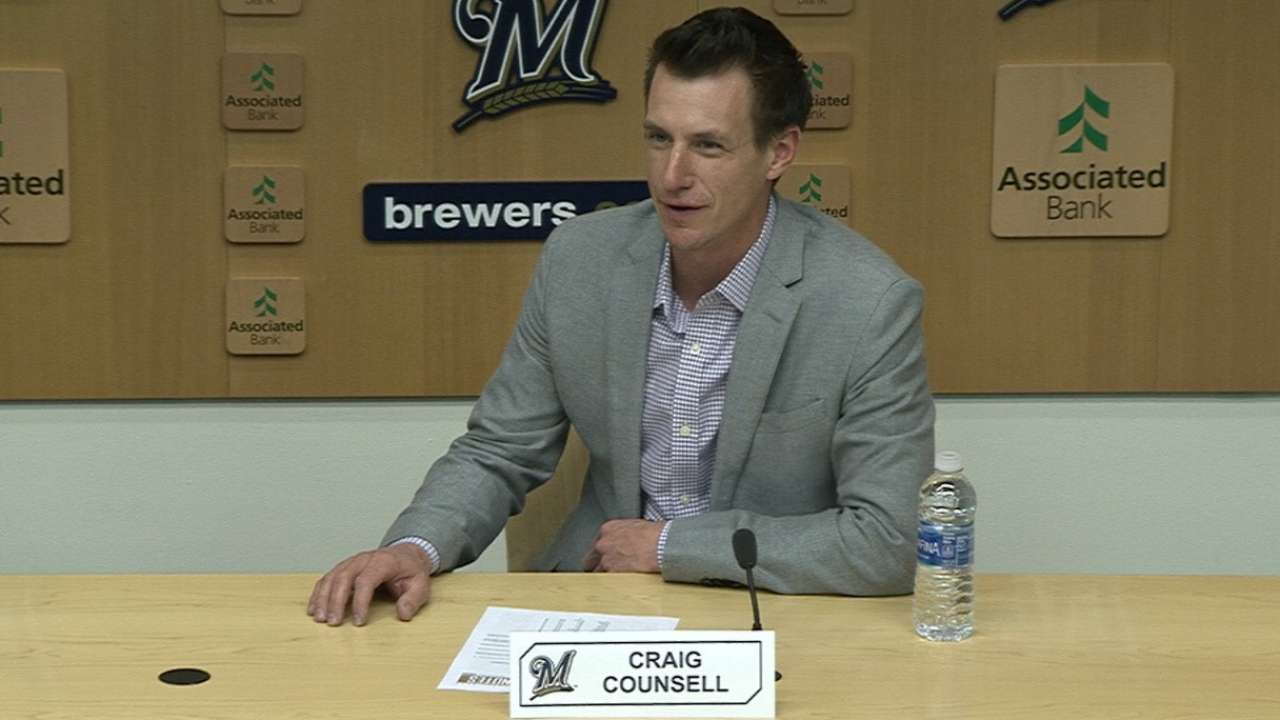 "We still have a big challenge in front of us," Counsell said, "and I feel like I get to see it through."
Adam McCalvy has covered the Brewers for MLB.com since 2001. Follow him on Twitter @AdamMcCalvy, like him on Facebook and listen to his podcast. This story was not subject to the approval of Major League Baseball or its clubs.