Mets make playoffs in '16, fall short of goal
Injuries to several key players derailed WS dreams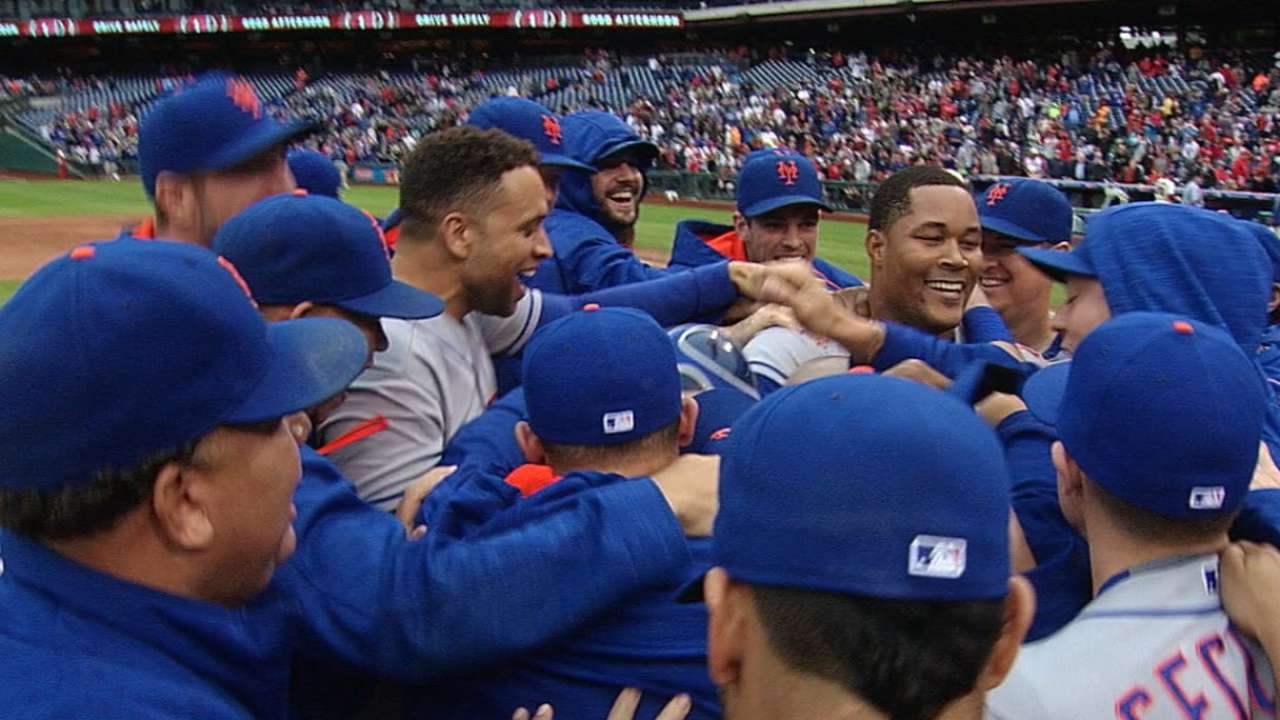 NEW YORK -- Still soaring from their World Series appearance in 2015, the Mets entered this past season with higher expectations than at nearly any point in their 54-year history. Among the National League's preseason favorites, the Mets aimed to combine their standout starting pitching with a good-enough offense to return to October glory.
It didn't work out quite according to plan. Nearly every step of the way, injuries undermined the Mets, who lost three-fifths of their rotation and three-quarters of their starting infield for large swaths of the summer. But the Mets persevered, relying on a cast of relative unknowns to stay afloat in the NL Wild Card race, before ultimately earning a playoff berth on the season's final weekend.
Hardly a perfect season, 2016 was nonetheless a successful one for the Mets. Here's a look back at their top five storylines from this year:
5. A Cespedes for the rest of us
Throughout last offseason, the Mets said publicly and privately, over and over again, that they had little interest in retaining outfielder Yoenis Cespedes. True, Cespedes had transformed the 2015 Mets, hitting 17 home runs in two months down the stretch to lead them to the postseason -- and eventually the World Series. But with Cespedes likely to command a nine-figure deal on the open market, the Mets had little interest in a reunion.
That changed in January, when Cespedes' camp became amenable to a shorter deal with an opt-out clause. When he signed a three-year pact worth $75 million, fans rejoiced. Then they watched him make headlines all year long. Cespedes rolled into Spring Training on a series of exotic automobiles, then a horse, then a tricycle. He fell into hot water when Twitter users spied him golfing despite a quadriceps injury. But mostly, Cespedes made good on his contract, batting .280 with 31 homers in 132 games. He made the NL All-Star team and won a Silver Slugger.
After the season, when Cespedes opted out of the final two years of his contract, the Mets were far more aggressive in pursuing him. On the final day of November, they inked him to a four-year, $110 million deal that should keep the fan favorite in Flushing through 2020.
4. The great Bartbino
Though they already featured a stacked rotation on paper, the Mets re-signed 43-year-old Bartolo Colon to a new one-year deal before the season as a source of starting pitching depth. It could hardly have worked out better. As other pitchers succumbed to injury, Colon started 33 times, going 15-8 with a 3.43 ERA.
But that is not why Colon, a man now known for far more than his pitching, makes this list of season storylines. On May 7, Colon did the unthinkable, swatting the first home run of his 19-year career off the Western Metal Supply Company building at Petco Park. After Colon lumbered around the bases, teammates gave him the silent treatment for as long as they could handle, eventually bursting into communal laughter.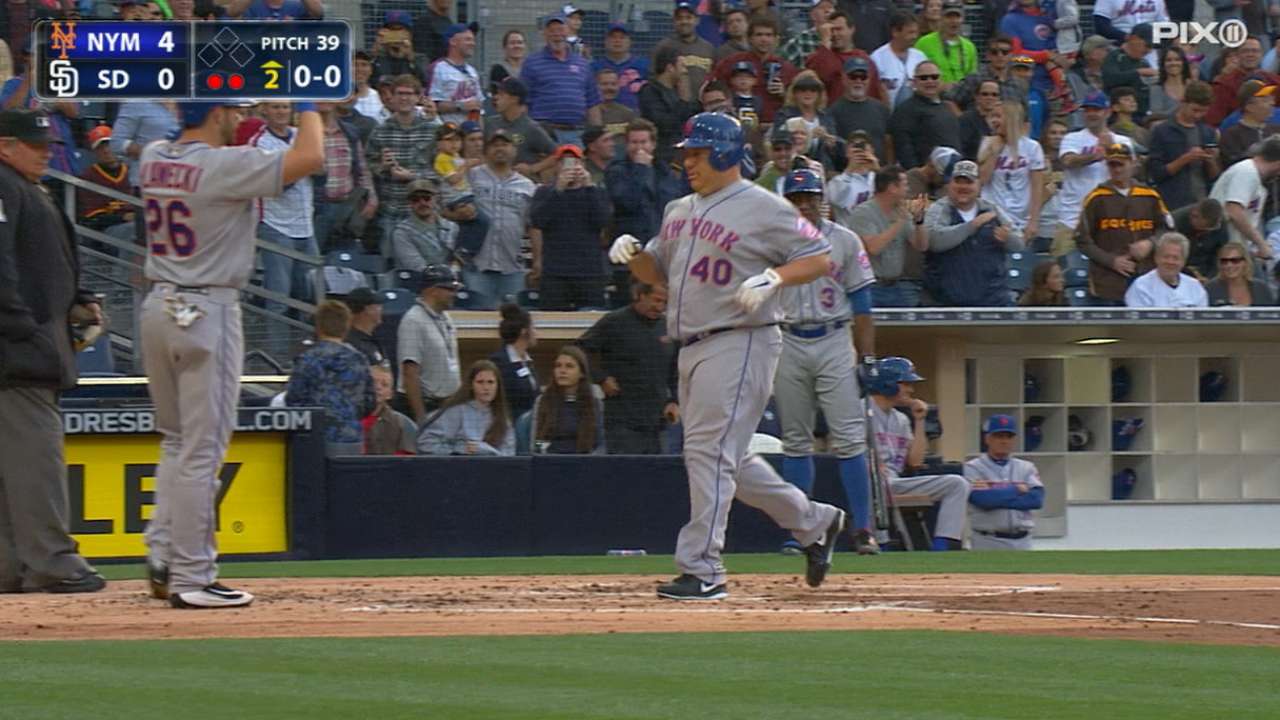 After the season, Colon left for Atlanta, where the Braves will give him a chance to break Juan Marichal's all-time wins record among Dominican-born pitchers. But Mets fans will not easily forget what Colon contributed over three seasons in New York.
3. All wrong for Wright
The Mets entered Spring Training with a careful plan for David Wright, the heart and soul of their team who was attempting to play a full season for the first time since being diagnosed with spinal stenosis. Coaches and trainers watched Wright carefully, managing his games played and shrugging off the third baseman's defensive limitations.
What few saw coming was that a neck injury, not Wright's stenosis, would wind up costing him his season. Wright managed just 37 games, one fewer than in 2015, batting .226 with seven home runs.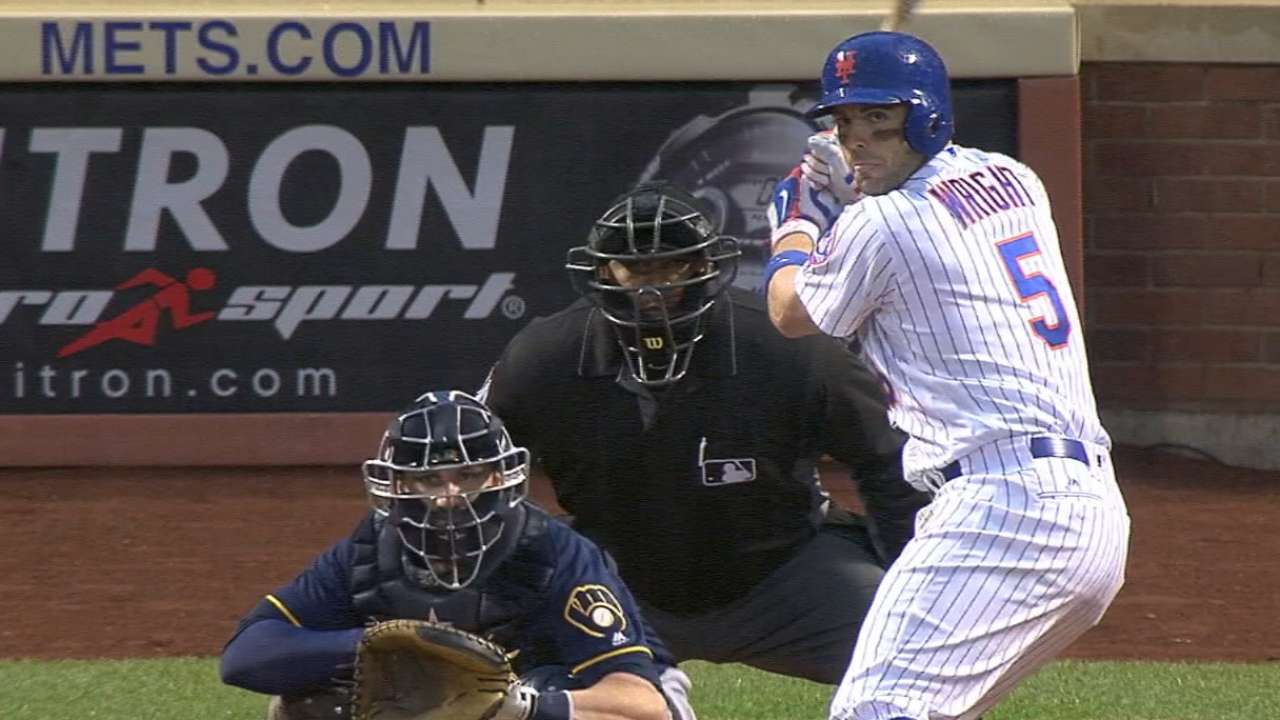 If a silver lining shone through Wright's latest trip to the disabled list, it was that the Mets' hole at third base prompted them to sign Jose Reyes. The former New York superstar entrenched himself as the Mets' everyday leadoff man by the All-Star break, batting .267 with eight home runs and nine stolen bases overall in 60 games. Both he and Wright remain part of the Mets' plans in 2017.
2. Rotation blues
It wasn't just Wright who succumbed to injury over the course of the summer. Lucas Duda missed four months to a lower back stress fracture. Neil Walker lost the end of his season to back surgery. Even Cespedes and Asdrubal Cabrera, two of the Mets' most productive players, battled nagging injuries and spent time on the disabled list.
But the Mets' rotation took the worst of it, losing three of its members to season-ending surgeries. The trend began with Matt Harvey, who struggled all season before doctors diagnosed him with thoracic outlet syndrome in July, cutting short his season. Harvey underwent surgery to remove a rib, freeing compressed nerves in an arm that wasn't nearly as lively as his All-Star track record suggested it should be.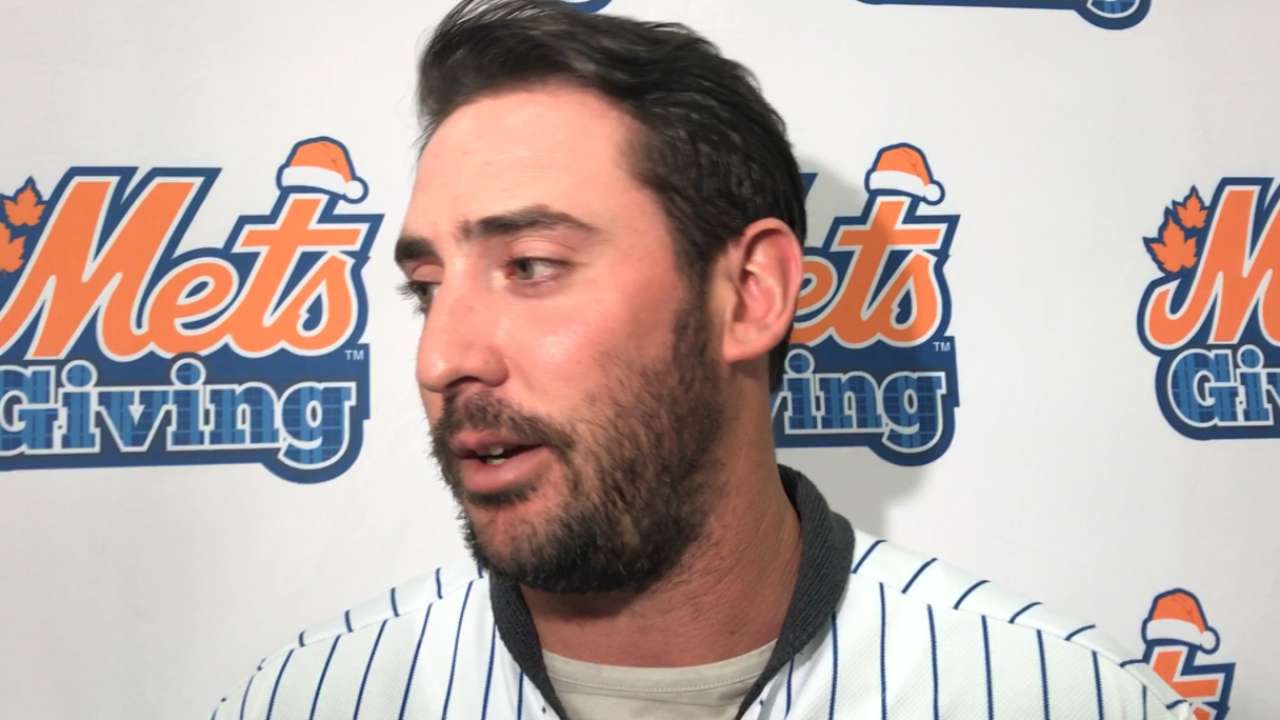 As this took place, Steven Matz was dealing with his own issues, namely a sizable bone spur in his elbow. Though Matz attempted to pitch through the injury, he struggled, landing on the operating table once a shoulder issue doubled his pain. Then the Mets lost Jacob deGrom, who had surgery to free a compressed nerve in his elbow.
Combined with Zack Wheeler's inability to return from his March 2015 Tommy John surgery, the Mets wound up with a shell of the rotation they expected on Opening Day. If not for the performances of rookie fill-ins Robert Gsellman and Seth Lugo, what the Mets wound up accomplishing would have been impossible.
1. One and done
Despite everything, the Mets found a winning groove in August and September, relying largely on Gsellman, Lugo, Noah Syndergaard and a stout bullpen to hold off all comers in the NL Wild Card race. The Mets wound up with the NL's best record among second-place teams, marking just the second time in franchise history that they qualified for the postseason in consecutive seasons.
That allowed the Mets to host the NL Wild Card Game at Citi Field, where they ran into a buzzsaw. Giants pitcher Madison Bumgarner threw a four-hitter, outpitching Syndergaard, who was also excellent. So the Mets went home unhappy. But considering how far they could have fallen given their rash of injuries, the Mets used the perspective of time to gain a new appreciation for their season.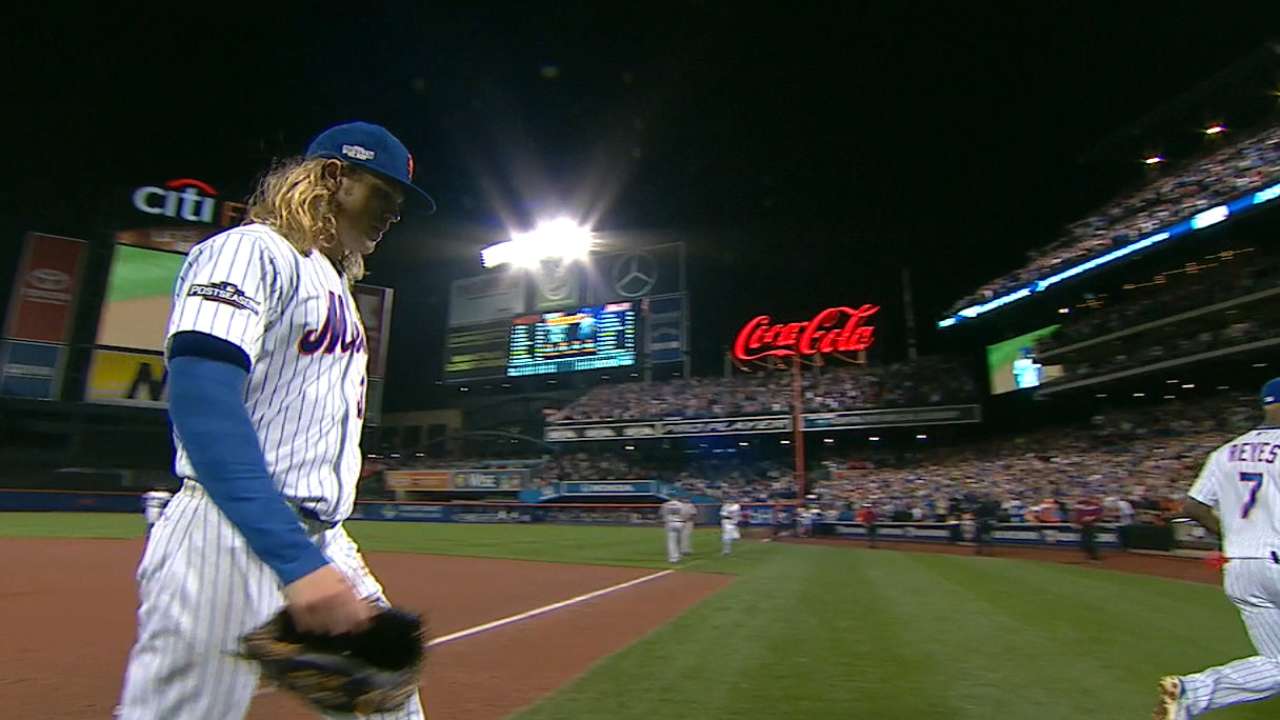 "They were here to win," manager Terry Collins said after the season. "They wanted to win. They're down, but they shouldn't be, because there's only a few teams that could have come back under the circumstances we came back on. I'm really proud of them."
Anthony DiComo has covered the Mets for MLB.com since 2008. Follow him on Twitter @AnthonyDiComo and Facebook, and listen to his podcast. This story was not subject to the approval of Major League Baseball or its clubs.