A new Marlins who's who: The 'pen is all right
Dunn's departure leaves Miami's only left-handers in rotation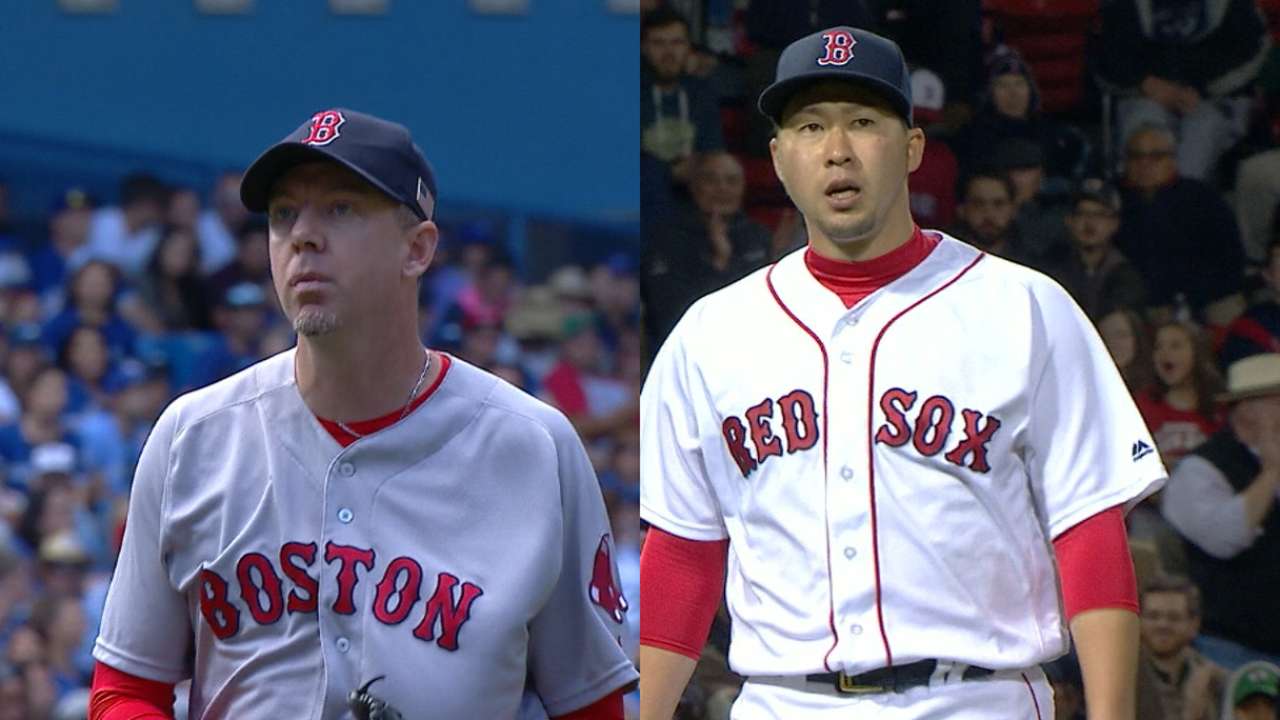 MIAMI -- The Marlins are not going the conventional way in building their pitching staff. Focusing on the best options that meet their needs and budget, they now have assembled three left-handers in the rotation, but none in the bullpen.
It's not by design. It happens to reflect the free-agent market, and which players fit. So rather than basing a need on a pitcher's throwing arm, Miami has gone with the player who makes the most sense at the time.
The latest offseason additions are relievers Brad Ziegler and Junichi Tazawa, who both are right-handers.
Tazawa's two-year, $12 million deal was announced on Friday. Later in the night, Miami reached agreement on a two-year, $16 million contract with Ziegler. That signing has not been made official.
Most likely, the Marlins will carry seven relievers and five starters. The rotation is shaping up with lefties Adam Conley, Wei-Yin Chen and Jeff Locke, joining right-handers Edinson Volquez and Tom Koehler.
Since 2011, Mike Dunn had been the primary left-hander in the bullpen, but as a free agent, he signed last week with the Rockies.
Tazawa, a 30-year-old from Japan who has been with the Red Sox since 2009, will factor into a late-inning role as a setup option.
Ziegler, with his sidearm delivery, offers a completely different look. The 37-year-old has 85 career saves. In 2016, he split time between the D-backs and Red Sox, making 69 appearances.
The way the bullpen is currently constructed, there appears to be six of seven spots set heading into Spring Training. This could be subject to change. Injuries or a lack of performance could influence how the Opening Day roster will look.
As of now, Ziegler, Tazawa and Dustin McGowan -- who re-signed with Miami on Monday -- have guaranteed contracts for 2016. So they're on the squad. As are closer A.J. Ramos, an All-Star in 2016, and David Phelps. Both are in arbitration and will be on the roster.
Kyle Barraclough is a candidate to bridge the gap from the eighth to the ninth inning, so that leaves one spot that could be up for grabs.
The Marlins also have some internal options that shouldn't be dismissed. Nick Wittgren, who showed tremendous promise as a rookie in 2016, could win a spot based on performance in Spring Training.
And it's too early to rule out right-handers such as Brian Ellington and Austin Brice, and perhaps Jake Esch, depending on if he remains a starter or slides into the bullpen.
There are two left-handed relievers on the 40-man roster -- Hunter Cervenka and Elvis Araujo. Both have big league experience and either could make the Opening Day roster, or perhaps even lefty Justin Nicolino, who has been a starter throughout his professional career. Chances are, Nicolino will be given a shot to remain a starter in Spring Training.
The way the Marlins are looking to finalize their bullpen, they are focused on the best available options. If they are all right-handed, that's how manager Don Mattingly will move forward.
Going without a situational lefty is not ideal, and the task of getting tough left-handed hitters out will fall on the primary setup relievers.
Ziegler has had a tougher time with left-handed hitters, who batted .275 against him, compared to .252 for right-handers last season. But Ramos handled lefties well, as they had a slash line of .213/.318/.260.
Barraclough was tough on everyone. Lefties hit .192 off him, compared to a .160 average against right-handed hitters.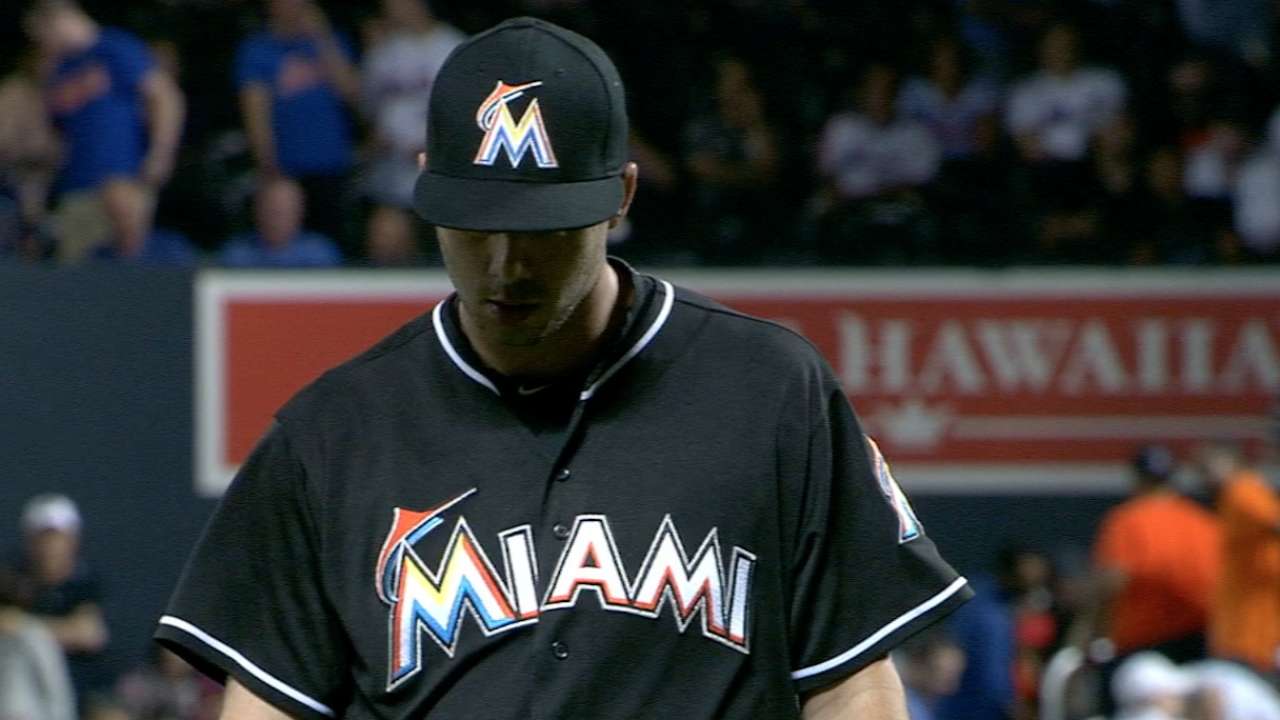 Tazawa had more success off lefties (.207) than righties (.273), and Phelps was clearly better against right-handed hitters. They posted a .172/.223/.241 slash line, while lefties were .230/.362/.363 against him.
Unless Miami adds a southpaw specialist, the club could be looking at Tazawa, Barraclough and Phelps to handle tough left-handed hitters in the late innings.
Joe Frisaro has covered the Marlins for MLB.com since 2002. He writes a blog, called The Fish Pond. Follow him on Twitter @JoeFrisaro and listen to his podcast. This story was not subject to the approval of Major League Baseball or its clubs.