MLB.com Columnist
Lindsay Berra
Maddon's Integration Project unites community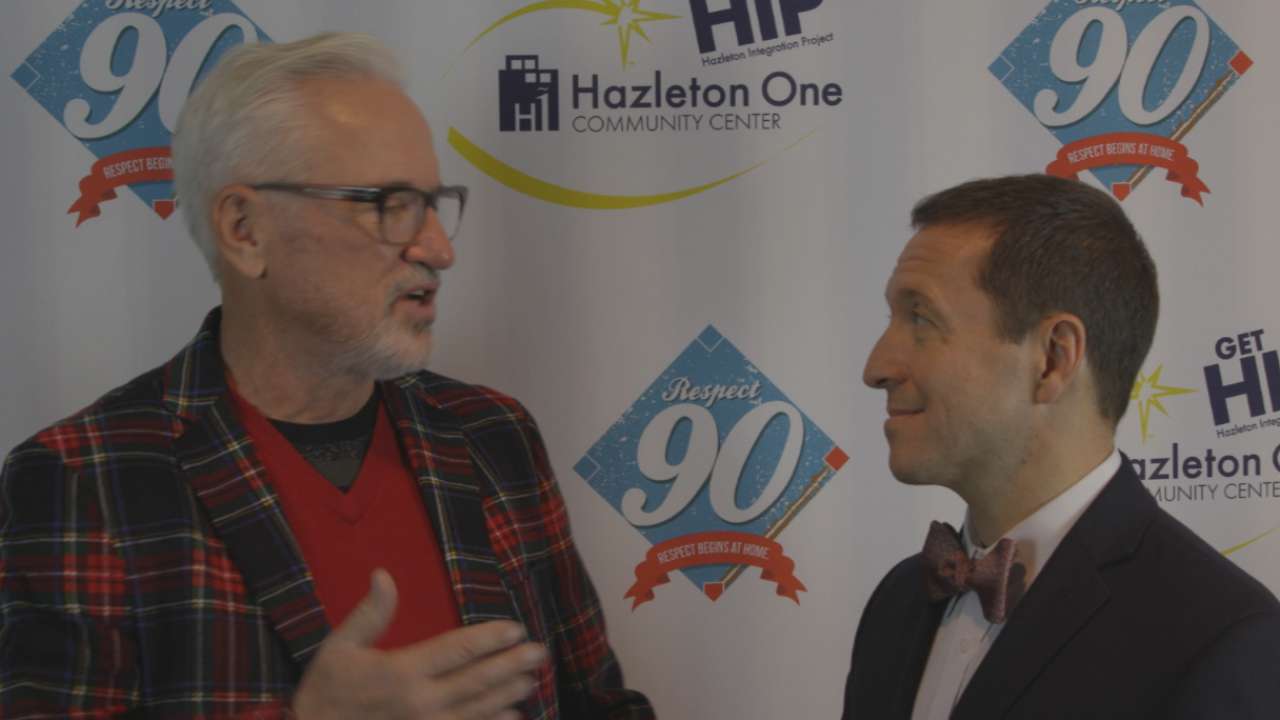 HAZLETON, Pa. -- It's not a proper party until Bill Murray shows up.
The legendary actor and comedian participated in the clubhouse festivities after the Chicago Cubs won their first World Series in 108 years and was the life of the party on Friday night in Hazleton, where Cubs manager Joe Maddon hosted his annual Hazleton Integration Project fundraiser at Valley Country Club.
"Around the Horn with Joe Maddon and Friends" featured a live and silent auction, along with blackjack, craps and roulette for approximately 350 guests, all of whom all had the pleasure of mingling with both Maddon and Murray.
"We are going to get snow tonight, and it's going to sound very much like Punxsutawney, Pennsylvania," Murray told the crowd, making reference to his 1993 film "Groundhog Day." "I want to thank Joe and all of you for making it possible for me to have a destination journey to Hazleton, Pennsylvania. It's very nice of you to have me here."
I had the pleasure of participating in Maddon's event for the third year in a row, continuing a tradition and a friendship begun by my grandfather, Yogi Berra, years ago. Other special guests included MLB Network Insider and FOX Sports reporter Ken Rosenthal, ESPN's Tim Kurkjian and Peter Gammons, WFAN's Ed Randall and two-time world heavyweight champion boxer Tim Witherspoon.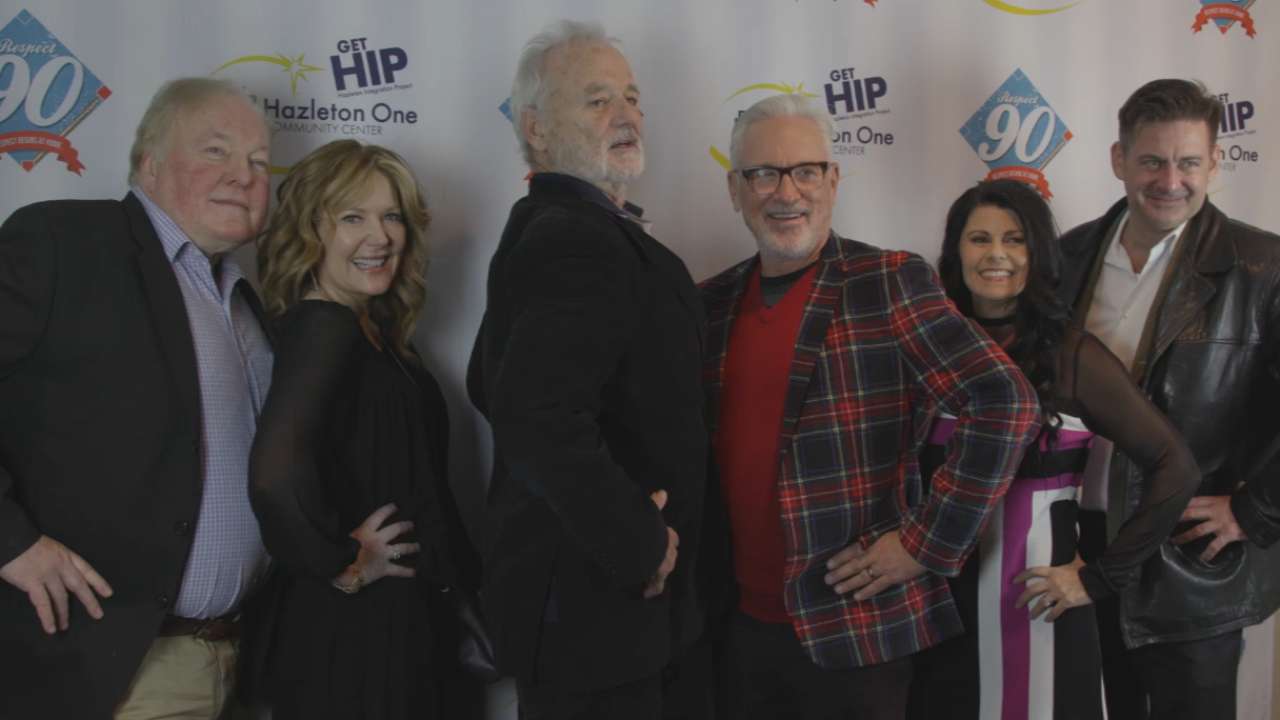 The event sold out moments after Maddon and the Cubs won the World Series on Nov. 2.
"If people want to come here and talk about the World Series, that's great, and then we can educate them about what we're doing here," Maddon says. "Whatever it takes to get the message out. Winning the World Series is wonderful. I love the game. But this is real life. Our kids are spectacular -- and I promise they can all conjugate a verb better than most of us."
The HIP was founded by Maddon, his wife, Jaye; his cousin Elaine Maddon Curry; and her husband, Bob Curry, in 2011 in an effort to unite the people of many cultures who call Hazleton home.
"When I grew up here in Hazleton, it was primarily a European immigrant community," Maddon says. "We had one black kid, and other than that, there were no minorities. In the mid 2000s, we had a large influx of Hispanics and there became a tremendous disconnect in the community, and we decided we needed to do something about it."
The main focus of the foundation is the Hazleton One community center, which is housed in a former Catholic school and offers educational, athletic and cultural after-school programs, homework help and hot snacks to local children.
"When you have a community center, you bring the kids in, and our thought was that the parents have to follow," Maddon says. "The kids have no preconceived notions. The kids don't care what color the other kid is or what language he speaks, as long as they can communicate somehow. The parents are the ones with the built-in prejudices and concerns. It's working extremely well culturally, athletically and academically, and we will continue to grow and get better."
This weekend is packed with activities in Hazleton. On Friday afternoon, before the sold-out dinner event, Maddon helped break ground on a new $250,000 playground that will be built at Hazleton One. On Saturday evening, the public was invited to attend a free program at Hazleton One at which Maddon planned to answer questions from children who attend the center. Local government officials, including U.S. representative Lou Barletta, state senator John Yudichak, state representative Tarah Toohil and Hazleton mayor Jeff Cusat, were also scheduled to speak at the event. Finally, on Sunday afternoon, Maddon's annual "Thanksmas" meal will be served to those in need.
Maddon hopes that HIP will become a national model for the integration of diverse communities.
"It's all about creating a positive environment for kids to grow up in," Maddon said. "When I grew up, Hazleton was the best place in the world to grow up, and then it was not. My goal is that kids growing up here will come back 10 years from now and be able to say, 'Man, that was the best place in the world to grow up.'"
Lindsay Berra has covered a variety of sports, from baseball and hockey to tennis and the Olympics, since 1999. She joined MLB.com in 2013. This story was not subject to the approval of Major League Baseball or its clubs.