Inbox: What is best city to see Phils on road in 2017?
Beat reporter Todd Zolecki answers questions from Philadelphia fans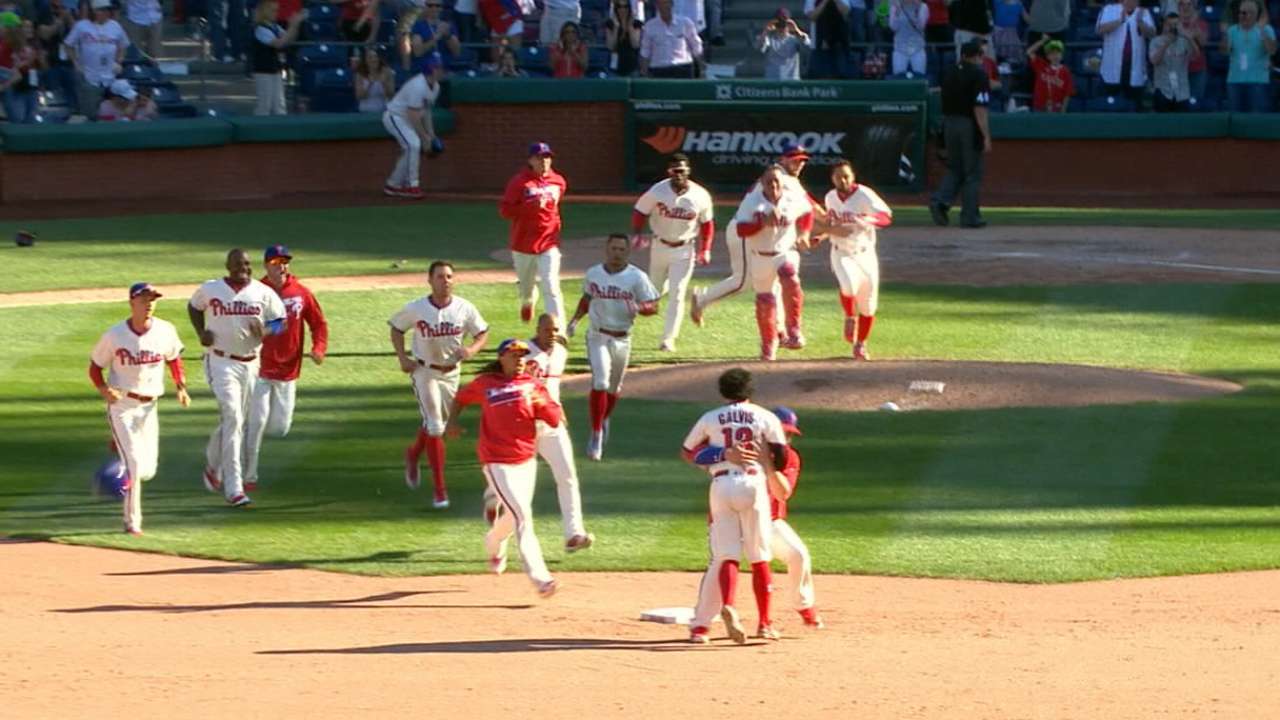 I'm looking to make a Phillies road trip next season. Any suggestions?
-- Larry D., Philadelphia
Baseball road trips are a blast, and Phillies fans travel well. Any time somebody asks me where to go, I always tell them to first check out Wrigley Field and Fenway Park. They're my top two ballparks in baseball. (AT&T Park, Target Field and PNC Park round out my top five.) If Wrigley and Fenway have been checked off the bucket list, then I tell them to visit the NL West, which has the best ballparks of any division in baseball. Combine the ballparks with their cities, and it's an easy call.
One road trip next season immediately jumps out: Aug. 14-16 in San Diego and Aug. 17-20 in San Francisco. If you can spend the entire week in California, you could check out a couple games at Petco Park, which is one of my top-10 ballparks, then drive the Pacific Coast Highway north to San Francisco. The Dodgers host the White Sox on Aug. 15-16 at Dodger Stadium, which is another one of my top-10 parks.
• Submit a question to the Phillies Inbox
The schedule-makers otherwise made some of my favorite destinations a little tricky to see in 2017, because a couple fall in the middle of the week. The Phillies visit the Dodgers (April 28-30, which is a weekend series), then the Cubs (May 1-4, which runs Monday through Thursday). The Phillies visit Pittsburgh on May 19-21, which is a weekend series. They visit the Red Sox on June 12-13, which is a Monday-Tuesday series. They visit the Mariners on June 27-28, which is a Tuesday-Wednesday series.
Of course, there is always Clearwater, Fla., for Spring Training. And that leads me to the next question.
I'm headed to Clearwater in March. Where should we stay?
-- Jim H., Broomall, Pa.
Clearwater has plenty of options. There are numerous hotels near the ballpark, but that is in the middle of town and mostly surrounded by chain restaurants. Who comes to Florida for that? If the budget allows it, stay on or near Clearwater Beach. There are plenty of local restaurants within walking distance, regardless of your hotel, plus others are a short drive away.
Who will be the first prospect promoted in 2017?
-- Kevin T., Doylestown, Pa.
You're setting me up to be wildly wrong here. Last year, I said Nick Williams would be the first prospect promoted, based on the Phillies' perilously thin outfield, and his strong finish in Double-A Reading in 2015. But Williams was one of the few prospects in Triple-A Lehigh Valley not promoted. But you know what? I'm going to stick with him. The Phillies are likely to try Roman Quinn and/or Aaron Altherr in right field to start the season, but if they struggle and Williams gets off to a hot start with the IronPigs, he could be up before anybody else.
Todd Zolecki has covered the Phillies since 2003, and for MLB.com since 2009. Follow him on Twitter and listen to his podcast. This story was not subject to the approval of Major League Baseball or its clubs.