Market still flush with free-agent role players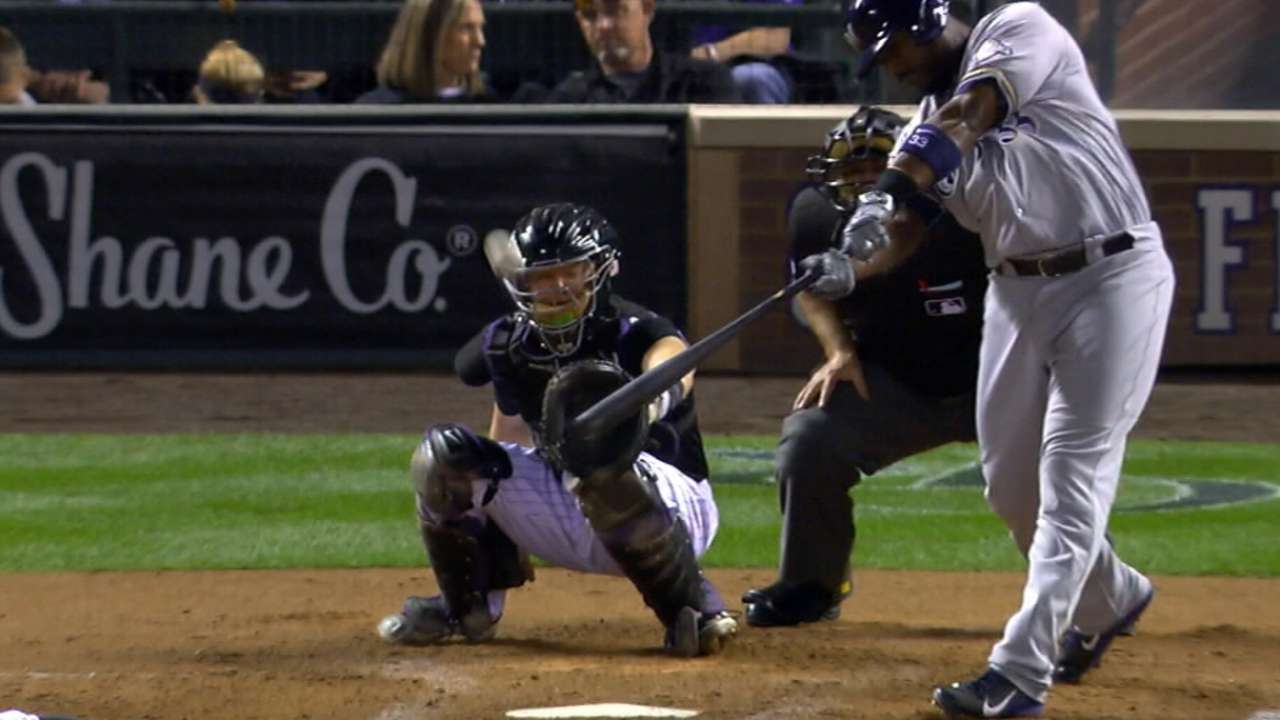 As 2017 approaches, most of the Hot Stove's biggest names have found homes, although some high-profile bats and a high-upside arm remain on the market.
But successful teams are made up of more than just stars. There also are the guys who might not play every day or be five-tool talents but still bring something to the table that helps their teams find success.
Here's a look at the best complementary players still available this offseason, broken down by role.
Right-handed power: Chris Carter
Rather than give him a raise through arbitration, the Brewers non-tendered Carter and took a chance on Eric Thames. Now the slugger might have to wait in line behind bigger names such as Edwin Encarnacion, Mark Trumbo and Mike Napoli.
But like Encarnacion and Trumbo, Carter topped 40 home runs in 2016, and his 131 homers ranks sixth in MLB since '13. Of course, that thump comes with a modest .314 career on-base percentage and MLB's second-highest strikeout rate.
Carter also wasn't a great fit as a regular first baseman on a National League club, as Defensive Runs Saved (DRS) puts him at -19 runs there in his career, and -10 in the outfield. A return to the American League as a designated hitter would suit him best.
Others: Mark Reynolds, Dae-Ho Lee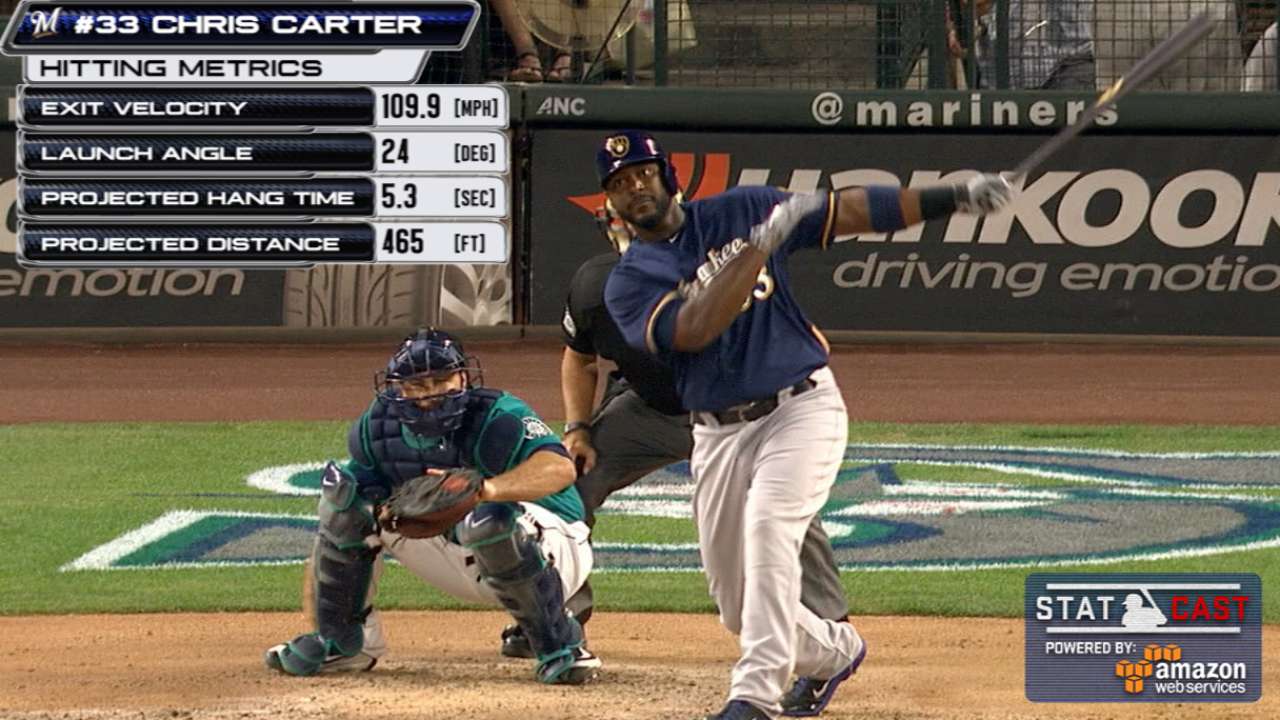 Left-handed power: Brandon Moss
Moss' weighted runs created plus (wRC+) of 105 in 2016 put him just above the league average -- not all that impressive for a corner-of-the-diamond player. However, that number was dragged down both by a season-ending 10-for-106 slump -- Moss was batting .270/.344/.586 through Aug. 26 -- and his struggles against southpaws (.232/.289/.375).
Even so, Moss smacked 28 home runs, thanks to his ability to consistently hit the ball high in the air. Per Statcast™, his average launch angle measured at 21 degrees. That was highest in the Majors, just ahead of Brandon Belt, Kris Bryant, Carter and Todd Frazier. Moss also ranked 20th in the rate of barreled balls per plate appearance (min. 150 batted balls), one spot behind Bryant, the NL MVP Award winner.
Advanced metrics rate Moss as a capable outfielder. That should open up his market a bit and allow a club to use him at multiple spots, mostly against right-handed pitchers.
Others: Pedro Alvarez, Adam Lind, Logan Morrison
Speed: Rajai Davis
Davis turned 36 during the Indians' postseason run, but it didn't hamper his wheels at all. He led the AL and finished fourth in the Majors with 43 stolen bases, just seven shy of his career high. That made only the fourth player in the past 20 years to rack up 40-plus steals at that age or older, joining Ichiro Suzuki, Rickey Henderson and Otis Nixon.
It wasn't just the volume of steals, either. Davis was caught only six times, giving him an 88-percent success rate that tied Billy Hamilton for the MLB lead (min. 25 attempts).
Others: Ben Revere, Gregor Blanco, Michael Bourn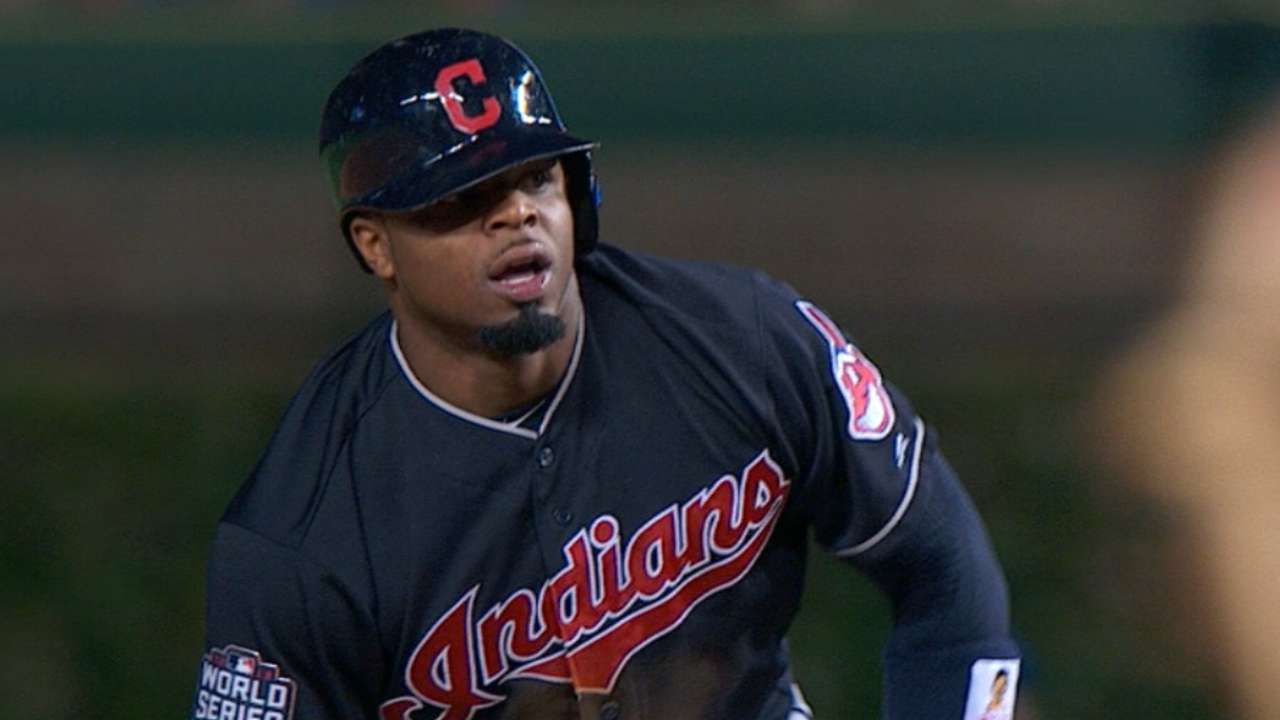 Versatility: Kelly Johnson
Johnson certainly has gotten good at changing teams, doing it 10 times since August 2011 and splitting his season between multiple franchises for three straight years. The 34-year-old also has moved around the field a lot. Since 2014, he has spent time everywhere except pitcher, catcher and center field and is the only player to log at least 45 games apiece at first, second, third and left field.
At the plate, Johnson has popped 31 home runs in part-time duty over the past three seasons but posted a below-average .243/.306/.398 line (93 wRC+). He did improve after last June's trade to the Mets (.268/.328/.459), however, and tied for the MLB lead with four pinch-hit homers.
With seven- and eight-man bullpens shortening benches, Johnson's status as a dangerous hitter who can hop between different positions makes him a useful piece for an NL manager.
Others: Chris Coghlan, Adam Rosales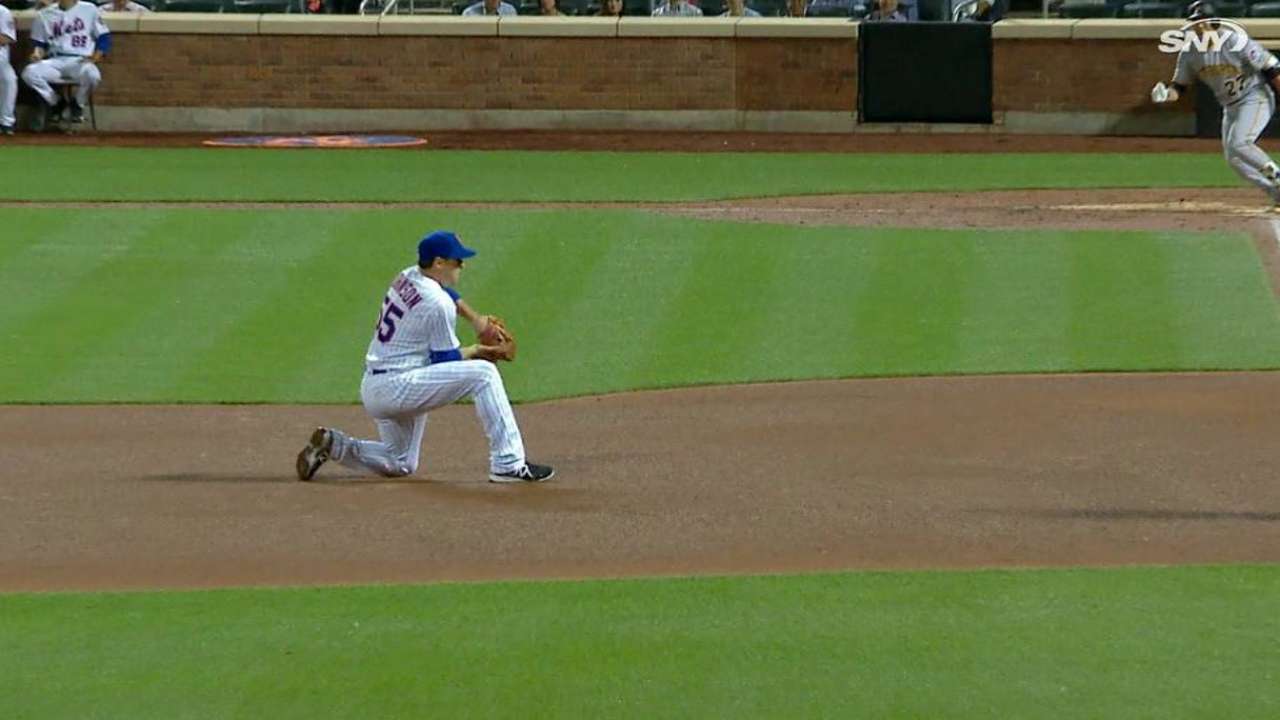 Right-handed specialist: Peter Moylan
Moylan enjoyed some fine seasons for the Braves between 2007-10, but the two-time Tommy John surgery recipient threw a total of 39 big league innings over the following four seasons. He bounced back for the Royals in '16, making 50 appearances and throwing 44 2/3 innings.
While lefties hit .333/.431/.542 in just 58 plate appearances against him in 2016, righties managed only a .218/.265/.277 line with seven walks and 26 strikeouts.
Moylan also posted a 61.5 percent ground-ball rate, which makes him a good candidate to work out of a jam against tough right-handed hitters with the double play always a possibility.
Others: Sergio Romo, Santiago Casilla, Drew Storen
Left-handed specialist: Jerry Blevins
Blevins actually had slight reverse splits in 2016, though almost two-thirds of his matchups came against left-handed batters. Those opponents posted a modest .636 OPS against him, with just one homer, despite a .373 BABIP that was nearly 100 points higher than his career norm.
Looking at his larger body of work, Blevins has held lefties to a career line of .214/.266/.322, with a strikeout rate of better than 28 percent. He has used his curveball to devastating effect, with same-side hitters slugging less than .200 against the pitch.
Others: Boone Logan, J.P. Howell, Javier Lopez, Travis Wood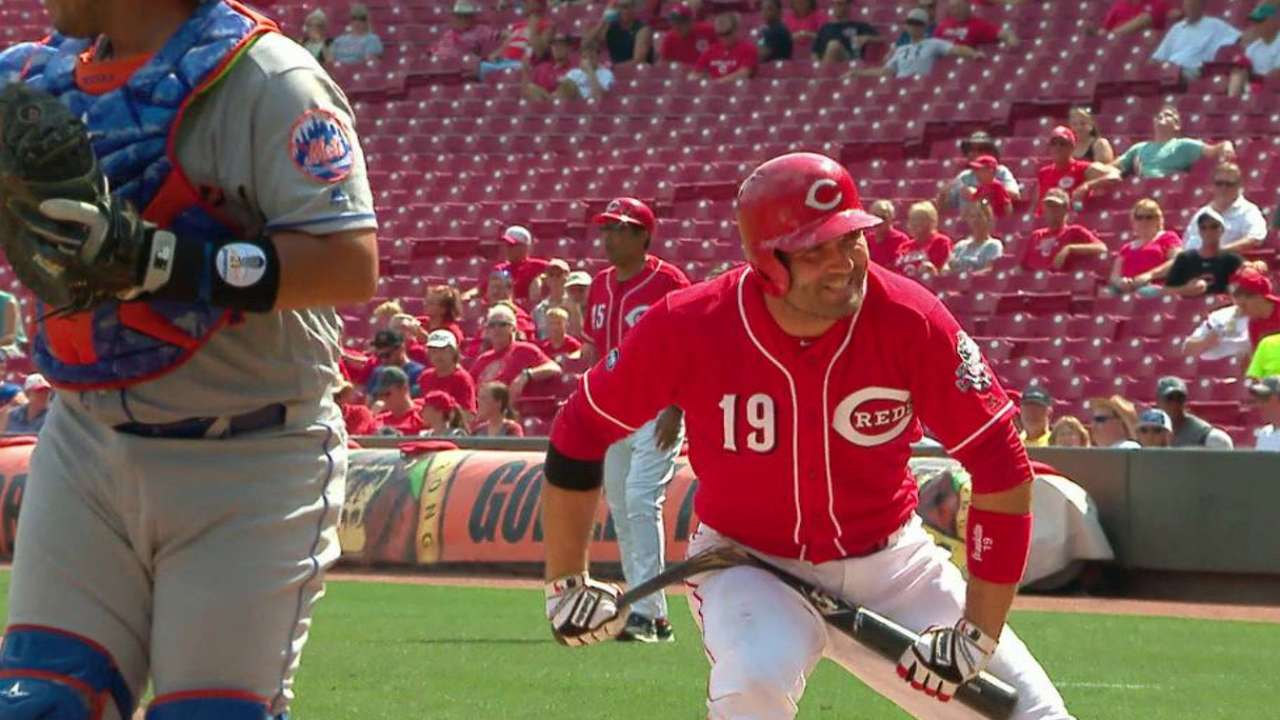 Andrew Simon is a research analyst for MLB.com. Follow him on Twitter @AndrewSimonMLB. This story was not subject to the approval of Major League Baseball or its clubs.