MLB.com Columnist
Jim Duquette
5 free agents unlikely to sign soon
Encarnacion, Wieters among high-profile players still available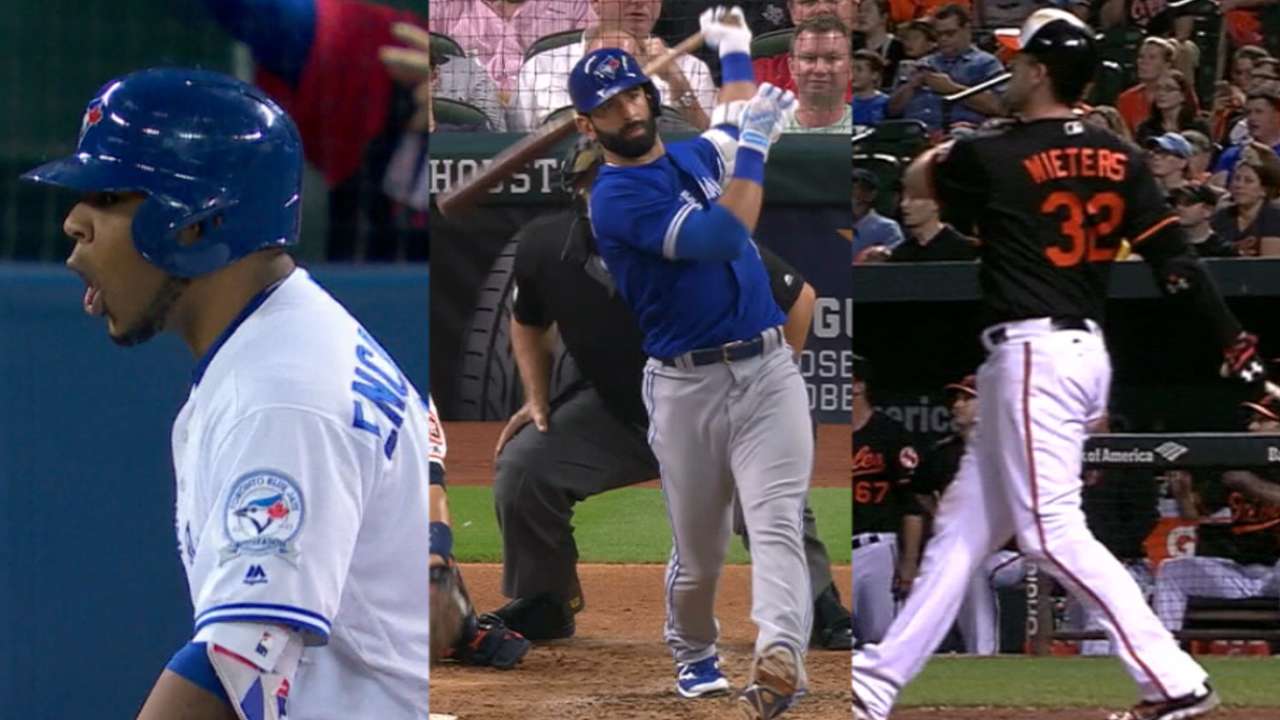 As we inch closer to the holidays and get ready to flip the calendar to 2017, a large pool of talented players is still available on the free-agent market. Of the more high-profile guys who remain unattached, the five below may take a while to find a permanent home.
Note: The ages listed below are as of Opening Day 2017.
Edwin Encarnacion, first baseman, 34 years old: The first-base market has been heavy in supply and less in demand this offseason. Now, the Blue Jays are seemingly out of the Encarnacion discussions after reportedly pulling their four-year, $80 million offer upon signing Kendrys Morales and Steve Pearce. Additionally, the Rockies filled their first-base need by signing Ian Desmond to play there, an unexpected twist that has further complicated Encarnacion's free-agent status by taking away another team that was looking for help at the position. With Mike Napoli and Mark Trumbo both unsigned as well, Encarnacion's market has taken a tumble temporarily. But Encarnacion remains the best available bat on the market, and several teams could use his middle-of-the-lineup presence. Look for his situation to rebound as either the Rangers, Indians, Cardinals or Yankees make him a four-year offer -- albeit one that is a below-market deal from what I predicted earlier in the offseason.
Matt Wieters, catcher, 30 years old: Wieters has some pretty impressive numbers on his resume, including two Gold Glove Awards, three 20-plus homer efforts, and four All-Star Game appearances in the last six seasons. That type of player, in a premium position behind the plate, has not been on the market since Russell Martin in 2014 (five years, $82 million) or Brian McCann in '13 (five years, $85 million). The difference between Wieters and the other two is that he is coming off two below-average offensive years, whereas Martin and McCann entered free agency after solid-to-strong showings at the plate. Wieters' agent, Scott Boras, recently admitted his client could take a while to find a suitor. But teams with young pitching staffs -- such as the Rockies, the Brewers or even the Braves -- would benefit from his leadership and experience, and recent reports have linked Wieters to the Nationals, a club that has shown a willingness to negotiate with the notoriously demanding Boras.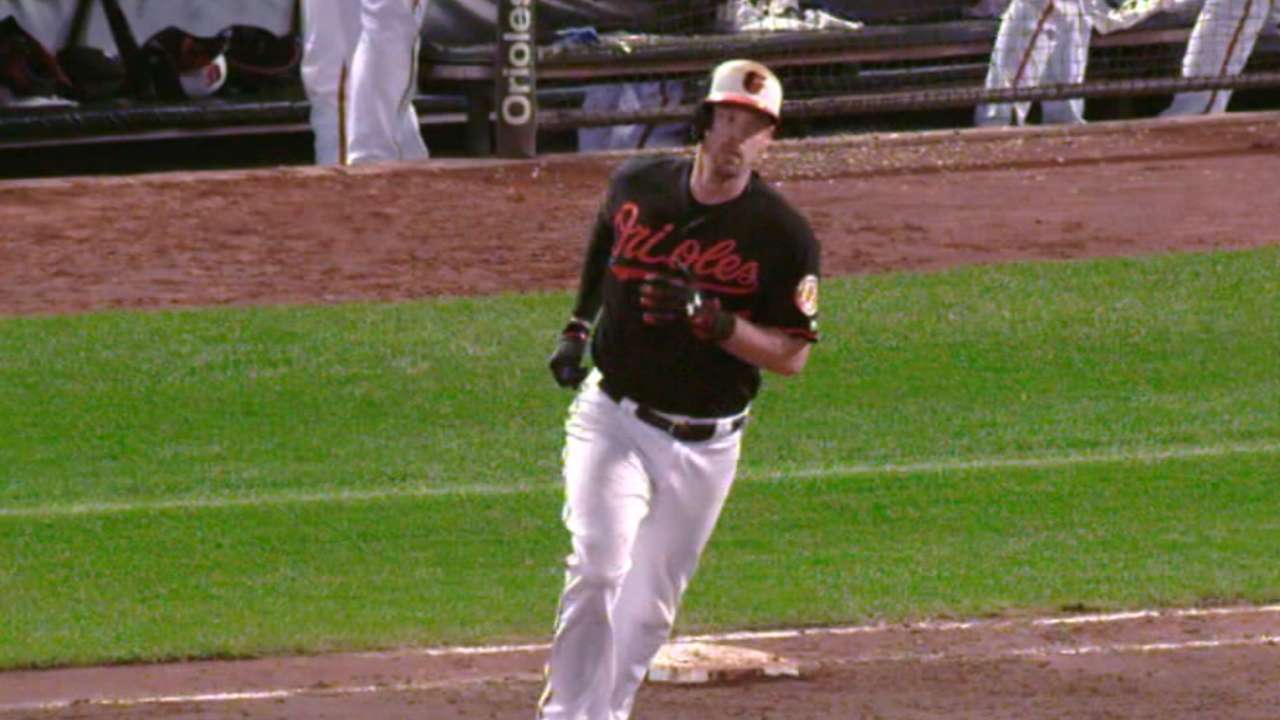 Jose Bautista, outfielder, 36 years old: Many in baseball think that Bautista should have accepted the Blue Jays' qualifying offer and then gone back on the free-agent market after next season. And under the new Collective Bargaining Agreement, the club couldn't offer him the qualifying offer in consecutive years (although the new CBA wasn't in place when Bautista rejected Toronto's offer). It's possible his agent has overestimated his chances of garnering significant multiyear offers after a down 2016 season -- albeit one in which the slugger hit 22 homers despite dealing with injuries. Desmond was impacted in a similar way last winter and ended up accepting a one-year contract, so my guess is Bautista does the same.
Jason Hammel, right-handed pitcher, 34 years old: The starting pitcher market is among the weakest in recent memory, but one hurler who should be getting more attention is Hammel. The right-hander won 15 games with a 3.83 ERA over 166 2/3 innings last season, but his value took a minor hit when the Cubs did not pick up his reasonable 2017 option. While both sides explained the reasoning, industry skepticism has hurt his market to some degree. Still, with his experience and ability to stabilize the back end of any rotation, Hammel should eventually draw plenty of interest. Look for the veteran to land a two-year contract with a club that could use more quality from its No. 4-5 starters, such as Miami or Seattle.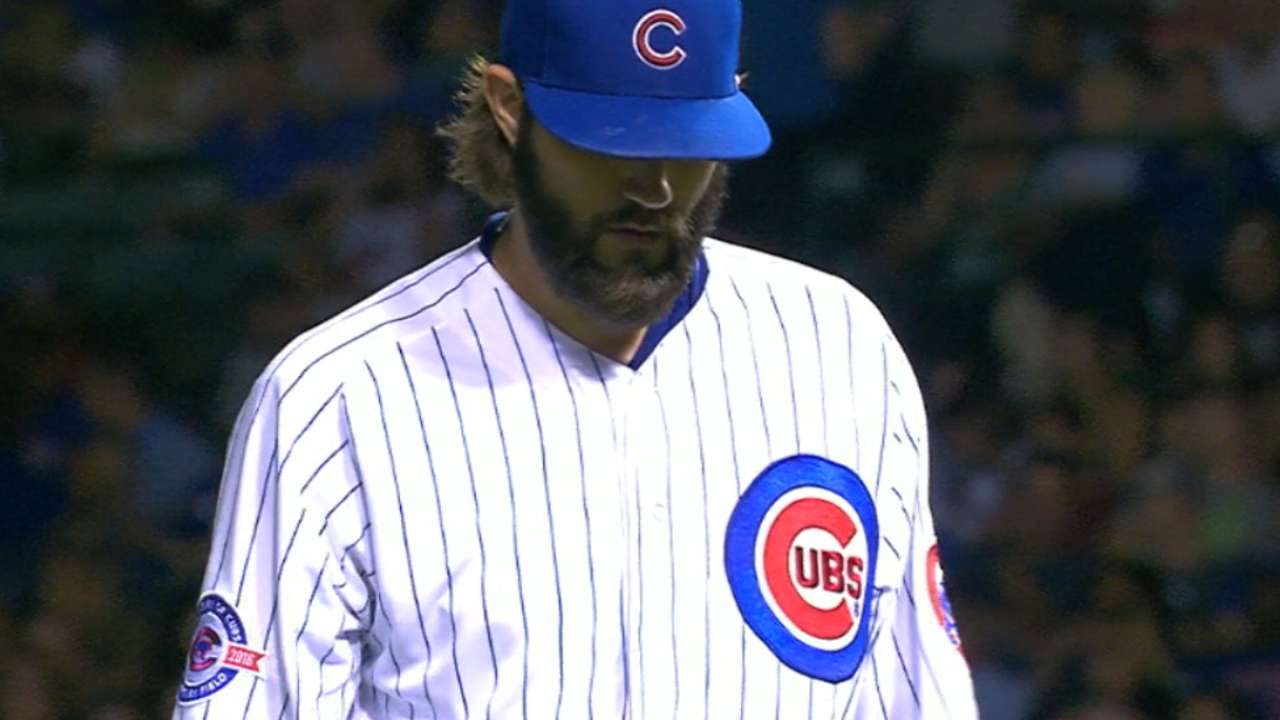 Ivan Nova, right-handed pitcher, 30 years old: One of the youngest starters available on the market, Nova has battled health issues and inconsistency over the past two seasons. But the right-hander looked like a different pitcher after being traded to the Pirates last August, posting a 3.06 ERA with an astonishing 17.3 K/BB ratio. For pitchers like Nova, the market generally takes time to sort out their true value. It's likely he'll be offered a one-year deal, unless a club such as Pittsburgh or Miami is willing to take a multiyear chance on his rebound -- and his impressive 53 percent ground-ball rate in '16.
Jim Duquette, who was the Mets' GM in 2004, offers his opinions as a studio analyst and columnist for MLB.com. This story was not subject to the approval of Major League Baseball or its clubs.