Projecting 6 Mets who may play in Classic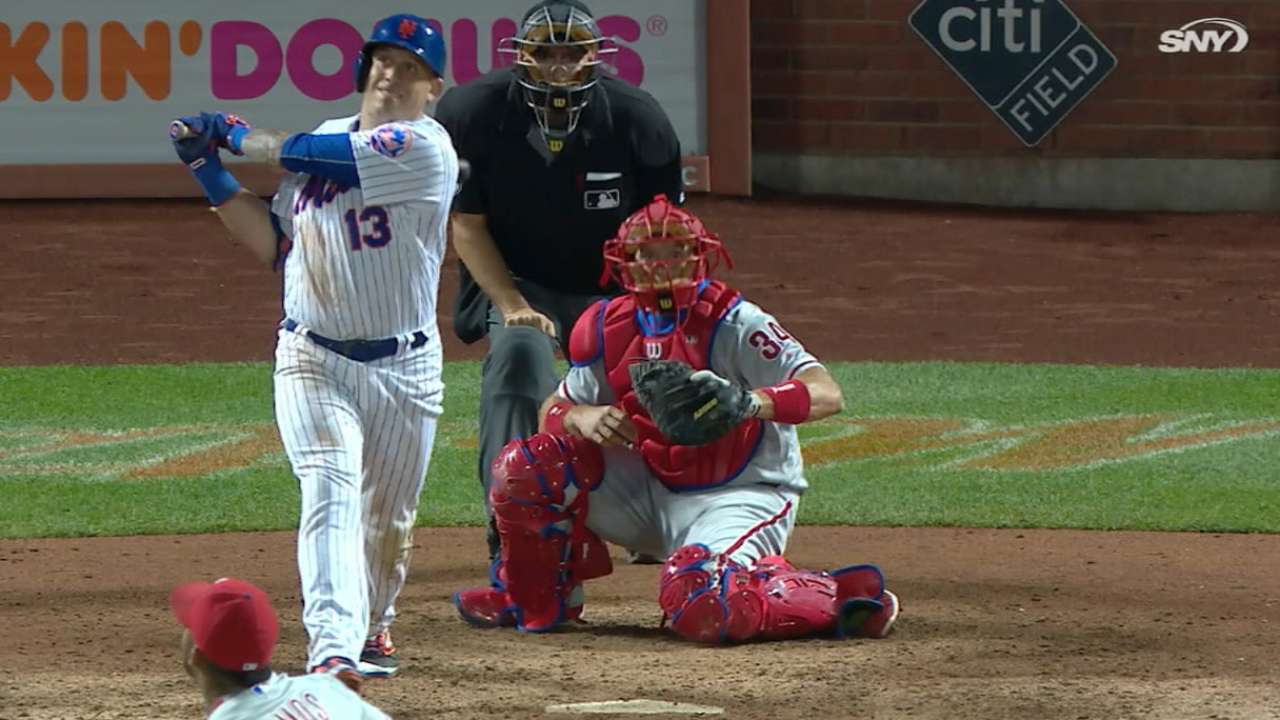 NEW YORK -- Though it will still be weeks before World Baseball Classic teams finalize their rosters for the March 2017 event, Major League Baseball recently announced a group of 30 players committed to the event.
None of them were Mets, and at least one of their most prominent players, Noah Syndergaard, has already declined an invitation. But that's not to say New York will be underrepresented on the upcoming world stage. The Mets have one player unofficially committed to playing, and at least five others who could still make final rosters. Here's an early look at who might still participate in the Classic for the Mets.
Asdrubal Cabrera, SS, Venezuela: Following a month and a half of rest, Cabrera made his Winter League debut Thursday in his native Venezuela, going 0-for-4 with three strikeouts. He has committed to play in the Classic, though neither the Mets nor Team Venezuela have made an official announcement. The risk? Cabrera spent much of 2016 playing through a nagging knee injury.
Jeurys Familia, RHP, Dominican Republic: As of this week, the Mets had not given Familia permission to participate in winter ball, which would allow him to loosen his arm in advance of the Classic. Now that Familia is through with the legal process stemming from his Oct. 31 arrest, permission to pitch could be forthcoming. But it remains to be seen if Familia will actually participate in the Classic. If he does, Team D.R. would be happy to have him at closer; Familia's 51 saves in 2016 were a record among Dominican-born pitchers.
Seth Lugo, RHP, Puerto Rico: Though Lugo is Louisiana born and bred, he has Puerto Rican ancestry on his father's side of the family. That makes Lugo eligible to pitch for Team Puerto Rico in the Classic, though there is no guarantee that he will.
Michael Conforto, OF, Italy: Italy has a history of loading up its roster with foreign players of Italian descent, and manager Marco Mazzieri recently said his 2017 wish list includes Anthony Rizzo, Francisco Cervelli, Daniel Descalso and others. One of those others is Mets outfielder Conforto, who has Italian heritage on his father's side of the family.
Brandon Nimmo, OF, Italy: Like Conforto, Nimmo is an American with Italian ancestry. Nimmo said Wednesday that he had yet to have any contact with Team Italy, but there's a chance the Italian team invites him to play. If that's the case, Nimmo said, he will be interested.
Ty Kelly, IF, Israel: Had Kelly not been a September callup for the Mets, he would have been a key part of Team Israel's qualification games. As it was, Israel qualified without him, advancing to the main March tournament. Once again, Kelly's services will be in demand as an American-born big leaguer with Jewish ancestry.
Anthony DiComo has covered the Mets for MLB.com since 2008. Follow him on Twitter @AnthonyDiComo and Facebook, and listen to his podcast. This story was not subject to the approval of Major League Baseball or its clubs.