MLB.com Columnist
Terence Moore
Time has come to put Raines in Hall of Fame
Outfielder is making his final appearance on the writers' ballot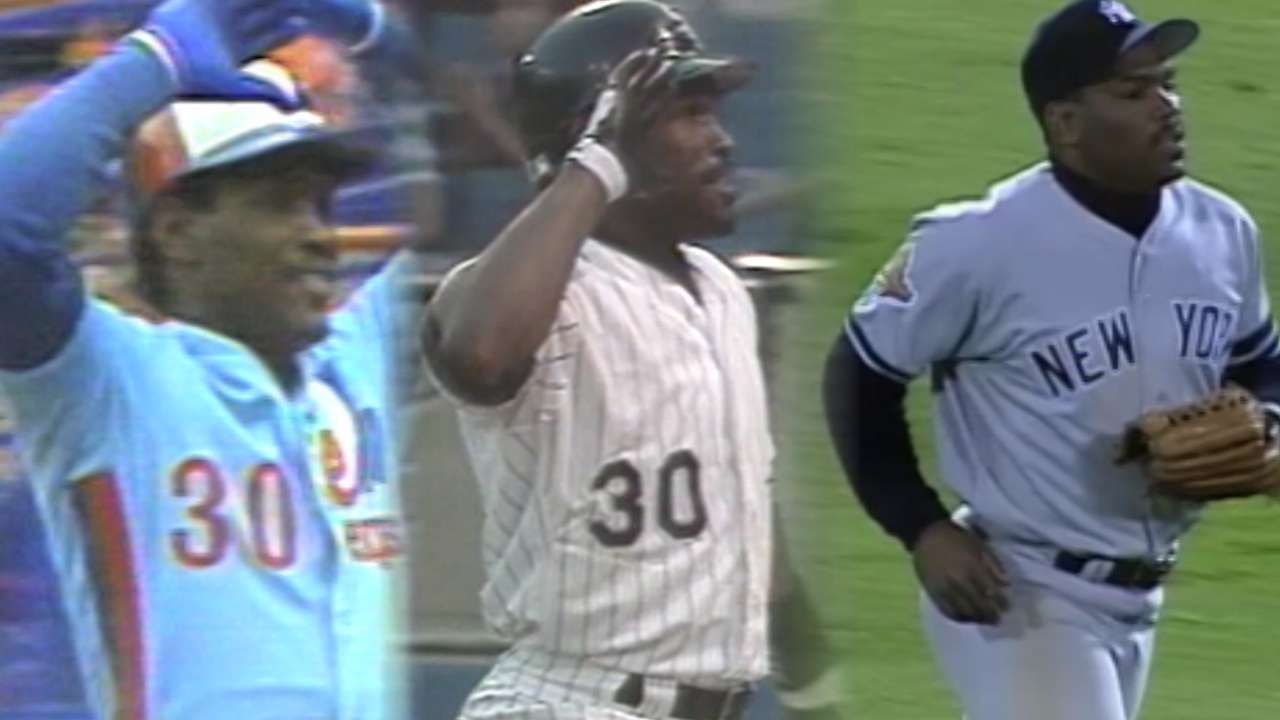 OK, it's time to make Tim Raines more than just a tease every December regarding Cooperstown. The only person who gets overlooked as much by my fellow Baseball Hall of Fame voters as Rock is Crime Dog. Since Fred McGriff has two more years of eligibility, I'll save that rant for later.
As for Raines, Rock or whatever you wish to call him, I'm hoping we all can refer to the former pride of the Montreal Expos as "Hall of Famer" on Wednesday, Jan. 18, when the official word comes. There are at least 808 reasons (you know, his number of career stolen bases) for Raines to join the Hall of Fame with Rickey Henderson, Lou Brock and Ty Cobb, the only players with more career steals than Raines. Simply put, Raines is the only player in baseball history not in Cooperstown with that many stolen bases.
Are you listening, fellow Hall of Fame voters? We have no time to waste, because this is Raines' final season on the writers' ballot. I've done the same thing for the last nine years, including earlier this month: I've opened my envelope from the Baseball Writers' Association of America, I've placed a check mark on the box next to Raines' name, and I've sighed over the thought that Rock hasn't been bronzed after all of these years.
• Complete Hall of Fame coverage
Raines is trending in the right direction, though. You need 75 percent of the ballots cast for entry into the Hall of Fame, and he went from 55 percent two years ago to 69.89 last year. That was 23 votes shy of Coopertown's village limits, so we can do this. We HAVE to do this for so many reasons.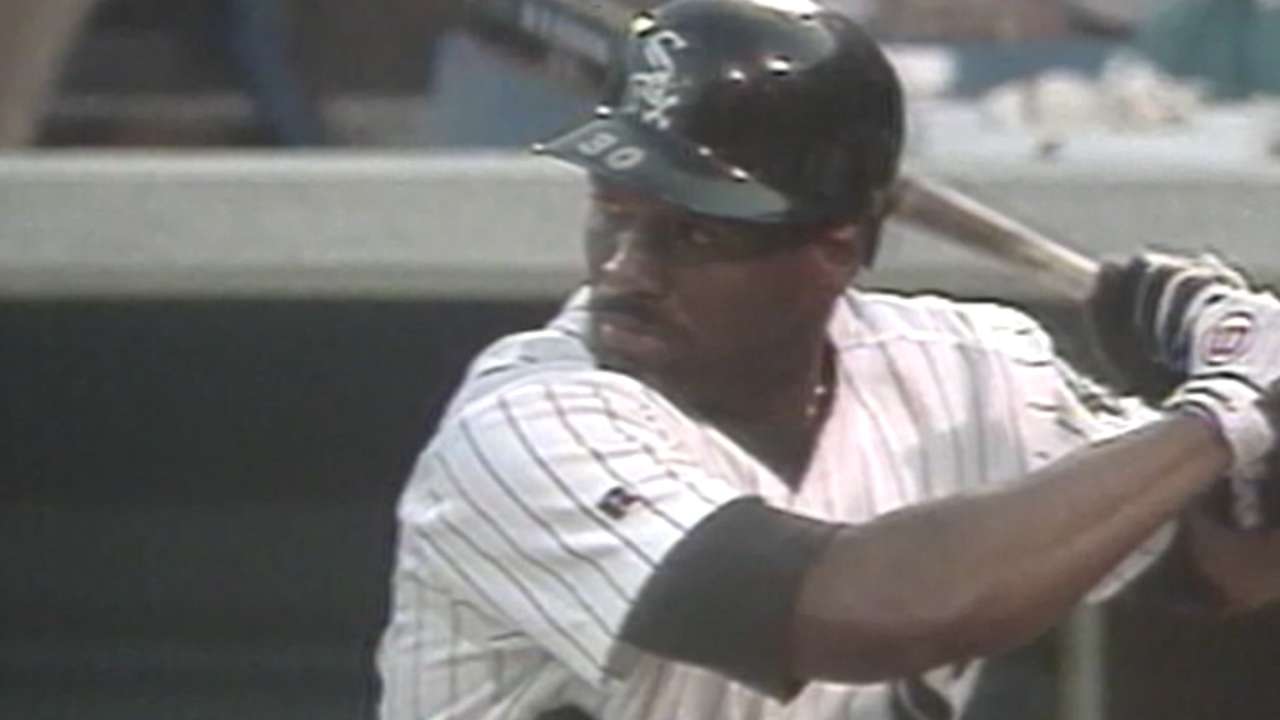 Let's start with fairness, which means Hall of Fame voters should stop their habit of comparing and contrasting Raines with Henderson -- just because they both were leadoff hitters, they both played left field, they both thrived on speed, they both were in the same era, and they both lasted forever (25 years for Henderson, 23 for Raines) in the Major Leagues.
There was just one Rickey, the greatest leadoff hitter ever, and nobody ever will surpass the Man of Steal who holds a slew of all-time Major League records, ranging from career stolen bases to leadoff homers. Henderson led the American League in steals 12 times. He made 10 trips to the All-Star Game. He collected three Silver Slugger Awards, and he won a Gold Glove Award in left field in 1982. Not only that, but Henderson was the AL's Most Valuable Player in 1990, and he managed more than 3,000 hits, complemented his speed with power (297 homers) and he played on two World Series championship teams.
Actually, Raines is within a few legged-out bunts to first base of Henderson in several of those categories. He played in just three fewer All-Star Games than Henderson at seven, and he grabbed one Silver Slugger Award to the other guy's three. Even though Raines never won a Gold Glove like Henderson, he still was considered a solid left fielder who once led the NL in assists.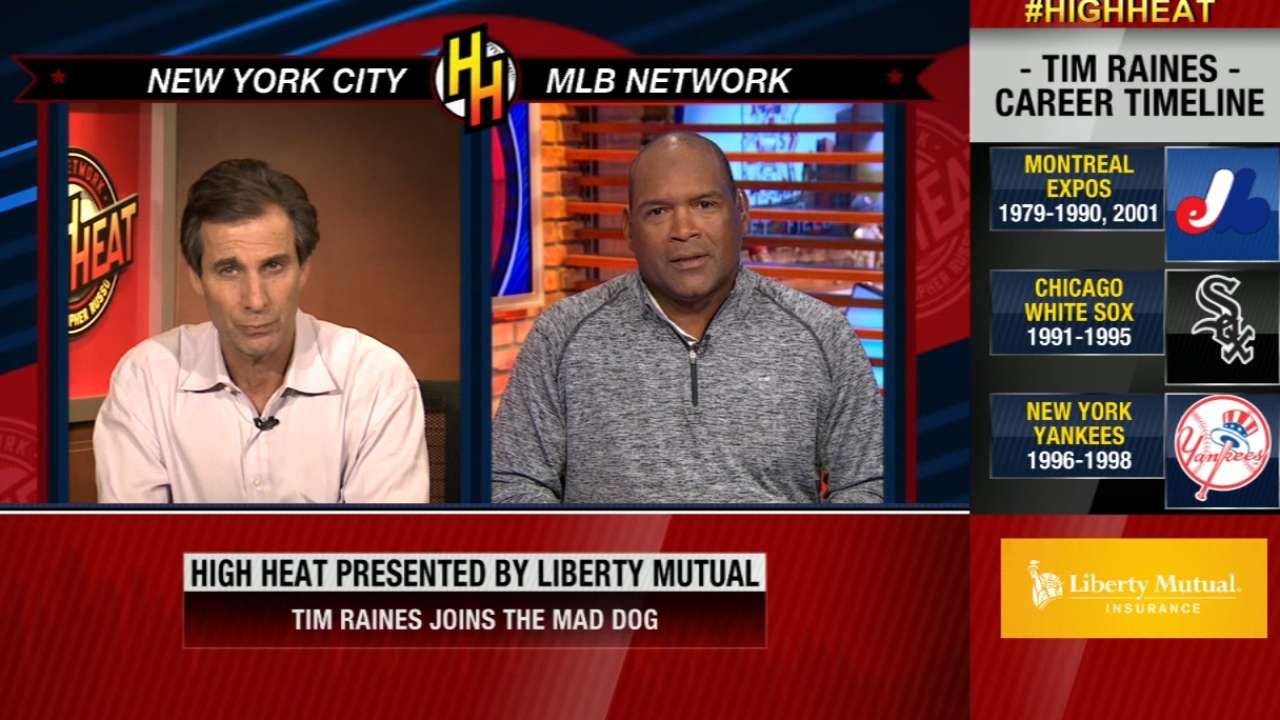 Now prepare to gasp, because I'll add everything above to this: In some ways, Raines surpassed Henderson. He played on one more World Series championship team than the Man of Steal, and while he never matched Henderson by taking league MVP Award honors for a season, he did get votes for that award after seven different years. He also was named MVP of an All-Star Game, which never happened to Henderson. Then, there is Henderson's .279 lifetime batting average to Raines' .294.
Along these lines, I'll save a couple of things for last. After Raines made his Major League debut by playing a few games with the Expos in 1979 and several more in 1980 before his first full season in 1981, he stole 27 consecutive bases without getting caught. Whether or not that's a Major League record for stolen bases to start a career, the Elias folks can't verify for sure. Even so, they did confirm Henderson had his first steal when he joined the A's in 1979, but they said he was thrown out a few days later in Attempt No. 2.
Another edge to Raines. The same goes for something else regarding two players mostly noted for their ability to use their swift legs to make life miserable for opposing pitchers and catchers. Henderson was successful 80.76 percent of the time during his steal attempts.
Raines was at 84.7 percent.
Consider, too, that among those with at least 300 steal attempts, only current Astros slugger Carlos Beltran's success rate of 88.1 is higher than that of Raines.
That's all good enough for me to place Raines in the Hall of Fame, like right now, but if you're still not convinced, how about this? From the early through the mid-1980s, Raines joined Expos teammates Gary Carter and Andre Dawson, along with Eddie Murray, Robin Yount, Wade Boggs and Cal Ripken Jr., as the most consistently potent everyday players in the Major Leagues.
Only one player in that group isn't in Cooperstown.
Uh huh.
Terence Moore is a columnist for MLB.com. This story was not subject to the approval of Major League Baseball or its clubs.