Odubel, Phils both benefit from extension
Herrera receives financial security, while club locks down control of proven premium CF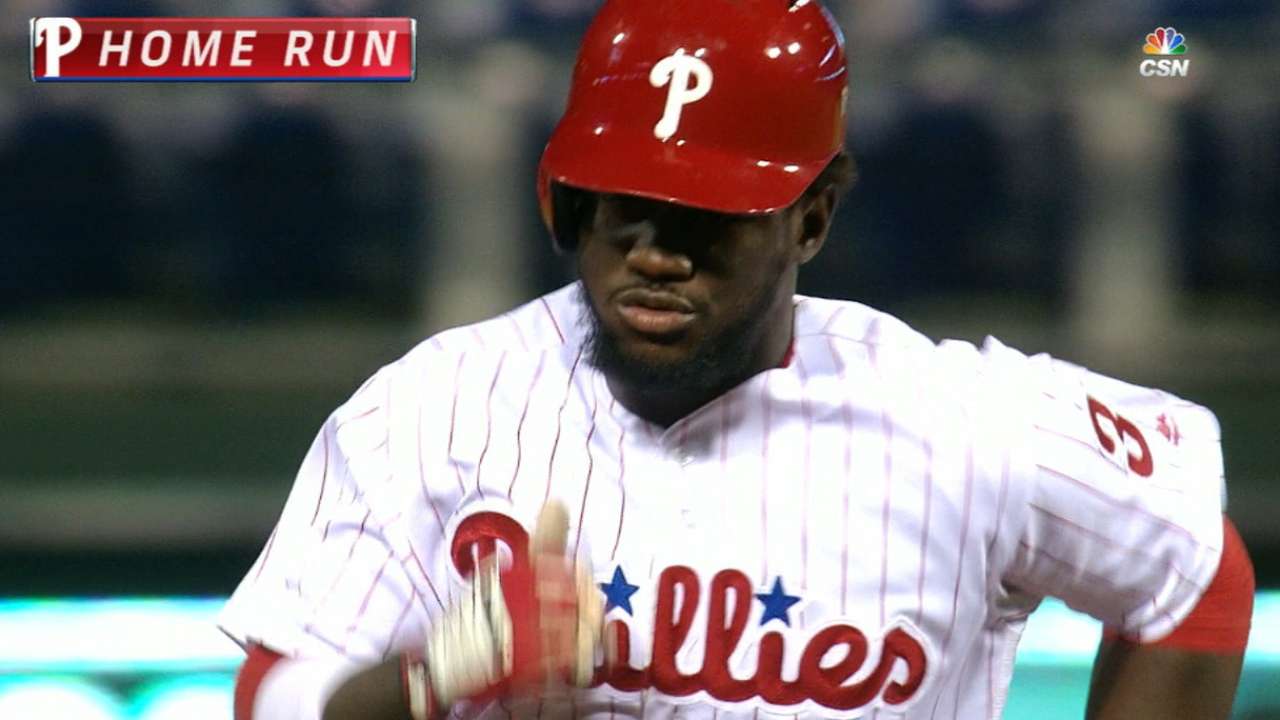 PHILADELPHIA -- It made perfect sense for the Phillies to sign Odubel Herrera to a five-year, $30.5 million contract extension.
First and foremost, Herrera, 24, has been remarkably productive in his first two big league seasons. His 7.8 Wins Above Replacement from 2015-16 ranks 38th in Major League Baseball according to FanGraphs, just behind players like Robinson Cano (8.1), Daniel Murphy (8.0) and Dexter Fowler (8.0). Simply put, if Herrera maintains that level of production, or improves upon it, he will be a perennial National League All-Star team candidate. Any team would love a player like that.
"This boiled down to two things: what type of player is Odubel and what type of person is Odubel," Phillies general manager Matt Klentak said Friday morning at a news conference at Citizens Bank Park. "As many of you know, this guy can do just about everything on the field. He can hit, he can run, he can play defense, he's growing into some power.
"And as important as maybe all those factors are, he plays with energy. And for a young team like ours, the culture we're trying to build, the style of play that this young man produces on the field, that's something that's very important to this franchise."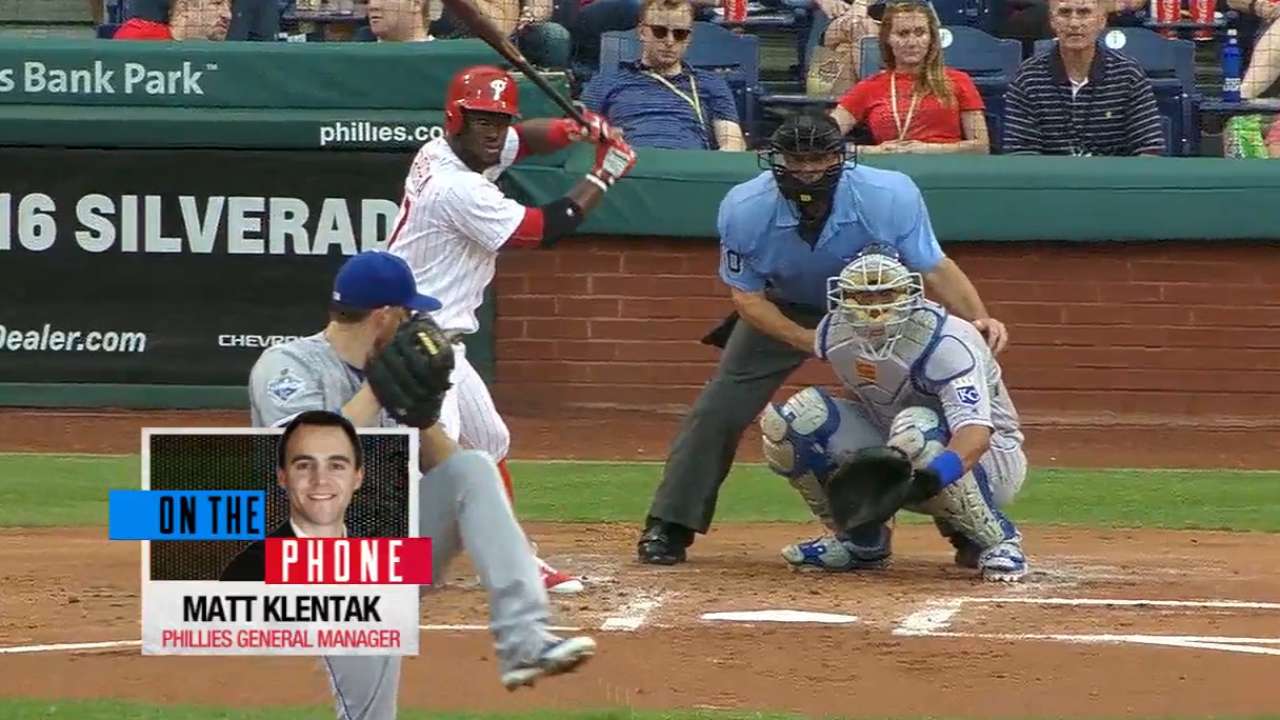 But the contract, which began to take shape shortly before Thanksgiving, is also very club friendly. It has an average annual value of $6.1 million, which is in line with deals utility players Steve Pearce ($6.25 million AAV) and Sean Rodriguez ($5.75 million) signed this offseason. Of course, the biggest reason Herrera's average annual value is so reasonable is that the Phillies bought out the four years before Herrera could have become a free agent, which is when teams have tremendous financial leverage.
But the Phillies also bought out Herrera's 2021 season at $10 million, which would have been his first season post-free agency, and they have an $11.5 million club option (or a $2.5 million buyout) for '22 and a $12.5 million club option (or a $1 million buyout) for '23.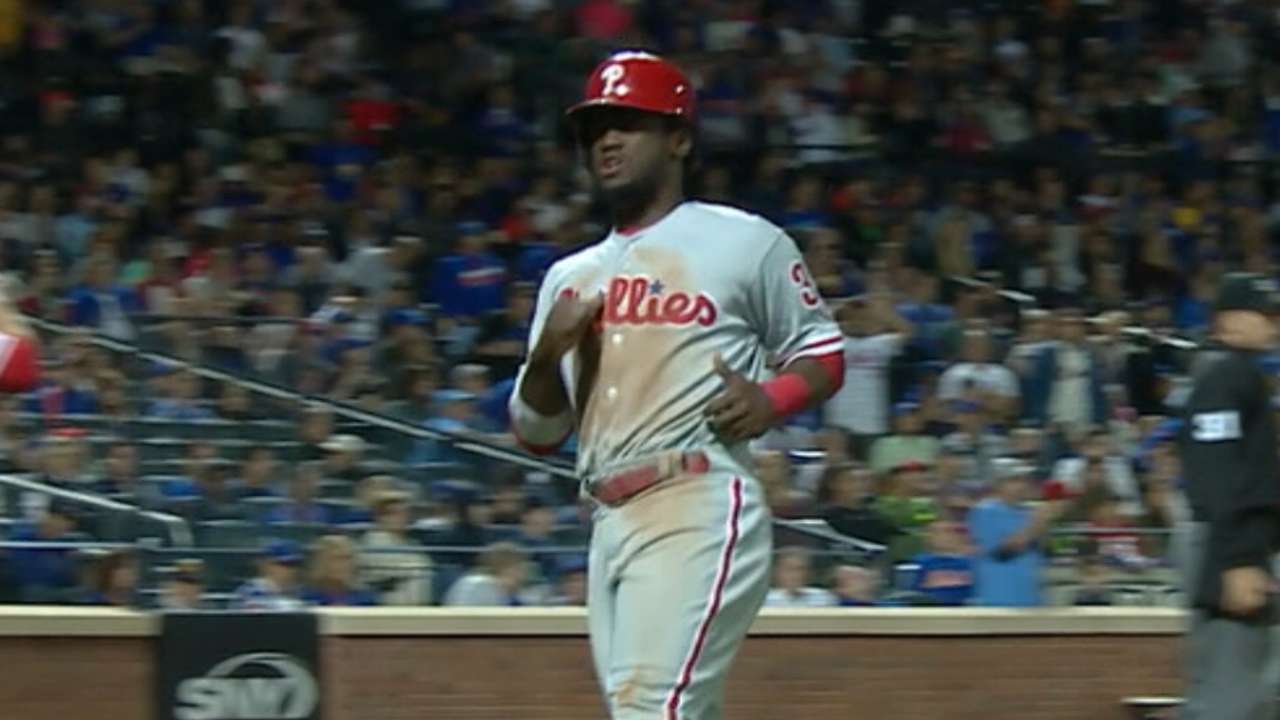 If both options are exercised, Herrera's deal will be worth $52 million over seven years.
If Herrera had not signed a contract extension and maintained his level of play before becoming a free agent following the 2020 season, he could stand to make much more on the open market. But there is something to be said for financial security, something Herrera, whom the Phillies selected with the eighth pick in the 2014 Rule 5 Draft, now has.
"You never know when this opportunity is going to come again," Herrera said through a translator. "It was a good chance to sign a deal, and this opportunity only comes once."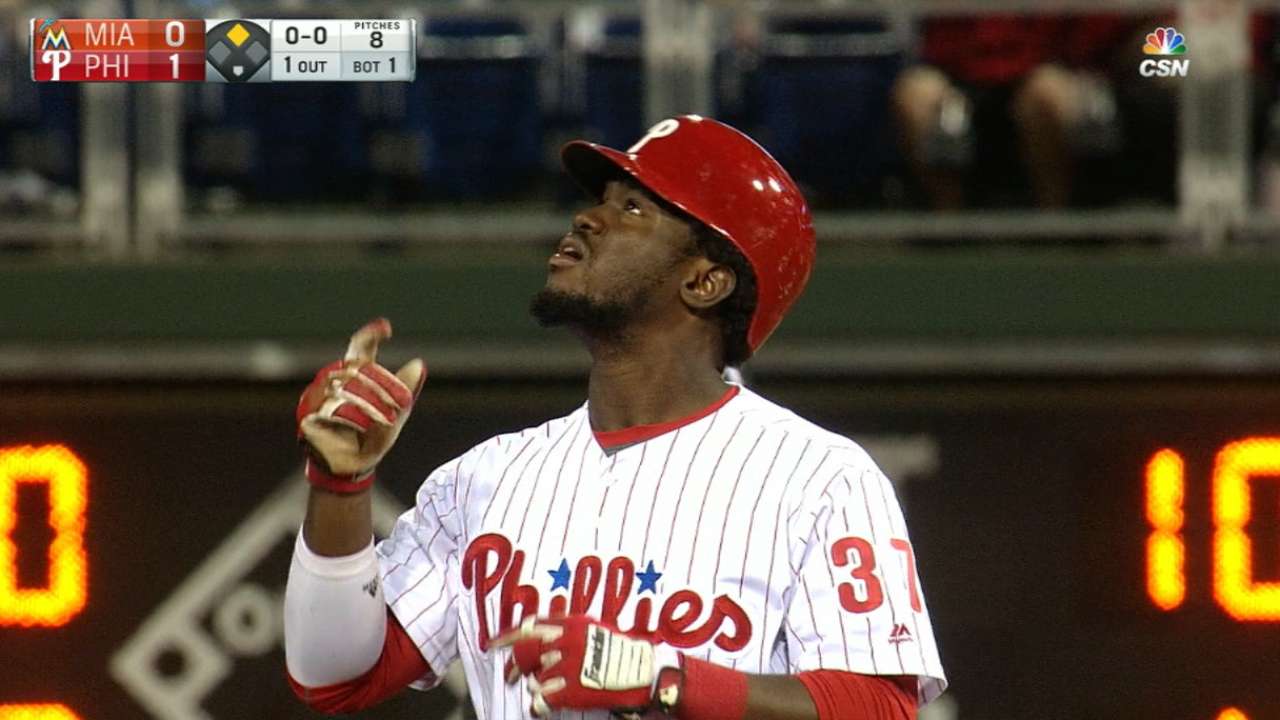 And Herrera's contract hardly hinders the Phillies' opportunities to make moves moving forward. He is their only player signed beyond 2017.
In fact, the cost certainty of Herrera's deal could improve it. The Phillies now know they won't be overpaying to keep Herrera in a Phillies' uniform, and they've got a top quality center fielder -- a premium position -- signed through 2021 and possibly through '23.
The structure of the deal makes a potential Herrera trade easier, as well. The deal not only is club friendly to the Phillies, it's club friendly to every other team, too.
The contract is without a no-trade clause, which is important.
But what about the Phillies' talented crop of outfielders coming up through the system, including Roman Quinn, Nick Williams, Dylan Cozens, Mickey Moniak and others? Simply put, it would be foolish for a team not to lock up a player as productive as Herrera based on the potential of unproven commodities (see: Domonic Brown, once one of the top prospects in baseball). If Moniak -- the Phillies' No. 2 prospect, per MLBPipeline.com -- fulfills his potential as the No. 1 overall pick in the 2016 Draft, then it will be a nice problem for the Phillies to have.
"This is the type of commitment for an organization like ours that we should make over and over again," Klentak said. "Again, it's because of the quality of the player, quality of the person, our market size, this is the type of opportunities we should be exploring. I'm not worried at all on its impact on our ability to spend on players down the road. If Odubel Herrera continues to perform the way he has performed over the last two years, we're going to be thrilled to run him out there for years."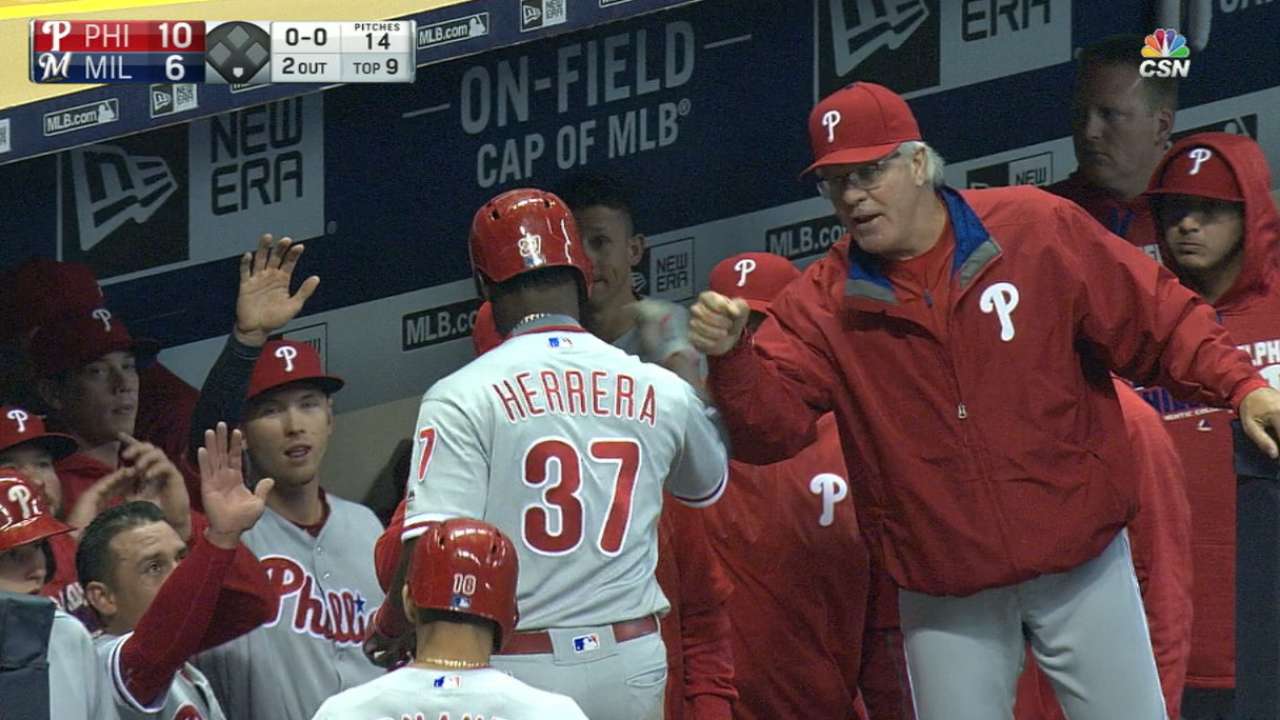 Herrera said he will remain focused and motivated throughout the term of his contract. He knows, even if both options are exercised, that he could still sign one more big contract in the future.
"Sometimes teams in smaller markets have no choice that if they would want to extend their own players, particularly players that they view as significant contributors in the future, to sign them early in their careers, where larger market teams they have the ability -- at least financially -- to wait a little bit longer," Klentak said. "By market size, we would certainly skew towards the other end of the spectrum.
"What it boils down to is … a belief in the person. We believe that what Odubel has demonstrated to us over the last couple years with his work ethic and his on-field abilities and energy level, this is a player that should not be affected by a contract like this. We strongly believe that. If we didn't believe that, we would not have done this."
Todd Zolecki has covered the Phillies since 2003, and for MLB.com since 2009. Follow him on Twitter and listen to his podcast. This story was not subject to the approval of Major League Baseball or its clubs.