Scherzer excited to reunite with Leyland on Team USA
Reigning NL Cy Young Award winner likely to be staff ace in World Baseball Classic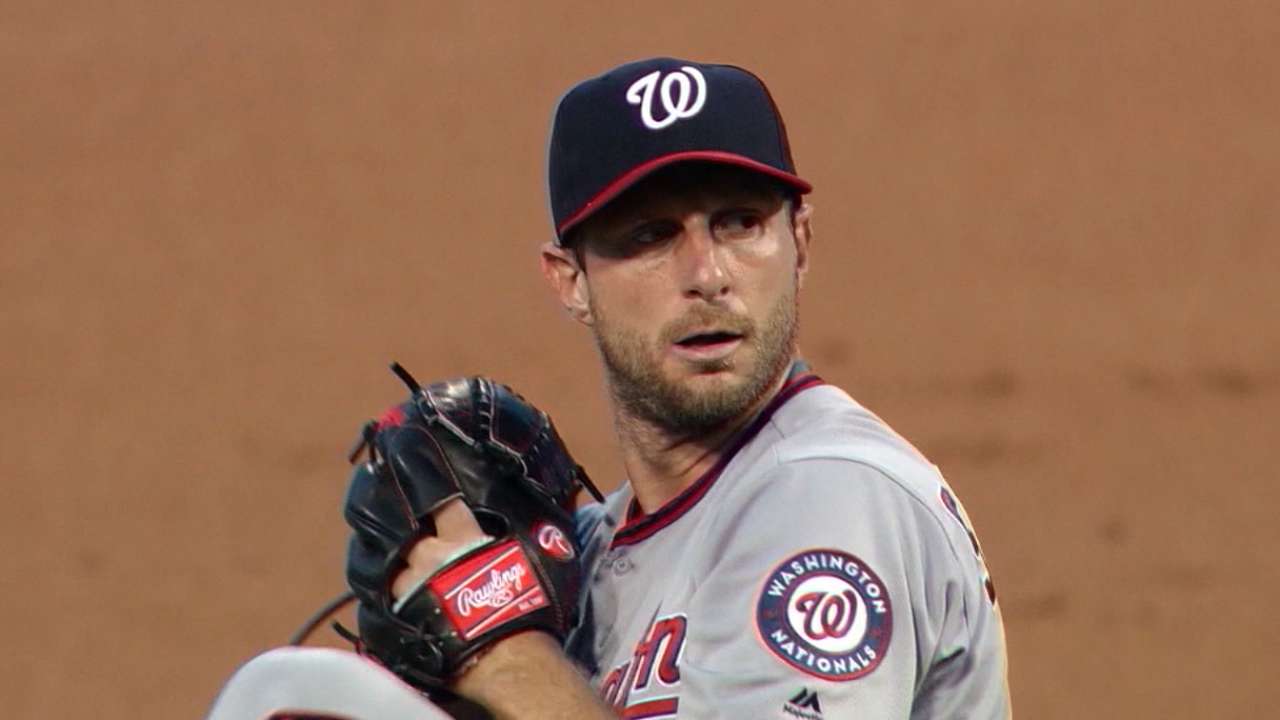 WASHINGTON -- It was an easy decision for Max Scherzer to pitch in the 2017 World Baseball Classic, even though he led the National League in innings in '16 and has thrown at least 214 innings every season since '13.
"When Jim Leyland calls -- and I have so much respect for Jim Leyland -- when he asked me to play, you don't say no," Scherzer said, referring to his former Tigers manager and the skipper for Team USA.
Scherzer played under Leyland and pitching coach Jeff Jones, who will also coach Team USA, for four seasons from 2010-13. Scherzer has called Leyland one of his favorite managers of all-time, and he was excited to play under them again this spring.
Scherzer was also enticed by the opportunity to represent Team USA after watching from afar and seeing the passionate fanbases and the atmosphere at the stadiums.
"I still don't know exactly when those games exactly happen or how much they're asking of me," he said. "I've just seen different games and videos where the fans are going crazy -- especially in the Latin American countries -- so it just seems like such an environment like that is what I want to pitch in."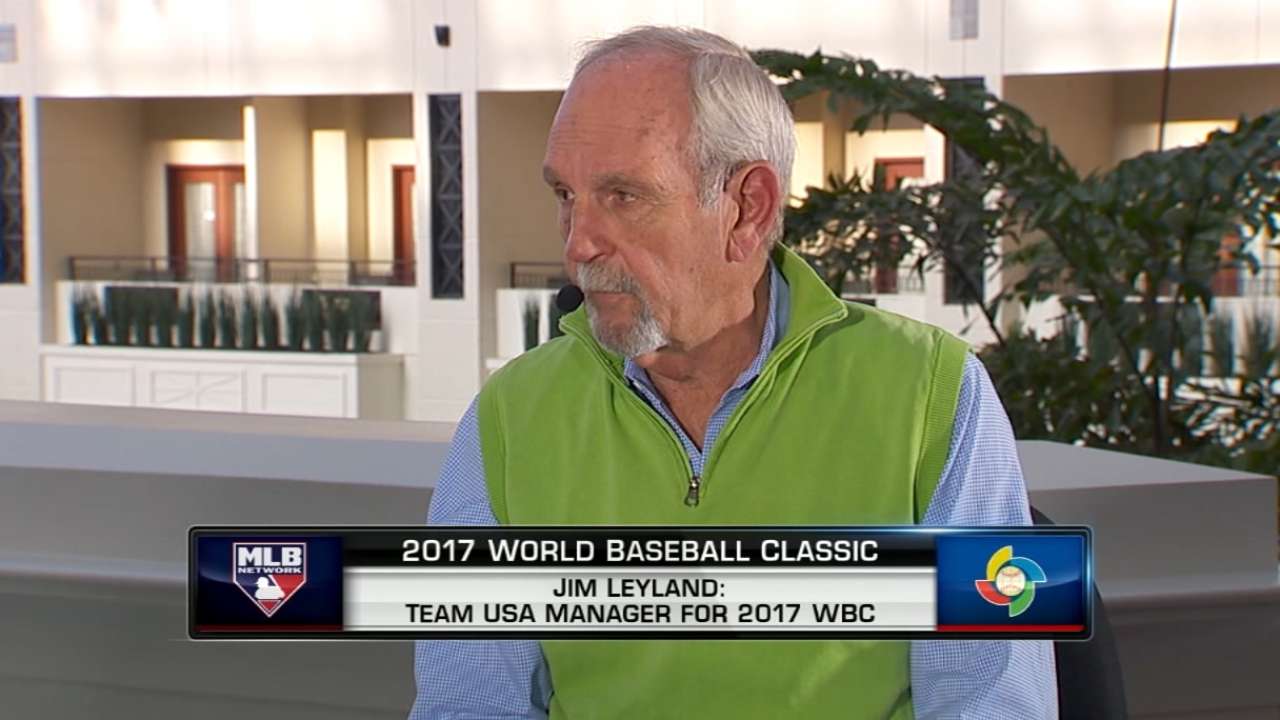 The Nationals believe Scherzer is built for the long haul, because of the way he prepares himself and the diligence he takes in caring for his body and arm. He's enjoyed remarkable health and endurance since his first season as a full-time starter in 2009, and he has yet to land on the DL since that point.
The Nationals have enjoyed how reliable he has been during his first two seasons in Washington, knowing not only that he will take the ball every fifth day, but that he can also be counted on to pitch deep into games. Last season, Scherzer threw an NL-high 228 1/3 innings, plus 12 more innings during the NL Division Series.
Despite his commitment to the WBC, which begins for Team USA at Marlins Park on March 9, Scherzer is still planning on having a fairly normal offseason, even if he is not sure exactly what adjustments he will have to make.
"I'm not planning on doing anything different until I really find out the details of where they need me to be," Scherzer said. "But for me, it's just where I'm at in my throwing program."
Jamal Collier covers the Nationals for MLB.com. Follow him on Twitter at @jamalcollier. This story was not subject to the approval of Major League Baseball or its clubs.