MLB.com Columnist
Barry M. Bloom
As known quantity, Chapman a perfect fit for Yanks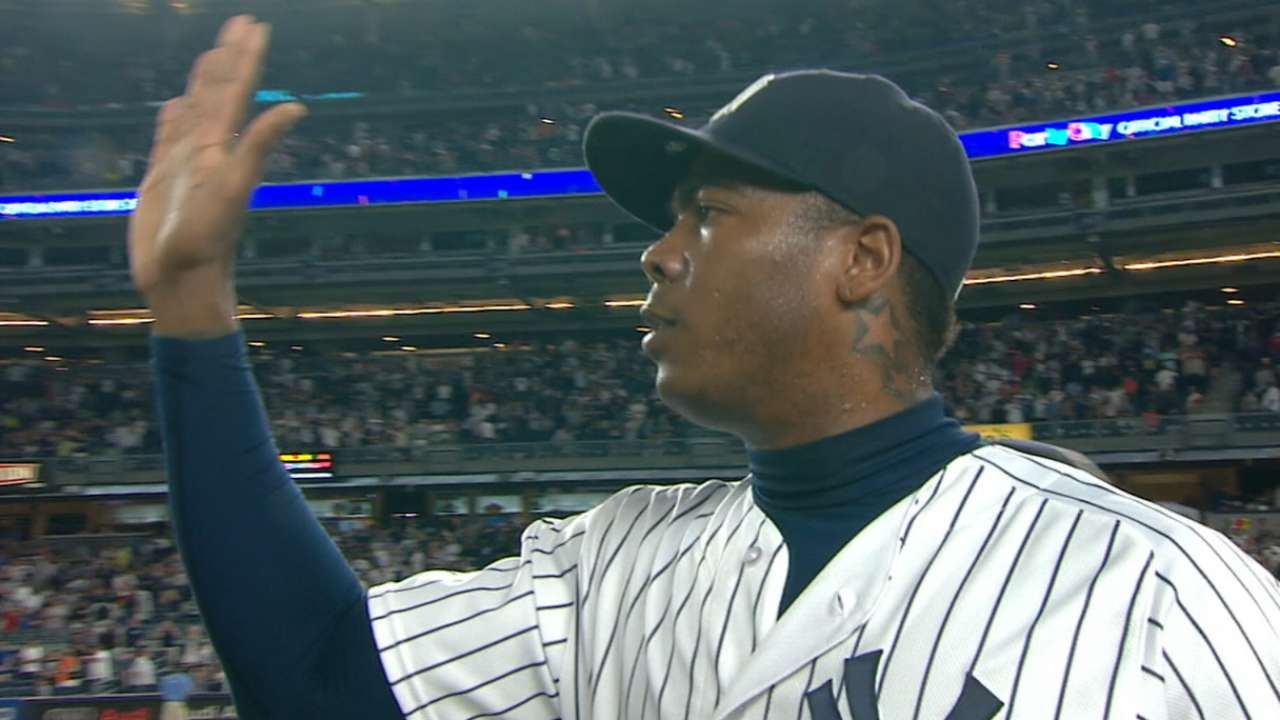 NEW YORK -- Aroldis Chapman is officially back in the Yankees' fold for the next five years, and even though the "No Run BMC" gang is not intact, Tyler Clippard, Dellin Betances and the hard-throwing left-handed Cuban should make a formidable bullpen trio for the coming season.
It's a great signing for the Yankees at $86 million -- $15 million a season and $1 million of an $11 million bonus to be paid in 2017. Chapman has an opt-clause in the contract after the '19 season, but in a conference call on Friday, Chapman said he's not even thinking about that.
"That's [three] years from now," he said through an interpreter. "That's a long time."
Chapman was 3-0 with 20 saves, a 2.01 ERA and 44 strikeouts in 31 1/3 innings over the 31 appearances for the Yankees in 2016. Since the Yankees traded him to the Cubs on July 25, the signing came with no Draft pick compensation. That also made Chapman a better fit than Kenley Jansen, who decided to re-sign with the Dodgers.
"Chap handled New York -- not everybody obviously can," general manager Brian Cashman said about the pending signing last week on the final day of the Winter Meetings. "That was not in question. He came through. He proved that. There was an attractiveness to his availability in the market place, because it didn't have a Draft pick attached to him. We know him, and that's why we focused on him a little bit more than others."
Even with the free-agent additions of Chapman and projected designated hitter Matt Holliday for one-year and $13 million, the Yanks should be in their best financial shape in more than a decade. They have shed about $70 million in player payroll since this past season's non-waiver Trade Deadline, and for the first time in the competitive balance tax era, should dip under the new $195 million threshold and not have to pay any taxes on the acquisition of players above that figure.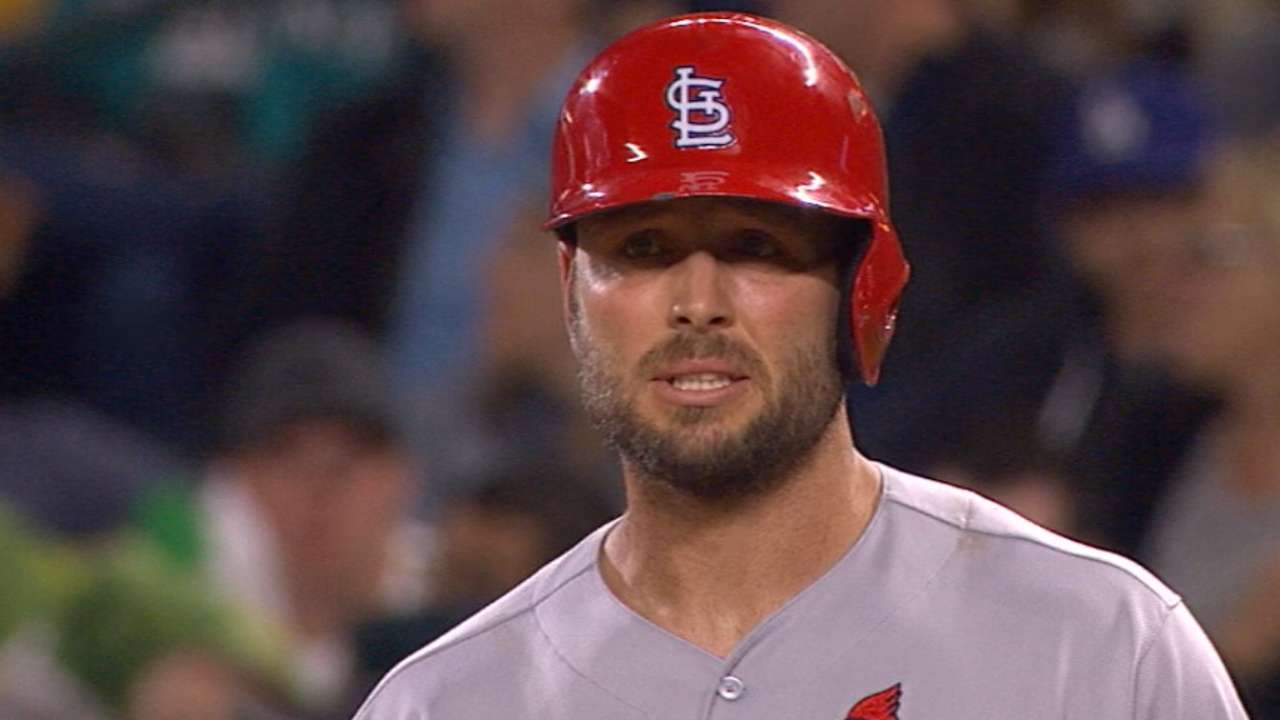 And after the 2017 season, an additional $46 million -- Alex Rodriguez at $21 million and CC Sabathia at $25 million -- will come off the books.
Without any further additions, the Yankees are already younger and much more athletic than they were at the start of the past season, which they opened 8-16, their worst start since 1982.
During the month of April, the Yankees were without Chapman, who was suspended for the season's first 30 games under Major League Baseball's Domestic Violence Abuse Policy. When the Yankees had to make a decision about their chances to contend, Chapman was traded to the Cubs. Andrew Miller was swapped to the Indians only six days later.
• Rogers: Aroldis strategy brilliant on Cashman's part
Unexpectedly, the Yankees made a spirited run and were just four games behind the Red Sox in the American League East when they traveled to Boston for a four-game series that opened on Sept. 15. Betances blew the save and lost the game that night, and then the Yanks were swept at Fenway and wound up missing an AL Wild Card spot by five games.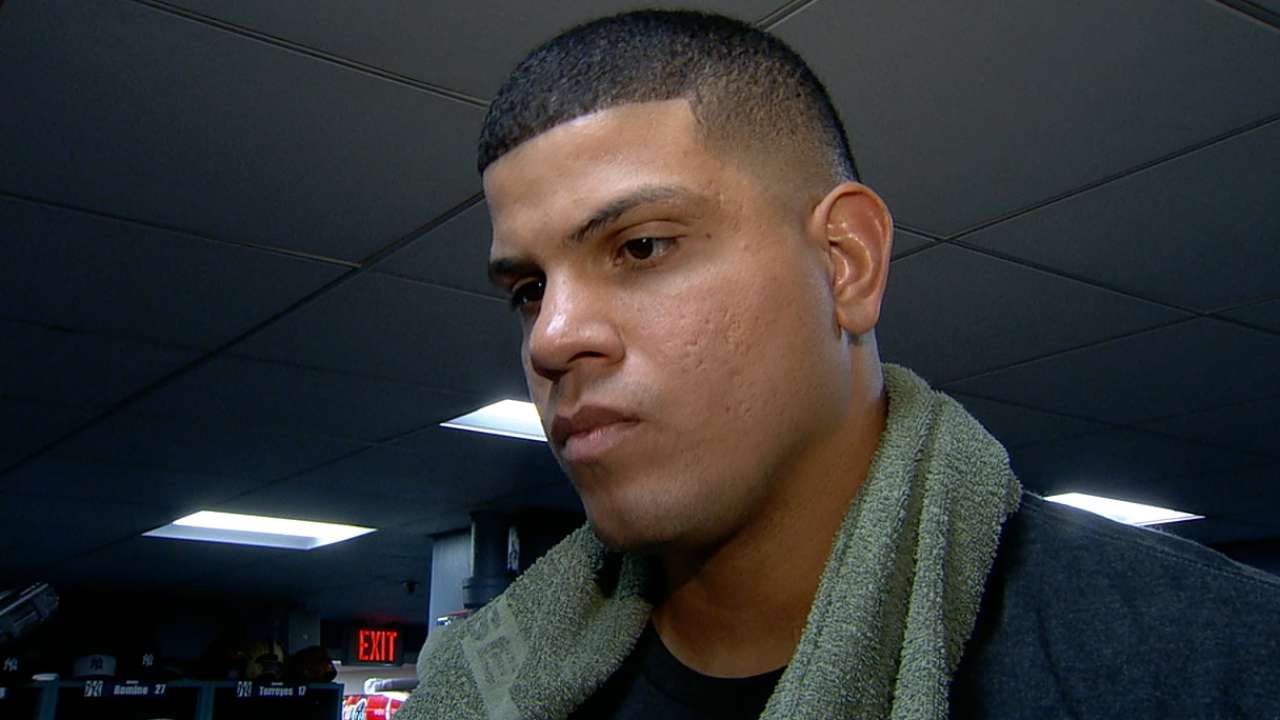 There's no way of knowing whether Chapman's presence in April and September might have made a difference in the Yankees going to the playoffs. But these are the facts: when Chapman closed for Miller and Betances, the Yankees were 19-2 this past season. And Miller and Chapman both were key elements to the Indians and Cubs in an epic World Series.
"That's a tough question," Chapman responded when asked about all that missed time with the Yankees. "I watched some of the players come up and do a really good job, so it's hard to say if I had stayed or if I had played in April if it would've helped or not. But it did end up being very close."
Chapman certainly made a big difference in Chicago. He said on Friday that he wasn't particularly happy about the way Cubs manager Joe Maddon used him for multiple innings and on successive days in the World Series. But there's no doubt that when the Cubs were on the brink of elimination in Game 5 at Wrigley Field, Chapman's closing 2 2/3 innings of one-hit, four-strikeout ball in a critical 3-2 win saved the season and spun the Cubs on to their first World Series victory in 108 years.
Maddon used Chapman again for multiple innings in Games 6 and 7, and in the final game, he gave up the two-run homer to Rajai Davis that tied the game at 6 in the eighth inning.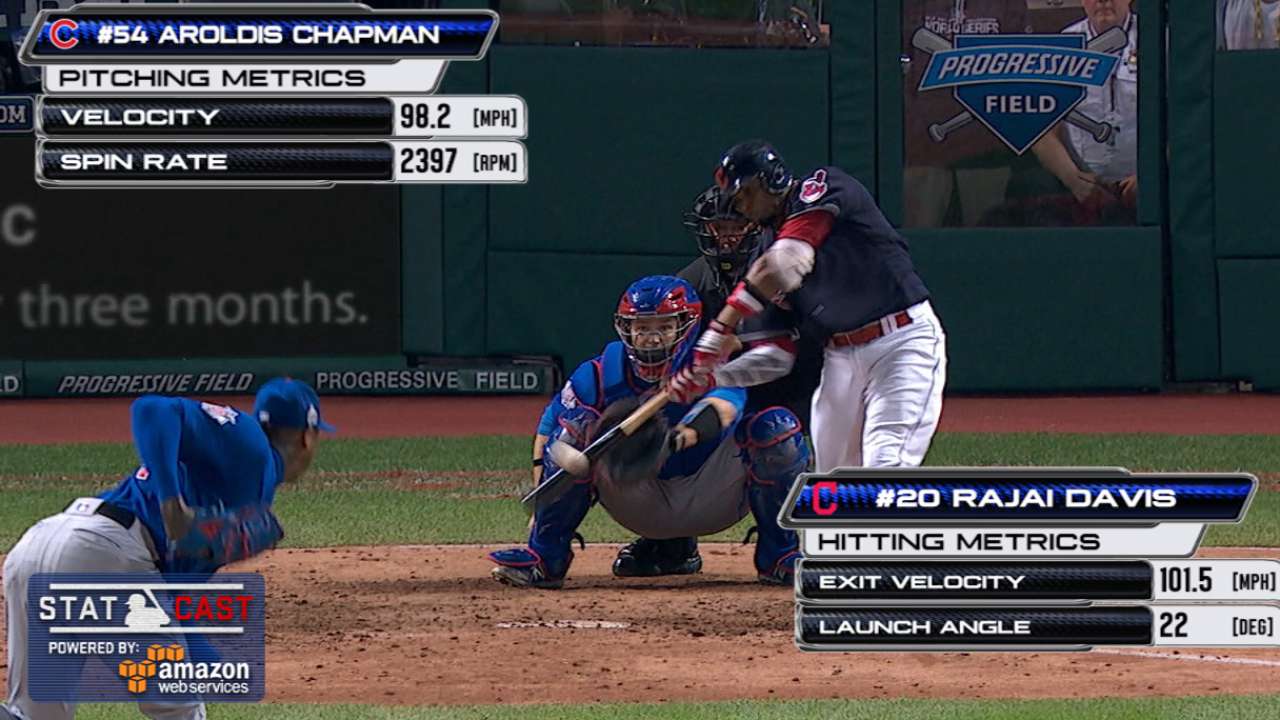 "I believe there were a couple of times I shouldn't have been in the game, and he put me in," Chapman said, referring to Maddon's decisions. "Personally, I don't agree with how he used me. But he is the manager and he had the strategy. My job was to be ready."
• CC had 'good sense' Chapman would return
Chapman, 28, said his seemingly elastic arm is no worse for the wear. After all, he added only 15 2/3 more innings in the postseason, giving him 73 2/3 total innings from his return on May 9 to the end of the World Series.
And he'll be back to the good graces of Yankees manager Joe Girardi, who only used him twice this past season for more than an inning.
Girardi and Cashman loved having him here, and Chapman loved wearing the pinstripes.
"I'm happy to be back," Chapman said. "I wanted to come back to the team. I wanted to be a Yankee again."
It should be a win-win for everybody.
Barry M. Bloom is a national reporter for MLB.com and writes an MLBlog, Boomskie on Baseball. Follow @boomskie on Twitter. This story was not subject to the approval of Major League Baseball or its clubs.