After nixed deal, Tribe eases prospects' minds
Players appreciate club's approach in wake of Lucroy declining trade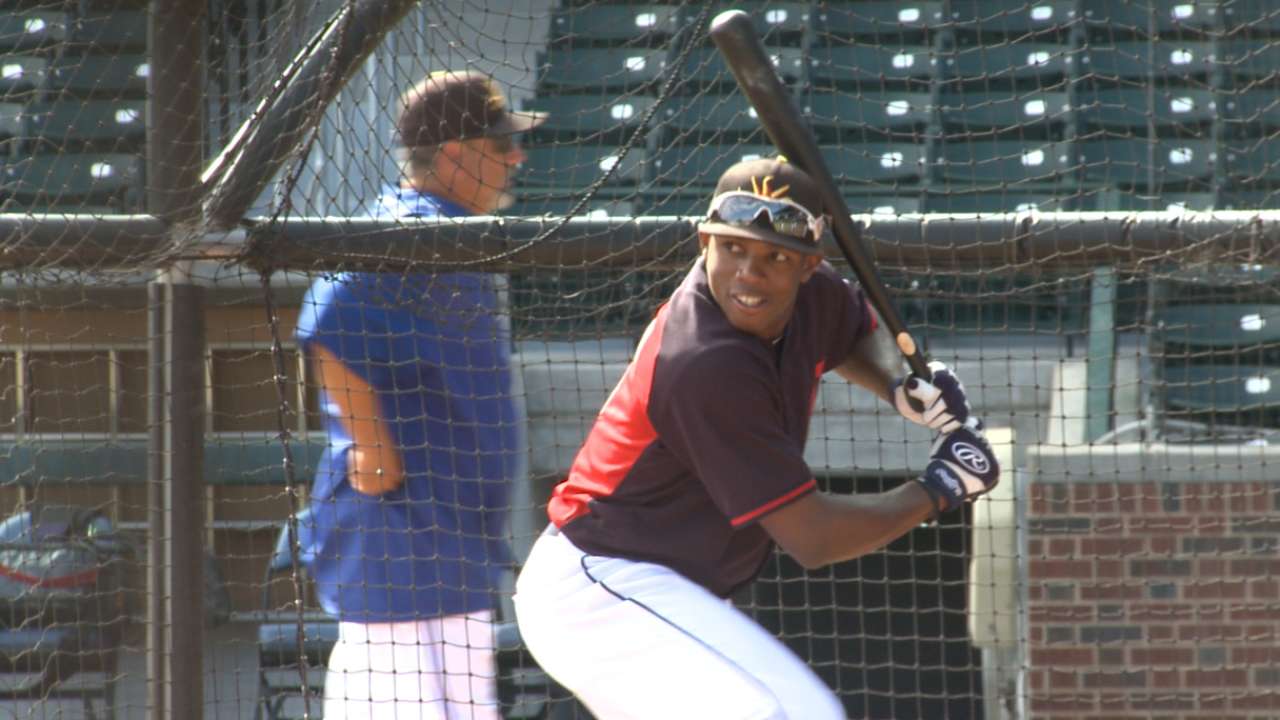 CLEVELAND -- Players are typically kept in the dark when it comes to trade rumors. Just like baseball fans, they are often left monitoring news sites and social media for updates. If they have been traded, the hope is that their phone will ring with a call from the team before their name scrolls across a TV screen.
Greg Allen had heard his name mentioned -- his family and friends made sure to keep him updated on what rumblings were out there -- but his phone had yet to buzz. Sitting inside the clubhouse at Canal Park, where Allen and his Double-A Akron teammates were watching MLB Network, the young outfielder found out that catcher Jonathan Lucroy had blocked a trade to the Indians on July 31.
There was a sense of relief mixed with a bit of confusion.
"There were a whole lot of unknowns," Allen said. "When I saw he had vetoed the trade, I obviously didn't really know what was going to happen next, if there was going to be a counter offer or different things like that. It was pretty crazy to be a part of."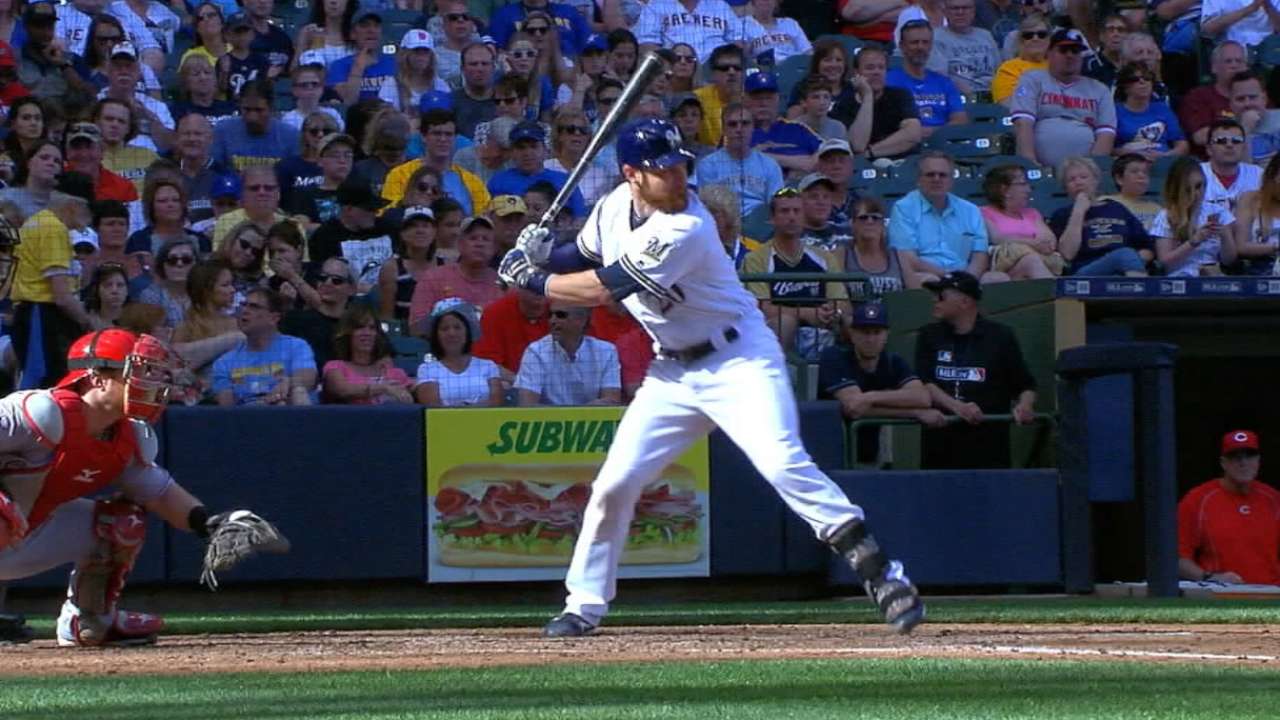 The Indians are one of the best teams when it comes to keeping information close to the vest, but information leaks are as old as the game itself. Leading up to the Aug. 1 non-waiver Trade Deadline, Allen and fellow prospects Francisco Mejia, Yu-Cheng Chang and Shawn Armstrong all heard they were part of the package that was going to bring Lucroy from the Brewers to the Indians. Then, Lucroy nixed the deal, the players stayed put and that was that.
In the aftermath of that very public ordeal, though, the players were surely left wondering about their respective futures. Front-office leaders like assistant general manager Carter Hawkins (the farm director at the time), along with assistant directors of player development Alex Eckelman and Eric Binder, plus the coaches at each level, had to explain what happened to the players.
"We spent a lot of time [on that]," Indians general manager Mike Chernoff said. "Our coaches did a tremendous job with those guys. [They helped] them understand that this is a positive, that this is their careers taking off and teams really like them and we really like them. Our coaching staff, Carter, those guys did a tremendous job."
Allen said the message was received, and it made sense to the players involved.
"They definitely reiterated that message," Allen said, "the fact that it wasn't getting rid of guys, but more so a compliment to those guys that were involved. Especially in that trade with myself, Yu-Cheng Chang, Francisco Mejia, guys who have pretty good resumes on their own. It just kind of speaks to that. So, I think just being included in that conversation, kind of other teams taking note, and kind of seeing some value in you, it's not a bad thing.
"I'm just happy and fortunate that I'm still with this group of guys and this organization."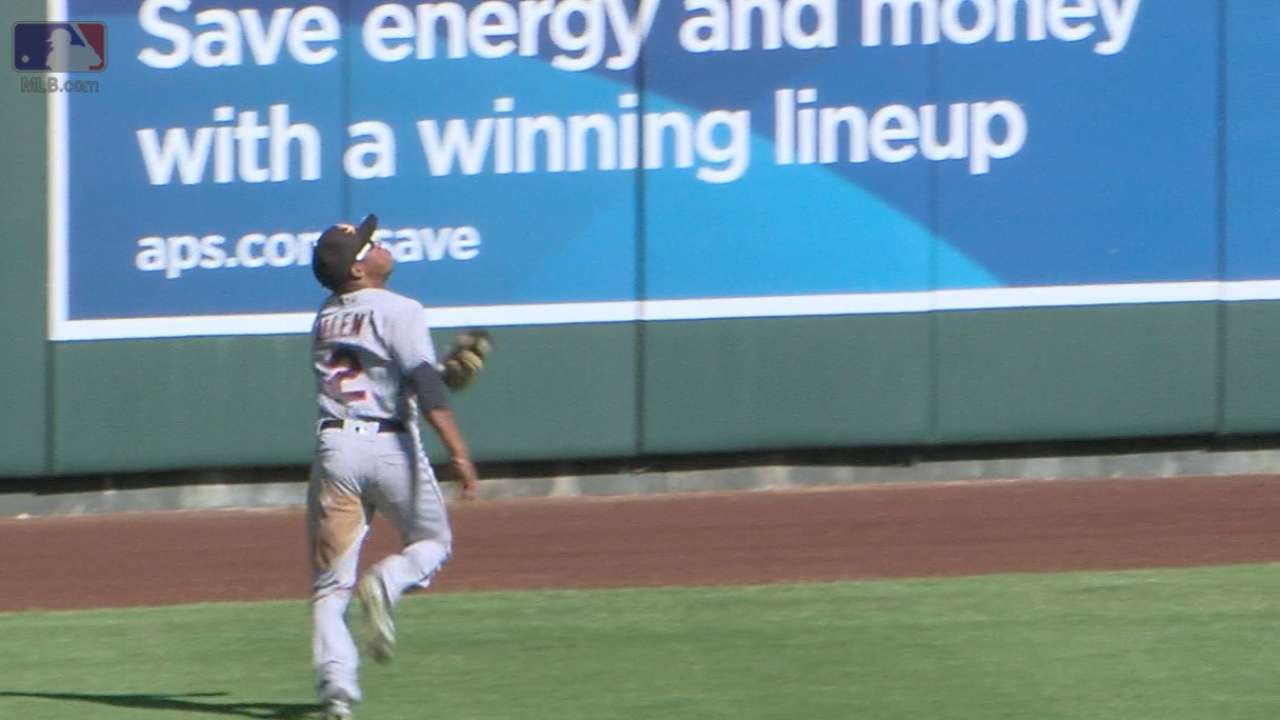 Allen, 23, is a fleeted-footed outfielder who has seen his stock rise, and is Cleveland's No. 19 prospect per MLBPipeline.com. Last season, he hit .295 with 37 extra-base hits, 45 stolen bases and 119 runs scored in 129 games between Class A (high) Lynchburg and Double-A Akron. On July 30, when reports began swirling that Lucroy might be headed to Cleveland, Allen was in the lineup against Bowie. He was then out of the lineup on July 31, when he watched the news and kept receiving texts from family and friends.
The 21-year-old Mejia -- No. 4 on the Indians' Top 30 Prospects list -- saw his hitting streak reach 42 games on July 30, when he was with Lynchburg. The catcher was also out of the lineup on July 31, but returned on Aug. 1 against Potomac after the Lucroy talks had fallen apart. On Aug. 13, Mejia's hitting streak reached 50 games. On the year, he hit .342 with 80 RBIs and an .896 OPS in 102 games for Class A Lake County and Lynchburg.
"I always maintained my positivity," Mejia said through a translator. "And I kept on doing my same routines like I always do before and after the games. My family didn't say anything [about the trade rumors]. They just told me to keep focusing on baseball and to keep working towards my goal of making it to he big leagues."
Like Allen and Mejia, neither Chang nor Armstrong played on July 31, as the Lucroy deal remained in limbo.
A shortstop, the 21-year-old Chang (No. 9 on the Tribe's prospects list) hit .259 with 13 homers, 41 extra-base hits and 70 RBIs in 109 games for Lynchburg. Armstrong, 26, appeared in 10 games for the Indians last season, but spent the bulk of his year with Triple-A Columbus and was with the affiliate amid the trade rumors. In 49 Triple-A innings, the hard-throwing righty had a 1.84 ERA, 72 strikeouts and 29 walks. Armstrong is 28th among the team's Top 30 prospects and will be vying for a big league relief job in the spring.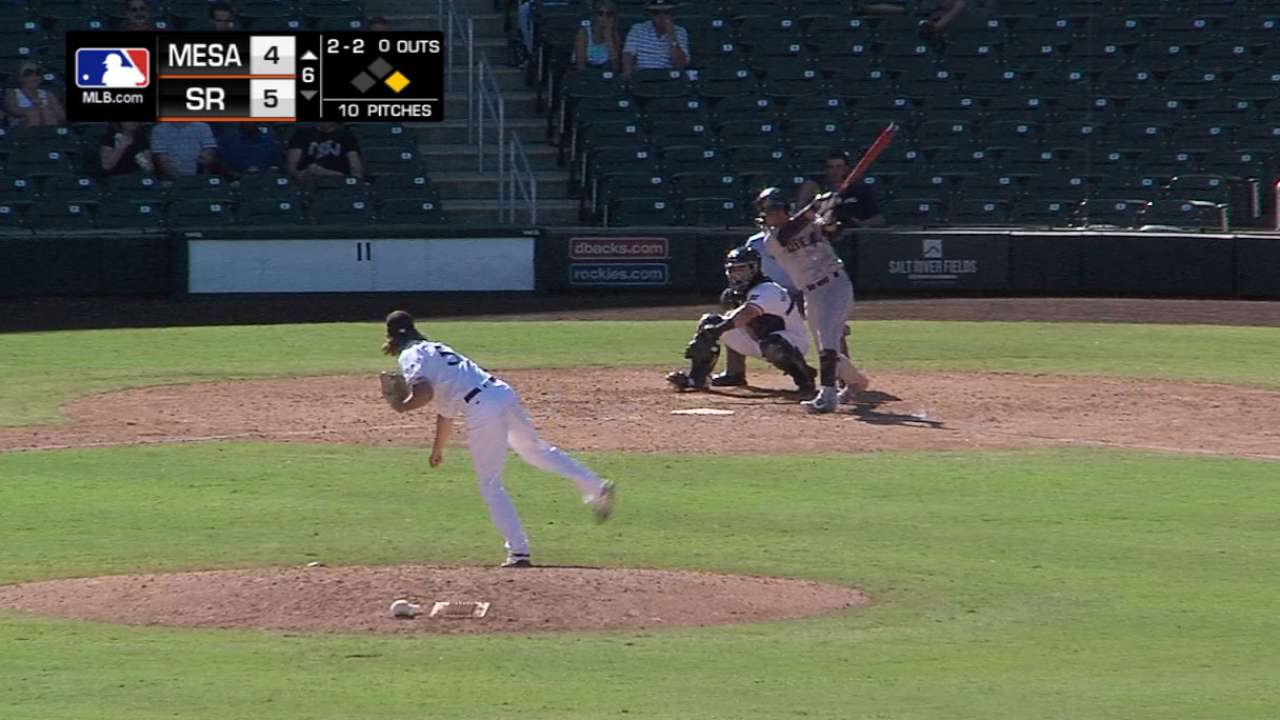 Hawkins said being transparent with the players in the aftermath of the Lucroy situation was important.
"It's certainly an interesting time with these guys going through that process," Hawkins said, "with all the stuff in the media, their names coming up. That entire aspect of things, it's unusual, and not a situation that we've been in in a long, long time. It's not just one conversation with the players. Certainly, we talked to all those guys that their names did come up. We talked to them about, 'Hey, we obviously value you. We want to continue to give you opportunities. This is not an indictment on you.'
"But, it's not that one conversation. It's the continued conversations and actions after the fact. It's the, 'OK, look, we want to continue to give you the best opportunity to be the best possible Major League Baseball player that you can be, and we're really, really glad that it's going to be here with the Indians."
Not to mention, when Lucroy blocked the trade, Cleveland's farm system avoided taking a big hit.
"We win any trade that doesn't happen," Hawkins said with a laugh. "In player development, that's for sure. Any time we can keep one of our guys, you have a lot of hapy, happy player development staff."
Jordan Bastian has covered the Indians for MLB.com since 2011, and previously covered the Blue Jays from 2006-10. Read his blog, Major League Bastian, follow him on Twitter @MLBastian and listen to his podcast. This story was not subject to the approval of Major League Baseball or its clubs.