Mercer focusing on endurance, eyes 162 in '17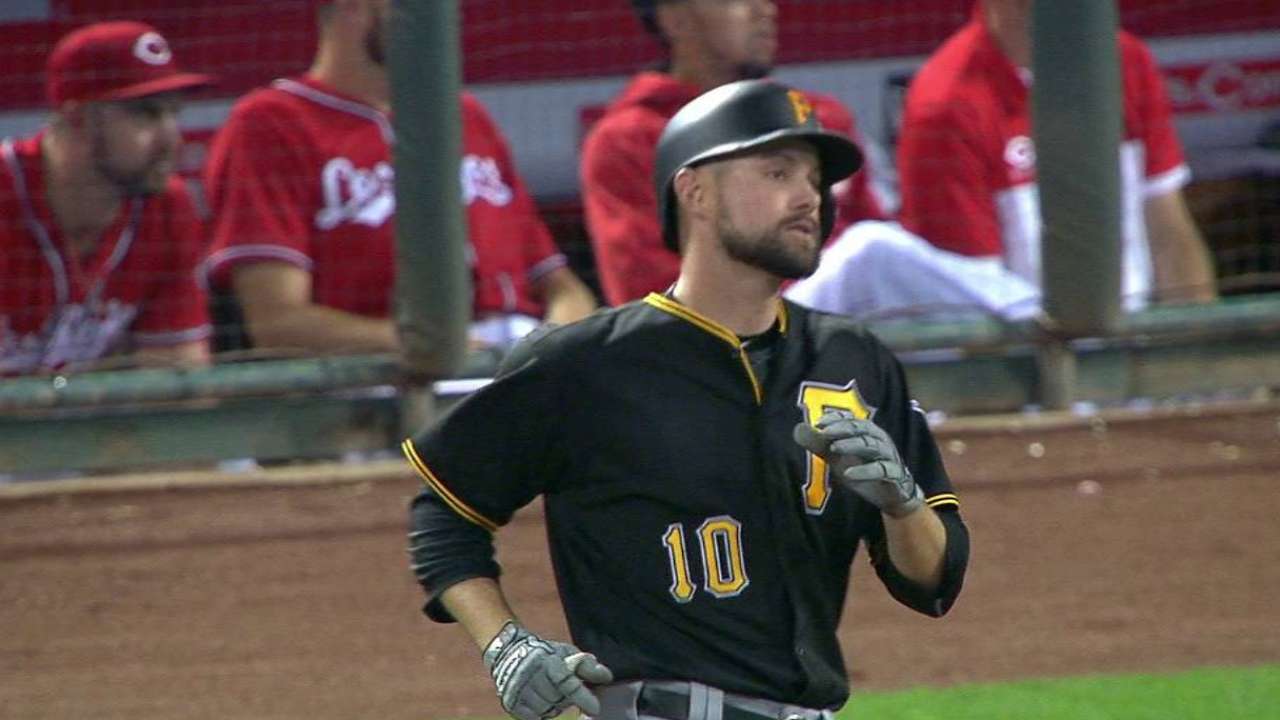 PITTSBURGH -- Starting just before Thanksgiving, Clint Hurdle calls each of his players. They talk about the end of this past season, the offseason and changes on the coaching staff. Finally, they kick around ideas they might put into action in Spring Training.
When Hurdle phoned Jordy Mercer, the shortstop had a few ideas of his own. For one? Mercer wants to play all 162 games, a noble goal unlikely to make it through the Pirates' preventative rest protocol. So, how did Hurdle respond?
"He's like, 'No, you're not,'" Mercer said, grinning. "I'm like, 'Nah, let's just think about it.'
"We're going to think about it."
Amid the Pirates' roster turnover this past year, Hurdle hasn't had to think much about Mercer. He has established himself at shortstop, and that won't change in 2017.
Mercer played in 149 games last season, tying his career best and finishing second on the Pirates behind only Andrew McCutchen's 153. His offensive numbers ticked up as he posted a career-high walk rate (8.7 percent) and a career-low strikeout rate (14.2 percent). Overall, he batted .256/.328/.374 with 11 home runs and 59 RBIs -- a step forward after a dip in 2015.
"I was pretty happy. Things to work on, always things to work on," Mercer said. "I'm looking forward to getting back after it, staying healthy and hopefully continuing on that straight path."
Mercer would like to hit for more power, as he did in 2013-14, but consistency is even more important. His focus entering '16 was a better start at the plate, and he delivered by hitting .283 with a .750 OPS through the end of July. He tailed off after that, batting .205 with a .604 OPS in August and September.
"Some of it has to do with being tired, being worn out," Mercer said. "I got a big break the year before that, being hurt [with an MCL sprain in July that cost him more than a month]. It takes a toll on your body when you're not used to playing that many games in a row."
The fatigue wasn't reflected in Mercer's average exit velocity, according to Statcast™: 87.4 mph from April-July and 87.2 mph the rest of the way.
But down the stretch, he walked less (7.3 percent of his plate appearances, compared to 9.4 percent from April-July), struck out slightly more (15.1 percent compared to 13.8 percent) and saw his BABIP plummet from .319 the first four months to .218 the final two months.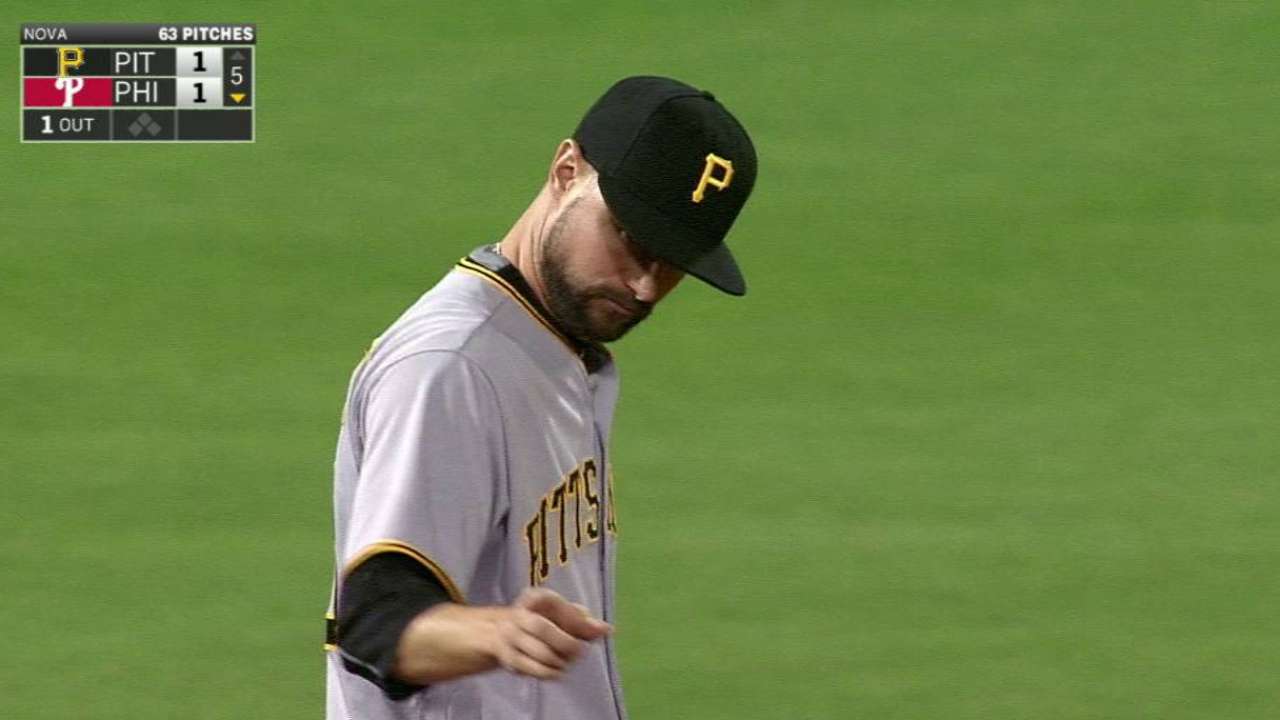 The Pirates appreciate Mercer's sure-handed defense and accurate arm, even if advanced metrics don't, but they might not need to lean on him as heavily as they did this past season. Jung Ho Kang could occasionally slide over from third base, and either Adam Frazier or Alen Hanson will get a shot as the backup shortstop.
Mercer turned 30 in August, but he proudly says he is a "young 30," more comfortable with his preparation and in tune with his body than ever before. So he will prepare as if he's going to play all 162 games next year -- just in case Hurdle thinks about it enough to change his mind.
"I'm going to be ready to go," Mercer said.
Adam Berry has covered the Pirates for MLB.com since 2015. Follow him on Twitter and Facebook, read his blog and listen to his podcast. This story was not subject to the approval of Major League Baseball or its clubs.