Inbox: What should fans know about Tazawa?
Beat reporter Joe Frisaro answers questions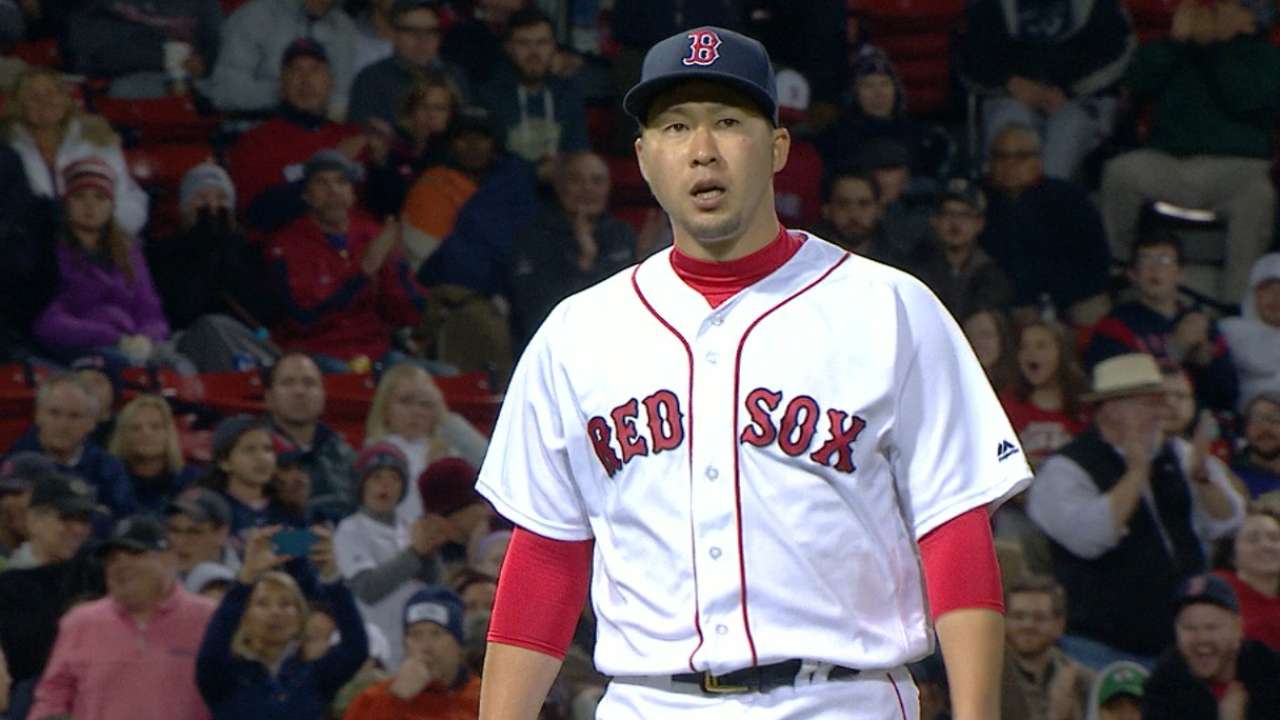 Do you have any thoughts on Junichi Tazawa? I know nothing about him besides looking at his stat line.
-- @rainman101213 via Twitter
The Marlins will be counting on Tazawa, now 30, bouncing back after he posted a 4.17 ERA in 49 2/3 innings with the Red Sox in 2016.
Tazawa, who, according to a source, agreed to a two-year, $12 million deal on Thursday, will become the second Japanese player ever signed by the Marlins. Ichiro Suzuki, of course, is the first. Ichiro and Tazawa will now be teammates.
• Submit a question to the Marlins Inbox
The right-hander has appeared in at least 53 games in four straight seasons. There is some concern about him wearing down, but his fastball velocity was not an issue last year. Per Statcast™, his average four-seam fastball was 93.27 mph, slightly above league average.Tazawa has almost as many strikeouts as innings pitched in his career -- 308 K's in 312 innings. He fanned 54 in 49 2/3 innings last season.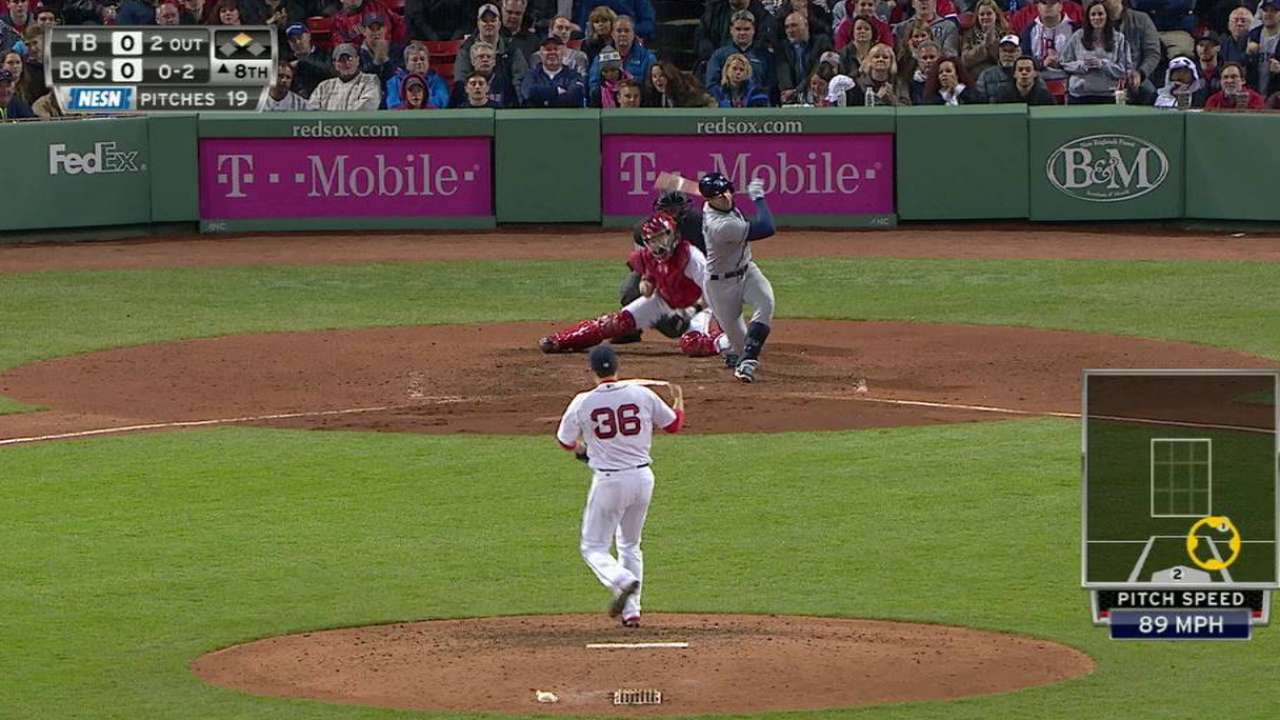 I see Tazawa as a candidate to pitch either the seventh or eighth inning, in the mix with David Phelps and Kyle Barraclough.
@JoeFrisaro Do you think the Marlins losing out on Jansen was a blessing or a curse?

— CK (@CkilNYC) December 14, 2016
After the fact, it is easy to say it was a blessing. Kenley Jansen went back to the Dodgers, which many expected. From the Marlins' standpoint, they didn't have to make the more than $80 million investment. Additionally, they retain the 13th overall pick in the 2017 Draft. Because Jansen declined a $17.2 million qualifying offer, the Dodgers would have received a compensation pick.
If you look at simply 2017, and where the Marlins are in regards to their roster and rotation, having Jansen would indeed have given the club a super bullpen. Still, there is a tremendous risk to invest so much in one player, and surrender a desirable Draft pick in the process.
In a practical sense, not signing Jansen isn't necessarily a bad thing for the Marlins. They can now invest in several other players and seek more upgrades while not impacting their budget for the next few years.
@JoeFrisaro Would Hunter Cervenka make the 25-man come opening day? Hard to picture a super bullpen without a lefty.

— Chris Ehster (@ChrisEhster) December 15, 2016
Since 2011, Mike Dunn has been the primary left-hander in the bullpen. Now that he has signed with the Rockies, the Marlins don't really have an established southpaw. Had Jansen signed, I would not have been surprised if Miami didn't carry a late-inning lefty on its Opening Day roster. Hunter Cervenka and Elvis Araujo are the two lefty relievers currently on the 40-man roster. Perhaps Justin Nicolino will move to the 'pen and make the club, but the left-hander has always been a starter. Travis Wood is a free-agent possibility, too.
@JoeFrisaro what free agents are the Marlins considering for their bench? Is Jeff Francoeur on their list?

— Josi Elder (@josi_elder) December 14, 2016
Until they settle their pitching, the Marlins aren't spending a lot of time on free-agent position players. They did address backup catcher by signing A.J. Ellis to replace Jeff Mathis, who signed with the D-backs.
Jeff Francoeur could be a candidate to return as a right-handed bat who can play corner outfield. He's also open to working at first base.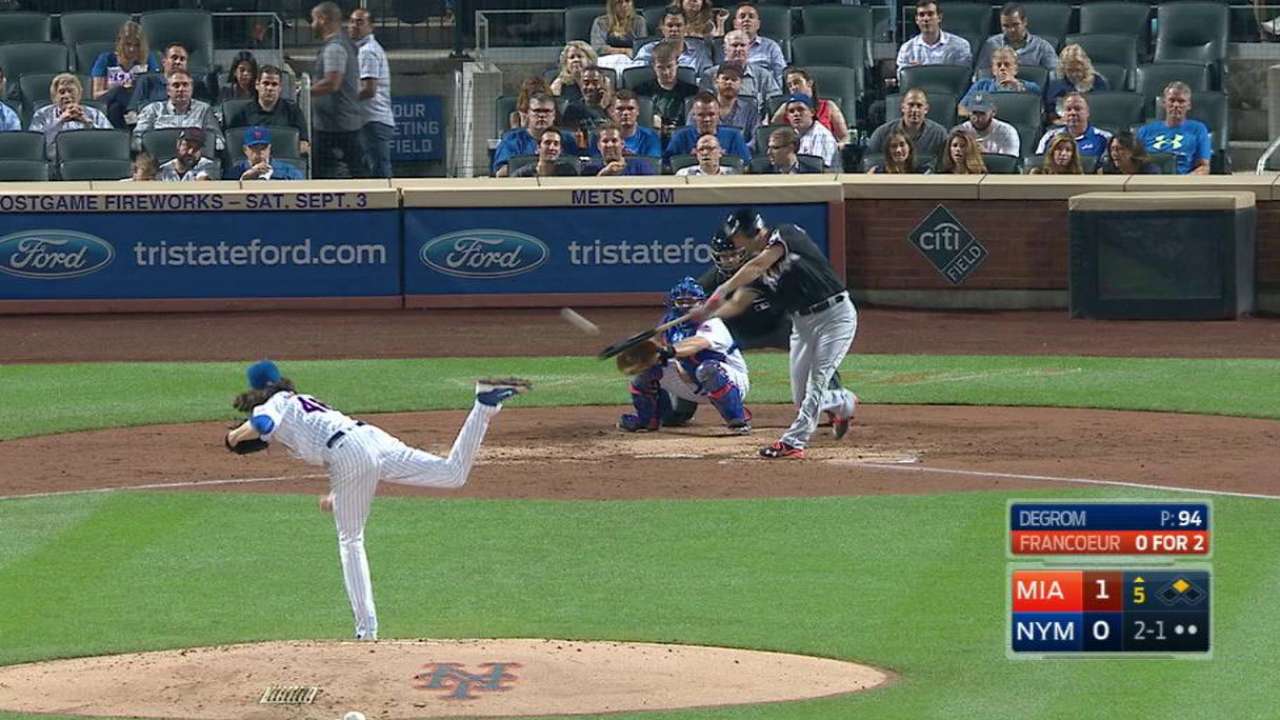 I'm interested to see if Miami will go after a more established bat at first base and make a push for Mike Napoli, a South Florida native. Napoli would come at a cost, probably around $10 million. So if they did go that direction, he could challenge left-handed-hitting Justin Bour for the starting first-base job. But Miami does need a right-handed bat who can play either first or a corner-outfield position.
@JoeFrisaro any pitching prospects we should keep an eye on that are on the rise for 2017?

— Noodles (@GETTHEBLEACH) December 14, 2016
In the past, we've noted right-hander Luis Castillo, the Marlins' No. 5 prospect, and lefty Dillon Peters (No. 13) as rotation candidates who likely will start off at Triple-A New Orleans. Their estimated arrival in the Majors could be June at the earliest. A bullpen prospect who could possibly make an impact before then is right-hander Drew Steckenrider (No. 18), who possesses an upper-90s fastball. Steckenrider impressed in the Arizona Fall League, and he's close to being ready.
Joe Frisaro has covered the Marlins for MLB.com since 2002. He writes a blog, called The Fish Pond. Follow him on Twitter @JoeFrisaro and listen to his podcast. This story was not subject to the approval of Major League Baseball or its clubs.