Torii Jr. to leave Notre Dame, join Angels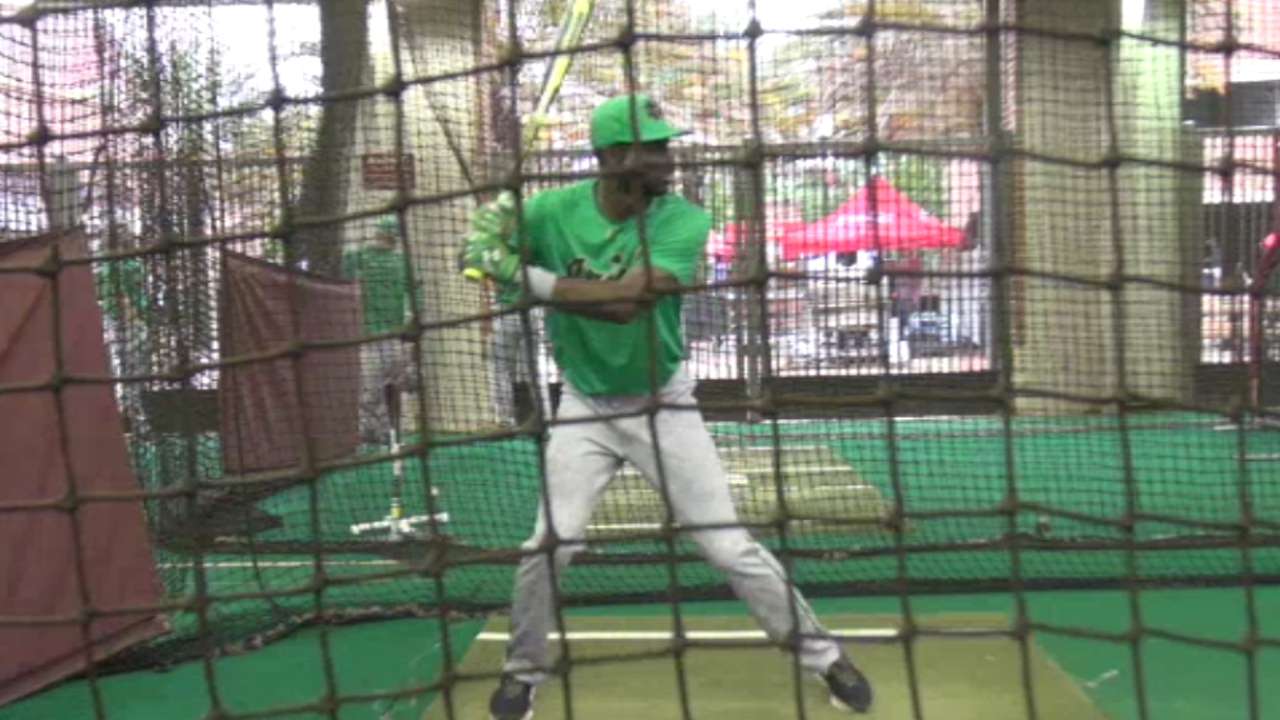 Torii Hunter Jr., son of former Major Leaguer Torii Hunter Sr., announced Thursday on Twitter that he will forgo his fifth year on the Notre Dame football team to pursue a baseball career.
Hunter was a 23rd-round pick by the Angels in June's Draft. He now joins the same organization that his father played five years for in the big leagues, from 2008-12. Hunter Jr. signed with the Angels soon after the Draft with the intention of playing out his senior season with the Fighting Irish this fall.
The elder Hunter retired at the end of the 2015 season after a 19-year career in the Majors -- also playing with the Tigers and Twins -- that included five American League All-Star selections and nine Gold Glove Awards.
Love thee! pic.twitter.com/aBOBPPHdIy

— Torii Hunter Jr. (@THunterJr) December 15, 2016
Hunter Jr. played wide receiver and was a captain on Notre Dame's football team. He totaled 73 receptions for 949 yards and six touchdowns in his three-year career (26 games).
A two-sport athlete, Hunter was also a part-time outfielder on the baseball team for two seasons. He hasn't played a full season of baseball since 2012, his junior year at Prosper High School in Texas.
Hunter was previously drafted out of high school by the Tigers in the 36th round in 2013.
"I'm excited," Angels manager Mike Scioscia said of Hunter Jr. in June. "This kid's a great kid; he's a great athlete. As good a football player as he is, I know he loves baseball."
Chad Thornburg is a reporter for MLB.com. This story was not subject to the approval of Major League Baseball or its clubs.