Inspiration for Ice Bucket Challenge honored by NCAA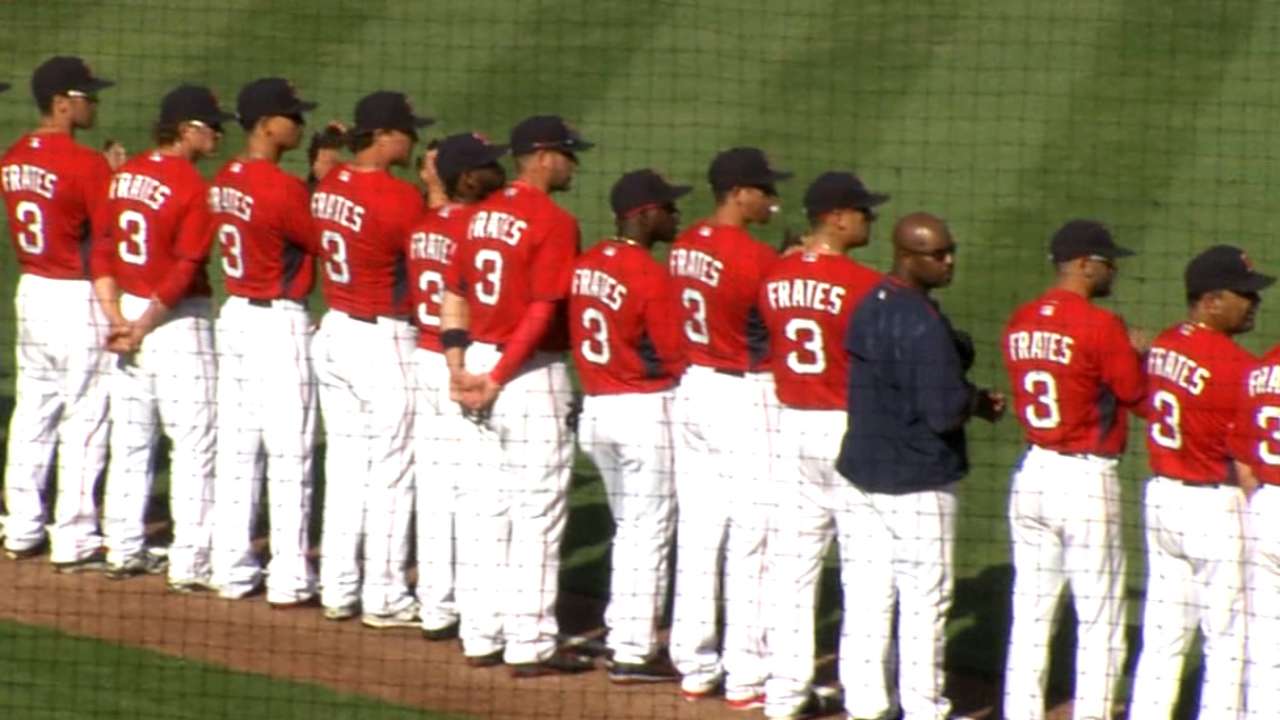 Two years after it became a viral sensation, the Ice Bucket Challenge is still helping raise money to research ALS, also known as Lou Gehrig's disease. The man who inspired it was honored this week for starting a national craze for a great cause.
The NCAA presented its Inspiration Award to Pete Frates, the former Boston College outfielder and captain who used the Ice Bucket Challenge to become one of the leading advocates for ALS research.
Frates is currently the director of baseball operations at Boston College. The 2017 Eagles baseball team joined Frates, along with local politicians and former teammates, at his home to accept the award.
The NCAA's Inspiration Award is "reserved for people, who when confronted with a life-altering situation, used perseverance, dedication and determination to overcome their trauma, and, most importantly, are role models giving hope and inspiration to others in similar situations," according to the organization's website.
A powerful outfielder who tied for the team lead in home runs as a junior and senior, Frates was diagnosed with ALS in 2012 at age 27, five years after graduation. In '14, a video of friends dumping water on Frates' head in the Fenway Park outfield began circulating on the Internet. The video came branded with a simple message: pass it along. The Ice Bucket Challenge, as it became known, raised $115 million over just a six-week period from August-September 2014, according to the ALS Foundation. Another $1.1 million was raised at the ALS Association Greater New York Chapter dinner last month.
More than 6,400 people in the U.S are diagnosed with amyotrophic lateral sclerosis (ALS) every year. There is no known cure, but major breakthroughs in research have been achieved since the Ice Bucket Challenge. This year, scientists detected a common gene in ALS patients. This is believed to be a step toward finding a cure.
Joe Trezza is a reporter for MLB.com based in New York. Follow him on Twitter at @joetrezz. This story was not subject to the approval of Major League Baseball or its clubs.