Rehabbing knee, Hamilton to work out for Texas
Rangers will evaluate former AL MVP, could sign him to Minors deal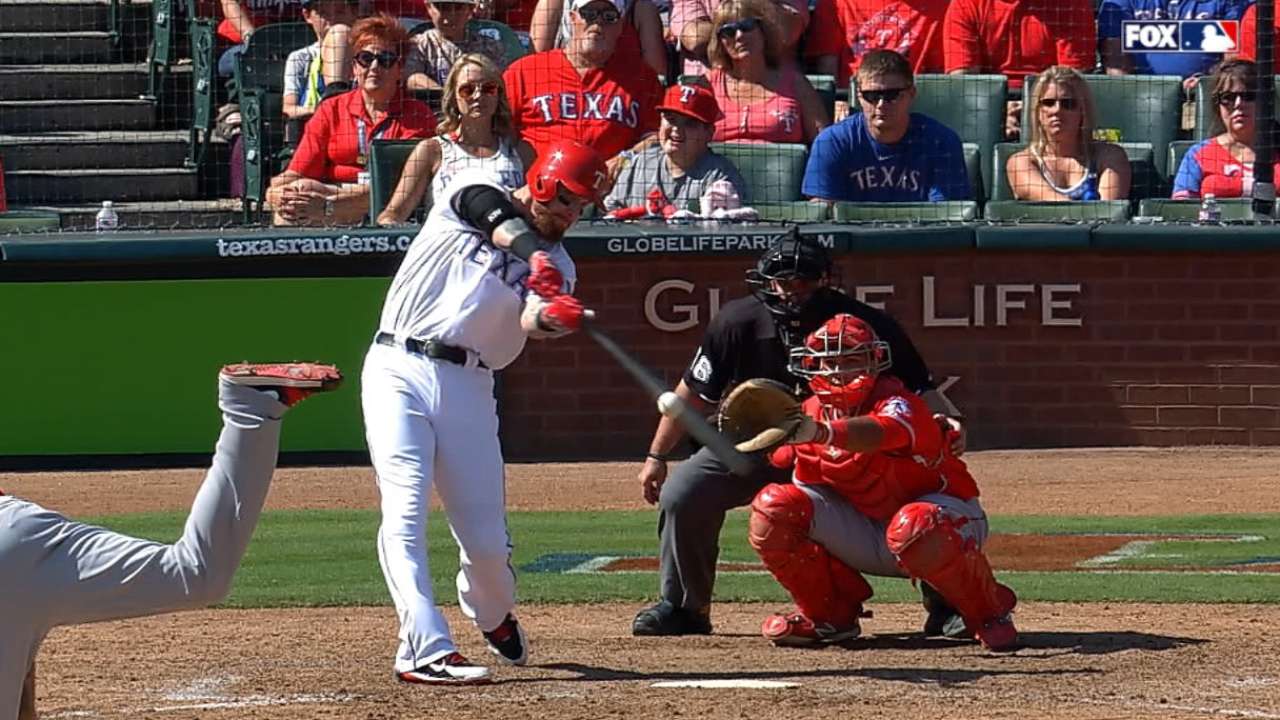 Perhaps lost in all the talk of free agency and Hot Stove rumors is that the Rangers might have a left-handed bat lurking in Houston, and he's a former Most Valuable Player.
The Rangers will see 2010 American League MVP Award winner Josh Hamilton sometime "before Christmas" to evaluate his physical condition. If his knee is responding well to physical therapy, the Rangers could bring the lefty slugger to Spring Training.
"We're going to get a sense, physically, where the knee is at," general manager Jon Daniels said Wednesday. "If we do bring him back, it would be on a Minor League deal; let him come in and compete for a job."
Hamilton was with the Rangers this past spring in Surprise, Ariz., but he could not get his knee completely healthy. Twice he began rehab assignments, but the knee balked both times, each time cutting the comeback short. Finally, on June 8, a surgeon was able to diagnose the problem: a surgery that was intended to fix a much smaller issue revealed a torn ACL. It would require a full reconstruction. Hamilton's 2016 season was over before he got a single at-bat in the big leagues.
The embattled slugger was eventually released, but the plan always seemed to be to bring him back in the spring on a Minors deal, assuming the knee healed. So why did it take until December for the evaluation to happen?
"The reason is ... he wasn't going to be cleared until here recently, but I believe he has been cleared recently by his doctor to start baseball activities," Daniels informed the media on Wednesday.
Hamilton has been doing physical therapy in the Houston area since the June surgery. As for the workout, Daniels said he doesn't expect it to be a baseball workout, but "more like a physical evaluation to see where the knee is ... to let the primary medical staff evaluate the strength of the leg and see where he's at."
Will there be other clubs in attendance?
"I think it will just be us," Daniels said. "I don't know if he's got other things planned, but we're going to bring him in and look at him."
Levi Weaver is a contributor to MLB.com based in Arlington. This story was not subject to the approval of Major League Baseball or its clubs.