Murphy focused on maintaining lower-body health
NL MVP Award runner-up diligent about monitoring potential recurring injuries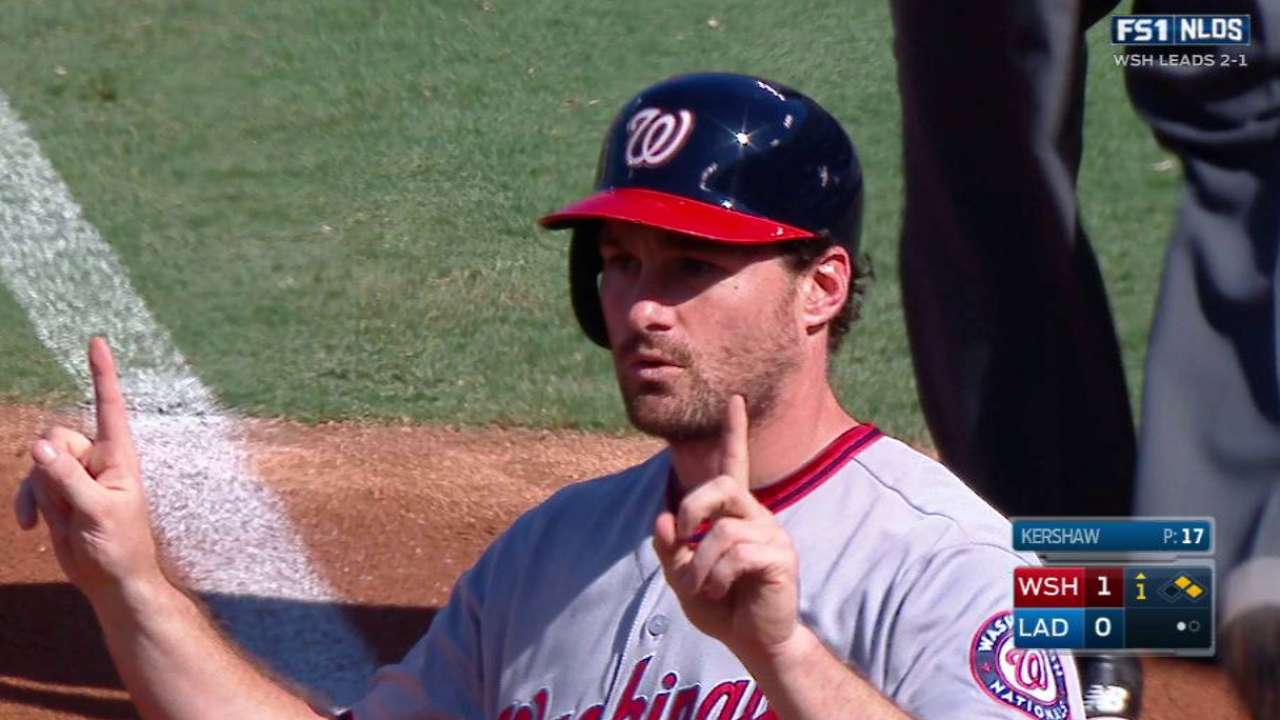 WASHINGTON -- The only things that could slow down Daniel Murphy during his breakout 2016 season with the Nationals were the lower body injuries that plagued him during September. A strained glute limited Murphy to just three pinch-hitting appearances for the remainder of the regular season after Sept.17.
He showed no lingering effects when he returned for the postseason, as he rebounded to hit .438/.545/.438 during the National League Division Series. But now Murphy is focusing his offseason workouts on preventing that injury from hindering him in the future.
"Speaking with [Nationals executive director of medical services] Harvey [Sharman] and the training staff, it's going to be something I have to be diligent about, because it could potentially be recurring," Murphy said at the Nationals WinterFest. "It's something, in my old age, I have to be a little more diligent in certain areas."
Manager Dusty Baker noted numerous times last season that Murphy relies heavily on his legs as a hitter, and it was important to find ways to keep those legs fresh. And Murphy has become one of the Nationals' most important players after his breakout season, where he finished second in the voting for the NL Most Valuable Player Award. He hit .347/.390/.595 -- one point away from the NL batting title -- and set career highs in home runs (25), doubles (47), OPS (.985) and virtually every offensive category.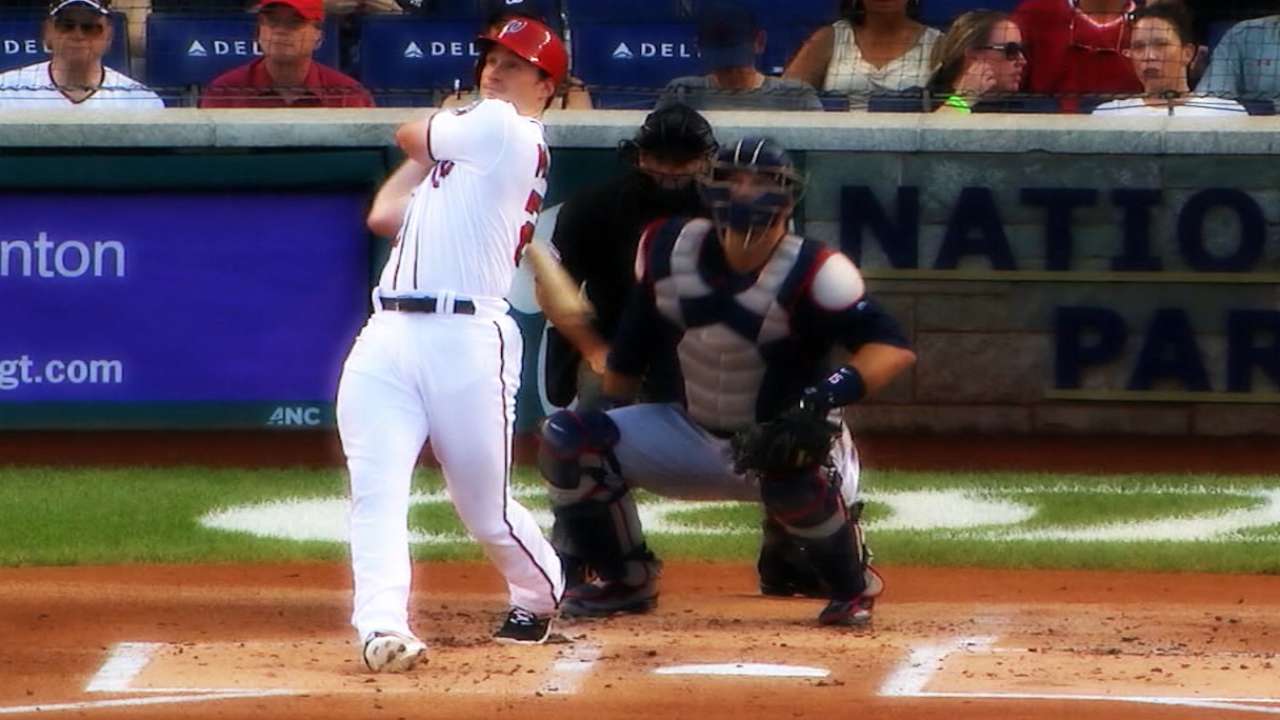 Normally at this point in the offseason, Murphy said he would already be hitting a few times a week. But he is hitting less frequently right now -- he joked that he's spending more time playing golf against his 2-1/2-year-old son -- and instead has focused on glute and stabilization exercises in order to take the pressure off his hamstrings. Murphy also battled a hamstring injury in July, which may have been connected to his glute injury in September.
"I'm more focused on laying the foundation from a lower-body standpoint," he said. "It's more weightlifting and laying the foundation."
Jamal Collier covers the Nationals for MLB.com. Follow him on Twitter at @jamalcollier. This story was not subject to the approval of Major League Baseball or its clubs.