Lineup evolution bolstered Braves' second-half surge
Additions of Kemp, Swanson boosted Inciarte, Markakis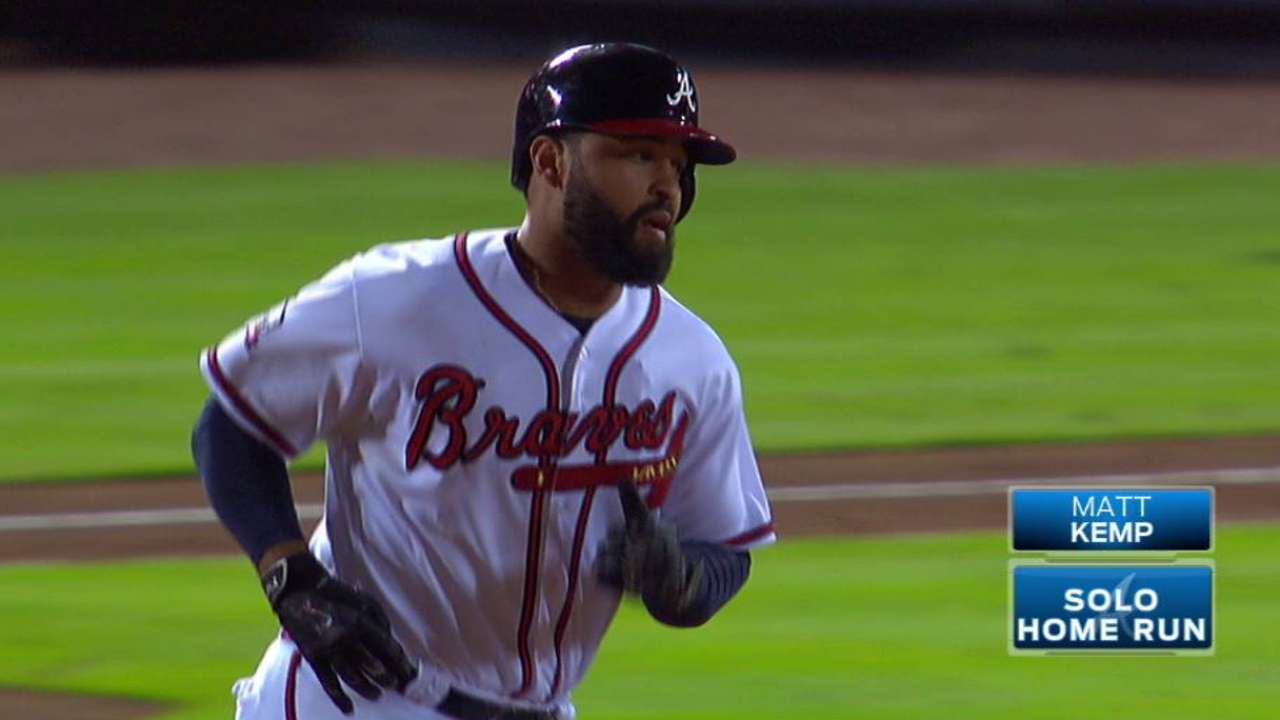 ATLANTA -- Freddie Freeman was certainly the key ingredient, but the MVP-caliber production he provided over this past season's final three-plus months was not the only reason the Braves won 50 of their final 97 games after starting off with an 18-46 record. That start had put them on pace to record one of the worst winning percentages in Major League history.
As the Braves posted the National League's sixth-best winning percentage (.515) dating back to June 15, Freeman produced an impressive 1.095 OPS and anchored a lineup that improved throughout the summer. The rotation never took shape over any long strong stretch, but a once-maligned offense that produced MLB's second-best runs per game (5.16) after July 31 made up for its inconsistencies.
The Braves have attempted to add stability to their rotation with Bartolo Colon, R.A. Dickey and Jaime Garcia. But optimism for the next season extends beyond what these three veterans can offer as short-term bridges toward the wealth of high-quality pitching prospects making their way toward Atlanta. The Braves' hopes to produce a winning record are equally entrenched in what transpired over the course of 2016.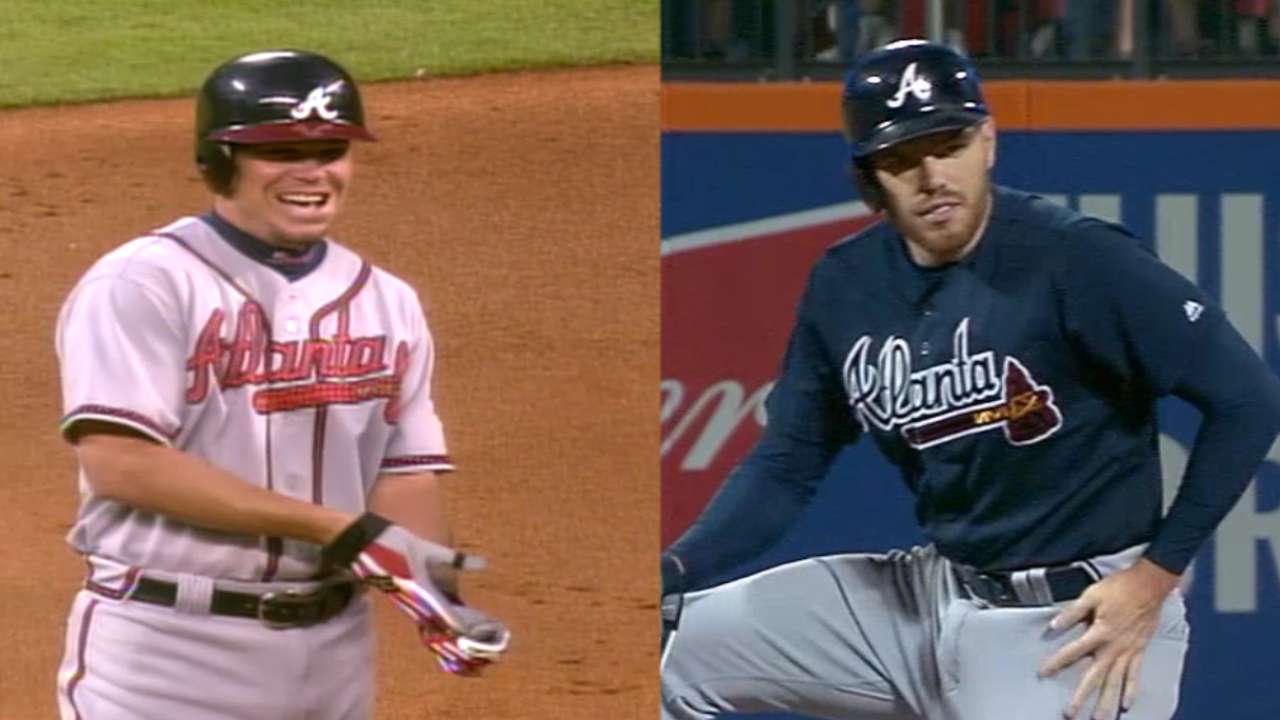 Freeman produced a 103 Weighted Runs Created Plus mark (100 denotes league average) during the Braves' first 64 games -- and an eye-popping 184 WRC+ as his team went 50-47 to close the season. His level of production was irreplaceable, but the value with which it created was enriched by how significantly Ender Inciarte, Nick Markakis and the additions of both Matt Kemp and Dansby Swanson altered the lineup's flow.
Inciarte missed most of this season's first month with a hamstring strain, and he provided meager offensive production before entering the All-Star break hitting .227 with a .294 on-base percentage. The .341 batting average and .396 OBP he produced after the break enabled the Braves to find the leadoff hitter they needed.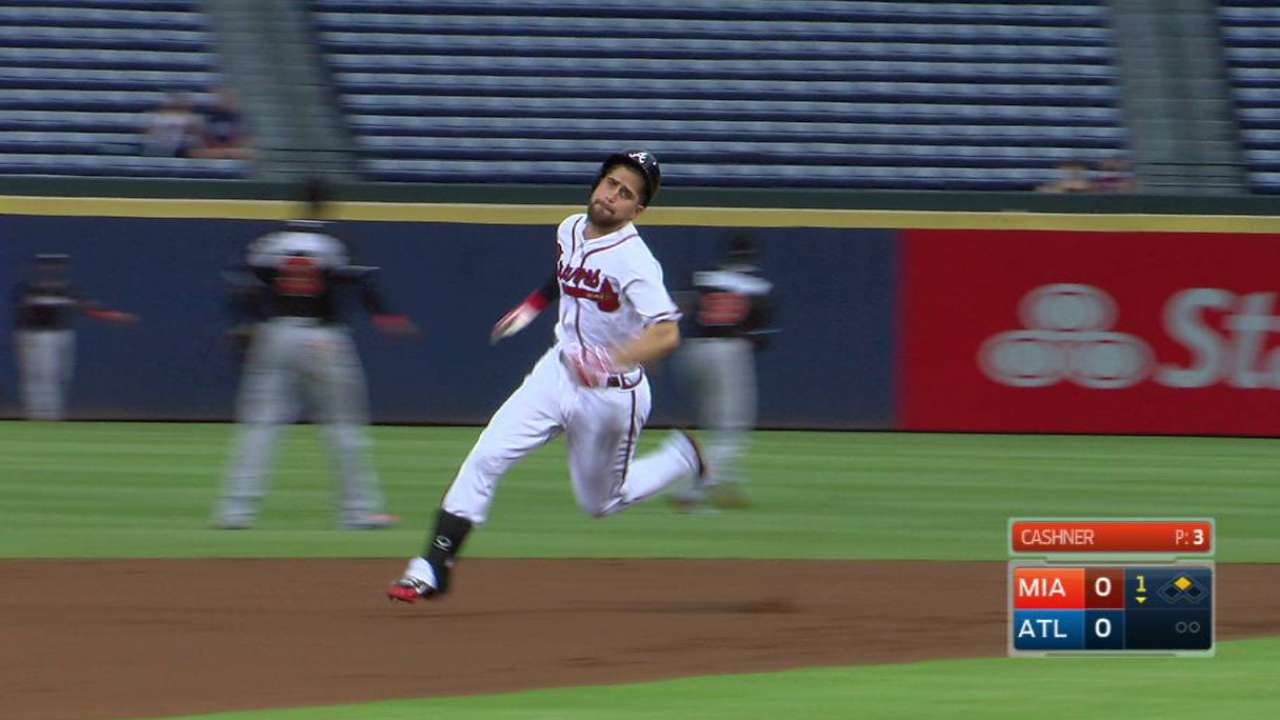 Markakis enjoyed a productive April, only to struggle over the next six weeks. He then regained his power potential, which had been zapped by major neck surgery two years ago. The veteran right fielder tallied five home runs and compiled a .365 slugging percentage through his first 239 games with the Braves, spanning from April 6, 2015-July 6, '16. He then proceeded to hit 11 home runs and slug .459 during his final 75 games of this season.
Acquiring the versatile Sean Rodriguez this offseason filled the lineup's sixth spot, and Rodriguez could provide Markakis some good protection as he bats behind Freeman and Kemp, who produced homer totals of 34 and 35 this past season.
Kemp produced an .855 OPS and 120 WRC+ in his 241 plate appearances after the Braves acquired him from the Padres on July 30. His presence has been widely credited as the reason for Atlanta's late-season surge. But Swanson also deserves a nod, hitting .302 with a .803 OPS after he made his big league debut on Aug. 17.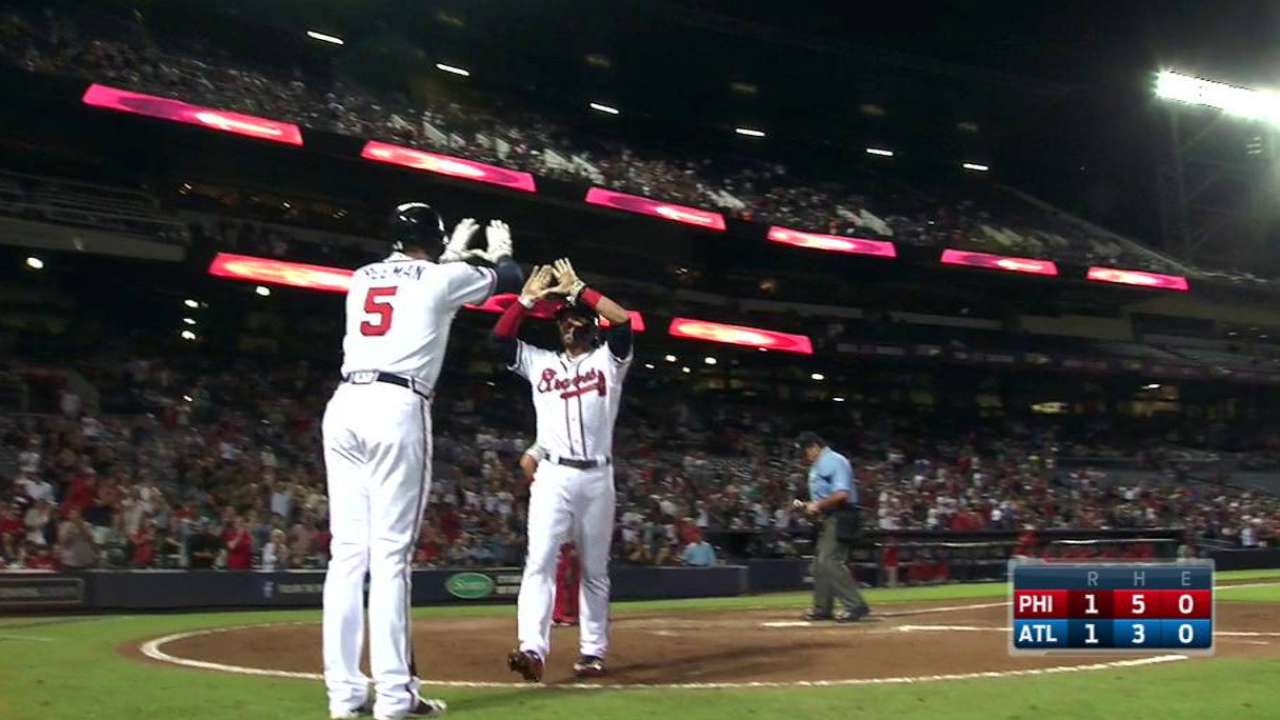 Swanson's success and mature demeanor gives the Braves confidence that he is ready to bat second in the lineup. Consequently, Adonis Garcia, who began this past season as Atlanta's cleanup hitter, would bat seventh or eighth in a lineup that obviously has become much deeper within this past year.
Mark Bowman has covered the Braves for MLB.com since 2001. This story was not subject to the approval of Major League Baseball or its clubs.