Cardinals' offseason work may be finished
After signing Fowler to fill outfield gap, GM Mozeliak has no desperate needs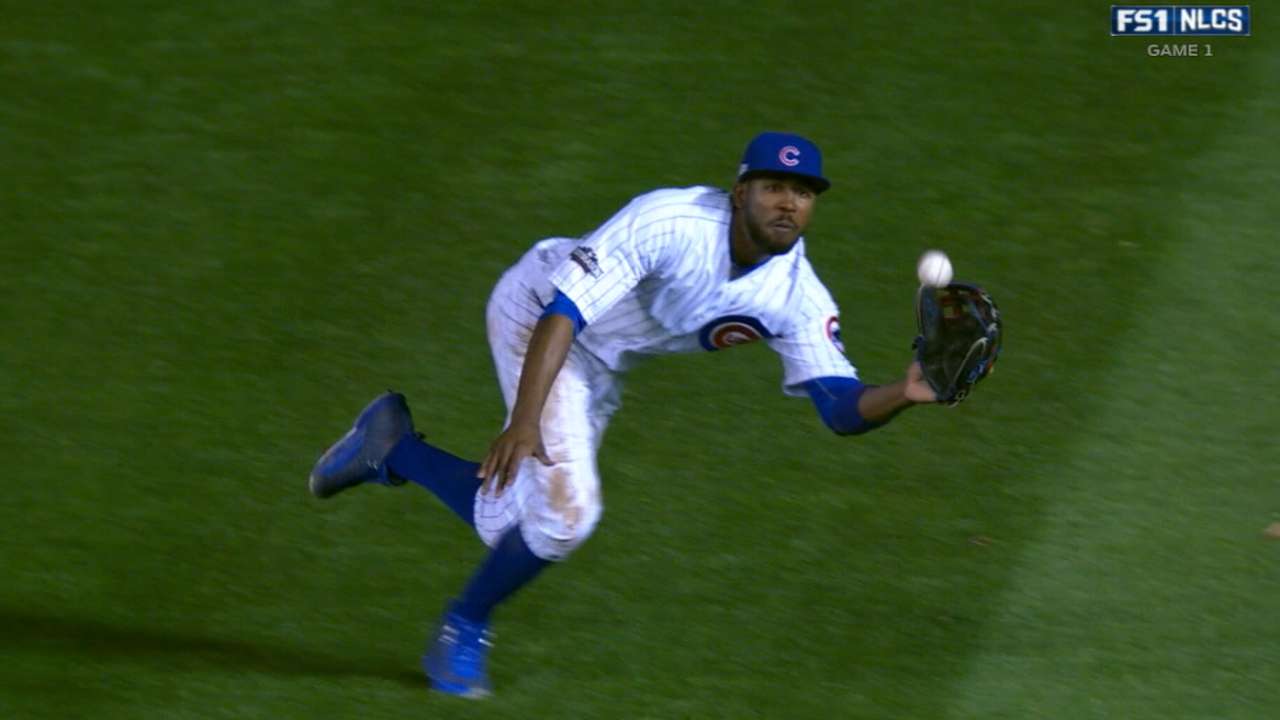 ST. LOUIS -- With the ink now dry on Dexter Fowler's contract and it no longer necessary to speculate how the Cardinals will address an outfield void, attention has quickly veered to what's next. Or, perhaps more accurately, is anything next at all?
General manager John Mozeliak was transparent in his priorities leading into the Hot Stove season. He intended to build a more athletic, defensively minded club and he needed an outfielder to complete that transformation. The realization that St. Louis was losing Zach Duke for most, if not all, of the 2017 season also thrust the Cardinals into the relief market.
The team addressed the latter with the November signing of Brett Cecil, and then it lured Fowler to complete the outfield. Along the way, Mozeliak has added roster depth, most notably with the Minor League signings of Eric Fryer and Jordan Schafer.
So has the activity of the past week all but placed the bow tie on the Cardinals' offseason work?
"I think it's a fair question in terms of what is left to do or what would be defined as unfinished business," Mozeliak said. "I think right now, we sort of want to assess what's still out there. When you look at our depth, I think we're pretty comfortable with where we are. There are some things that we'd like to still see happen. But ultimately, if we had to go in without it, we could."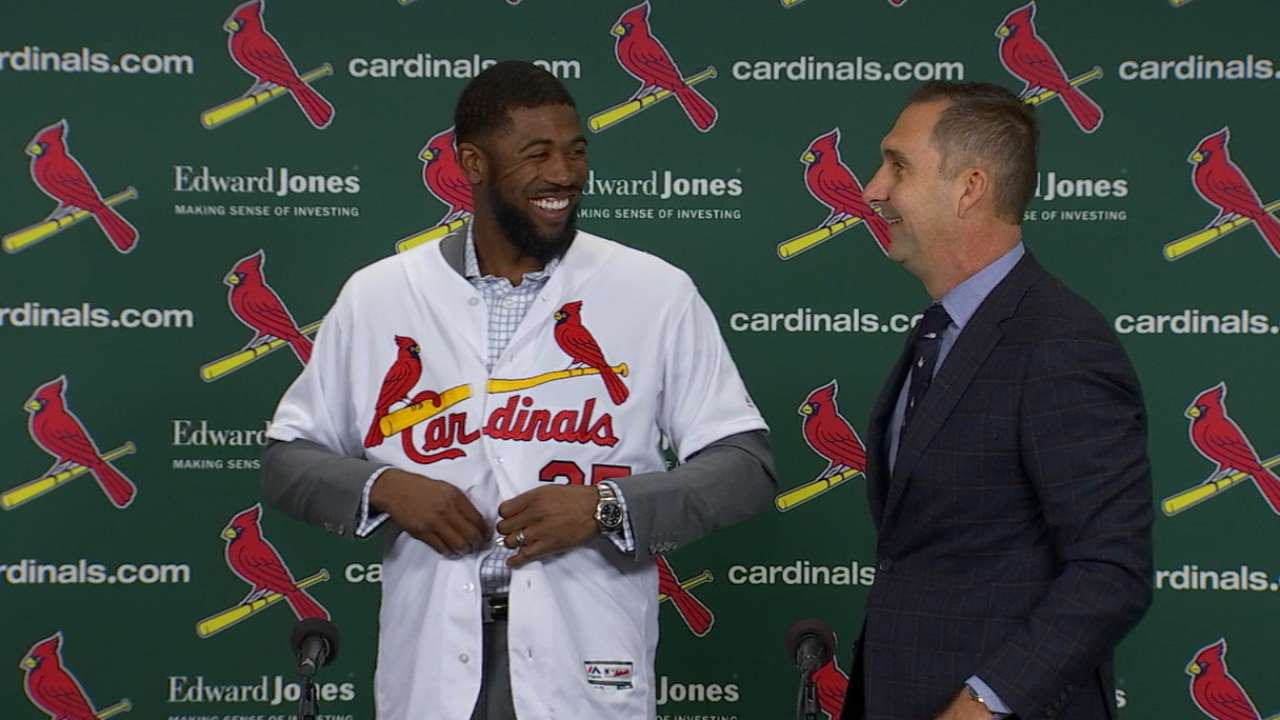 One such add, Mozeliak speculated, could be bringing in a left-handed-hitting outfielder to complement the right-handed-hitting Tommy Pham as a backup option.
Obviously, this isn't the sort of addition that would likely provide a jolt. And that's the point. The Cardinals' focus has turned to enhancing the depth of a roster that already has key components in place.
However, Mozeliak acknowledged that he will at least keep a pulse on what's transpiring in the deep end of the free-agent market in case there is an unexpected opportunity to pounce. If the demand for a slugging first baseman such as Edwin Encarnacion and/or Mark Trumbo dries up, for instance, the Cards' interest may be piqued.
But for now, this is seen as a potential pivot, not a likely one, for the organization. The club has told Matt Carpenter to prepare as a first baseman and it intends to use Jhonny Peralta and Jedd Gyorko at third base. The addition of a first baseman would likely send Carpenter back across the diamond.
"I think for us it's going to be a matter of patience or reassessing," Mozeliak said. "Every day, you sort of touch base with people. For me, it's no different. Certainly for me, I'm trying to focus on end-of-year business and bring closure to '16. But there are still discussions about what's going on out there, and I stay on top of it."
Jenifer Langosch has covered the Cardinals for MLB.com since 2012, and previously covered the Pirates from 2007-11. Read her blog, follow her on Twitter, like her Facebook page and listen to her podcast. This story was not subject to the approval of Major League Baseball or its clubs.