O's finalize deal with 'key addition' Castillo
Duquette: 'He gives us a veteran catcher with a lot of experience'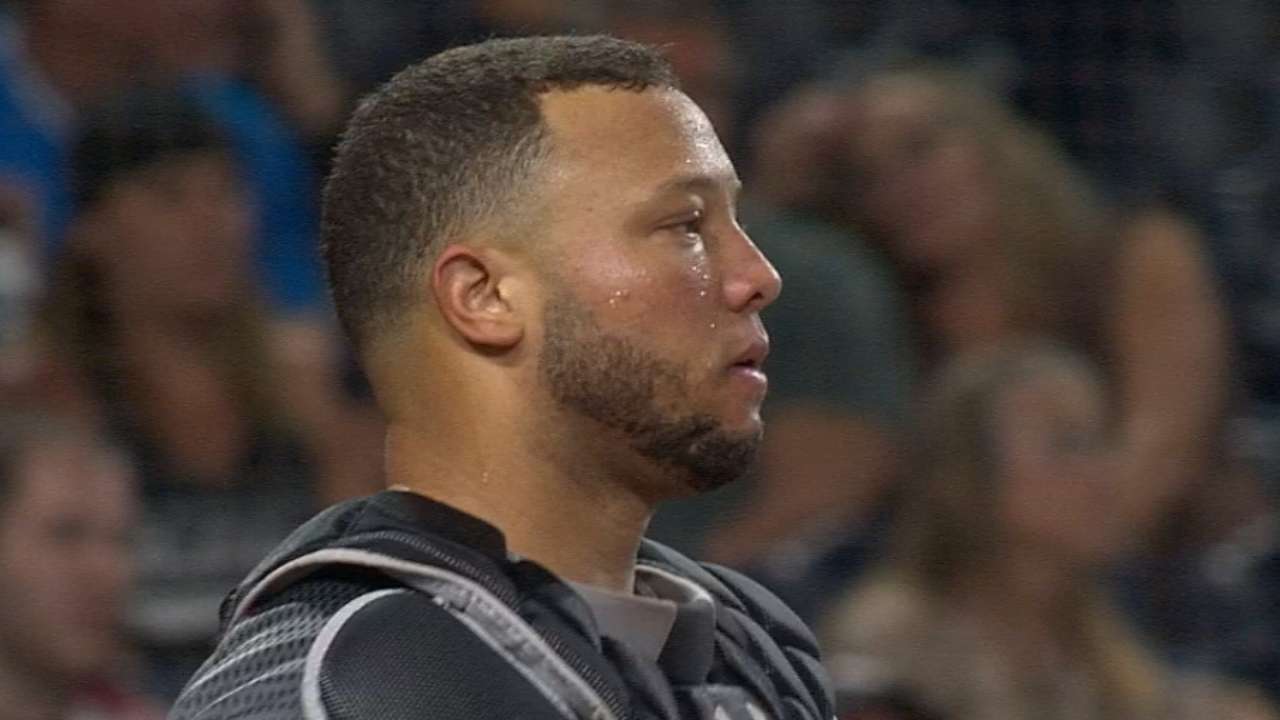 BALTIMORE -- It's time for a new wave of catching in Baltimore.
Although longtime O's backstop Matt Wieters is on the free-agent market, the Orioles went in another direction: signing Welington Castillo to a one-year deal for next season with a player option for 2018.
The move -- which will give the O's a primary backstop not named Wieters for the first time since 2008 -- fills one of the team's primary holes this offseason as it puts its faith in Castillo.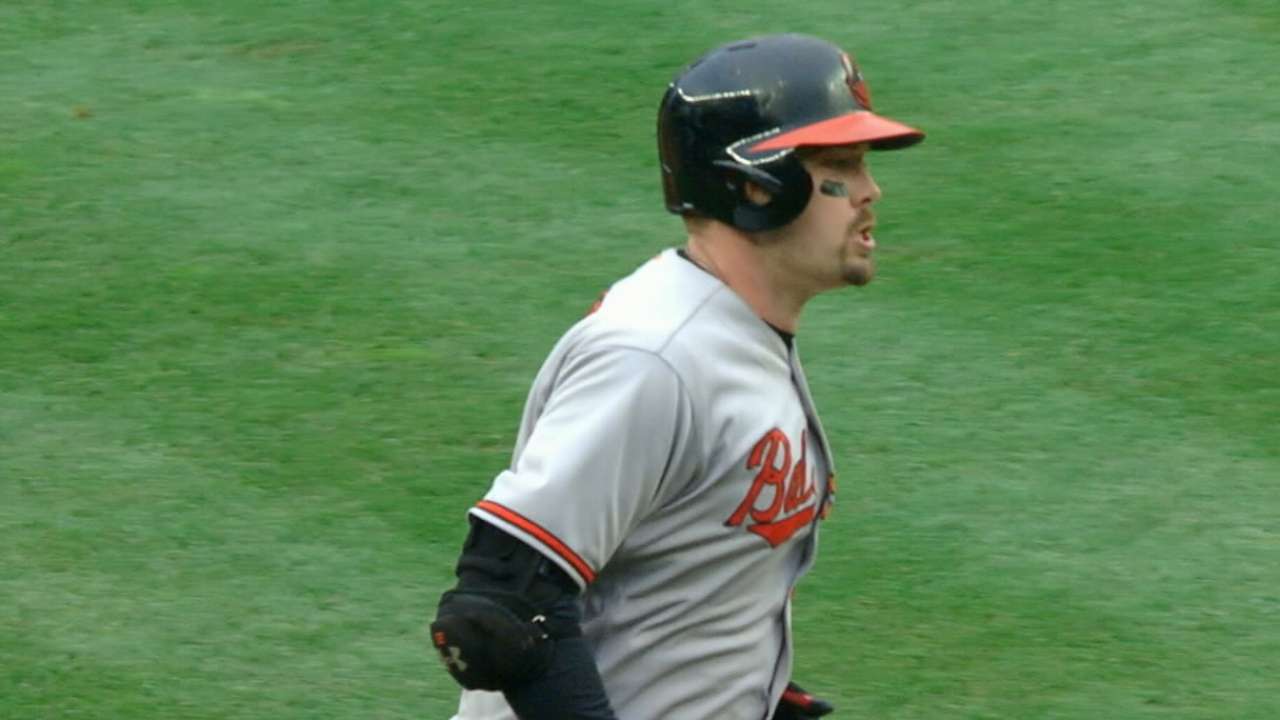 "He's had a couple of really good defensive years; 2016 was really solid, [and a] couple years ago he had an excellent defensive year with the Cubs," Orioles executive vice president of baseball operations Dan Duquette said of Castillo. "We are glad to add him to our club. He gives us a veteran catcher with a lot of experience.
"[Castillo] should be able to help us solidify the team and stabilize the ballclub with his throwing, catching ability, hitting and power. We are glad to have him. It was a key addition for our club -- it's something we've been looking for."
The O's targeted Castillo, who was non-tendered by Arizona, because of his experience and ability to help command a pitching staff. His offensive numbers didn't hurt, either. Castillo hit .264 with 14 home runs and 68 RBIs in 113 games for the D-backs last season. The Dominican native owns a .255/.318/.416 slash line through parts of seven seasons in the big leagues.
"He brings a lot of energy," Orioles manager Buck Showalter said. "He's a guy that likes to play. When you look around baseball, there was a lot of competition for Welington's skills, and I'm really proud we figured out a way to get him to join us, to help him join the Orioles."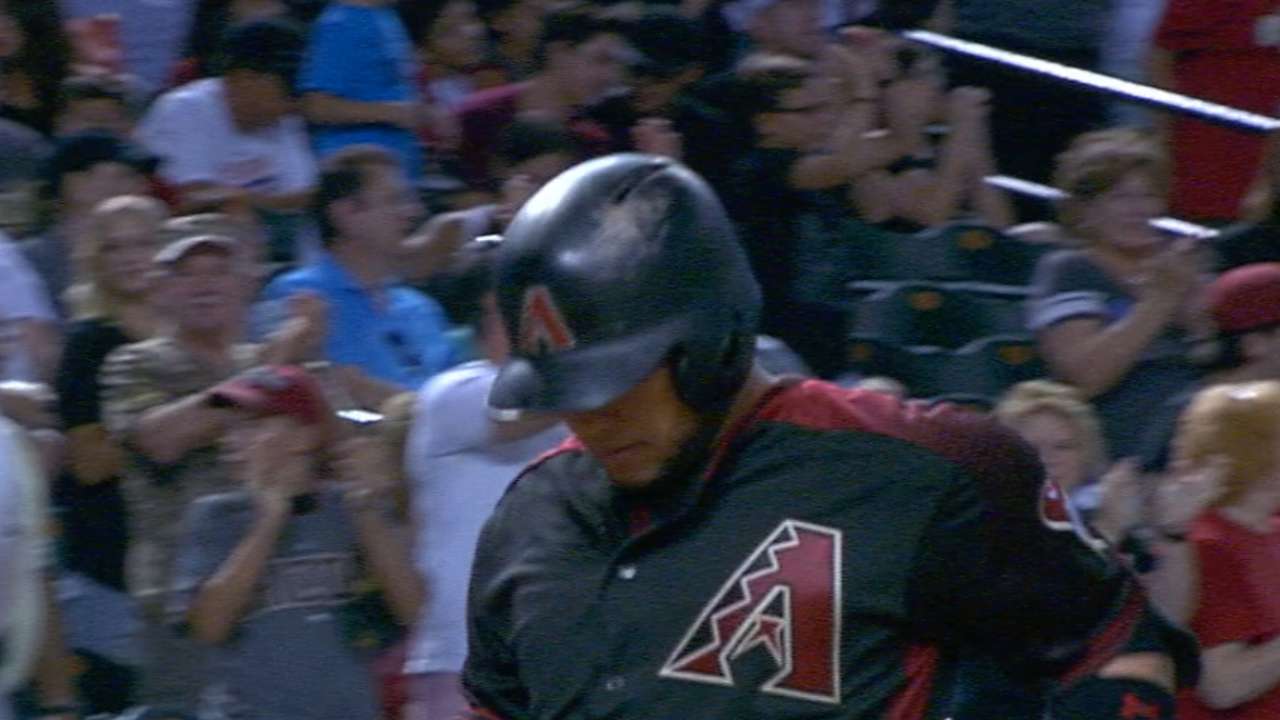 Castillo said Baltimore was his first choice.
"It's a great team with a lot of good players," Castillo said. "I want to win here. This is a team that has been in the playoffs the last couple years. … This team is going to be a competitor. We are going to be competitive in the league. I want to be a part of this."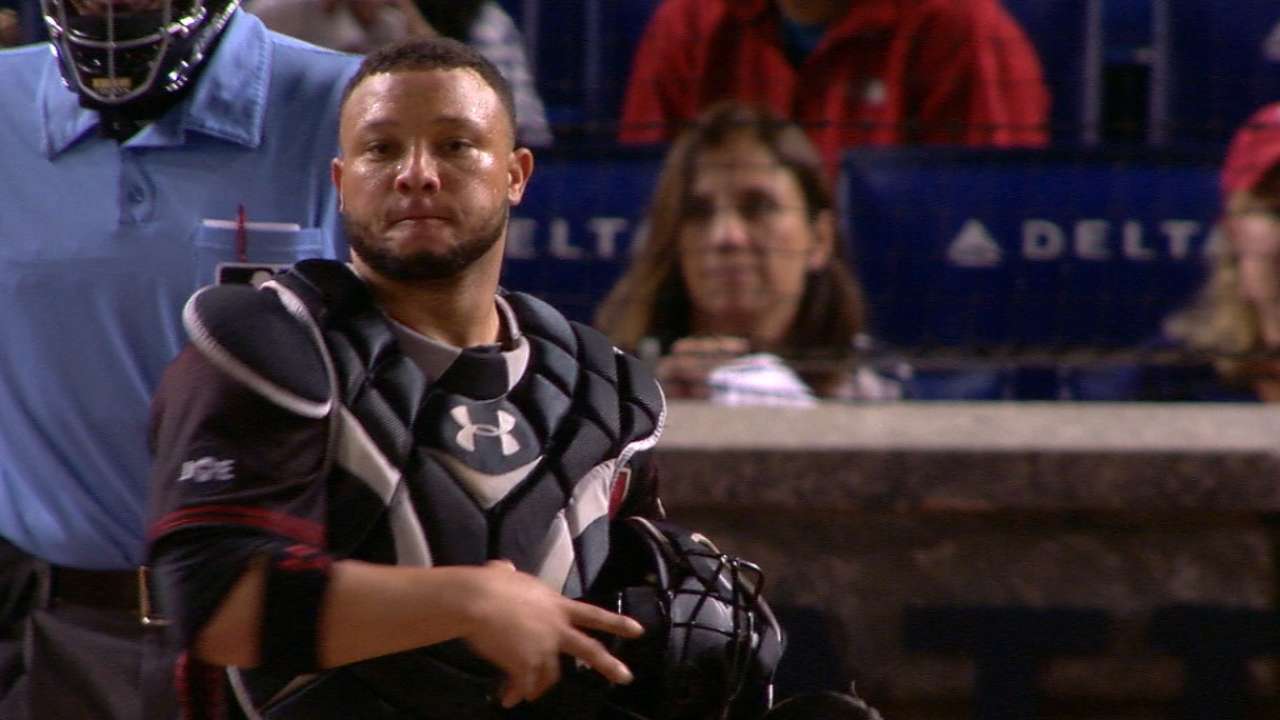 The deal gives the Orioles a veteran presence while they wait on the arrival of No. 2 prospect Chance Sisco, who is projected to begin the year at Triple-A Norfolk. The O's were clear early on that they didn't want to offer a long-term deal to another catcher.
"It gives him all the incentive in the world to have a terrific year in 2017, but [it] also gives us some comfort that he could extend it to a second year in '18," Duquette said of Castillo. "The terms were acceptable to the club. It wasn't our first option, but I think this will work out fine for both parties."
Duquette noted that even with Wieters on the free-agent market, the Orioles thought Castillo was the best fit for their needs. Not having the homegrown Wieters, a mainstay for the O's since 2009, in black and orange will be an odd feel.
"There's the baseball part of it and the personal part of it," said Showalter, who added he recently got a Christmas card from the Wieters family. "I remember the first conversation I had with Matt when I got here about taking the next step, and he did. He's been compensated well. It wasn't about that with Matt. This is about Welington. We are excited to have him join us."
Brittany Ghiroli has covered the Orioles for MLB.com since 2010. Read her blog, Britt's Bird Watch, follow her on Facebook and Twitter @britt_ghiroli, and listen to her podcast. This story was not subject to the approval of Major League Baseball or its clubs.