CC had 'good sense' Chapman would return
Veteran excited to have closer back on Yankees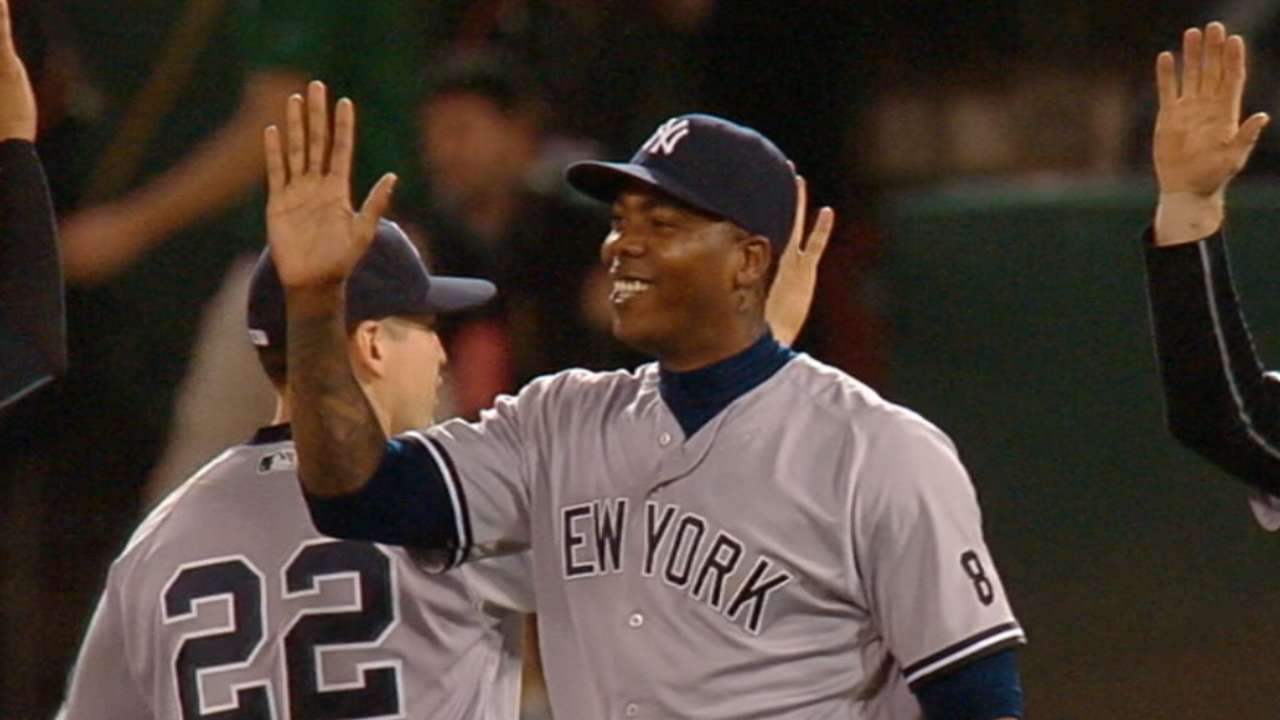 NEW YORK -- Aroldis Chapman and the Yankees were discussing dollars and terms late into the final days of the Winter Meetings, but CC Sabathia said that he received a few hints that there was a deal in the works.
Sabathia said that he spoke to Chapman at David Ortiz's charity golf tournament in Punta Cana, Dominican Republic, two weeks ago. The Yanks veteran said that he flew home confident that he'd be sharing a clubhouse with the closer in 2017.
"I saw Chappy at Big Papi's golf event about two weeks ago, and I got a good sense that he was coming back then," Sabathia said. "Just talking to Dellin [Betances], [Chapman] and Dellin talk a lot, and I talk to Dellin all the time. He had a good experience here, wanted to play here, and I felt good about him coming back."
Chapman agreed to a five-year, $86 million deal with the Yankees that includes an opt-out clause following the third season. The deal has not yet been officially announced by the club, but Chapman was at Yankee Stadium earlier this week to take his physical, and he posted some photos of the visit on social media.
"I'm excited to have Chappy back," Sabathia said. "He was obviously a great piece for us and went on to do his thing in the World Series, but it's great to have him back. It's going to help our bullpen obviously, and I think it's going to help Dellin and [Tyler Clippard] and those guys at the back end of the bullpen. I'm looking forward to it."
Sabathia was at Yankee Stadium on Wednesday morning to assist with the 23rd annual Yankees Holiday Food Drive. The Yankees, in conjunction with the Bronx clergy, will distribute all food collected to families in need throughout the Bronx.
Our Holiday Food Drive is underway! We even had a special guest stop by to help receive donations. Thank you to everyone who donated! pic.twitter.com/rvf0eqESdX

— New York Yankees (@Yankees) December 14, 2016
In addition, the Yankees will donate approximately 2,500 food vouchers to the recipients of the collected food items. To help begin the food drive, the Yankees received a committed donation in excess of 90,000 pounds of food from Krasdale Foods.
"It's always great," Sabathia said. "I think this is the third or fourth year that I've been able to come out and do this. I'm always willing to come out and support any way I can. The Yankees do a great job in the community, and I'm just happy to be a part of it, especially in the holiday season."
Sabathia has been a frequent visitor to the stadium as he rehabs from arthroscopic surgery on his right knee, performed in October. The procedure was described as a routine cleanup, and while Sabathia has not resumed throwing a baseball or running, he expects to be ready when Yanks pitchers and catchers report to Spring Training on Feb. 14.
"I'm looking forward to it," said Sabathia, who went 9-12 with a 3.91 ERA over 179 2/3 innings this past season. "I felt good. I was healthy all year, and hopefully I can be that again this year and just go out and make all my starts and help the team win."
Masahiro Tanaka, Michael Pineda and Sabathia appear to be the only locks in a rotation that could have five pitchers competing for the final two spots, with Luis Cessa, Chad Green, Bryan Mitchell, Luis Severino and Adam Warren all gearing up for a spring competition.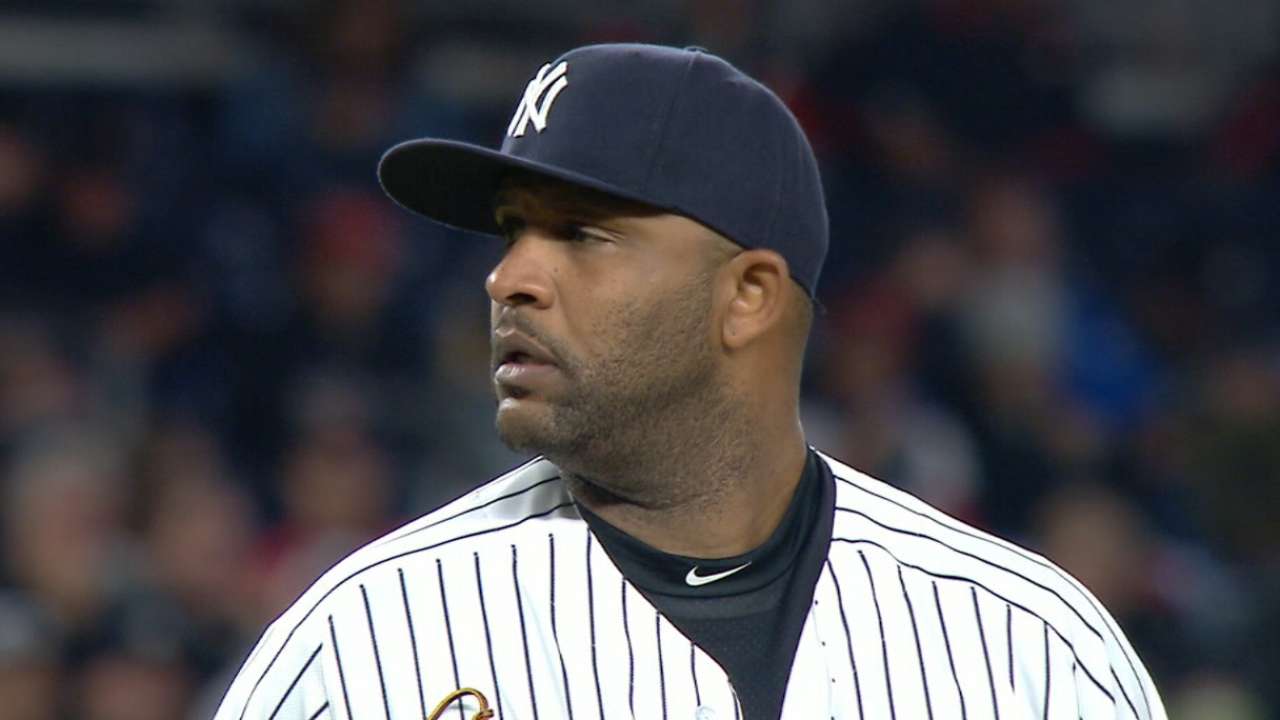 "Those guys have great stuff," Sabathia said. "Green is unreal. I think he's got a good chance to be really good in the big leagues. Obviously Sevvy had some struggles, but we've all seen the talent and seen what he can do. I know I've been checking on him. He's been working hard in the offseason, and I'm looking forward to seeing what he can do for us."
Bryan Hoch has covered the Yankees for MLB.com since 2007. Follow him on Twitter @bryanhoch and on Facebook. This story was not subject to the approval of Major League Baseball or its clubs.