MLB.com Columnist
Jon Paul Morosi
Leyland: 'Big time' Crawford to join Team USA
Veteran skipper talks admiration for Gold Glove Award-winning shortstop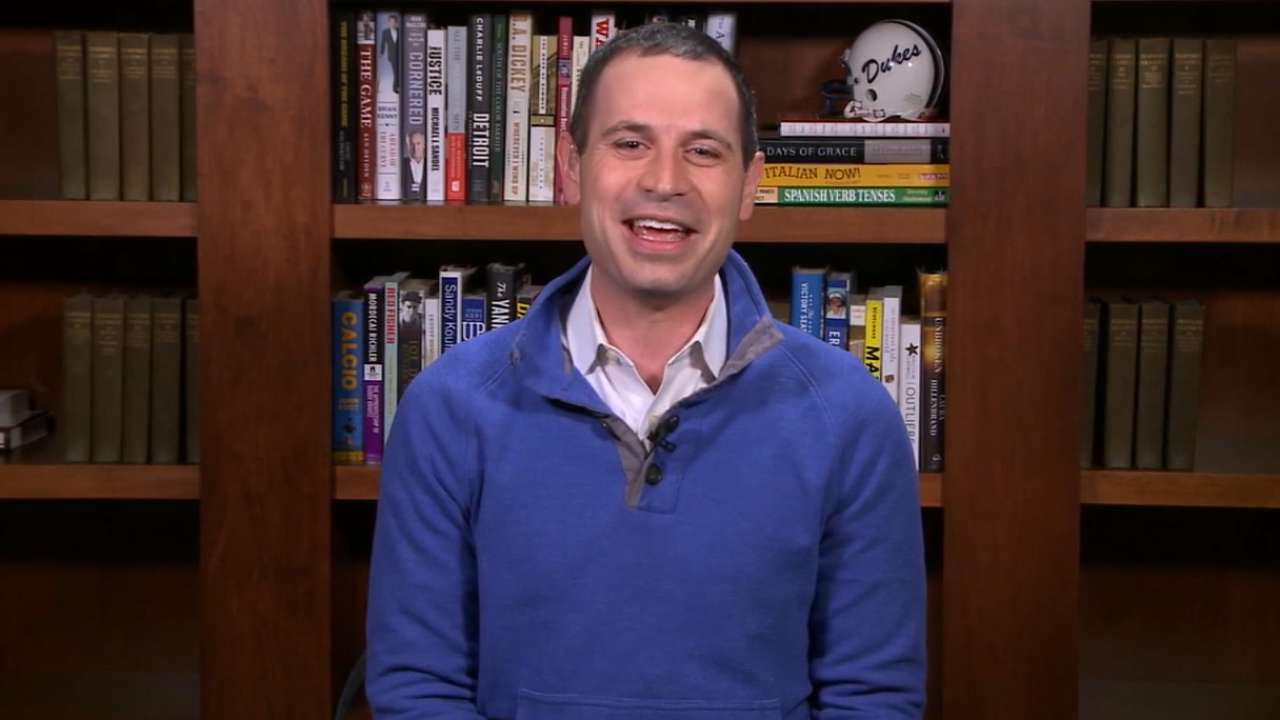 During the 2012 World Series, Jim Leyland watched from Detroit's dugout as Brandon Crawford's steady brilliance at shortstop snuffed out a succession of would-be Tigers rallies.
More than four years after Crawford's superb defense was a crucial factor in the Giants' sweep, Leyland will have the chance to manage him in the World Baseball Classic.
Crawford confirmed his intent to play for Team USA in a telephone conversation with Leyland earlier this week.
"I talked with him on the field during the playoffs [in 2014], and I expressed to him that he is -- without question -- one of my favorite players in the big leagues today," Leyland said. "I love the way he plays the game. I love the way he goes about his business.
"I didn't want to take up too much of his time when we talked [Monday] night. But he is in, as of now. He's fired up about it, and so am I. I'm just thrilled about it, that he's accepted the invitation."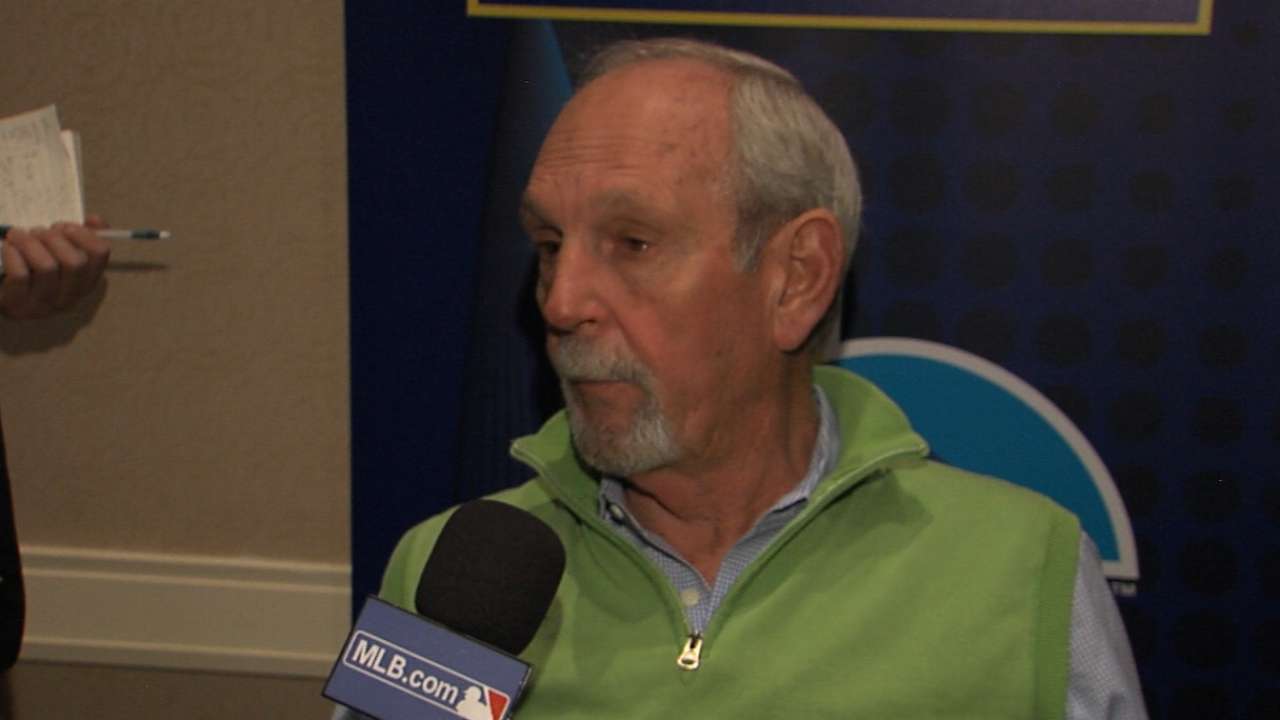 Crawford, who turns 30 next month, is coming off perhaps his best all-around season. He won a second consecutive National League Gold Glove Award at shortstop and finished 12th in the NL MVP Award voting.
Crawford's 237 RBIs over the past three seasons are the most among everyday shortstops in the Major Leagues during that span. And, notably, he's a two-time World Series champion.
"He's one of those guys where, to me, you talk about athletes and you talk about baseball players," Leyland said. "He's a baseball player. He's a good athlete, obviously, but I look for baseball players. In just about every situation I've ever seen him, he makes big plays.
"He does it all. He knocks in runs. He makes big plays in the field. He'll run into one [and hit a home run]. He's a big-time player on a big stage. That's one of the reasons I was so interested in him. He's come out on top quite a bit. He's the kind of guy you want on your team."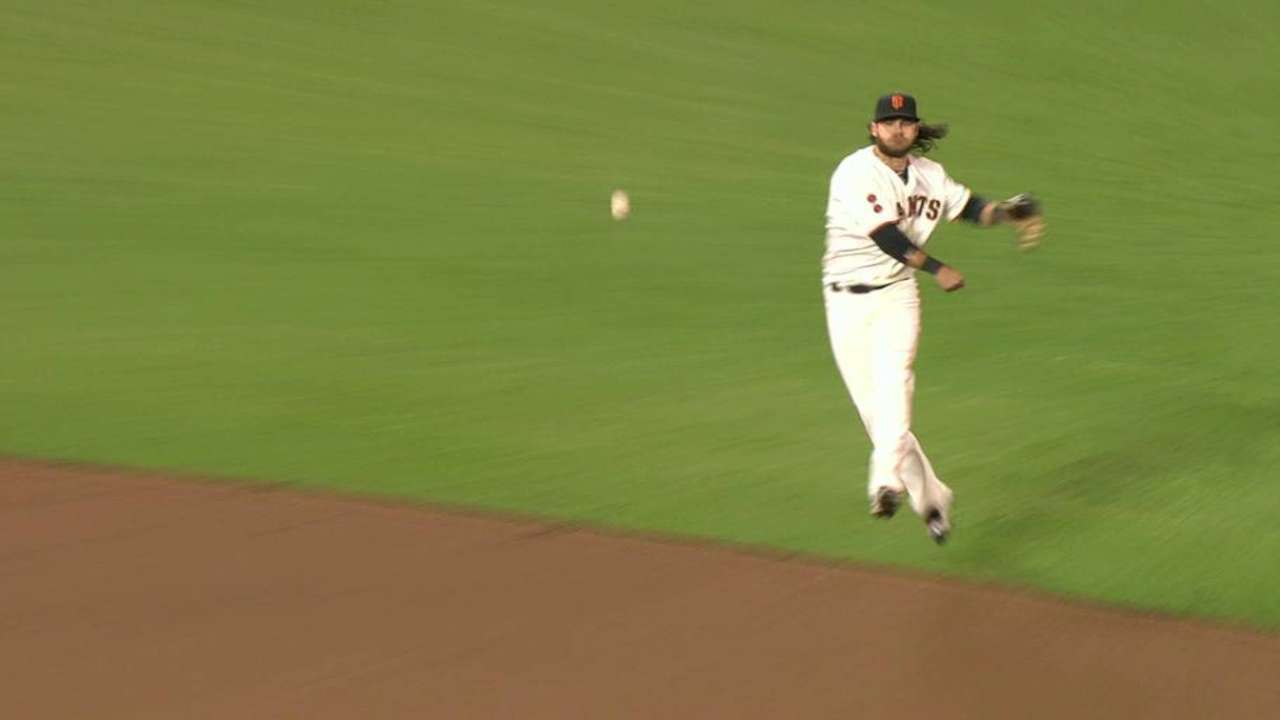 The shortstop position presented Team USA officials with one of their toughest decisions, given the presence of rising stars Corey Seager and Addison Russell. It's still possible that Seager or Russell could join the 28-man roster, given that Leyland will want two players capable of playing shortstop. Trea Turner, who is moving back to shortstop from center field for the Nationals in 2017, is another option.
International bullpenning
While Team USA's everyday lineup has come into focus, the bullpen remains largely unknown. And that is significant, since relief pitchers accounted for 11 of 28 roster spots on Team USA at the 2013 Classic.
Andrew Miller has given a firm commitment to Leyland -- his first Major League manager, with the Tigers in 2006 -- so we know one name for certain. Zach Britton and Mark Melancon, meanwhile, have declined invitations to pitch in the Classic.
Even without Britton, Team USA will have a member of the Orioles' bullpen: right-hander Mychal Givens, whose electrifying fastball/slider combination enabled him to strike out 96 batters in 74 2/3 innings this year.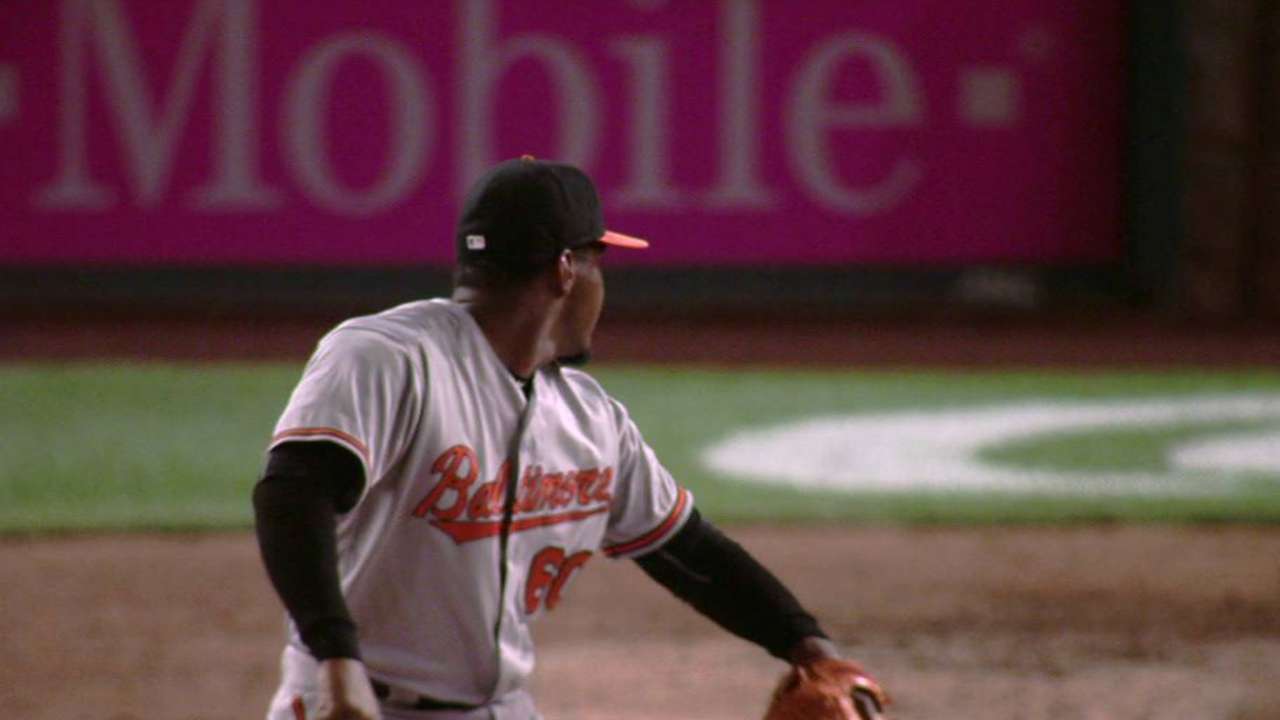 Givens, a middle infielder for his first three professional seasons, converted to pitching in 2013 and debuted in the Majors two years later at age 25. Among all Major League pitchers with 100 or more innings over the past two seasons, Givens ranks 14th with 11.52 strikeouts per nine innings.
The U.S. may carry fewer relievers in 2017 than in 2013 for two reasons: Leyland would like to piggyback his starters early in the tournament, meaning a smaller group of pitchers could cover more innings; and it's possible that a rule change will enable teams to replace pitchers on the roster following each round, reducing the need to carry a large staff throughout the tournament.
As a Major League manager, Leyland often preferred to carry as many as three left-handers in a seven-man bullpen. It won't be a surprise, then, if Team USA has a strong southpaw contingent, as well. Colorado's Jake McGee is one left-hander receiving strong consideration.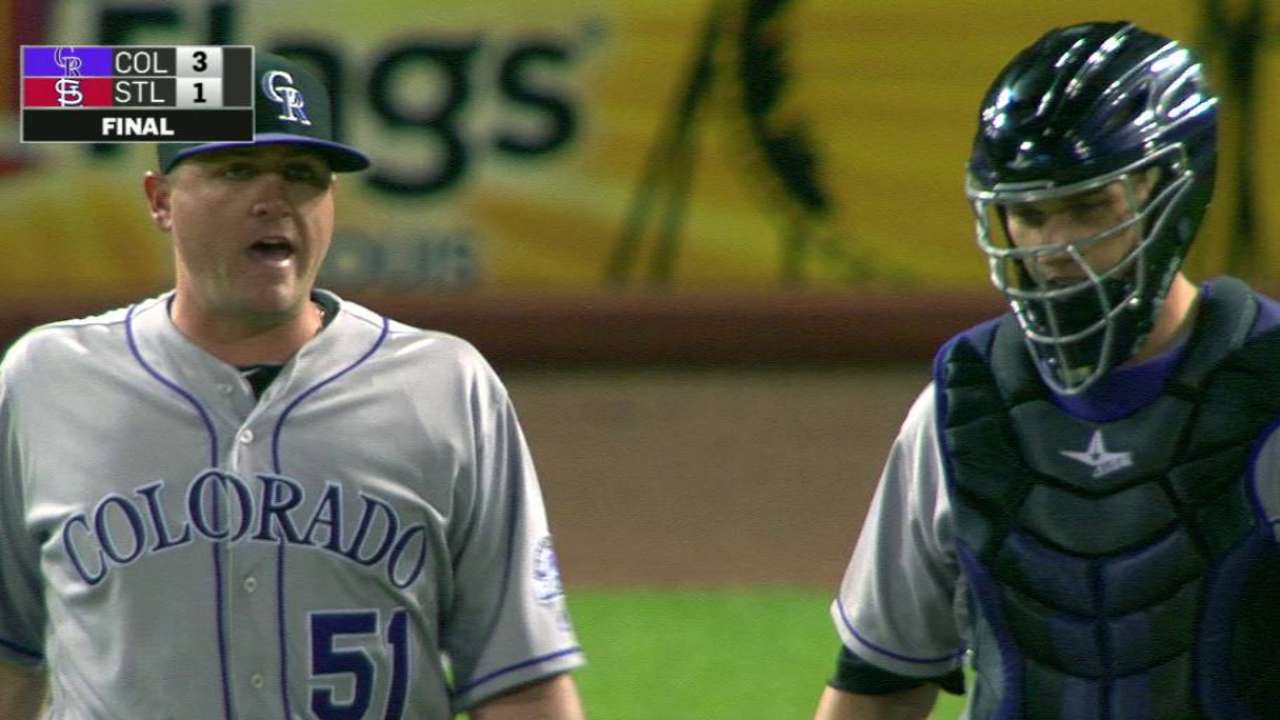 Around the globe
• Ryan Braun, a starting outfielder for Team USA in 2013, has decided not to play in the '17 tournament. Braun is eligible to participate for Team Israel, and the Israeli baseball federation had invited him to play in the country's first Classic appearance.
• Free-agent outfielder Michael Saunders plans to play for Team Canada, one source said. Saunders was named to the All-World Baseball Classic Team in 2013 after batting .727 (8-for-11) with one home run and seven RBIs for Canada in the tournament.
• Mets outfielders Michael Conforto and Brandon Nimmo are on Italy's preliminary roster, according to MLB.com's Anthony DiComo. Team Italy is working to secure commitments from outfielders and has strong interest in both players.
Jon Paul Morosi is a national columnist for MLB.com. This story was not subject to the approval of Major League Baseball or its clubs.