Hold or be bold? NL contenders face questions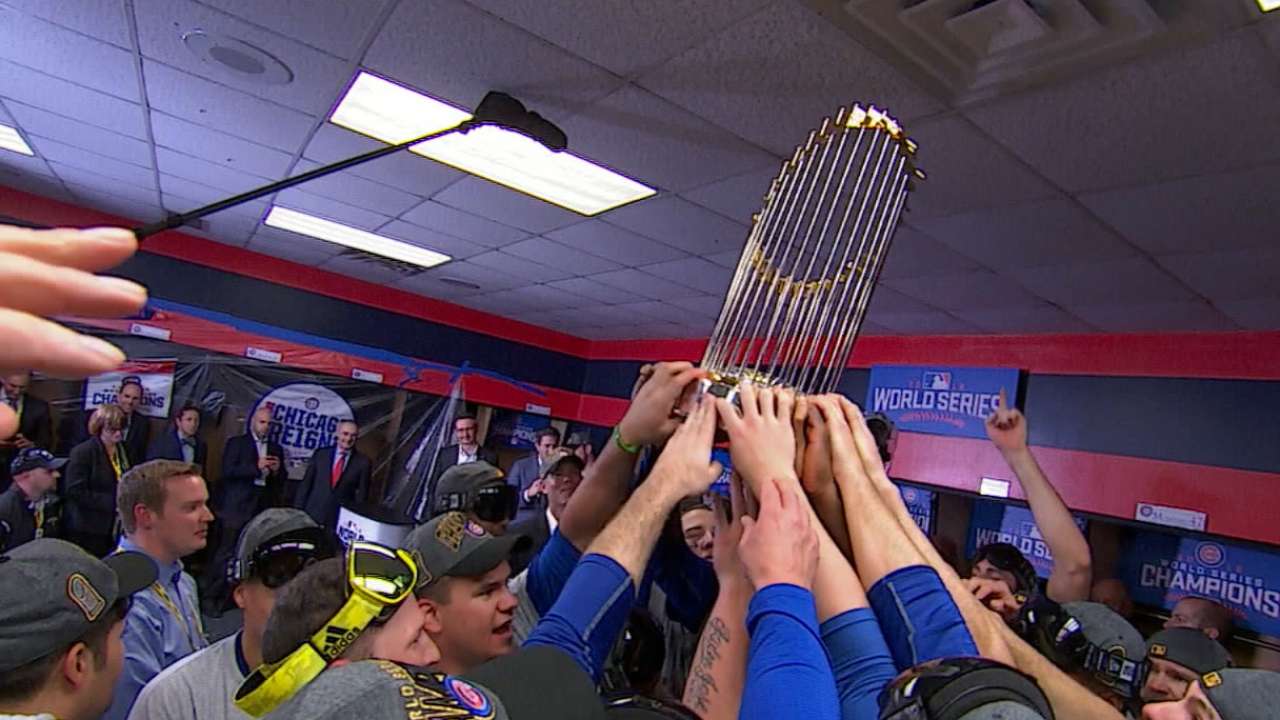 The Cubs, defending World Series champions, will enter 2017 as the favorites to return to the Fall Classic, although no team since the 2008-09 Phillies has followed a championship with a pennant. That puts other contenders in catch-up mode, and in fact, the next five teams in last season's National League standings all have made at least one significant move already.
In the West, the Giants signed closer Mark Melancon and the Dodgers have re-signed starter Rich Hill, closer Kenley Jansen and third baseman Justin Turner. In the Central, the Cardinals struck a blow at the Cubs by landing center fielder Dexter Fowler. And in the East, the Nationals swung a prospect-filled trade for center fielder Adam Eaton, while the Mets brought back left fielder Yoenis Cespedes.
For each of those challengers, the work isn't done. Each faces a decision with regard to at least one key position: Stick with internal solutions, or sacrifice payroll or prospects for an external upgrade that might help push the club over the hump.
Cardinals: First base
Stand pat: St. Louis addressed its biggest need with the addition of Fowler, and the team's infield is deep. Matt Carpenter is set to move to first in an effort to improve the unit defensively, and he should play alongside Kolten Wong, Aledmys Diaz and Jhonny Peralta, with Jedd Gyorko and Matt Adams available in reserve.
Go for it: Adding a big bat to hit behind on-base machines Fowler and Carpenter has to be an enticing idea. Plus, St. Louis already sacrificed its first-round pick in the 2017 Draft by signing Fowler, so there is less to lose by bringing in another free agent who declined a qualifying offer, such as Edwin Encarnacion or Mark Trumbo. The longer those two and fellow free agent Mike Napoli languish, the easier it might be for the Cards to swoop in and grab one.
Modest proposal: Though it wouldn't help the defense, sign Encarnacion to a short-term, big-money deal -- if such a thing is possible. Offset part of his salary by trading Peralta, who will make $10 million in the final year of his contract.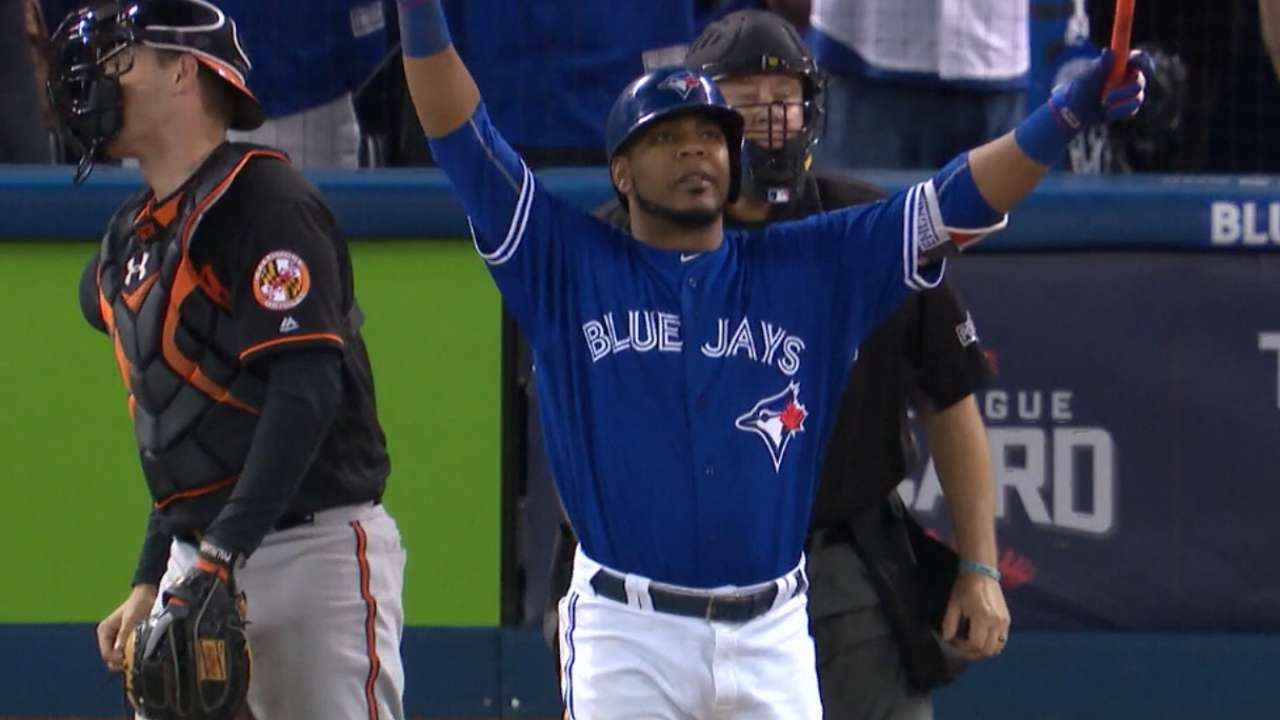 Dodgers: Second base
Stand pat: The Dodgers shelled out a reported $192 million to retain Hill, Jansen and Turner. While the club's current leadership hasn't been shy about spending money, it does have to consider the luxury tax. That concern, plus a desire to hold on to top prospects, could lead L.A. to try to piece together second base with the likes of Kiké Hernandez, Chris Taylor, Austin Barnes, Micah Johnson and Darnell Sweeney.
Go for it: The easiest move would be to re-sign Chase Utley, who had a solid season in 2016. On the other hand, Utley turns 38 on Saturday, and his struggles against lefties make him more of a platoon player. The Dodgers also would prefer a right-handed bat, according to MLB Network insider Ken Rosenthal, and will continue to consider trade options that fit the bill (Brian Dozier, Logan Forsythe, Ian Kinsler). All three are highly productive, have two affordable years of control remaining and would figure to command a hefty return.
Modest proposal: Re-signing Hill, Jansen and Turner was necessary, but trading for a second baseman is the best way to improve the 2017 club. L.A. has the prospect depth to get it done without emptying its farm system.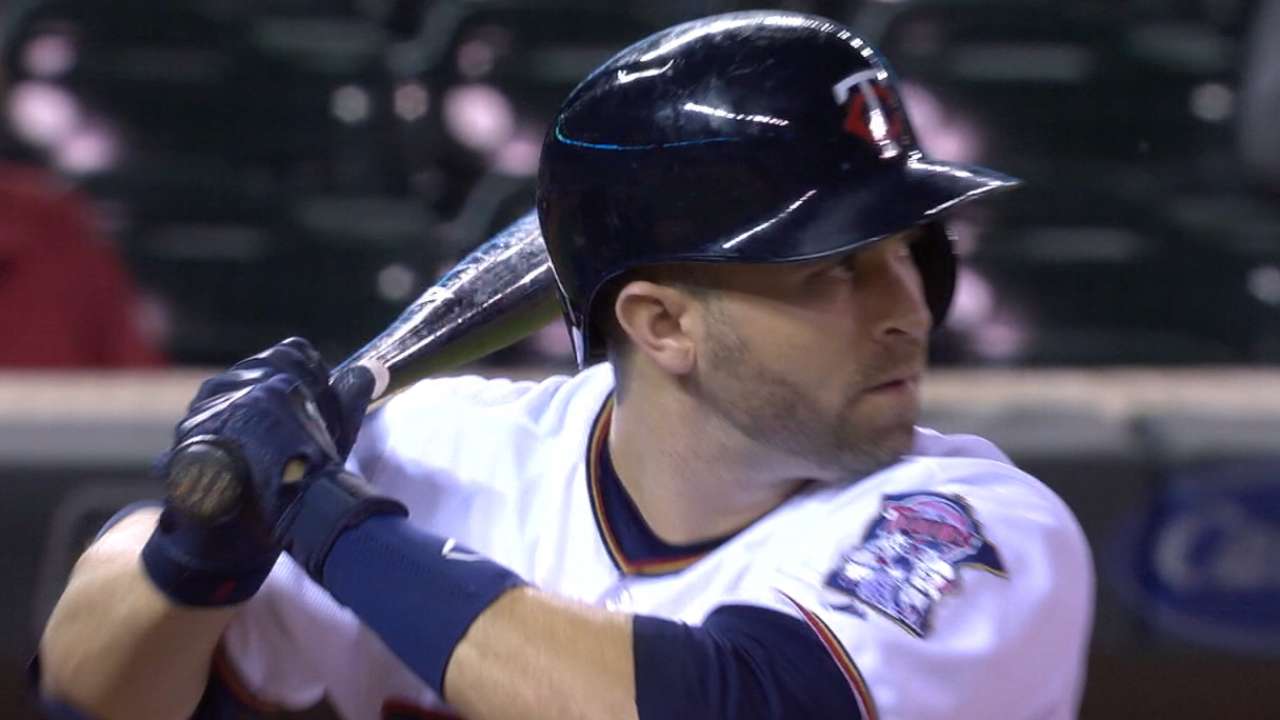 Giants: Left field
Stand pat: After signing Melancon to address their bullpen problem, the Giants have "reached their payroll limit," as MLB.com's Chris Haft wrote recently. In related news, general manager Bobby Evans has said he expects to go with in-house options such as Jarrett Parker and Mac Williamson. Parker, a left-handed batter who will be 28 next season, held his own in 2016 (.236/.358/.394, five homers in 63 games). Williamson, a 26-year-old righty, hit .223/.315/.411 with six homers in 54 games.
Go for it: San Francisco certainly has a need for a power bat, such as free agent Jose Bautista or the Tigers' J.D. Martinez, but both also might be too expensive and would come with significant question marks on the defensive side. Instead, the Giants could try to snag a lower-end free agent (Colby Rasmus) on a one-year deal, or pursue a less costly trade target (Royals speedster Jarrod Dyson).
Modest proposal: It's far from clear that any realistic addition would represent a significant upgrade. See if Parker and/or Williamson steps up, and reassess at the non-waiver Trade Deadline if necessary.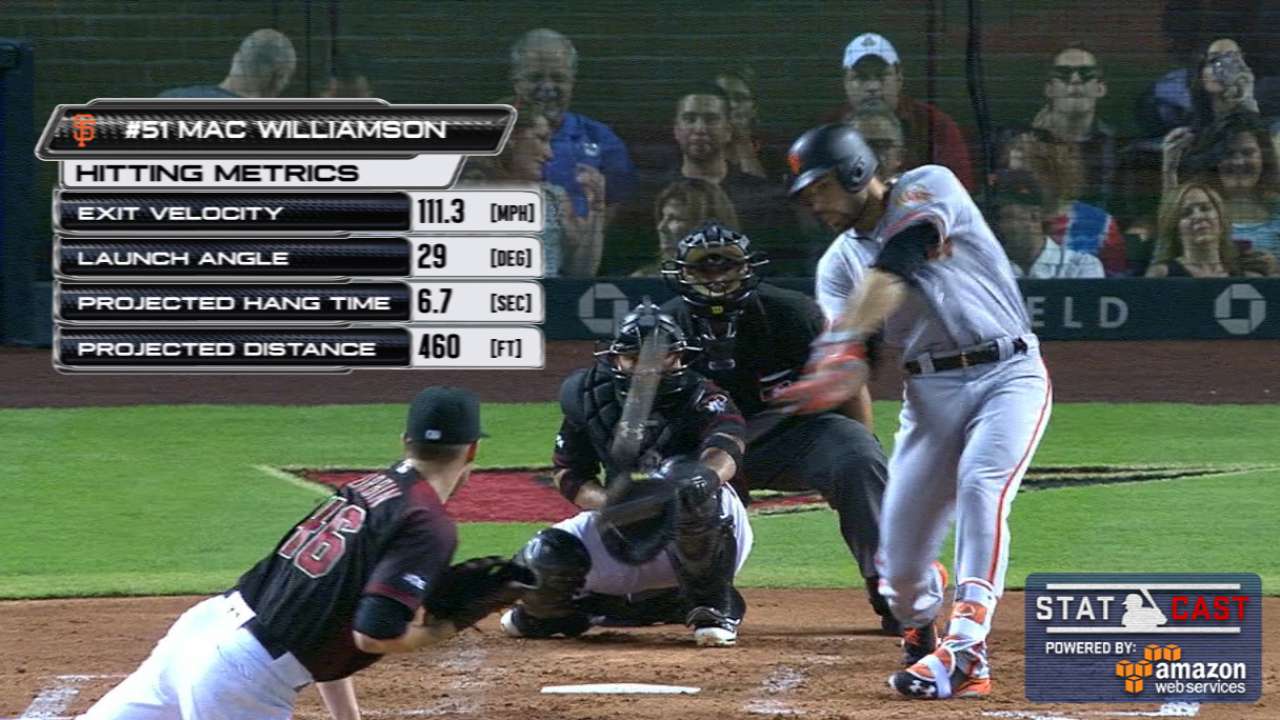 Mets: Center field
Stand pat: Re-signing Cespedes gave the Mets a glut of outfielders, and they now seem poised to trade Jay Bruce and go with Curtis Granderson as their primary center fielder, likely platooning with Juan Lagares. It's a risky move from a defensive perspective, as Granderson would try to become the first player since Mike Cameron in 2009 to play at least half of his team's games in center at age 36 or older. Granderson has 27 career Defensive Runs Saved at the position but has started only 45 games there over three years with the Mets.
Go for it: With no real upgrades left in free agency, the Mets would have to pull off a complicated task, acquiring a center fielder via trade while shipping out both Bruce and either Granderson or Michael Conforto. The Royals' Lorenzo Cain and the Rockies' Charlie Blackmon both have appeared in trade rumors, but neither would come cheap, and they offer just one and two seasons of club control, respectively.
Modest proposal: The current situation isn't ideal, but the price for any major upgrade may be too steep to justify.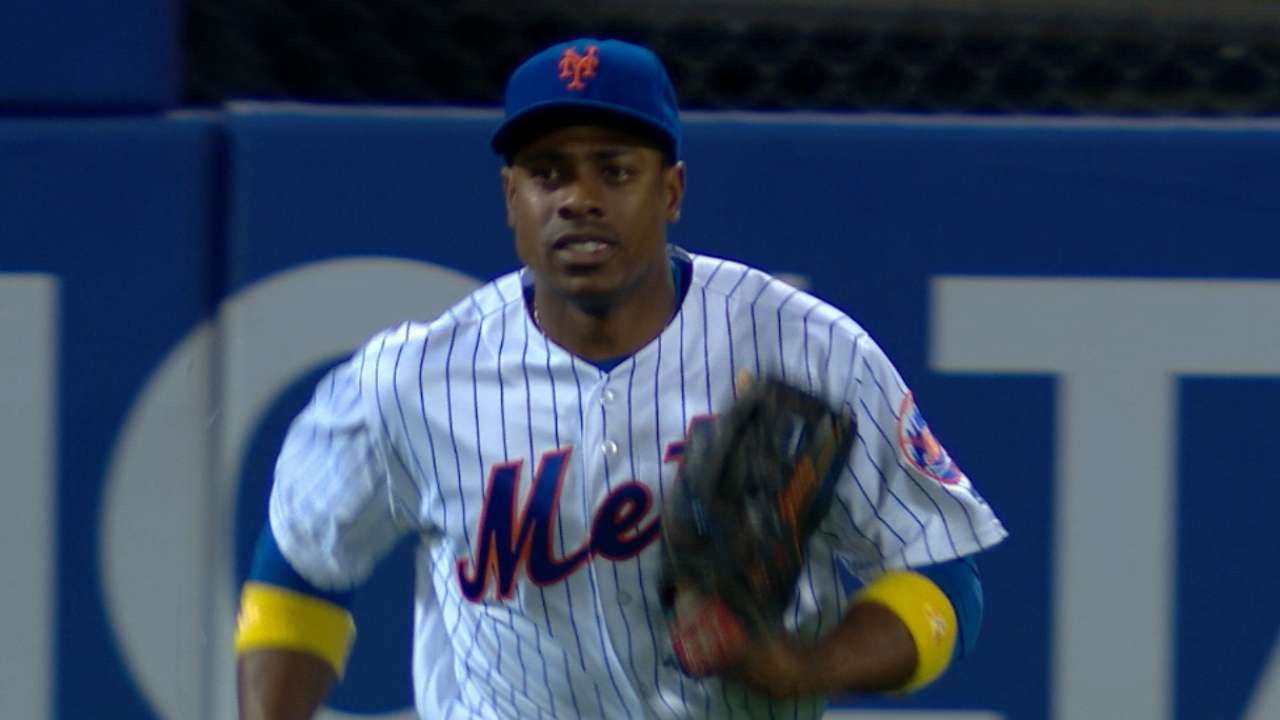 Nationals: Closer
Stand pat: Washington fell short of its big-name targets, but the bullpen is not bereft of talented relievers. Veteran Shawn Kelley spent some time closing for the team in 2016, and posted a 2.64 ERA and 12.4 strikeouts per nine innings. Blake Treinen took a step forward, with a 1.73 ERA and .588 opponent OPS in his final 56 games. Koda Glover debuted in the Majors at 23 and could be the closer of the future.
Go for it: The biggest names the Nats have been connected to come with significant asterisks. Free agent Greg Holland missed last season due to Tommy John surgery, the Rays' Alex Colome likely would require a hefty dose of prospects in return, and the White Sox's David Robertson has a sizable salary and some troublesome 2016 results. A lower-profile target, such as free agent Brad Ziegler, might not fit the "shutdown closer" mold, but still would provide a boost.
Modest proposal: Skip the more expensive arms and supplement the current bullpen with Ziegler, who has a 2.53 ERA and MLB's second-highest ground-ball rate over the past three seasons.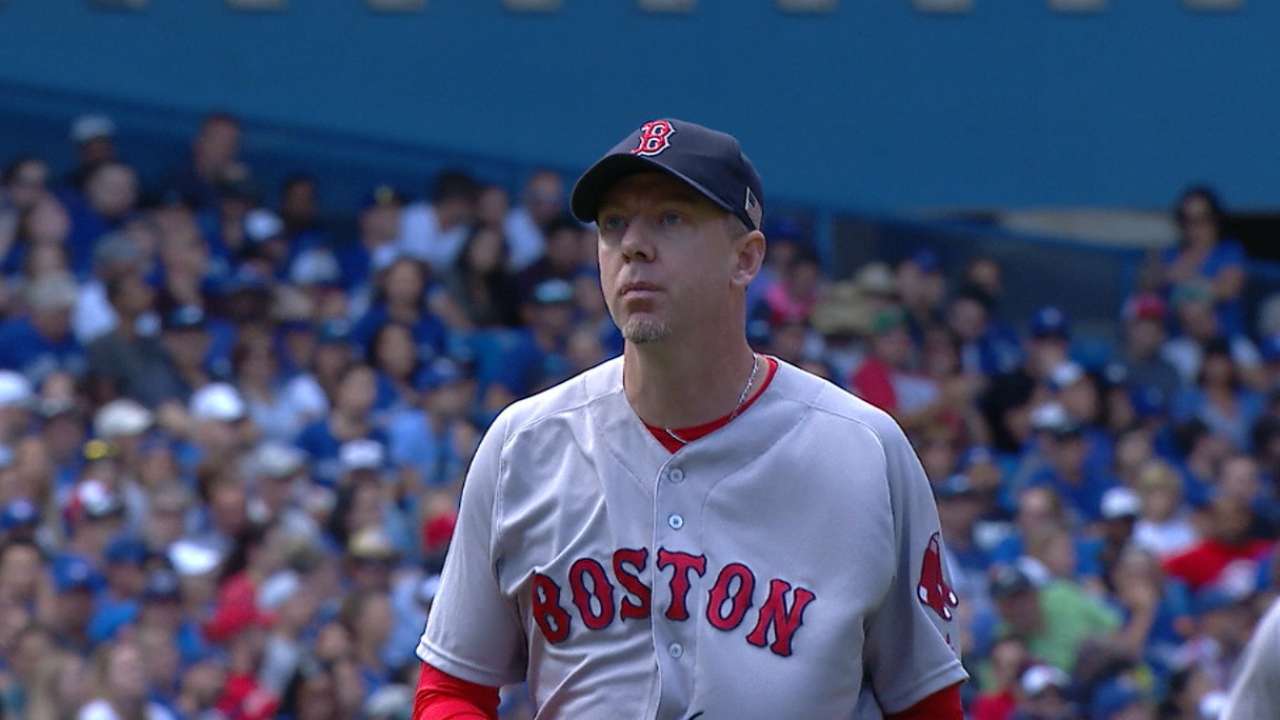 Andrew Simon is a reporter for MLB.com based in the Washington metro area. Follow him on Twitter @AndrewSimonMLB This story was not subject to the approval of Major League Baseball or its clubs.