Soler ready for everyday work with Royals
Outfielder sizes up new threads in KC introduction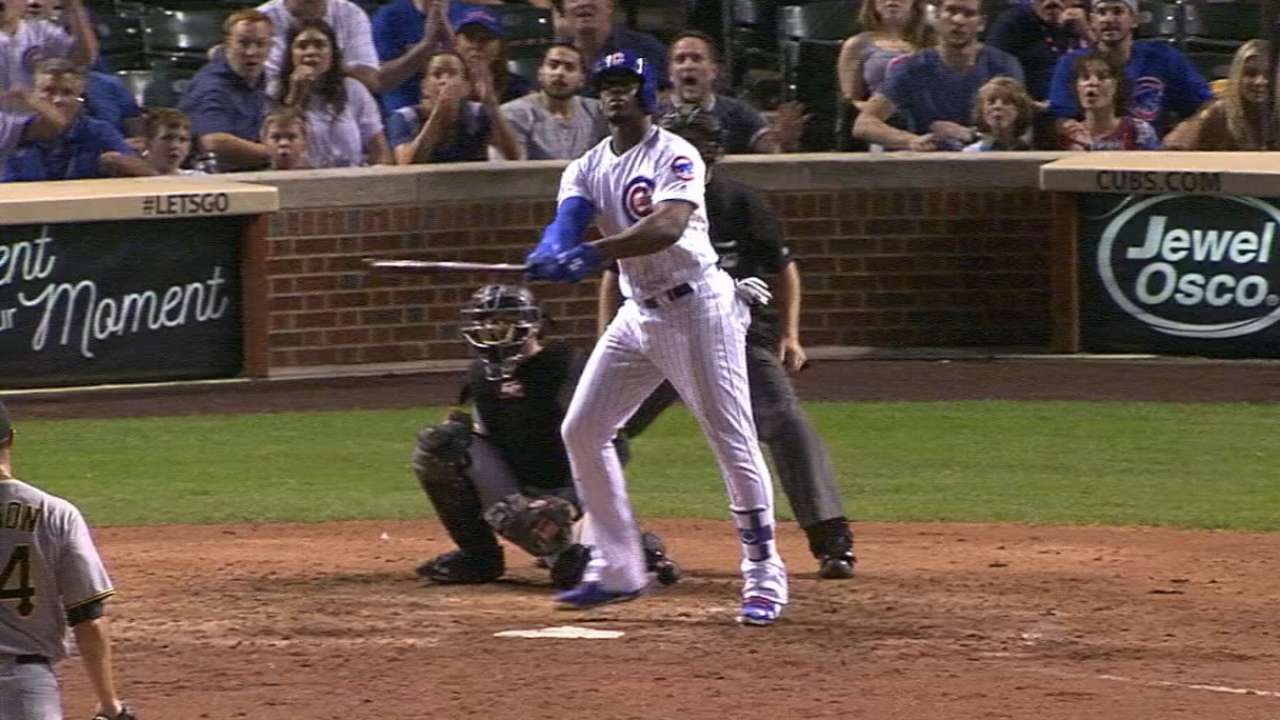 KANSAS CITY -- Newly acquired outfielder Jorge Soler flew to Kansas City on Tuesday and was introduced to the local media, proudly displaying his new Royals jersey No. 12.
Soler was flanked by Royals general manager Dayton Moore and interpreter Luis Perez as he answered questions about the trade that brought him from the Cubs for closer Wade Davis.
Q: How difficult was it leaving a World Series championship team and is it easier knowing you're going to a team that won it all a little more than a year ago?
Soler: It was very difficult. I was there with the Cubs for five years. It's the only team I have known. But I will dive in and I'm excited to be here. I will give it my all.
Q: Do you know any of the present Royals?
Soler: Not personally, but I've said hi to a few of them while playing. But I'm very anxious to meet everybody.
Q: What have you learned about hitting at the Major League level your first couple of years in Chicago and do you feel like you're just scratching the surface as you get regular playing time here?
Soler: I got the opportunity to learn a lot with the Cubs. Baseball is a different sport. You get to learn something new every day. I'm excited to keep learning.
Q: Can you describe the difficulties or frustrations with not getting everyday at-bats in Chicago and not playing every day?
Soler: It's a very difficult spot to be in because once I learned I wasn't playing every day, I still had to deal with it. But I moved on and decided to go on to the route of helping my teammates and being a team player. They're my teammates.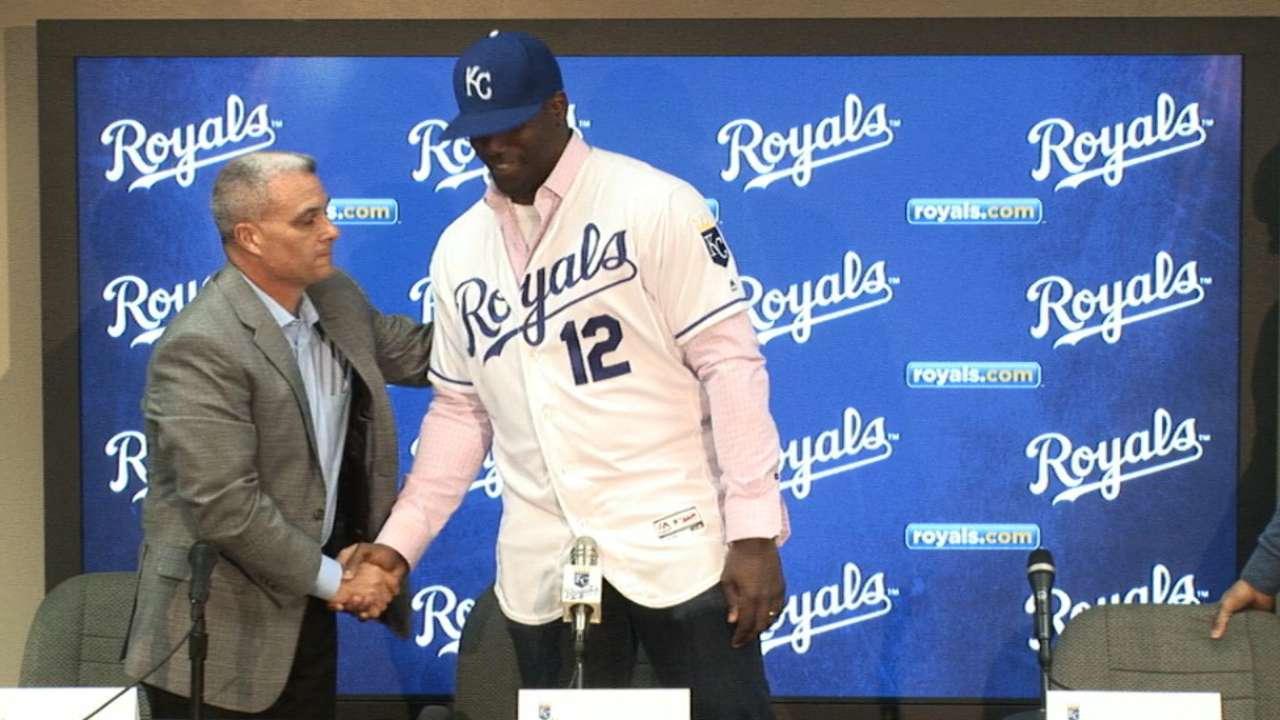 Q: You were able to start Game 7 of the World Series and get a couple of hits in what might have been the biggest game in the Cubs' history in 100-plus years. To be able to play in a game like that and have success, what did that do for your confidence?
Soler: I felt confident. But we had a big lead and it ended up being really close at the end. That taught me a lot about not giving up. Now I feel like I can step up to the plate and feel comfortable about it.
Q: What are your goals as a hitter and how much room do you have to grow?
Soler: I think I have a lot of room to improve. And my main goal is to play every day and be ready.
Receiving his #Royals jersey! #SolerPower pic.twitter.com/VIricyPVg6

- Kansas City Royals (@Royals) December 13, 2016
Q: How much does playing every day help that goal?
Soler: I'm going to be able to see more pitches and have more at-bats. And that will definitely help. I'm going to gain more experience from the at-bats, and that will help.
Q: What do you think of Kauffman Stadium? Does it look a little large to you?
Soler: (Laughing) It's a little bit bigger than Wrigley, but that's OK.
Q: Growing up in Cuba, what were the players you looked up to?
Soler: Manny Ramirez is always someone I looked up to.
Jeffrey Flanagan has covered the Royals since 1991, and for MLB.com since 2015. Follow him on Twitter @FlannyMLB. This story was not subject to the approval of Major League Baseball or its clubs.