MLB.com Columnist
Phil Rogers
Shelf help: A lineup of unsigned players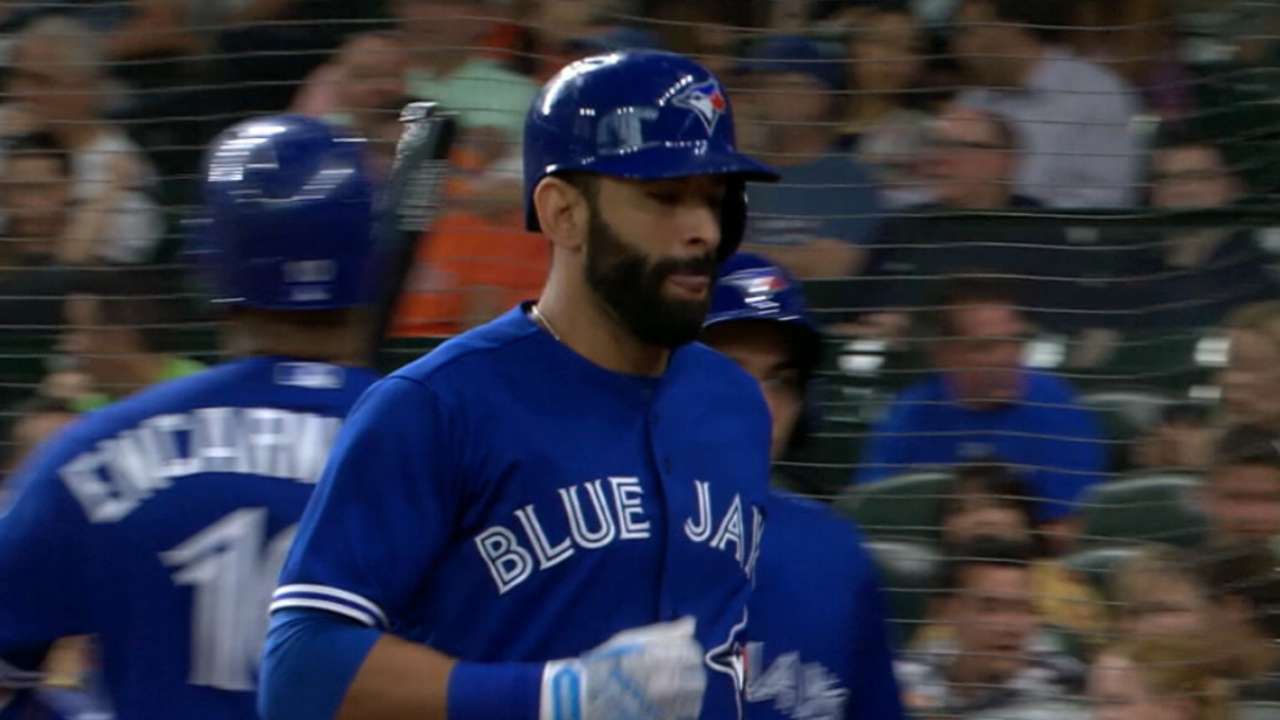 Kenley Jansen is going back to the Dodgers, and probably Justin Turner, too.
The shopping days before the holidays are beginning to fly by, but that hardly means the shelves are empty -- far from it. There are still dozens of attractive free agents available, and you could build a lineup from those who have yet to sign. And in some areas -- first base, corner outfield and bullpen arms -- there are so many options that the challenge is to pick through the remainders to find the right fit.
Here it goes:
1B: Edwin Encarnacion
Maybe Encarnacion should have taken the $80 million extension from the Blue Jays, as he hasn't done better in a market that is valuing closers and complete players (Dexter Fowler and Ian Desmond). The Blue Jays signed Kendrys Morales to a three-year, $33 million deal to be the primary DH, and they then added Steve Pearce, seemingly to share first base with Justin Smoak. Is there still room for Encarnacion? So far the Rangers, Astros, Cardinals and Pirates haven't found the way to fit him into their payroll. Somebody will soon. Also unsigned: Chris Carter, Mike Napoli.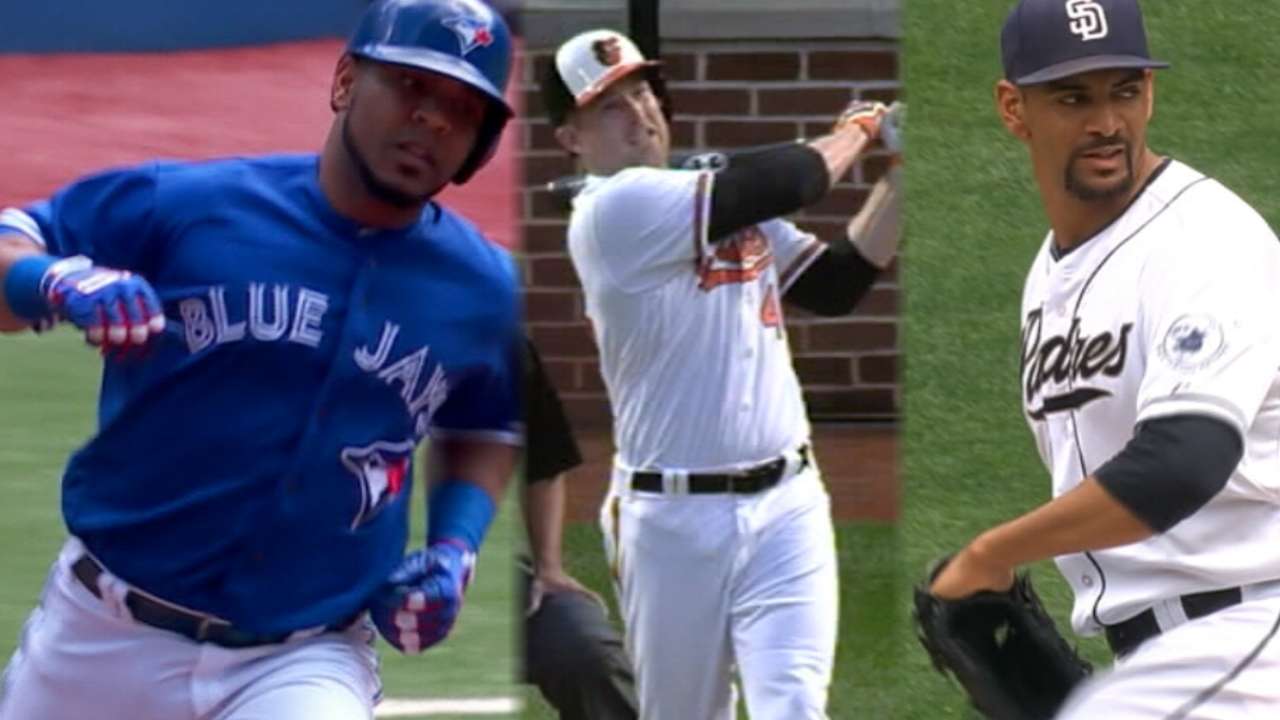 2B: Chase Utley
While Utley is a platoon player at this point (.154 average against lefties last year), he was a two-win player for the Dodgers last season. He could still wind up back with Los Angeles, but for now, Andrew Friedman seems occupied by the possibility of trading for Brian Dozier or perhaps Jonathan Villar. Utley will play at age 38 next season. Also unsigned: Johnny Giavotella, Stephen Drew.
3B: Trevor Plouffe
Only 10 days short of being a free agent, Plouffe was designated for assignment and then outrighted by the Twins. He declined the outright and became a free agent. Plouffe suffered a cracked rib in July and strained an oblique muscle in September, but he played 152 games in 2015. He could be an option for the Dodgers, but not many teams are searching for help at third base. Also unsigned: Cody Asche, Aaron Hill.
SS: Erick Aybar
Due to play at age 33 next season, the steady Aybar has played at least 126 games each of the past eight seasons. He's solid, but he hit only .243 last season, and 2017 might be the year he's pushed to the bench by the rising tide of shortstops in the early 20s. Also unsigned: Alexei Ramirez, Alexi Amarista.
LF: Michael Saunders
An All-Star last season with Toronto, Saunders could still return to the Blue Jays. He's a streaky hitter and has never played more than 140 games in a season, but he delivered 24 homers in his 2016 campaign. Though Saunders' timing in hitting the market isn't great, he could be a major contributor at age 30 in '17, and he is coming off a season that raised his confidence, especially in hanging in against left-handed pitchers (.927 OPS in 123 plate appearances). Also unsigned: Colby Rasmus, Angel Pagan.
CF: Rajai Davis
The guy who hit that home run off Aroldis Chapman to tie Game 7 of the World Series hasn't yet been re-signed by the Indians, who are clearing the decks for the arrival of their top prospect, Bradley Zimmer. Davis led the American League with 45 stolen bases last season as a 35-year-old. He could offer a lot of value as a fourth outfielder, if not a regular. Also unsigned: Austin Jackson, Michael Bourn.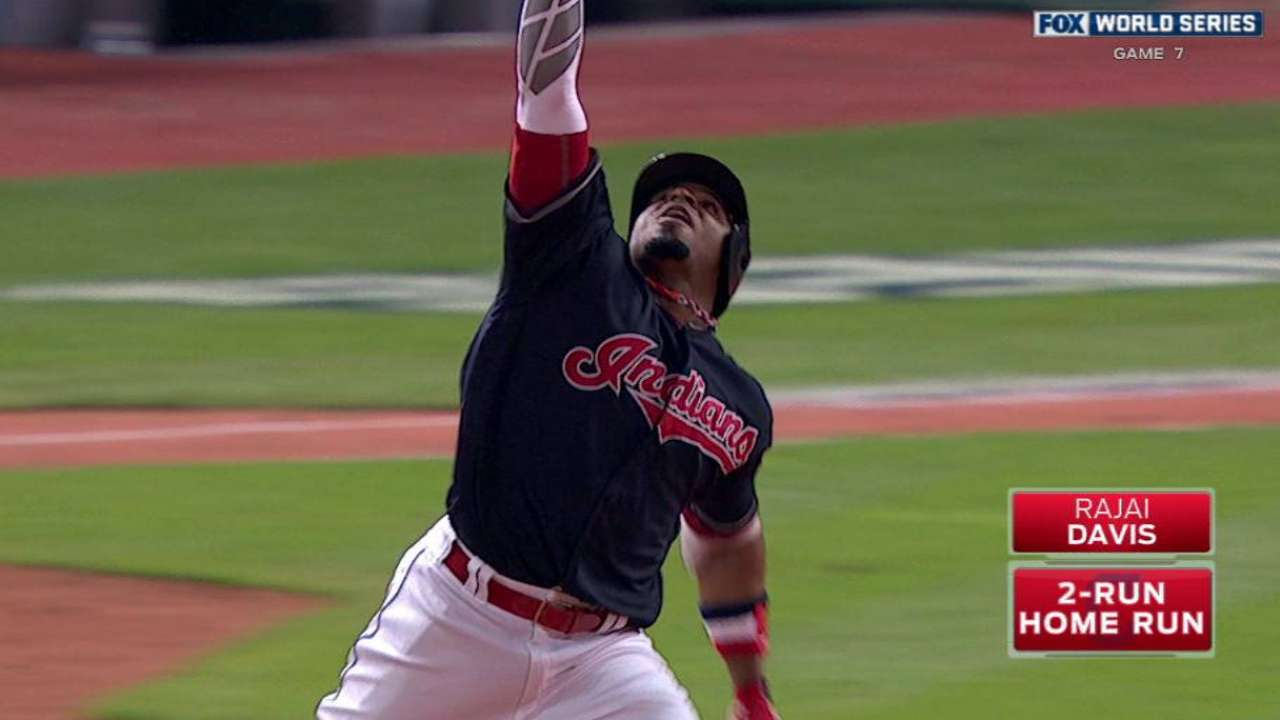 RF: Jose Bautista
Not only is Bautista's career OPS .861, but he's been even better over the past three years (.892). Given his standing with the franchise and the current inventory of outfield options, one would think the Blue Jays would be trying to re-sign him. Bautista's outfield play (-8 Defensive Runs Saved, per FanGraphs) is a big negative, especially for National League teams. Also unsigned: Franklin Gutierrez, Brandon Moss.
DH: Mark Trumbo
Roll back the clock 10 years -- even better, 20 -- and there's no way that the player who led the Major Leagues in home runs would have lasted more than a month on the free-agent market. That's been the case for Trumbo, who is listed as our designated hitter but could have fit at first base or in right field. Trumbo's asking price has so far been too high for the slow-moving Orioles -- they had 10 free agents but have so far re-signed no one more significant than Logan Ondrusek -- and teams like the Rangers, Indians and Cardinals, who have room for a first baseman or a DH. Also unsigned: Pedro Alvarez, Mark Reynolds.
C: Matt Wieters
He answered all the questions about his comeback from Tommy John surgery, hitting 17 home runs and throwing out 35 percent of runners attempting to steal last season. He could be an upgrade for the Mets over Travis d'Arnaud and would a great fit for the Braves, Rockies or White Sox. Also unsigned: Chris Iannetta, Kurt Suzuki.
SP: Tyson Ross
The owner of a dynamic slider, Ross was in heavy demand a year ago, but the Padres held onto him, only to non-tender him after surgery to repair thoracic outlet syndrome. The Cubs and several other teams are talking to him about a contract, even though he's questionable for Opening Day, with teams seeking a 2018 option (or even '18 and '19 options) in exchange for a significant guarantee. If Ross is healthy, he has the front-of-the-rotation upside that other available free agents lack. Also unsigned: Jason Hammel, Ivan Nova.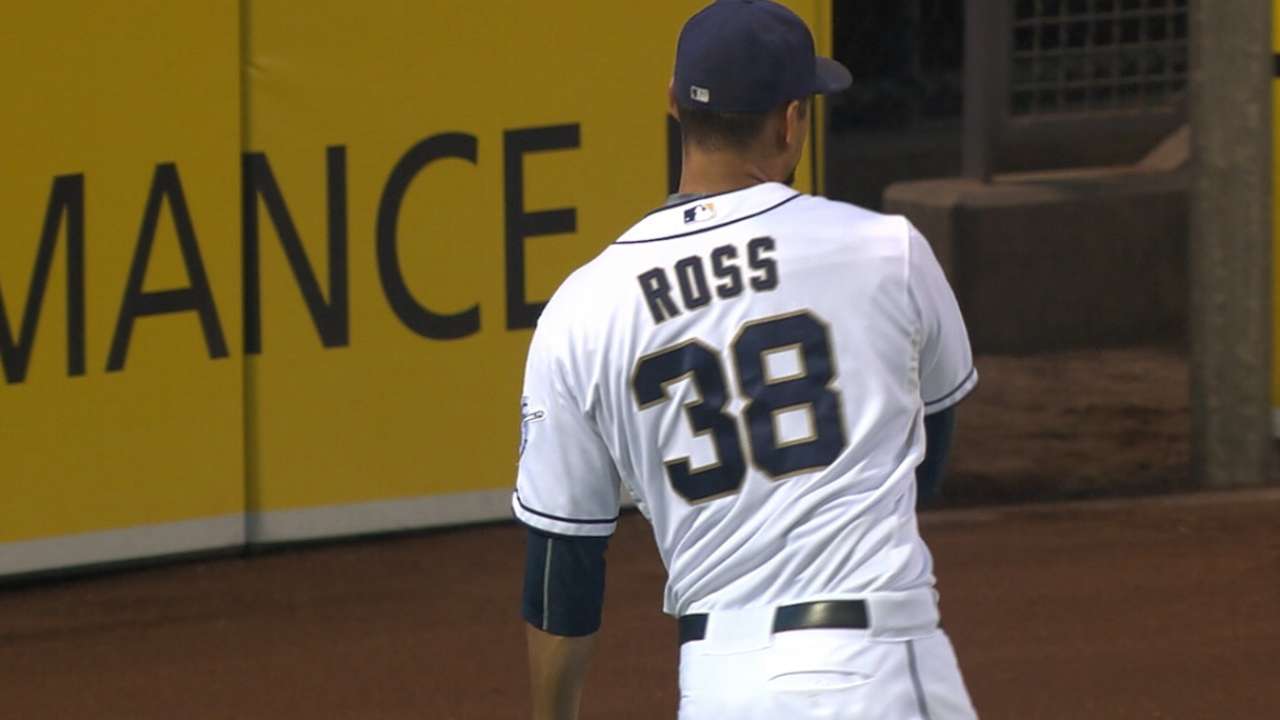 Closer: Greg Holland
By Opening Day, Holland will be 18 months removed from Tommy John surgery, meaning he might regain his 96-mph fastball. He should be able to get outs if he pitches in the low-90s, instead, as his slider was also a major weapon pre-Tommy John. Holland would probably have signed already, but he is looking for a multiple-year contract. He offers the Nationals an option that could keep them from having to trade for a closer like the White Sox David Robertson. The Dodgers, Cubs and Giants were also showing interest before landing closers elsewhere. A team could also try to sign Holland as a setup man. Also unsigned: Brad Ziegler, Neftali Feliz.
Phil Rogers is a columnist for MLB.com. This story was not subject to the approval of Major League Baseball or its clubs.