K-Rod likely to stay put despite closer market
Avila: 'Quite frankly, we have not made him available for trade'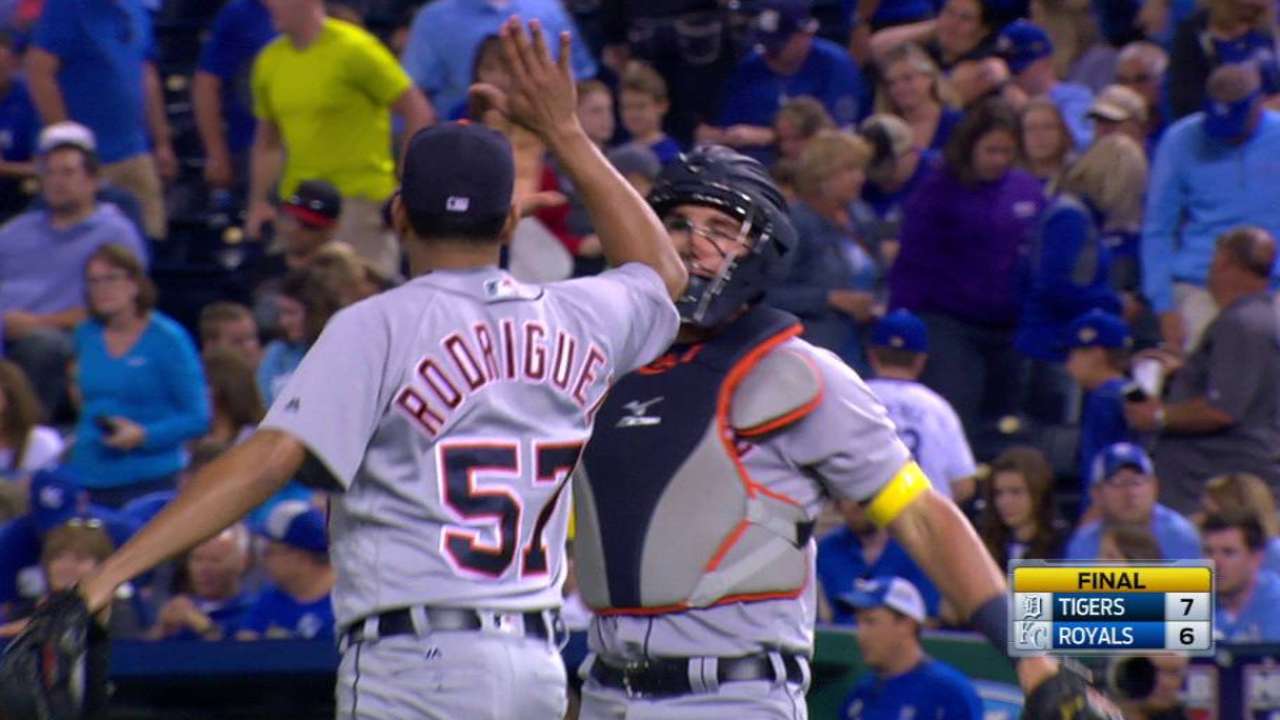 DETROIT -- If there's a trade market for Francisco Rodriguez this offseason after the Tigers picked up his contract option, now might be the time. But it still looks like a long shot he will be dealt.
The top three free-agent closers are now off the board with Kenley Jansen headed back to the Dodgers, Aroldis Chapman to the Yankees and Mark Melancon to the Giants. Teams looking to shore up their bullpens now turn to other teams' closers, with White Sox fireman David Robertson atop the list and Tampa Bay's Alex Colome also reportedly drawing interest.
Robertson and Colome sit at opposite ends of baseball's financial spectrum -- Robertson with two years and $25 million left on the free-agent contract he signed with the White Sox two years ago, and Colome not yet eligible for arbitration after a 37-save season for the Rays.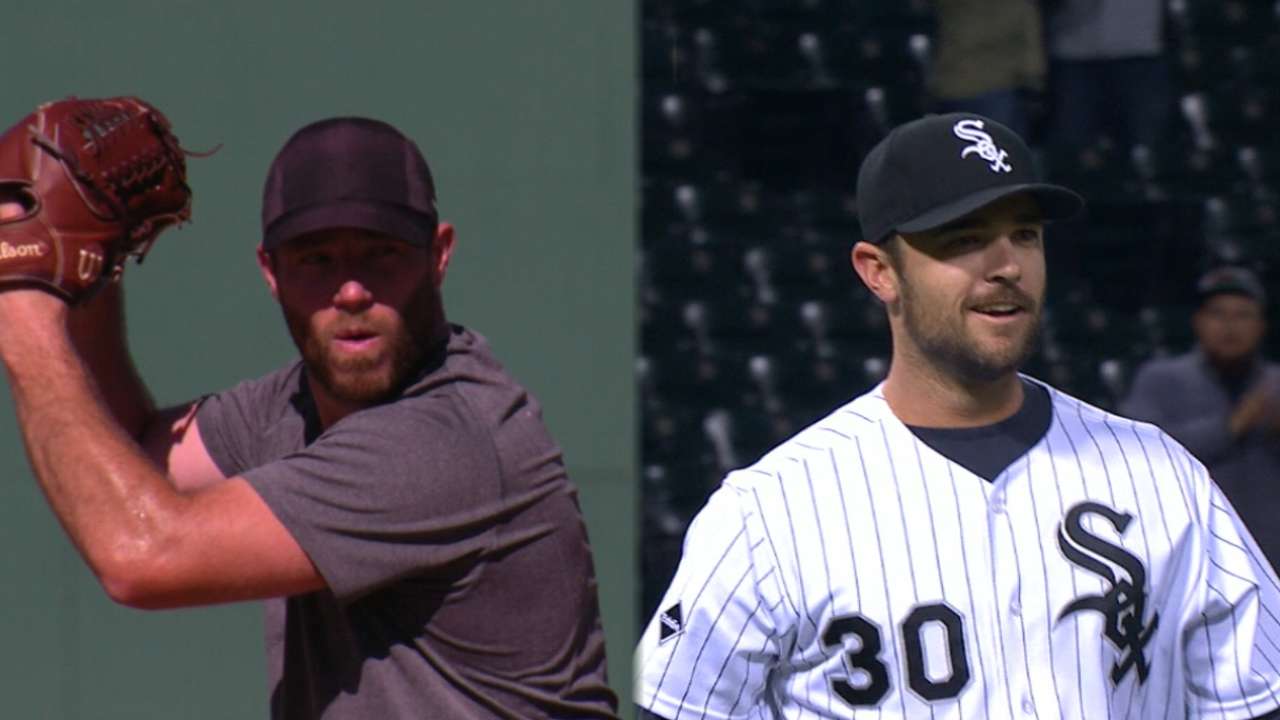 In the middle sits Rodriguez, set to make $6 million in the final season of his contract. By the new industry standards, he's a bargain; even as the Tigers aim to push their payroll under the $195 million luxury tax threshold next year, losing his salary isn't the preferred method to do it.
"Quite frankly, we have not made him available for trade," general manager Al Avila said during last week's Winter Meetings. "We picked up his option for numerous reasons. One is we want to be competitive. We want to still try to win, knowing we were not going to be in the market for [big-name free-agent closers], not even close. So he brought us the most affordable guy that saved a lot of games last year, a lot of games. He was one of the best."
Rodriguez will turn 35 next month. In most years, he would not be old by closer standards, not when many greats closed well through their 30s. By the standards of the available closers this offseason, however, he's above the norm.
More to the point, Rodriguez's velocity looms more than his age. No longer an overpowering pitcher, he thrives on his changeup, unlike many of the closers who were available this offseason. That said, Rodriguez's track record provides a consistency that requires less projection than, say, Colome, who had a dominant 37-save season in 2016 but virtually no closing experience before that.
Just as valuable, Rodriguez readily passes down that experience to younger pitchers. It's not a coincidence that Bruce Rondon rebounded from a turbulent 2015 to post a solid second half with Rodriguez in the same bullpen. Other Tigers relievers cited Rodriguez's advice as helping them through their first full campaign.
"He did a tremendous job with our young players," Avila said. "And we have another young player in [Joe] Jimenez coming, and [Adam] Ravenelle, not to mention the guys that are already on the team.
"Sometimes a lot of that stuff is baloney, but this was not baloney. This was real. This guy actually took his time to do this with these guys. And we got that info when he was with Milwaukee, and it's been true with us."
For that reason, the Tigers would have no problem keeping Rodriguez into next year.
That begs the question: If the Tigers don't make other deals, save for possibly J.D. Martinez, and head into 2017 with most of the core intact from a team that took its postseason hopes to the final day of the '16 regular season, what would it take for them to trade Rodriguez and use an untested closer?
If the right situation came together, the Tigers would have to consider it, but not for a salary dump. More likely, that situation would be next summer, if at all.
Jason Beck has covered the Tigers for MLB.com since 2002. Read Beck's Blog, follow him on Twitter @beckjason and listen to his podcast. This story was not subject to the approval of Major League Baseball or its clubs.