Friedrich pores over video to avoid 'patterns'
Padres starter: Without overpowering heat, keeping hitters off-balance is key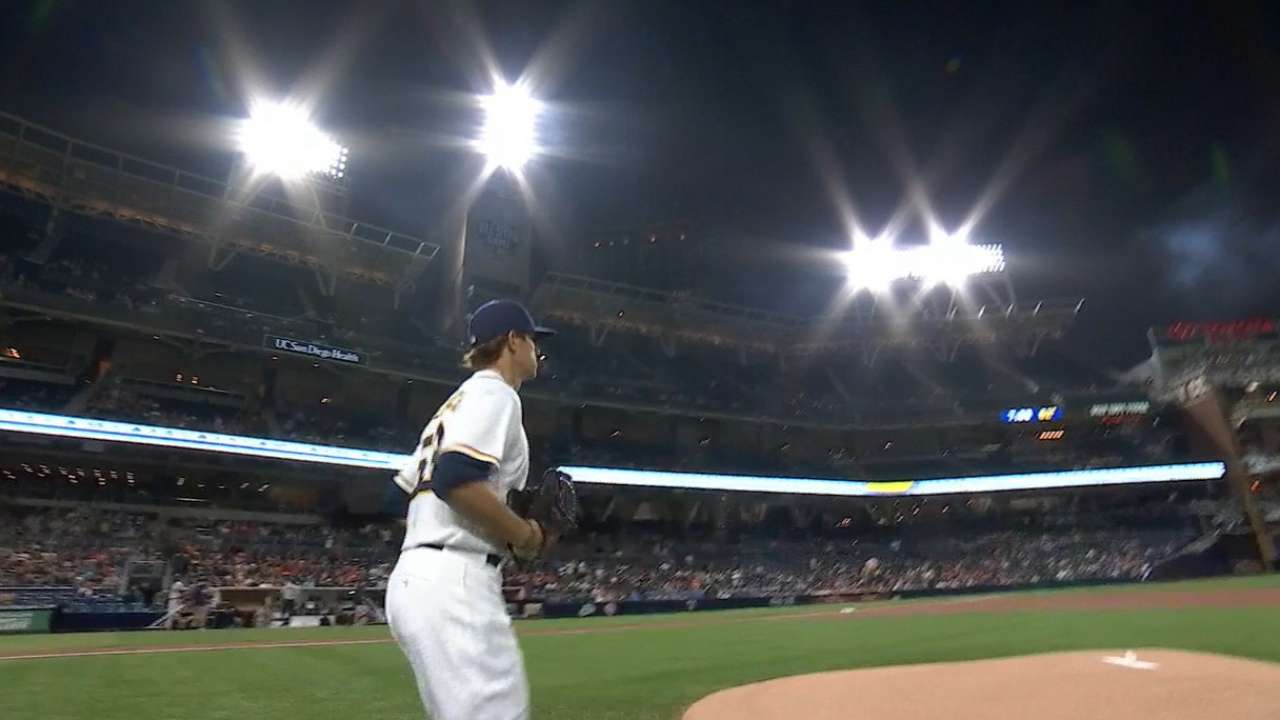 When the season ends, Christian Friedrich isn't done watching baseball.
Quite the contrary, in fact. The Padres left-hander -- likely one of the club's few rotation fixtures entering 2017 -- has DVDs of all of his starts. He sets up shop, notepad in hand, and watches those outings, always searching for ways to improve.
"I don't like watching myself pitch," Friedrich quipped. "I spend a lot of time yelling at myself.
"But I learned that there are certain combinations that I need to change, I don't need to show all my cards right away. As a starter, it's about finding that fine line between giving it all out at once and trying to last innings that you don't even know you'll get to."
It's not always such a studious process either. Friedrich has multiple screens in the room, and he often played the DVDs while watching the postseason or playing video games. Still, he manages to keep one eye focused on his performance -- an exercise he considers extremely beneficial in terms of his pitch selection.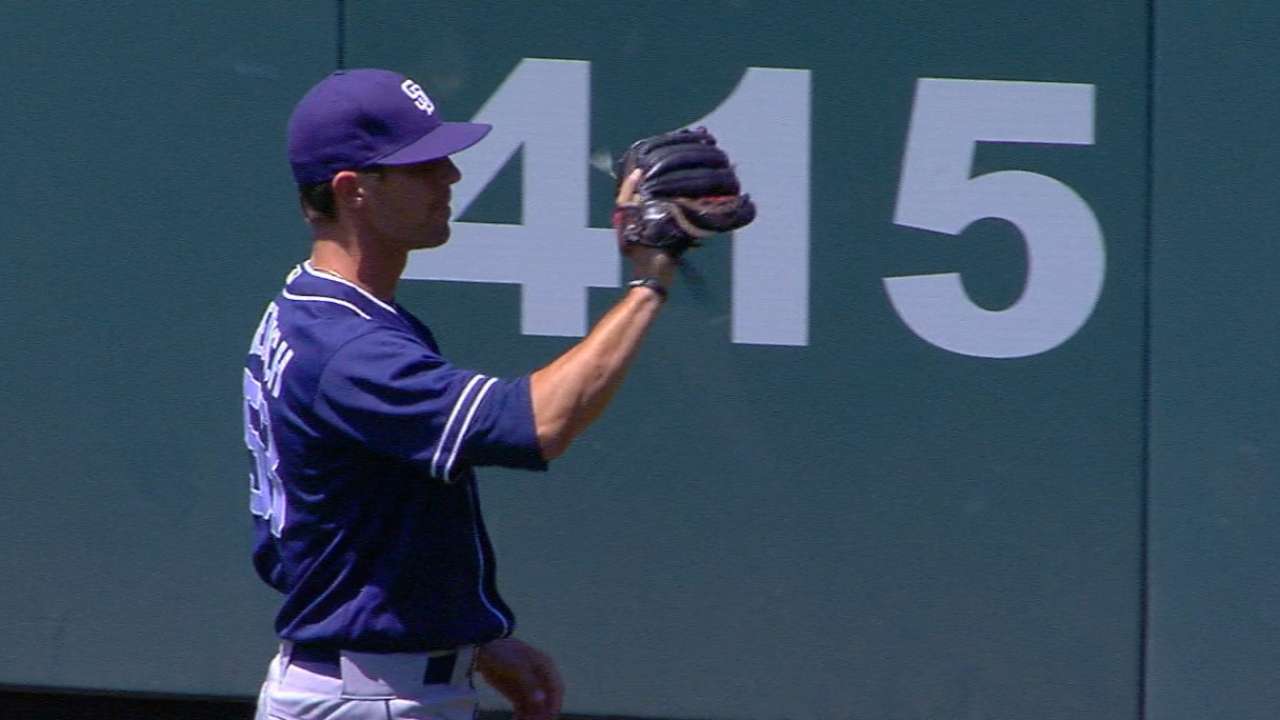 "I'm just running into patterns," Friedrich said. "If I can pick it up, somebody else can pick it up just as quick if they're looking for it. ... It definitely helps you become a little bit less predictable. Especially for someone like me that isn't a blazer, I've got to make sure I'm keeping them off-balance."
Friedrich acknowledged that the Padres' rotation race is "wide open." But it appears likely he and Luis Perdomo have secured spots entering the 2017 season.
Manager Andy Green said as much during last week's Winter Meetings -- though the Friars are still hoping to add at least three big league-caliber starters.
"It's wide open, but we've got a great group of guys around," Friedrich said. "... I think we will surprise a lot of people, and it could be a fun year."
After the holidays, Friedrich will head back to San Diego, where he'll begin work with catcher Austin Hedges. He plans to use that time to hone his arm-side command and improve his changeup. It's a pitch he didn't start throwing routinely until late last season, and one he has yet to harness.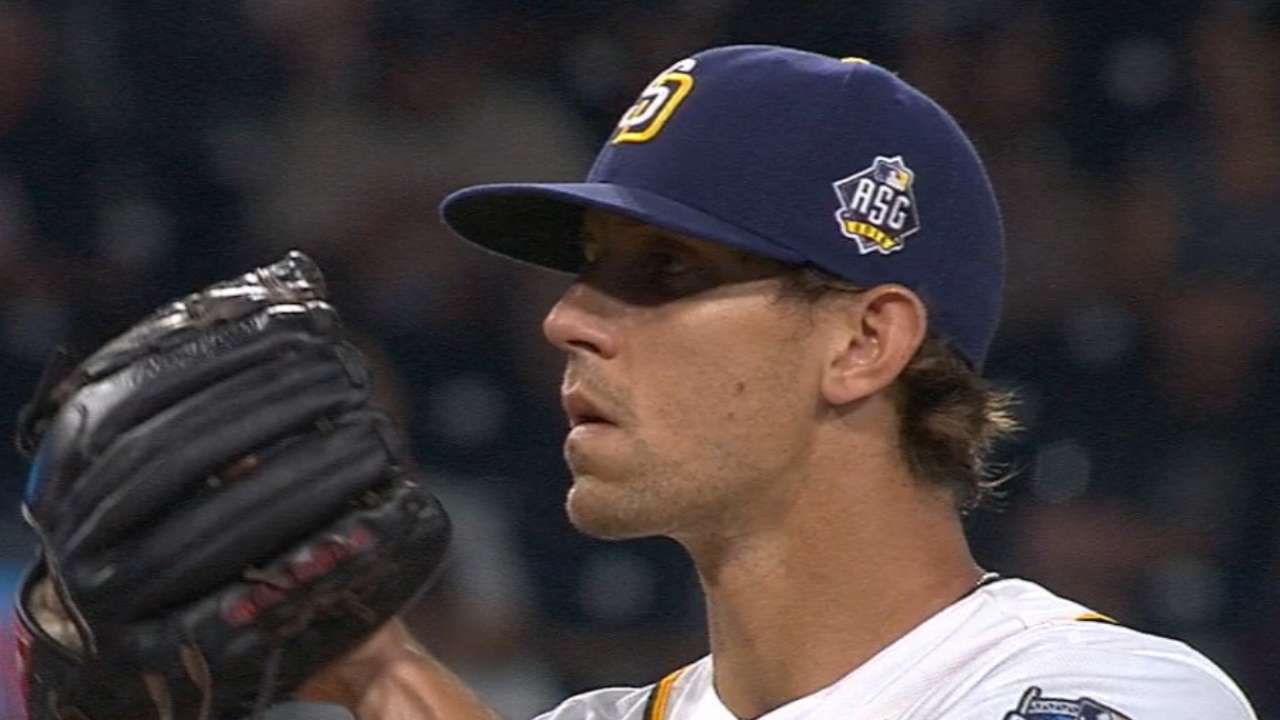 Friedrich's presumed starting role is quite the upgrade from last offseason, when he found himself without a team. In the span of a month, he was let go by the Rockies and Angels, before latching on with the Padres in early March.
After spending two seasons in the bullpen in Colorado, Friedrich transitioned back to starting in 2016. He was sharp through June before hitting a midseason wall. Visibly fatigued, Friedrich had one of his late-August starts skipped, as the Padres considered shutting him down. Eventually, he was restored to the rotation and finished strong.
"I'm just really excited for, physically, my body to be able to take on a new season and have this whole thing under my belt and back into starting," Friedrich said. "... It's just really fun to push yourself as a starter, and I'm looking forward to that."
AJ Cassavell covers the Padres for MLB.com. Follow him on Twitter @ajcassavell. This story was not subject to the approval of Major League Baseball or its clubs.