Rangers finalize 1-year deal with Gomez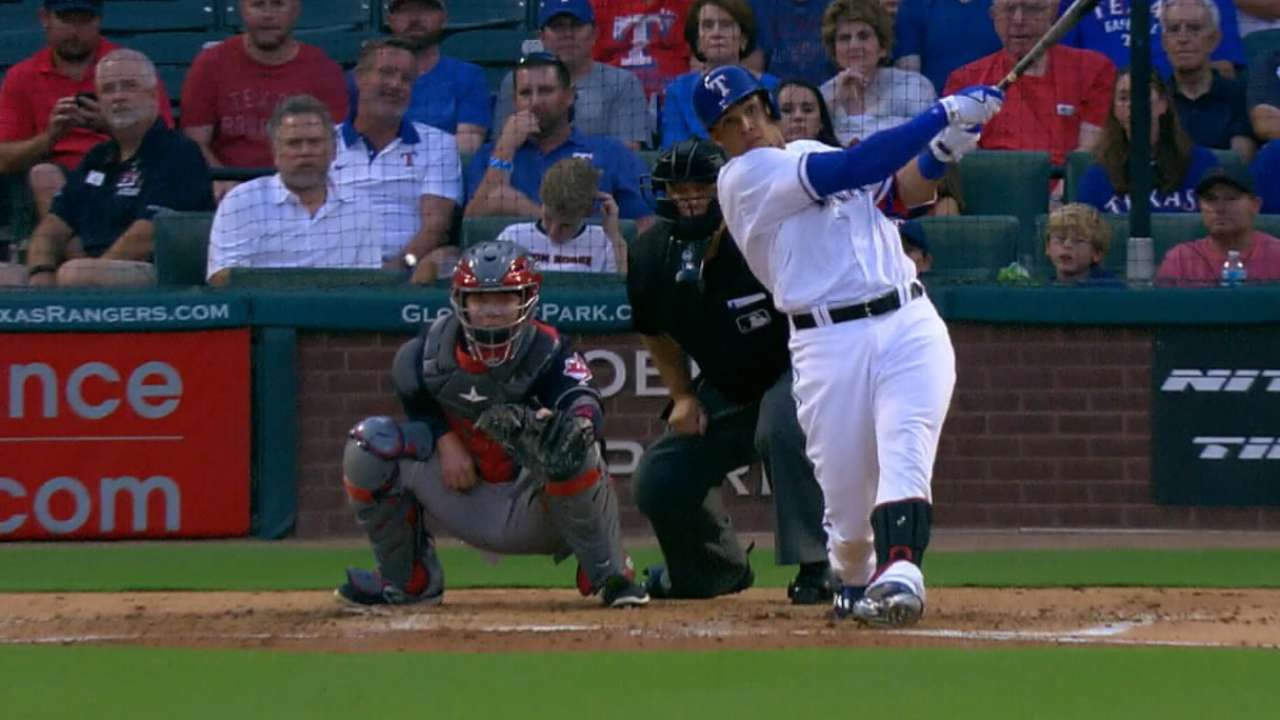 The Texas Rangers entered the offseason with a big question: Who would play center field in 2017? They answered it this week, signing Carlos Gomez to a one-year deal worth $11.5 million.
The deal has the potential to be beneficial to both sides. Gomez rediscovered himself last year in Arlington after being released by the Astros. He spoke often during the season of his appreciation for the opportunity and for the hitting revelation he discovered with the help of hitting coach Justin Mashore. But even though he was a major contributor in a pennant chase, Gomez signed a one-year deal, reportedly passing up multiyear deals to do so.
"Even though I feel like I finished strong, it was still not a really good [full] season for me," Gomez explained via telephone from the Dominican Republic on Thursday. "I think this gives me a chance to prove that [the first half of 2016] was only one bad year for me."
Gomez also took the opportunity to praise the Rangers' organization again: "I think it's the best for me and my career. It's no question I feel really comfortable in Texas. To come back to the team that gave me a big opportunity last year after I didn't have a job, [it's good] to be a part of something special."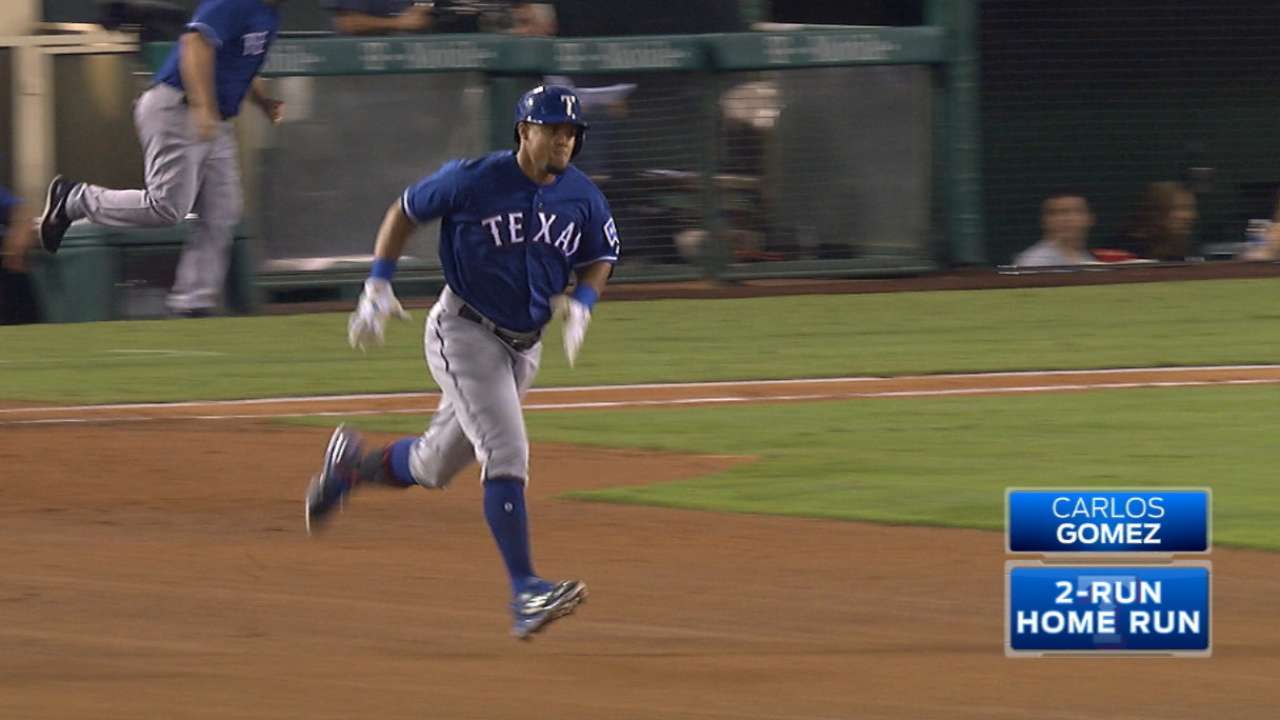 The feeling is mutual.
"We're excited to have Carlos back in the fold," Rangers general manager Jon Daniels said. "Give a ton of credit to [manager] Jeff [Banister] and the coaching staff, not just the environment that was created where he could succeed, but some specific things on the hitting side that he clearly took to. We've got a player now that defensively makes us better and offensively really adds some punch to the lineup. ... The last four or five years, with the exception of the first half of last year, he's been one of the better center fielders in the game."
The signing alleviates some of the sting of losing Ian Desmond, who began the 2016 season as a shortstop-turned-left-fielder, but he soon found himself manning the middle of the outfield for Texas. Desmond was an All-Star in his lone season as a Ranger, parlaying that success into a five-year, $70 million contract with the Colorado Rockies.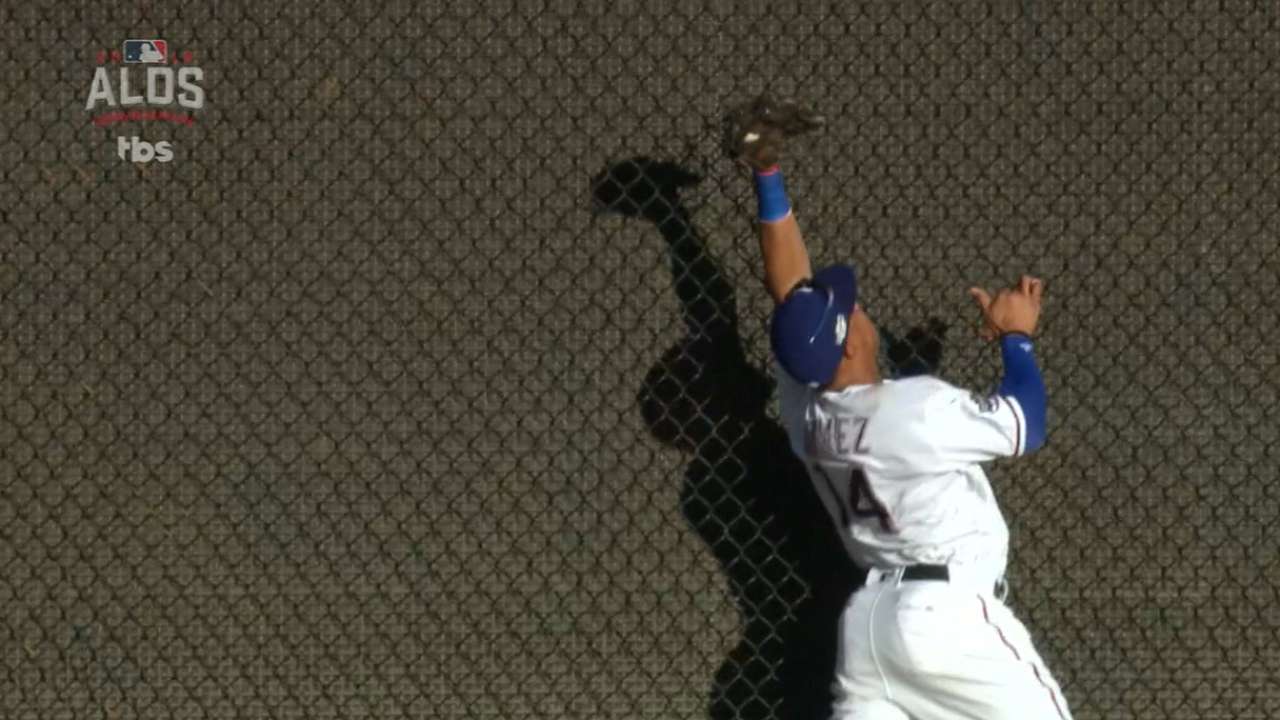 "I thought Ian Desmond did a great job transitioning from shortstop to left field, then from left field to center field," Banister said. "All of us just need to frame that correctly: What Ian Desmond was able to do last year at the Major League level is tremendous. That being said, [Gomez] is a player that has won a Gold Glove [Award], has played, I believe in every ballpark in Major League Baseball, understands the position. … That in itself gives Carlos a lead, if you will, if you're going to compare the two."
"But I don't think this is about comparison. We had a need in center field, we had a need in the outfield, we had a need on this club. We had a need for a player that has an opportunity to have an impact. He made an impact on our club last year when he got here. We're looking for him to continue that process."
Gomez, for his part, seems up to the task and happy to have the chance to do so in a Rangers uniform.
"I found something in Texas with the hitting coach that I've been looking for for 10 years," Gomez said. "I'm inspired."
Levi Weaver is a contributor to MLB.com. This story was not subject to the approval of Major League Baseball or its clubs.