MLB.com Columnist
Jonathan Mayo
14 teams receive a Competitive Balance pick in 2017 Draft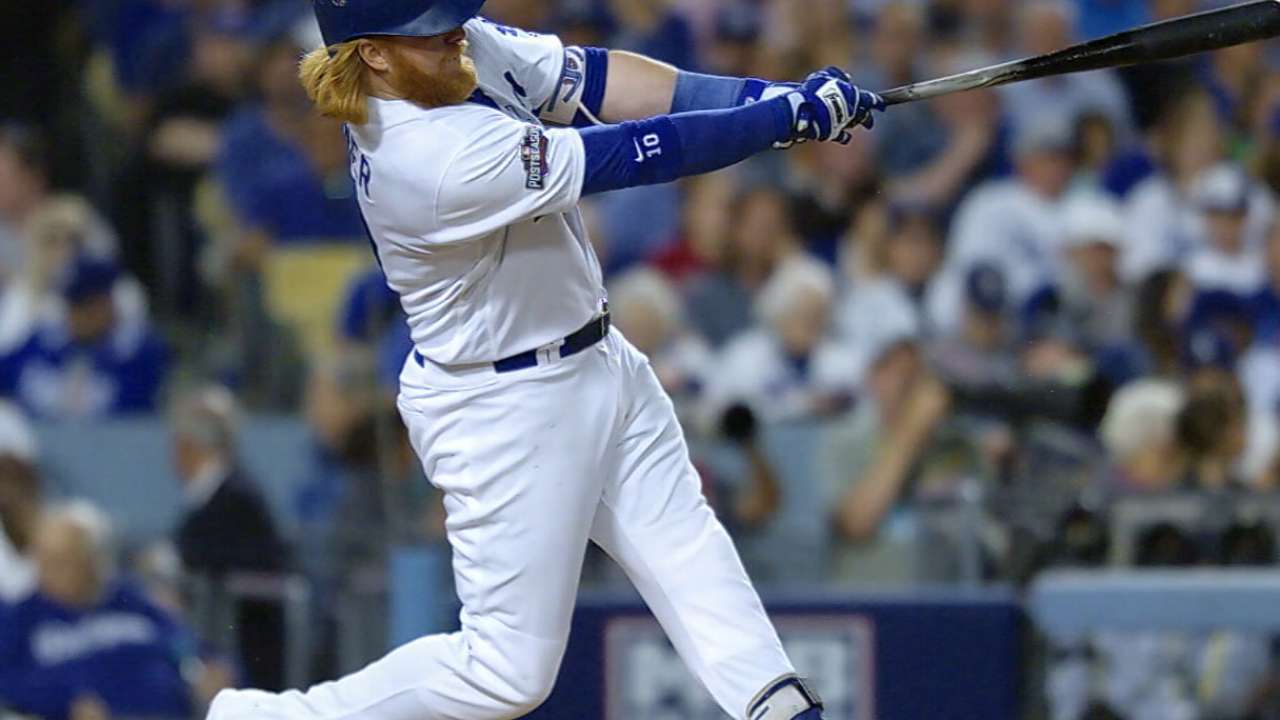 At the end of the 2016 regular season, the preliminary order for the 2017 Draft order took shape, via the reverse order of the standings. By virtue of having the worst record in the Major Leagues last season, the Twins were awarded the No. 1 pick in the 2017 Draft.
After the Twins, the next nine selections go to the Reds, Padres, Rays, Braves, A's, D-backs, Phillies, Brewers and Angels. Those 10 picks are protected and therefore cannot change.
With the new Collective Bargaining Agreement in place, and with qualifying-offer free agents signing deals, the Draft order is starting to take shape beyond those first 10 picks.
The Competitive Balance Rounds are no longer determined via lottery. Instead, all teams that fall in the bottom 10 in revenue and bottom 10 in market size will get a pick in Round A, after the first round, or Round B, following the second round. Using a formula that takes revenue and winning percentage into account, six teams were awarded Round A picks, with eight teams getting picks in Comp Round B. The groups of teams will switch in 2018 (meaning there will be eight Comp Round A picks, six in Round B), and will alternate as such for the life of this CBA.
The Rays, Reds, A's, Brewers, Twins and Marlins, in that order, will pick in Round A, while the Round B order will be: D-backs, Padres, Rockies, Indians, Pirates, Royals, Orioles and Cardinals.
The order and current pick numbers of Competitive Balance Rounds A and B are below. Pick numbers are subject to change based on trades (Competitive Balance Round picks can be traded) and qualifying offer free-agent signings. Click here for the complete Draft order, including updates due to free-agent signings.
Round A
31. Tampa Bay Rays
32. Cincinnati Reds
33. Oakland Athletics
34. Milwaukee Brewers
35. Minnesota Twins
36. Miami Marlins
Round B
67. Arizona Diamondbacks
68. San Diego Padres
69. Colorado Rockies
70. Cleveland Indians
71. Kansas City Royals
72. Pittsburgh Pirates
73. Baltimore Orioles
74. St. Louis Cardinals
Jonathan Mayo is a reporter for MLBPipeline.com. Follow him on Twitter @JonathanMayo and Facebook, and listen to him on the weekly Pipeline Podcast. This story was not subject to the approval of Major League Baseball or its clubs.