Lindor honored with SI Rising Star Award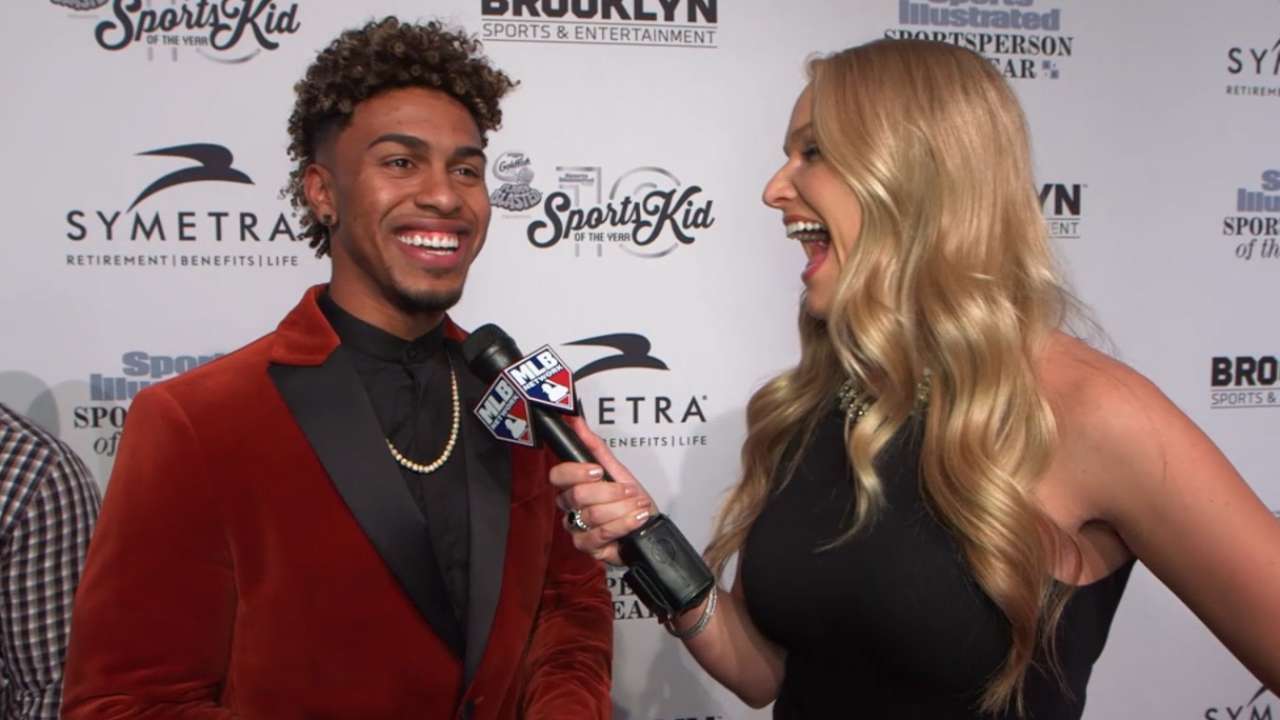 Indians shortstop Francisco Lindor was honored Monday night with the Rising Star Award at the 2016 Sports Illustrated Sportsperson of the Year celebration.
Lindor, 23, was presented the award by former Red Sox designated hitter David Ortiz.
"I feel truly blessed for this award," said Lindor, who earned American League All-Star and Gold Glove Award honors while leading the Indians to the World Series. "Lots of blessings this year, just an unreal year. I want to thank Sports Illustrated for this award. I'm truly humbled.
"I never thought I'd be here talking in front of you guys. It's just insane. I'm just having a blast. I'm just a little kid who's trying to live my dream, coming from Puerto Rico and here I am, living the dream."
Lindor was one of several sports stars honored at the event. Fellow Cleveland athlete LeBron James also was on hand to receive the Sportsperson of the Year Award. James led the Cavaliers to the NBA championship in June, and he and his teammates were regulars at Progressive Field during the Indians' run to this year's World Series, which ended with a Game 7 loss to the Cubs.
"LeBron James, salute to you, the way you guys got behind us and the city got behind us was unreal," Lindor said. "I never would have guessed how fun it could be to play in Cleveland. I remember looking up and seeing you guys and the fans, your faces, it was unreal."
Cash Kruth is a reporter for MLB.com. Follow him on Twitter at @cashkruth. This story was not subject to the approval of Major League Baseball or its clubs.