Rockies' Bettis reveals cancer diagnosis
Righty expects to be recovered from surgery in time for Spring Training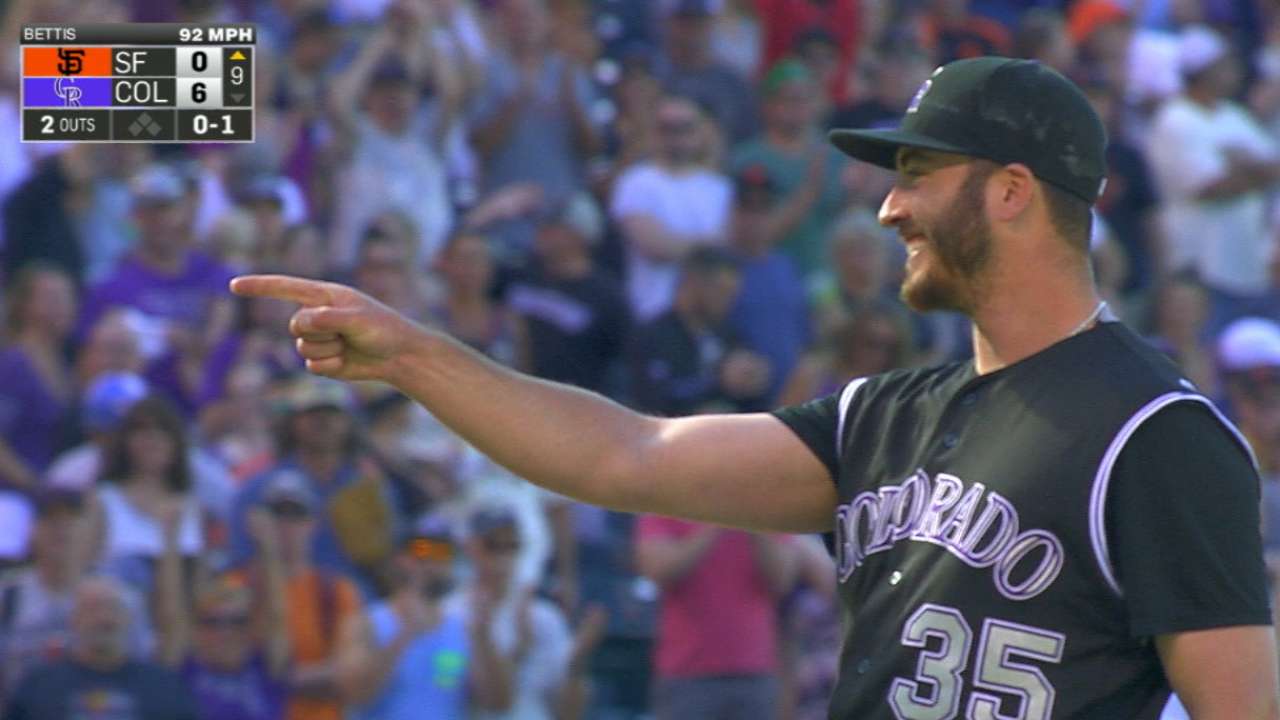 Rockies pitcher Chad Bettis revealed Monday night that he was diagnosed with testicular cancer in late November and underwent surgery soon after to have one of his testicles removed. The pitcher broke the news in a statement to ESPN.
Bettis, 27, said he expected to be fully recovered in time to report to Spring Training in February in Scottsdale, Ariz., and remain a part of Colorado's starting rotation next season.
"The surgeon is very confident that the cancer was isolated and has not spread," Bettis said. "The Rockies and the MLBPA have been great, and I truly appreciate the care and support shown by [general manager] Jeff Bridich to both me and my family.
"My understanding is that I will be physically ready to have a normal Spring Training," he continued, "and I greatly look forward to the upcoming season."
Bettis led the Rockies' staff in 2016 with 186 innings and 14 wins. In four big league seasons, the right-hander owns a career 23-19 record with a 5.01 ERA.
Matt Kelly is a reporter for MLB.com based in New York. Follow him on Twitter at @mattkellyMLB. This story was not subject to the approval of Major League Baseball or its clubs.