Fitting pretty: Finding teams for top FA bats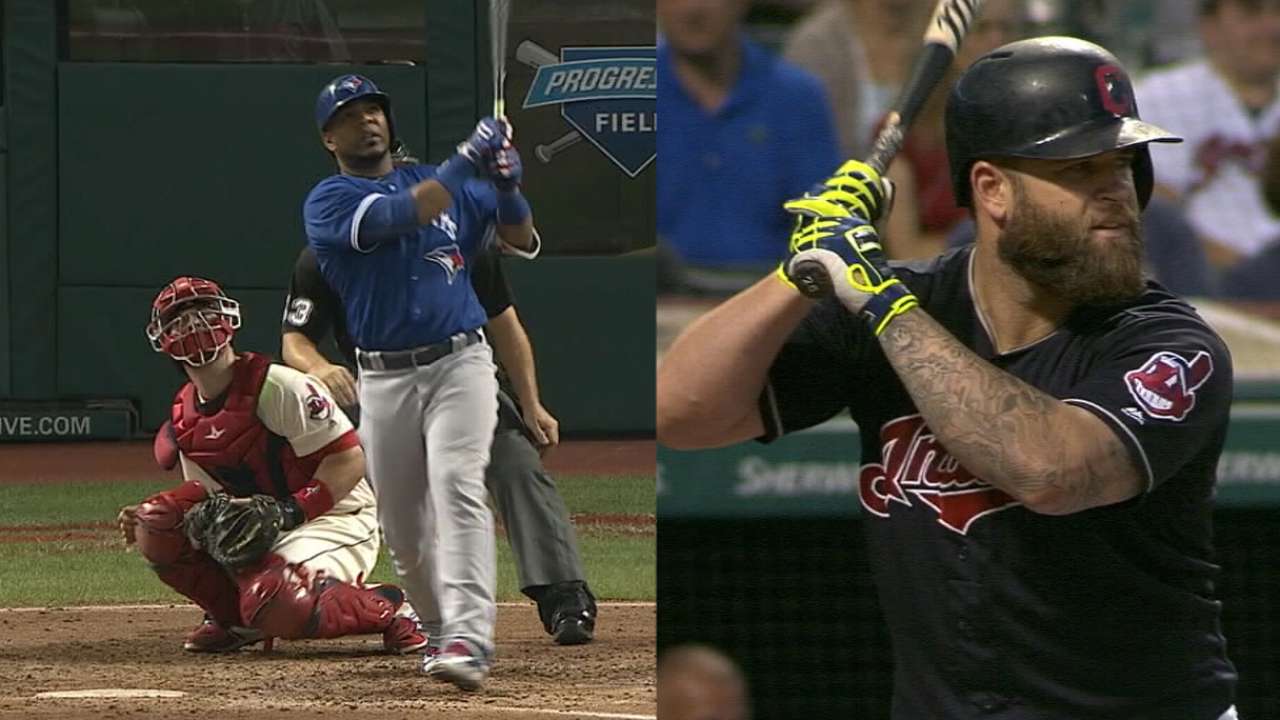 Nearly two weeks after the Winter Meetings, many of the top free-agent hitters are now off the board.
Third baseman Justin Turner has moved close to a deal to return to the Dodgers, joining Yoenis Cespedes (Mets), Dexter Fowler (Cardinals), Ian Desmond (Rockies), Josh Reddick (Astros), Carlos Gomez (Rangers) and several others in agreeing to deals. Yet for teams still in need of a potent bat, particularly one that fits at designated hitter or a corner spot, plenty of options remain available.
Here is a look at five high-profile free-agent hitters and where each might fit best, based on player skill set, team needs and each hitter's track record in free agency. (Note: Ages listed are "seasonal ages," meaning as of July 1, 2017.)
Edwin Encarnacion, 1B/DH, age 34
Best fit: Rangers
The defending American League West champs have a battle on their hands, as the Astros have loaded up with Reddick, Carlos Beltran and Brian McCann this offseason -- and might not be done.
Meanwhile, with Prince Fielder and Mitch Moreland gone, the Rangers have an opening at first base and DH. As of now, the club's options at those spots likely would be the relatively unproven trio of Joey Gallo, Jurickson Profar and Ryan Rua.
Encarnacion would bring a far more established bat. His 193 home runs rank second in the Majors over the past five seasons, and he has hit .272/.367/.544 in that span. While he can play first base, Texas would have the option to stick him at DH as much as needed and let his bat do the talking.
On the other hand, Encarnacion does turn 34 in January, and the Rangers might prefer to supplement their internal options with one of the many more affordable corner bats still on the market. Still, Encarnacion would be the biggest upgrade the club could sign for a season when a win or two might make a huge difference.
Other fits: Indians, Blue Jays, Astros, Cardinals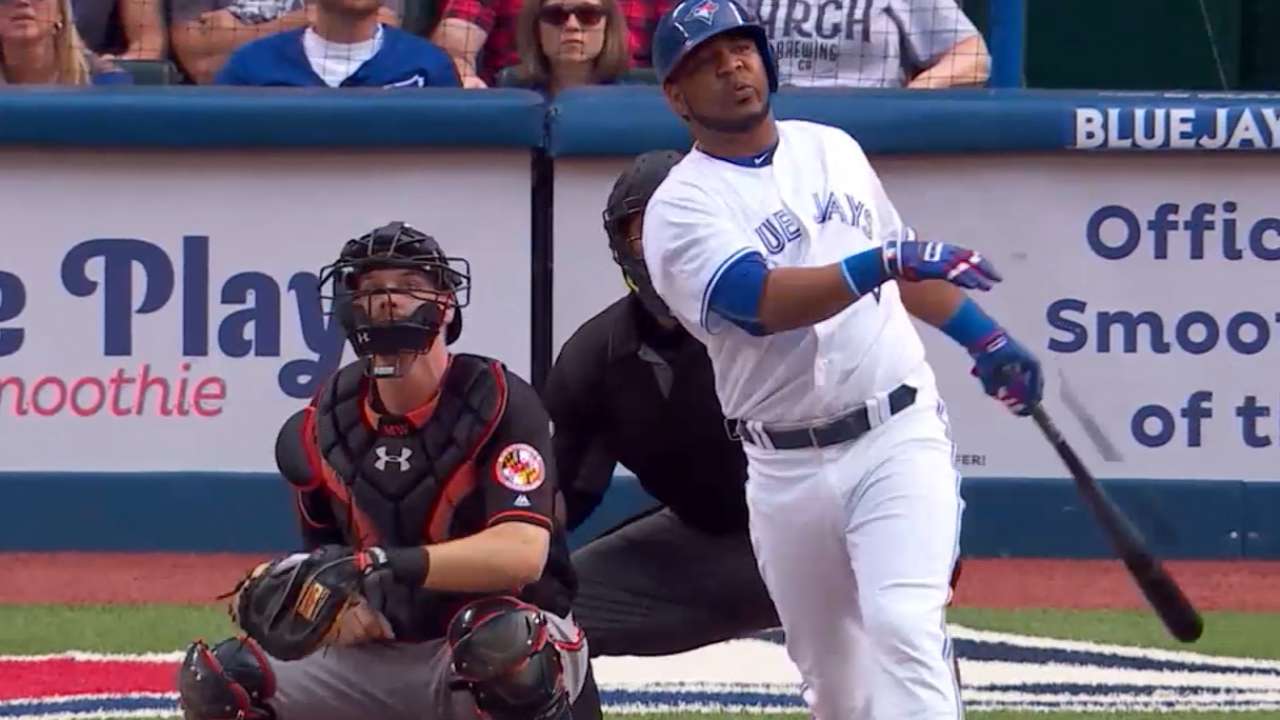 Mark Trumbo, 1B/DH/OF, age 31
Best fit: Rockies
Colorado's five-year pact with Desmond was surprising for multiple reasons. First, signing a player who had declined a qualifying offer meant losing a first-round pick in the 2017 MLB Draft, as the Rockies had the highest unprotected slot, at No. 11. Second, the club has said it plans to put Desmond -- who converted from shortstop to center field last year -- at first base.
However, now that the first-round pick is gone, Colorado has much less to lose by signing another similar free agent, such as Trumbo or even Encarnacion. Doing so would allow the club to put Desmond back in the outfield and use Charlie Blackmon as trade bait to acquire pitching. While Trumbo was out of place starting 95 games in right field for Baltimore this year and might fit best at DH, he has rated well at first in his career (12 Defensive Runs Saved).
The thought of Trumbo playing half of his games at Coors Field -- where he has eight home runs in 12 career games -- is a fun one. While he doesn't get on base at a high rate (career .303 OBP), Trumbo can mash, having led the Majors with 47 homers last season. Adding him to the likes of Nolan Arenado, Carlos Gonzalez, Trevor Story and Desmond in the middle of the lineup would help a team trying to push its way into contention.
Other fits: Rangers, Blue Jays, Orioles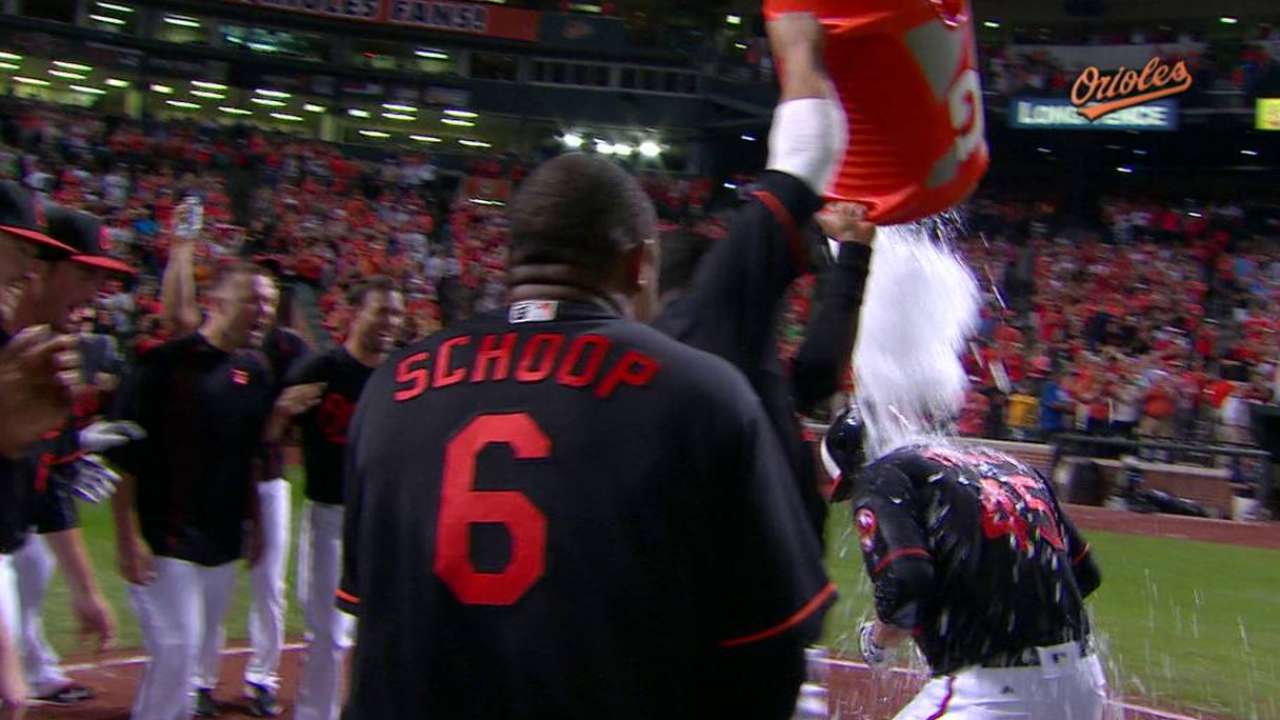 Jose Bautista, OF/DH, age 36
Best fit: Blue Jays
It doesn't seem as though a significant market has developed for Bautista, who is coming off a down year in which he went on the disabled list multiple times and saw his production fall off on both sides of the ball.
Bautista also is saddled with Draft-pick compensation after rejecting a qualifying offer. That eventually could lead him to a team with a protected top-10 pick (e.g., Tampa Bay), but it also could lead him back to Toronto, which wouldn't have to surrender a pick to re-sign him.
An agreement between the two sides has seemed unlikely at times and might remain so, but they have kept in contact and still could work something out, especially if it's a short-term deal. The Jays already signed Kendrys Morales and Steve Pearce but still are thin at LF/RF/1B/DH. For a team in a competitive division that is looking for its third straight postseason berth, players such as Justin Smoak and Ezequiel Carrera shouldn't stand in the way of re-signing Bautista, who hit .266/.381/.521 from 2013-15.
Other fits: Indians, Rays, Giants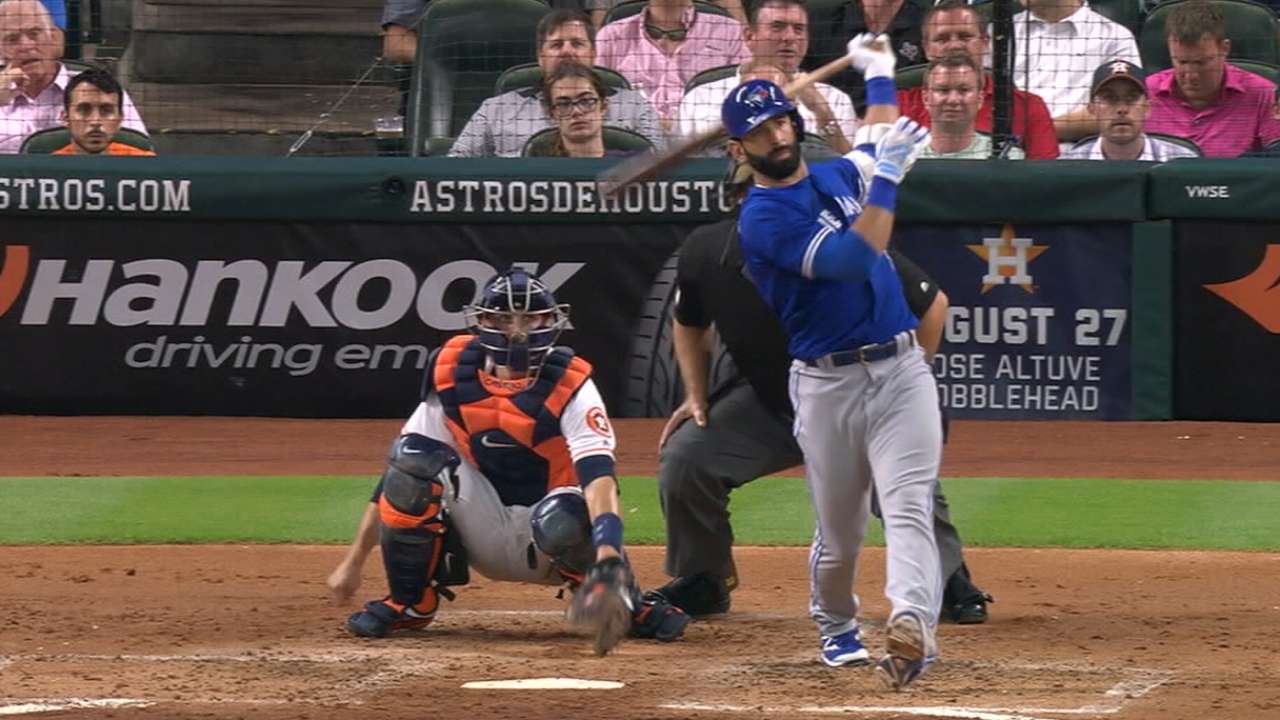 Mike Napoli, 1B/DH, age 35
Best fit: Indians
There obviously is a comfort level here after Napoli was a big part of a 2016 Indians club that made it to the World Series. And while the thought of upgrading with Encarnacion is an enticing one, Napoli probably is the more realistic option from a financial standpoint.
Napoli, who did not receive a qualifying offer from Cleveland, hit .239/.335/.465 for the Tribe and set career highs in games played (150), home runs (34) and RBIs (101). On the other hand, he struggled mightily at the plate in September and during the postseason, while advanced defensive metrics showed a decline in his effectiveness at first base.
With that said, the Indians have not filled Napoli's spot and still have a glaring need for a big right-handed bat in the middle of their lineup. They already know how well Napoli meshes in the clubhouse, and he could once again split time with Carlos Santana between first and DH.
Other fits: Rangers, Orioles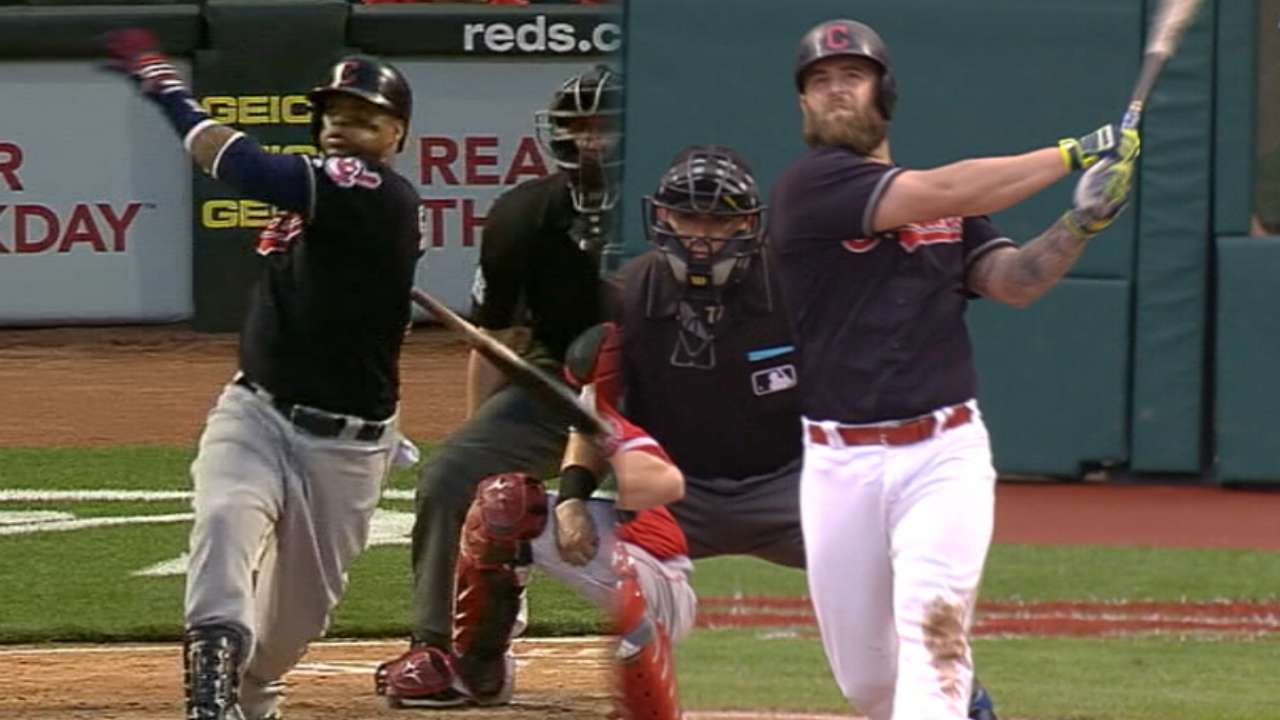 Matt Wieters, C, age 31
Best fit: White Sox
Wieters' options have dwindled considerably as the offseason has progressed, but the Nationals, who acquired Derek Norris from the Padres earlier this month, are reportedly interested and may unload Norris in the process. The Orioles turned the page on Friday, signing Welington Castillo to a one-year deal with a player option for 2018. The Twins (Jason Castro) and Rays (Wilson Ramos) also have reached deals with catchers, while the Astros traded for McCann. Meanwhile, Wieters still has competition on the market from Nick Hundley, Chris Iannetta and others.
That doesn't leave many obvious destinations for Wieters, who is coming off a disappointing season (.243/.302/.409). But catchers currently on the White Sox 40-man roster, including 2016 rookies Omar Narvaez and Kevan Smith, have spent fewer than 300 innings catching in the Major Leagues. Yes, the club has started rebuilding, but as the recent signing of pitcher Derek Holland shows, it still can acquire some veterans to fill out the roster.
Assuming Wieters' limited options make him affordable, Chicago could give him a short-term deal and have him lend his experience to the club's young pitchers and catchers. If his bat rebounds a bit, he could become a useful chip at the Trade Deadline.
Other fits: Braves, Angels
Andrew Simon is a research analyst for MLB.com. Follow him on Twitter @AndrewSimonMLB. This story was not subject to the approval of Major League Baseball or its clubs.